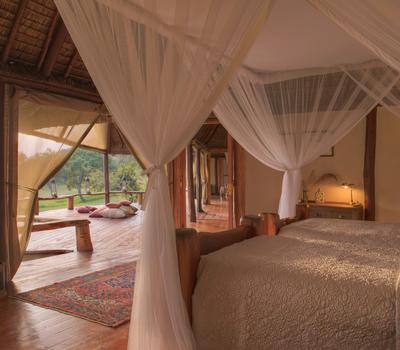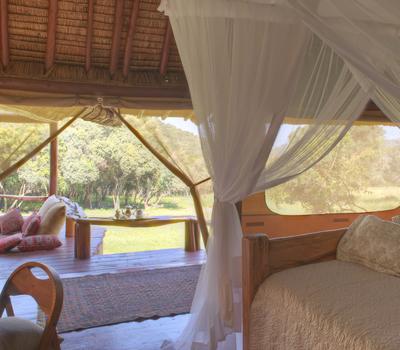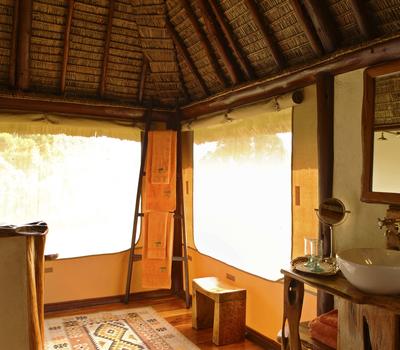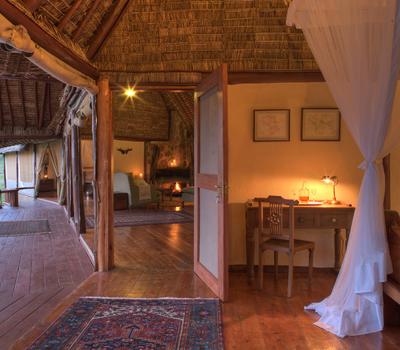 Perfect for families or a group of friends, this stylish new family villa has two bedrooms with en-suite bathrooms, with a large lounge and dining area in between. There is also an impressive, large veranda overlooking the magnificent scenery of the Maasai Mara, and a lovely big fireplace in the lounge to enjoy in the evenings. Guests can have private dinners in their dining area in the villa. The villa is decorated with a selection of antique and vintage prints according to the theme of Natural History.
Show More
Show Less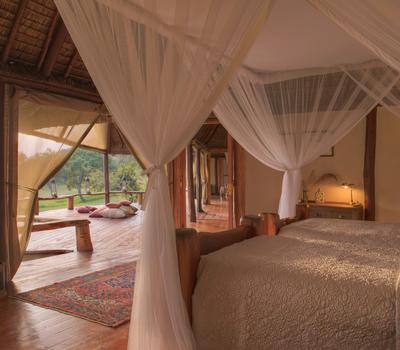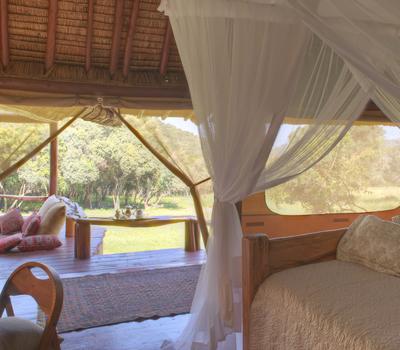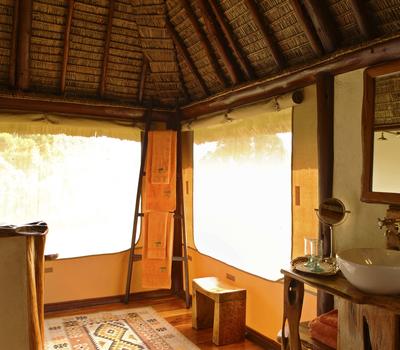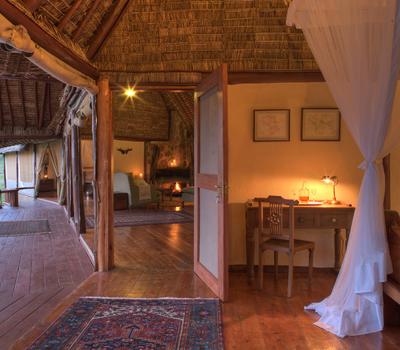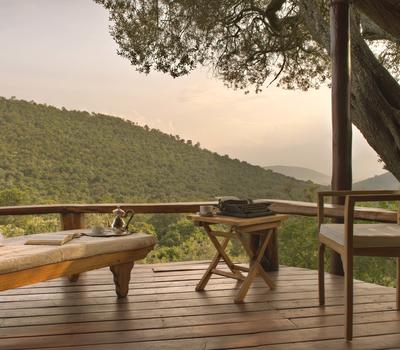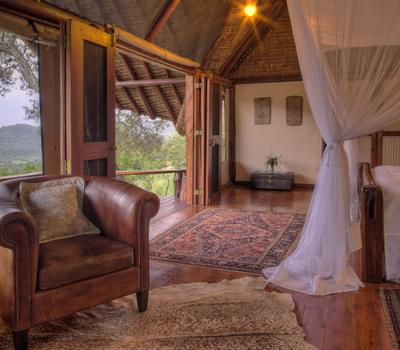 Saruni Mara has five, large cottages, where one can experience both the elegance and safety of a permanent accommodation with the thrill of sleeping in close contact with nature. The rooms are furnished with colonial antiques, Persian carpets and African artifacts according to various themes (see room types). Each cottage has hot and cold running water, 220 volt electricity, elegant Italian bathroom fittings, polished wooden floors, a comfortable sitting area and large bathrooms, where the canvas front can be totally open to offer you an amazing "shower with a view". Each cottage also has a large veranda where one can enjoy a private view of the Mara plains. Saruni Mara has a low impact on the environment thanks to the use of solar power and the recycling of waste.
Show More
Show Less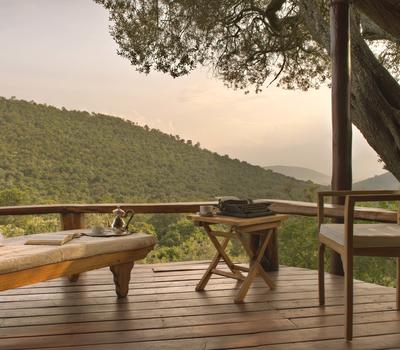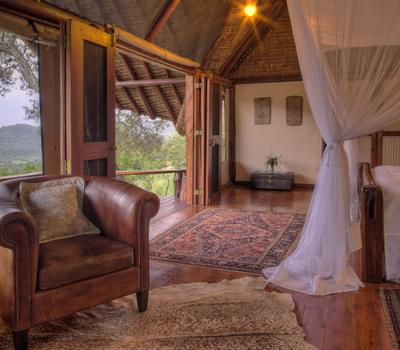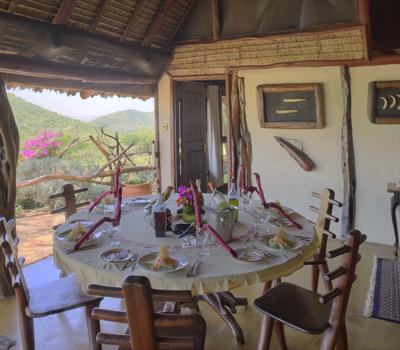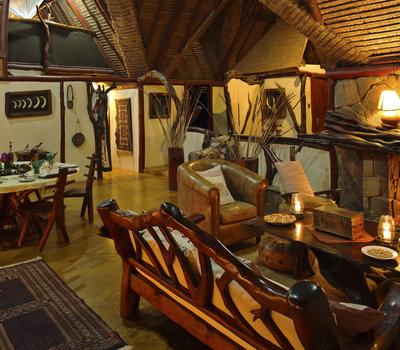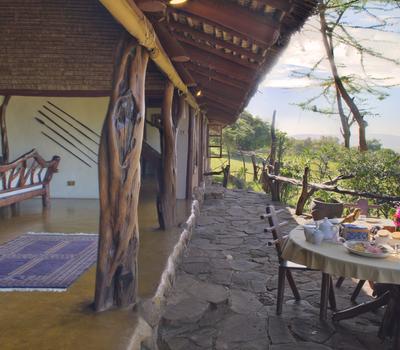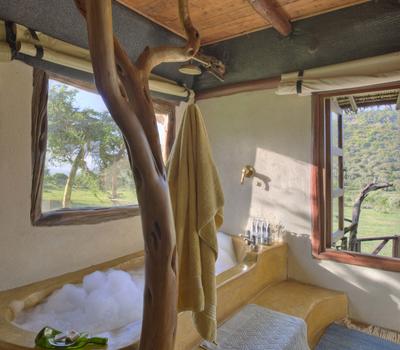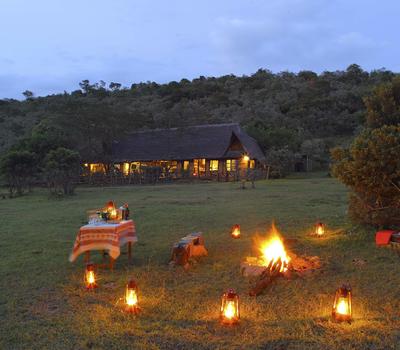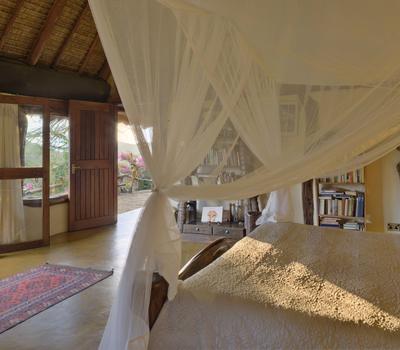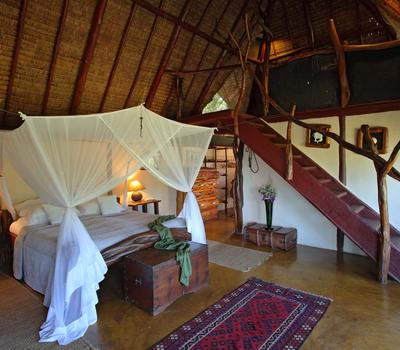 Nyati House is Saruni Mara's private villa, offered on an exclusive basis. Guests can enjoy the thrill and seclusion of Saruni Mara from the comfort of their very own wilderness home. Located very close to the main lodge (a 5 minute walk away), but in its own secluded valley, Nyati House is the perfect hideout for families and groups of friends. With two bedrooms and en-suite bathrooms, and a third attic room, the house accommodates groups of up to 5 people. The exclusive experience of Saruni Mara comes with your own waiter and driver/guide.
Show More
Show Less