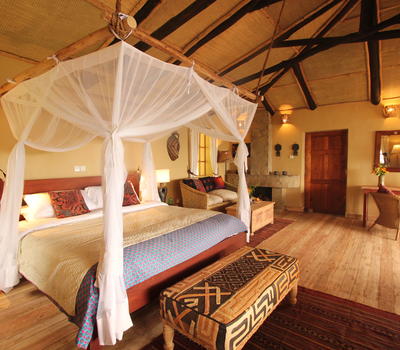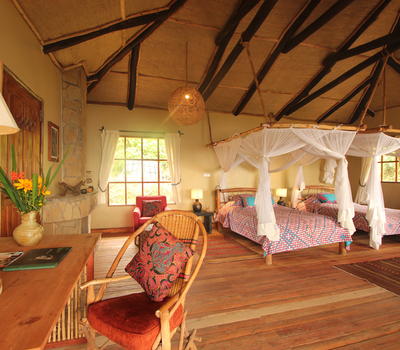 • 10 luxurious bandas (6 Doubles, 2 Twins, 2 Deluxe). Each banda has a private terrace from which our guests can watch the sunrise over the dramatic landscape of mountains and lakes. Luxuriously appointed, with the accent on vibrant Rwandese fabrics and stylish locally inspired furniture
• All rooms are complete with a fireplace, en-suite bathrooms with flushing toilet, double vanity and shower with hot & cold running water.
• Wifi access in the main lodge building and Dian Fossey Map Room.
• Ikirunga – Spa & Sauna
• Community projects
• Dian Fossey Map Room available for private events and conservation lectures
• Full board accommodation including all soft drinks and house alcoholic beverages. Premium beverages paid at consumption.
• Complimentary laundry and boot cleaning service.
• Personal butler service for all guests.
• Guide cottage available.
• Bandas are individually named after lakes in the area.
• Power sockets/charging facilities and hair dryer in the rooms. No air conditioners.
Show More
Show Less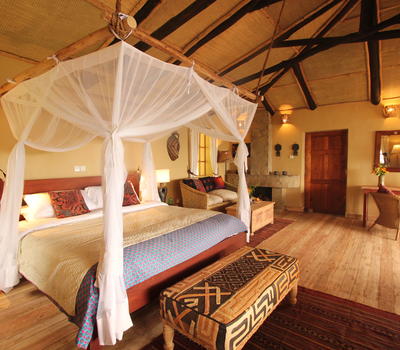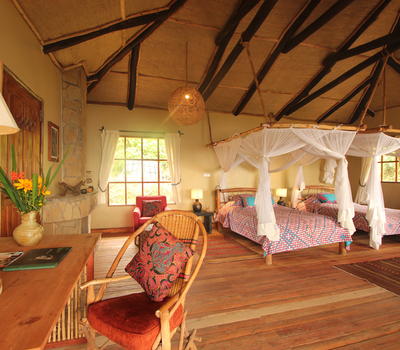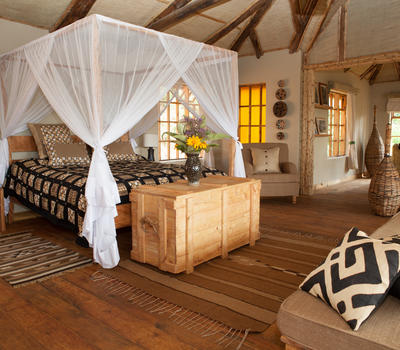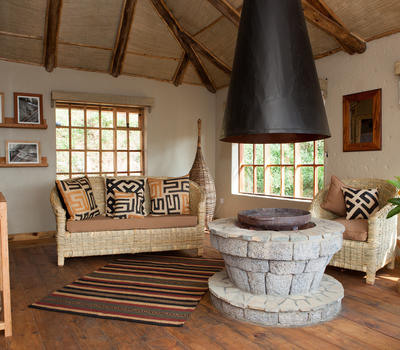 • The two deluxe bandas, Ibirunga and Ibiyaga, were added in 2014 and have their own private separate sitting room and more refined interiors
• Perfect for honeymooners or a family
Show More
Show Less