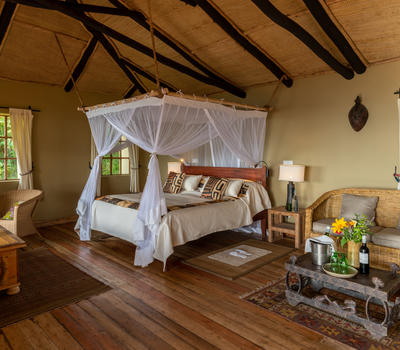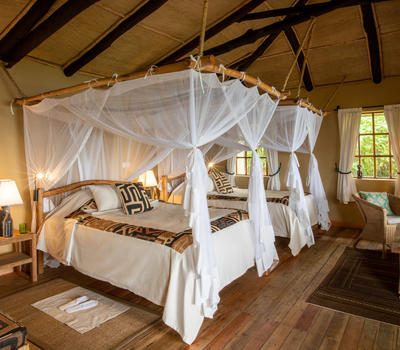 • 10 luxury bandas. 6 doubles, 2 twins, 3 deluxe, all with a fireplace in the room and a
• terrace overlooking the volcanoes or the twin lakes. 1 guide/tour room available at the
• lodge.
• 3 larger deluxe bandas perfect for honeymoon couples or families.
• All rooms are complete with en-suite bathrooms with flushing toilet, double vanity
• and shower with hot & cold running water.
• Sun terrace overlooking the Virunga
• Volcanoes with scenic panoramic views.
• Personal butler service for all guests.
• The Ikirunga Spa is available to every guest.
• One 50-minute complimentary massage per guest per stay. Extra massages are available at
• $50 per 50-minute massage.
• Full board accommodation including all soft drinks and regular and premium alcoholic
• beverages including cocktails, cellar collection wines and single malt whiskies. Guests pay for
• French champagne only.
• Complimentary laundry service.
• Power sockets/charging facilities and hair dryers available in the rooms. No air
• conditioners.
• Wi-Fi is available in the main lodge and all guest bandas.
Show More
Show Less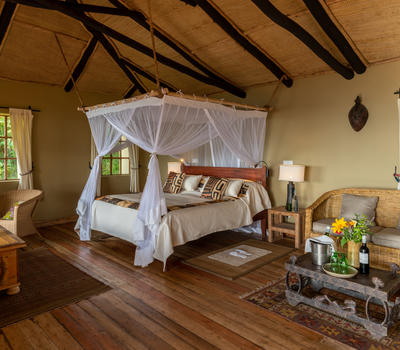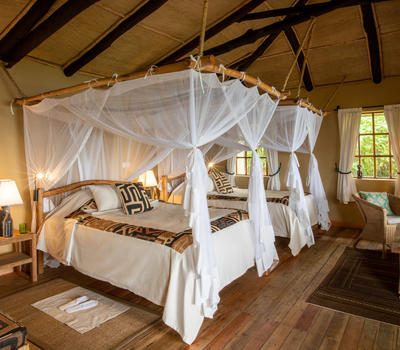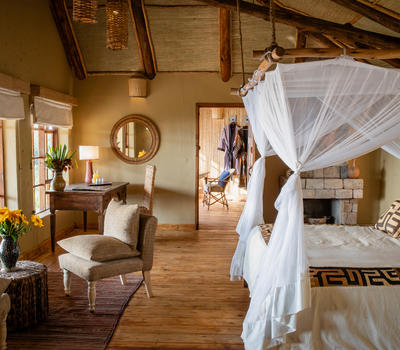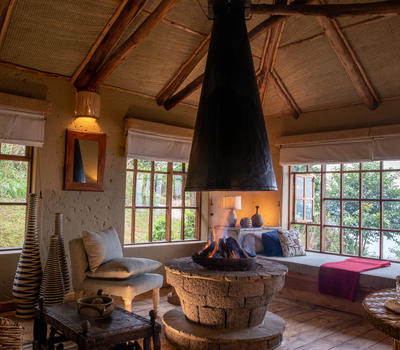 • 3 deluxe, all with a fireplace in the room and a terrace overlooking the volcanoes or the twin lakes.
• Perfect for honeymooners or a family
Show More
Show Less