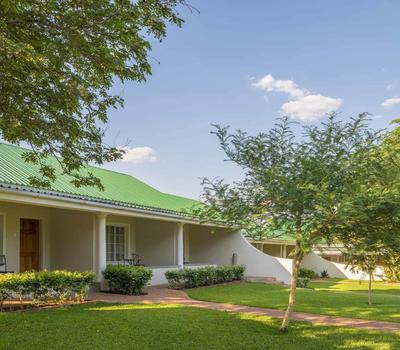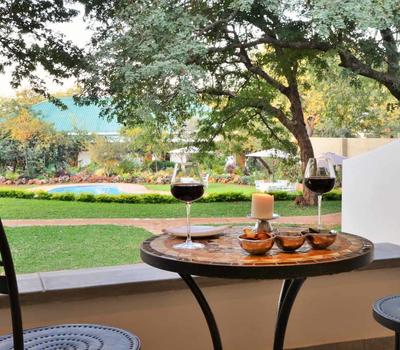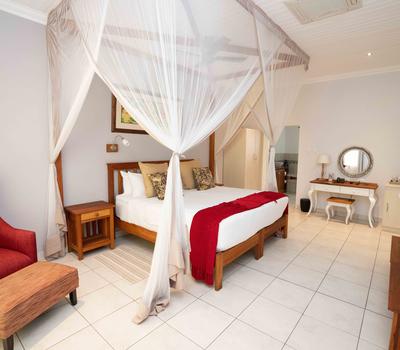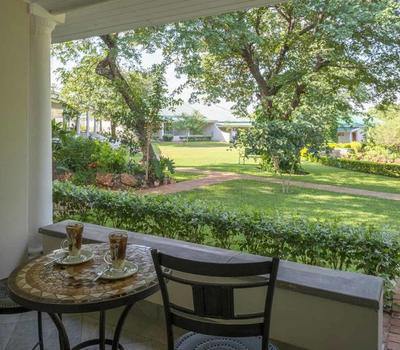 A room with a private patio looking out over manicured lawns to our secluded pool area. Each large, well-appointed room boasts a spacious en-suite bathroom with double basins, bath and shower for our weary travellers.
Show More
Show Less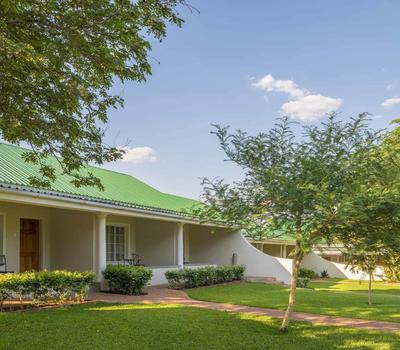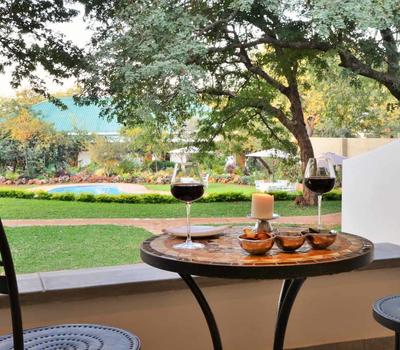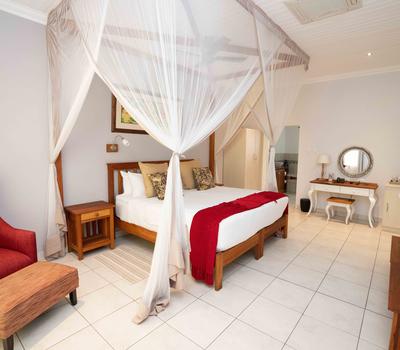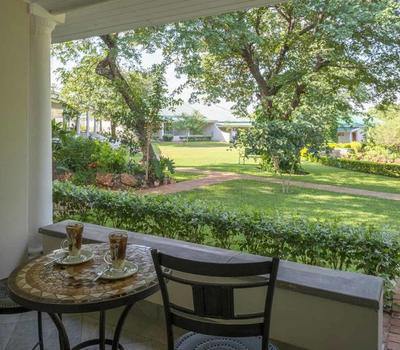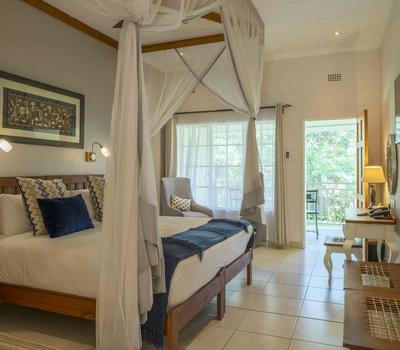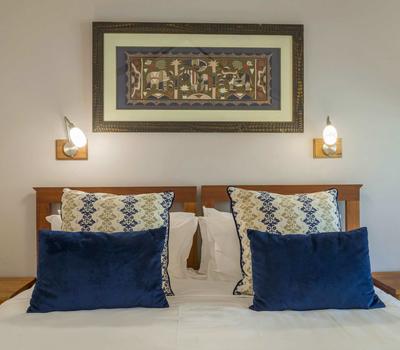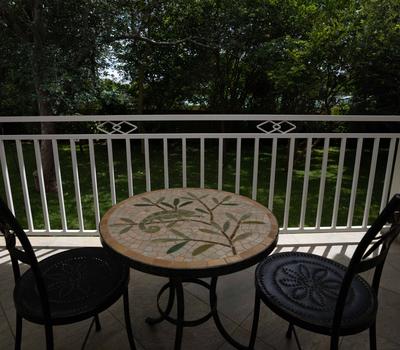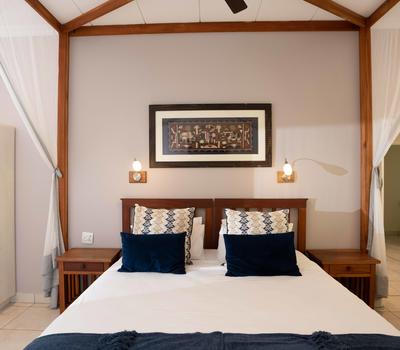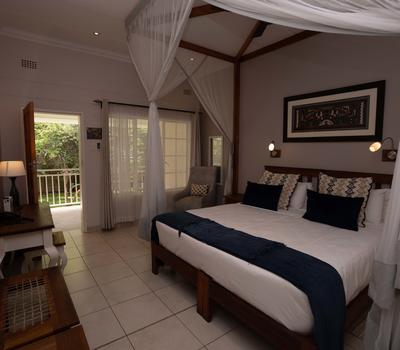 A room with spacious a patio looking out over a private garden with manicured lawns and indigenous trees that offer a welcome perch to a variety of birdlife. Eight of these rooms inter-lead and are ideal for families or groups travelling together.
Show More
Show Less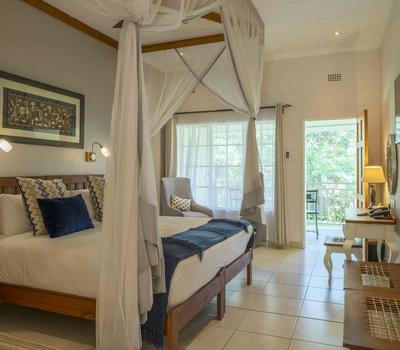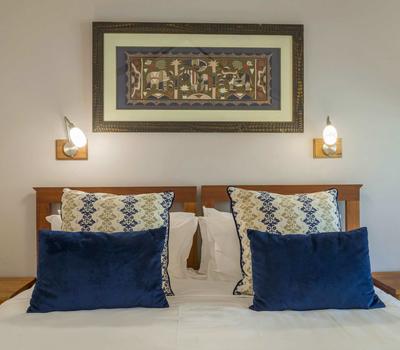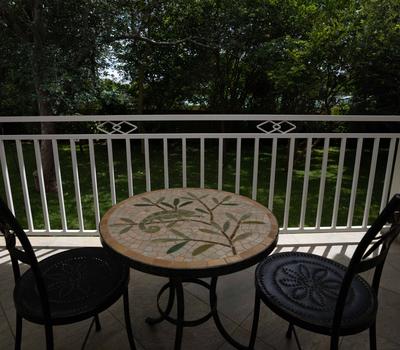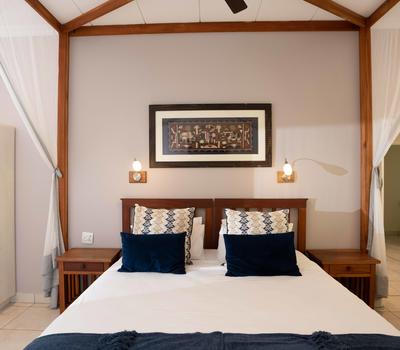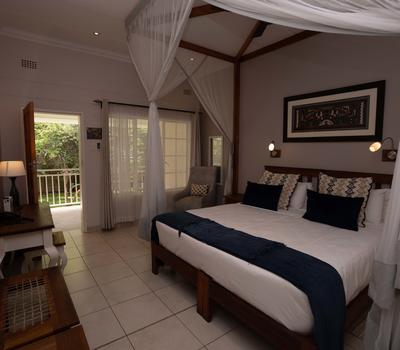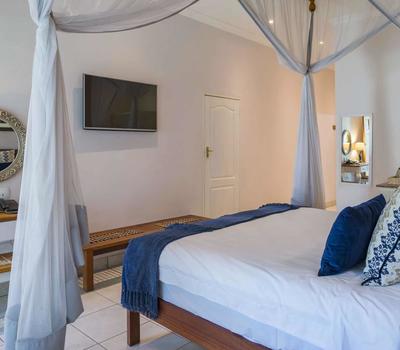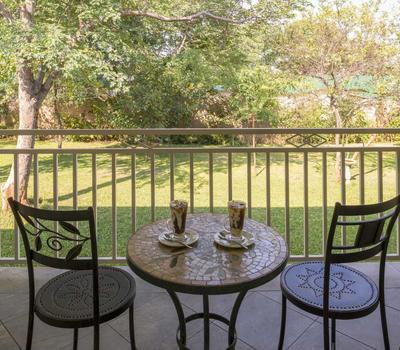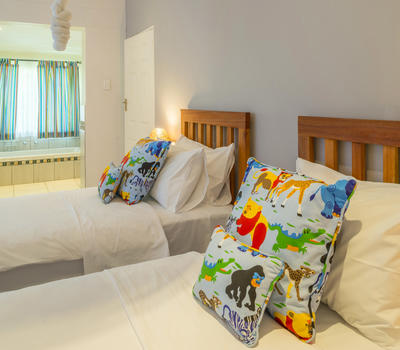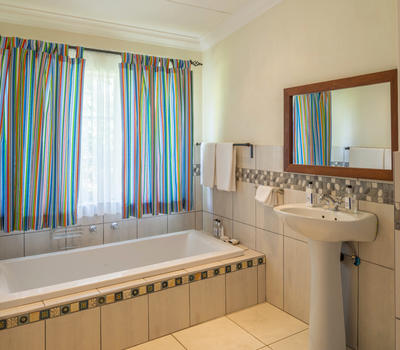 A unique Garden View style room with children's bedroom and bathroom connected through a side door as well as the option to inter-lead into neighbouring room. This room also has its own private balcony looking out onto manicured private lawns.
Show More
Show Less