Sanctuary Luang Prabang Hotel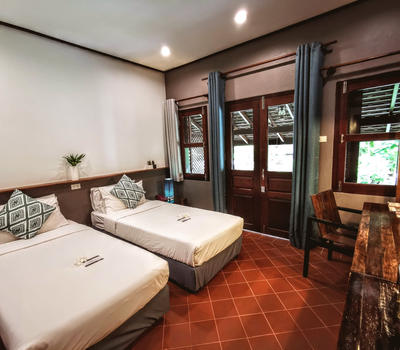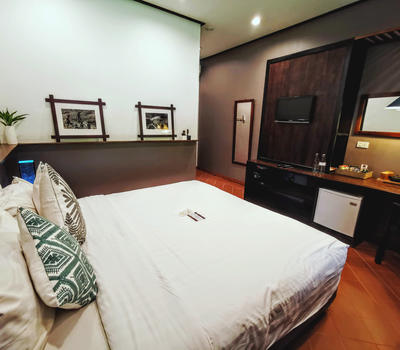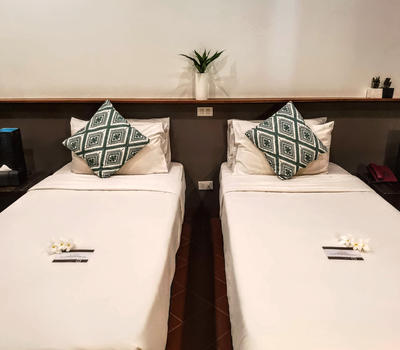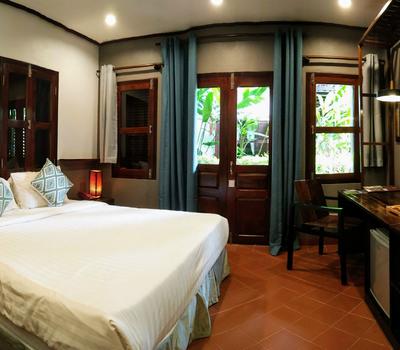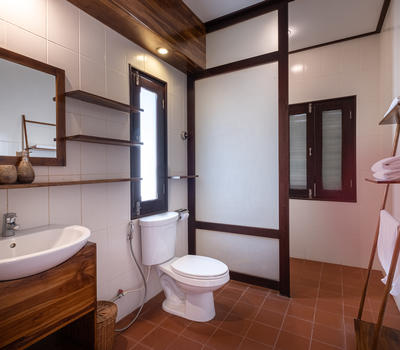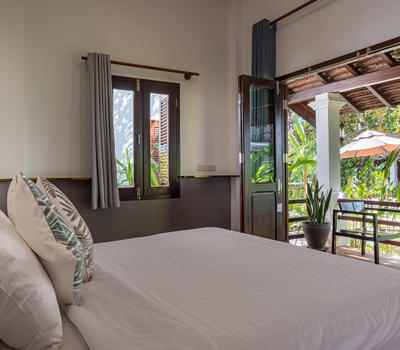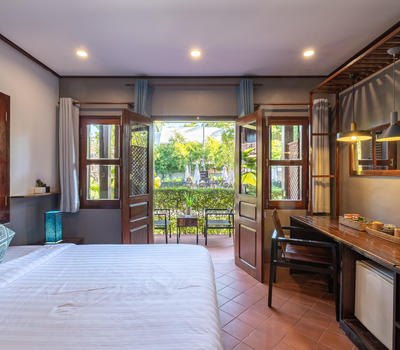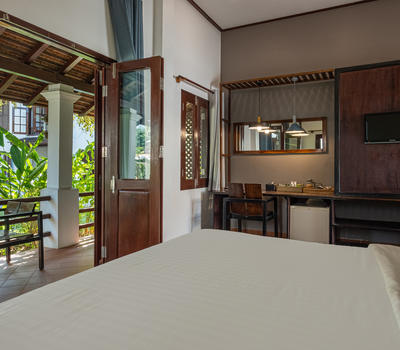 The 22 Superior Rooms : Located on 2 levels owning their own private terrace, all the rooms share similarities when it comes to the wooden style and materials and the large terrace openings allowing plenty of natural light inside. The rooms boast an incomparable view on the garden and lotus pond hence making your stay unique and unforgettable.
The 2 Superior UNESCO Rooms: Experience the essence of the World Heritage City by staying in Luang Prabang's former Chinese dispensary protected by the UNESCO. These two rooms interconnect by a private lounge area.
Show More
Show Less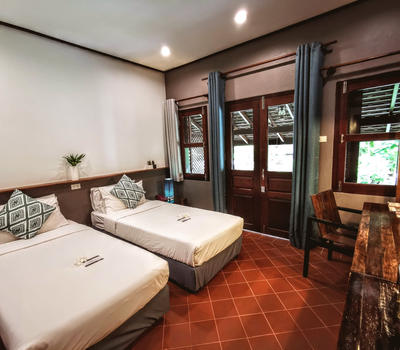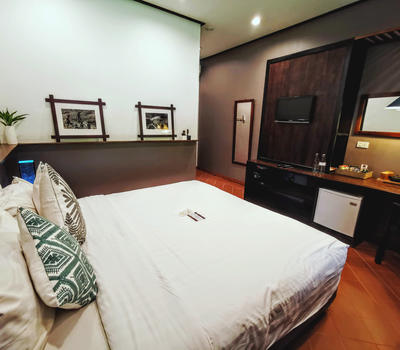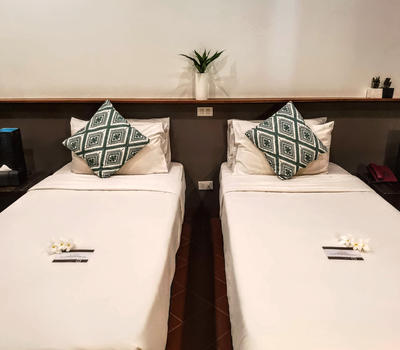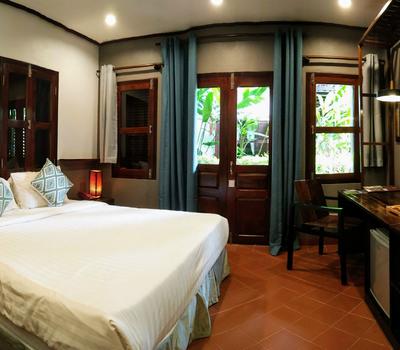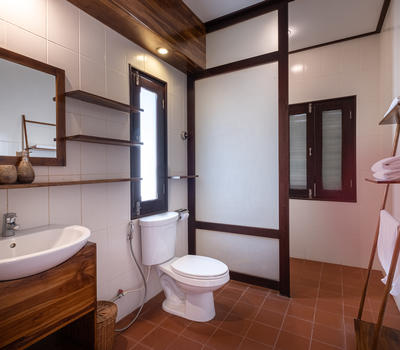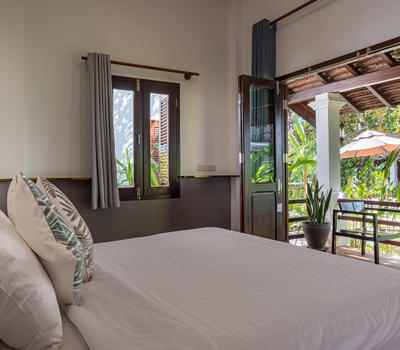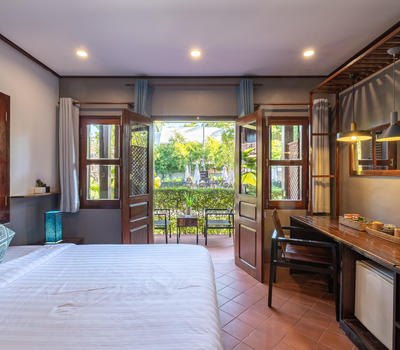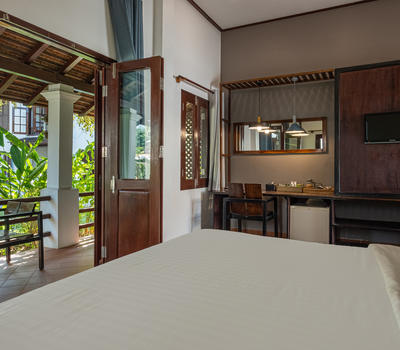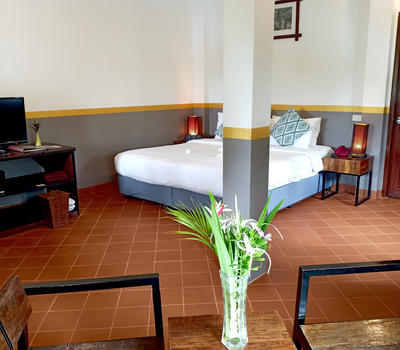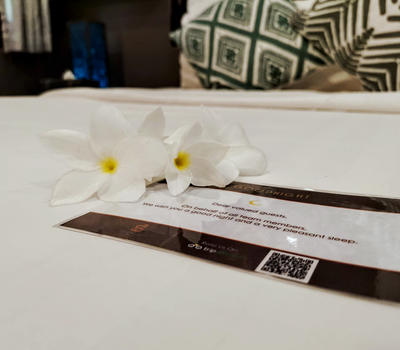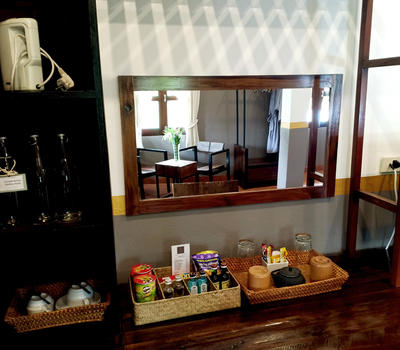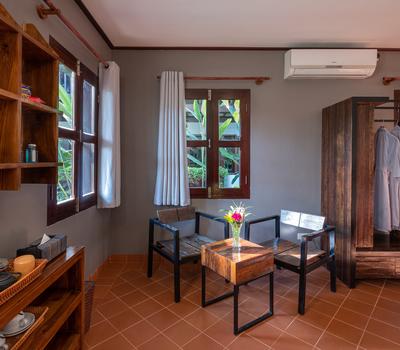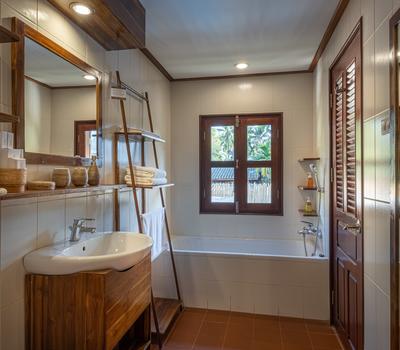 There are 6 Deluxe Rooms located in 2 buildings on 2 levels that offer refined and charming rooms. Their elegant features added to the view on the lotus pond lake will definitely be the final touch to an enchanting stay.
- 5 Deluxe rooms with balcony and garden view
- 1 UNESCO Deluxe room for the history bonus
Show More
Show Less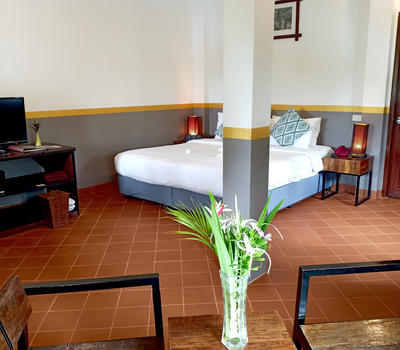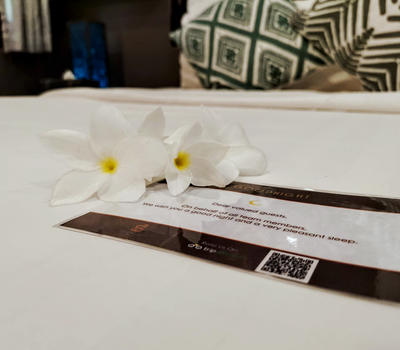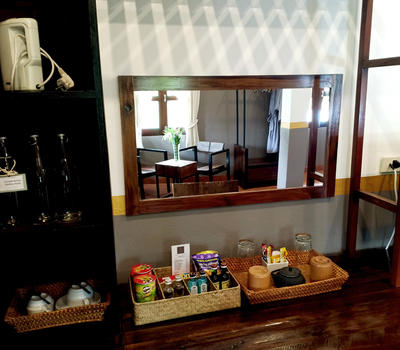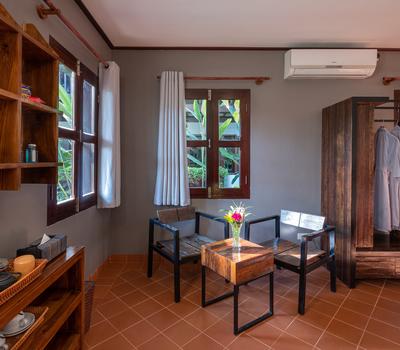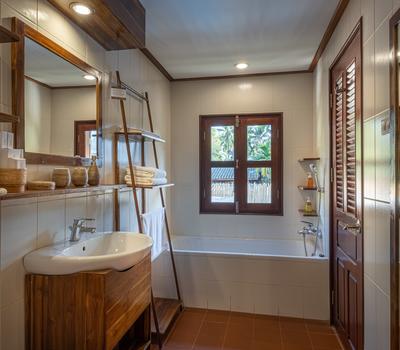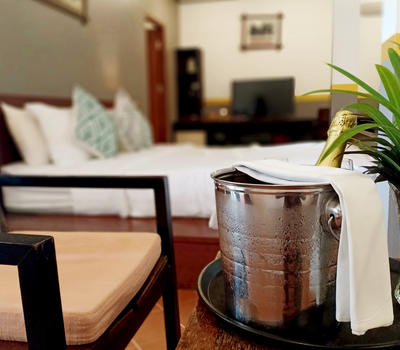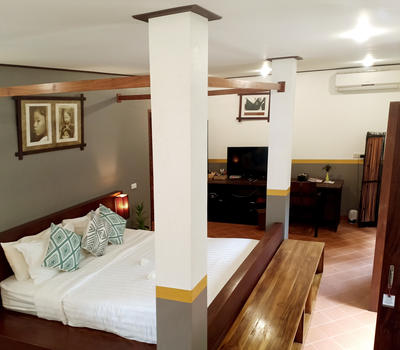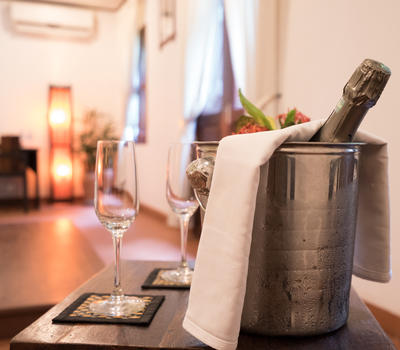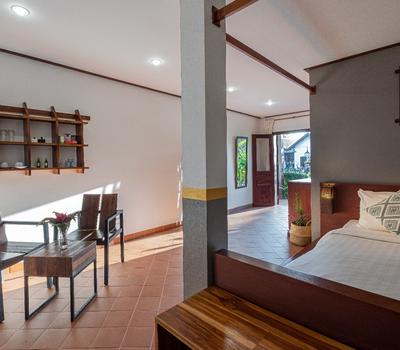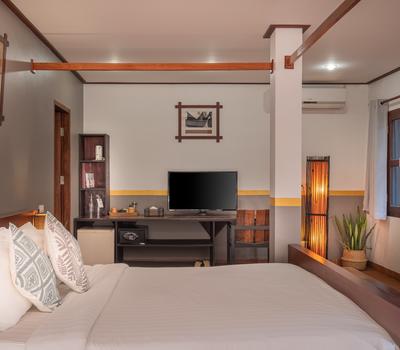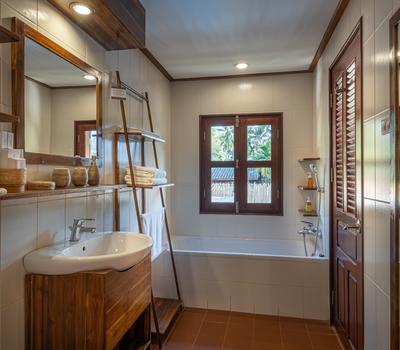 There are 2 Suite Rooms:
- One suite with a private garden : The lotus pond on the one side, to a tranquil shady and private garden on the other for a stay filled with greenness.
- One suite with a private balcony within our UNESCO building
Show More
Show Less