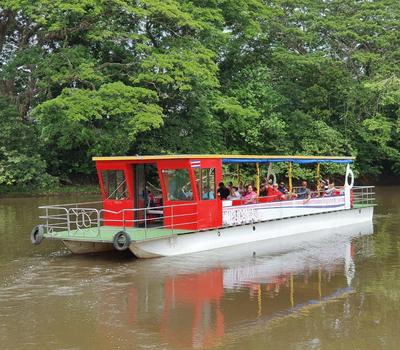 Caño Negro Wildlife Refuge
This tour departs at 8 am from Tilajari, on the road to Los Chiles northern border, you will cross important plantation fields of citrus, pineapple and sugar cane in Costa Rica. Arriving to Los Chiles about 9:30 am, the journey begins upstream of Frio River in a comfortable boat, where you can enjoy the vast natural richness of this river. Caño Negro is more than 44,500 hectares of lagoons and tropical wetlands.
The rich biodiversity and the fact that many of the species found here have not been seen anywhere else in the country make unique this refuge. Capuchin monkeys, sloths, several types of herons, alligators and turtles are commonly found in during this tour as well as around 60 species of birds.
The Caño Negro adventure is something you cannot miss!
This tour includes transportation, lunch, refreshments, boat and bilingual guide. Duration: 7 hours.
Show More
Show Less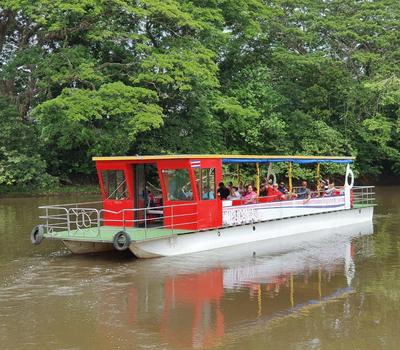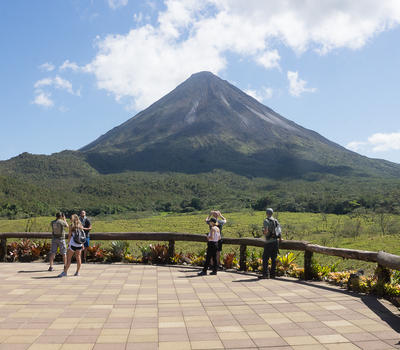 Arenal 1968 Volcano Look & Lava Trails
This wonderful place belongs to the family of Tilajari group. Located in La Fortuna, just 30 minutes away from the hotel we have the best lookout point of Arenal Volcano and the lake at the same time!
Arenal 1968 offers three options: you can sit back, take pictures and relax enjoying the volcanic activity and amazing view, take a hike through the impressive lava flows from the 1968 eruption or tour the property riding a horse. After this experience, if you want to visit the near hot springs places, just let us know at the time of booking the tour.
Show More
Show Less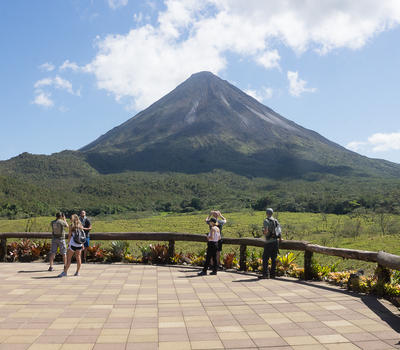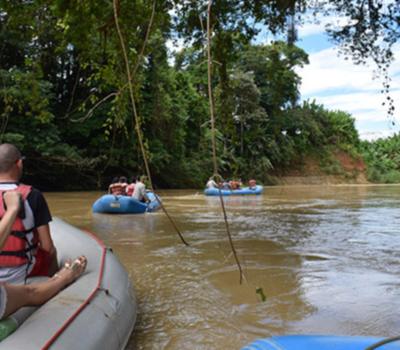 Peñas Blancas Safari River
Just 5 minutes drive from Tilajari Hotel Resort, this pleasant journey begins in an inflatable boat through the scenic Río Peñas Blancas. While you go paddling or floating downstream, our naturalist guides will show you a wide variety of trees, birds, monkeys and other wildlife.
This eco-tour, without the noise of a motor boat, is the perfect way to relax and enjoy the nature that usually coexists on the banks of rivers in San Carlos. During the tour, you will stop to share a great costarican coffee offered by a traditional farmer family living isolated from the town.
Includes: Transportation, fruits, beverages, equipment and bilingual guide.
Duration: Approximately 4 hours and
Requiresat least two people to operate.
Show More
Show Less