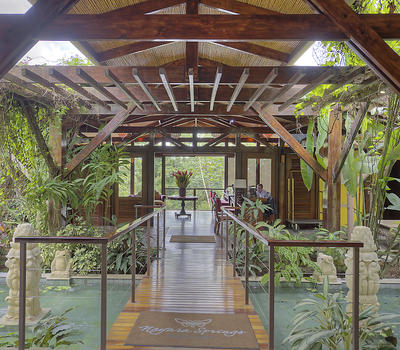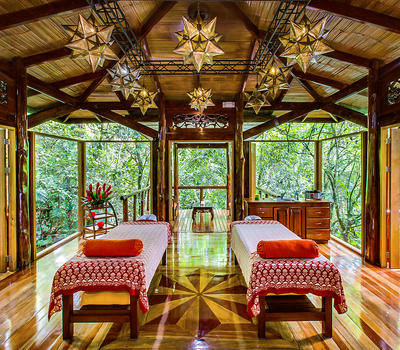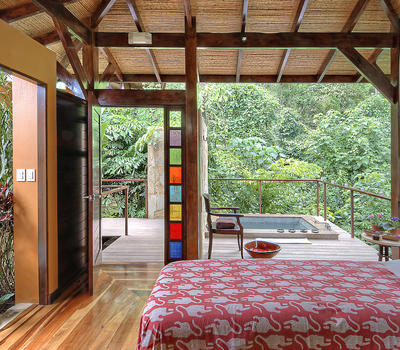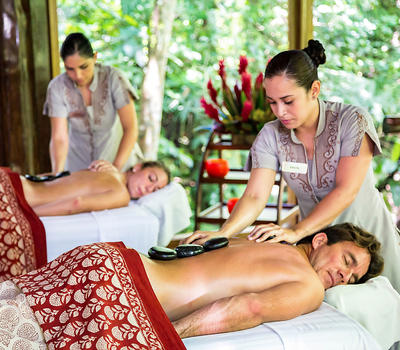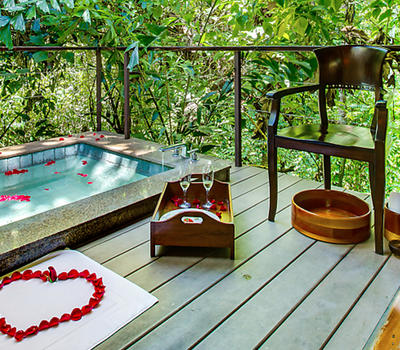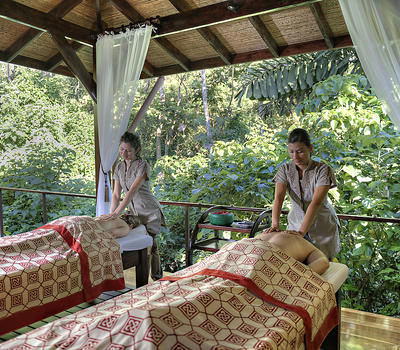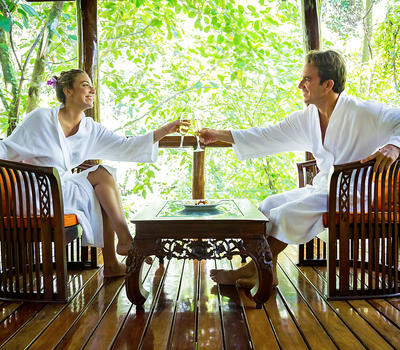 Spa Nayara, an oasis of tranquility in the middle of the rainforest. We pride ourselves as being a place of beauty and relaxation and everything we do we want you to harmonize your body and mind with the nature that surrounds us.
Experience the sights, sounds, and scents of the rainforest as you enjoy a unique treatment or massage in one of our outdoor spa bungalows. Our menu of services offers natural ingredients to relieve stress and tension and to leave your body renewed and balanced.
Treatments are catered to your unique needs. Our highly trained therapists are committed to excellence and they take pride in delivering a true personalized service.
Show More
Show Less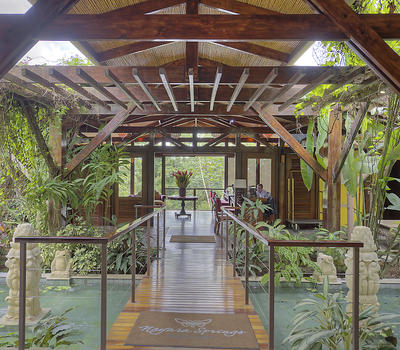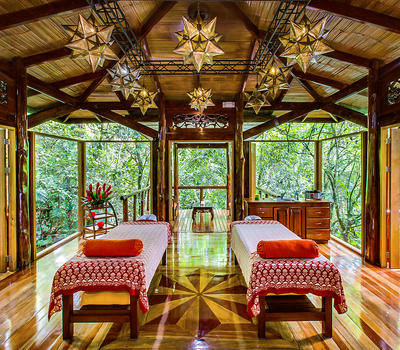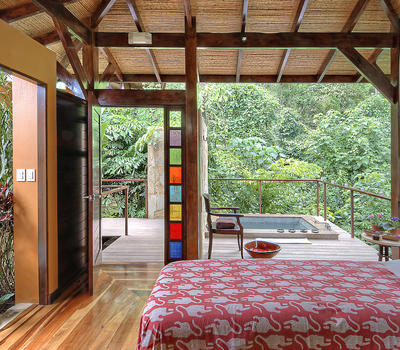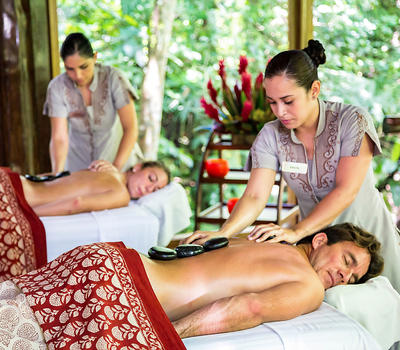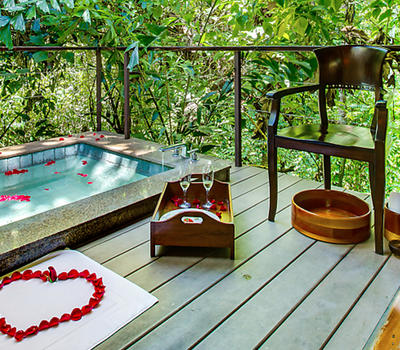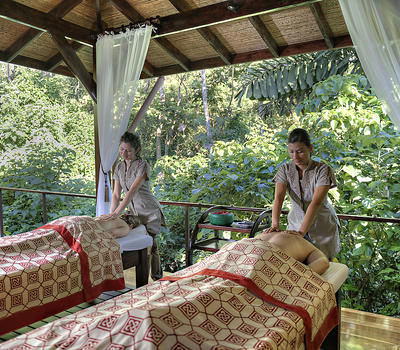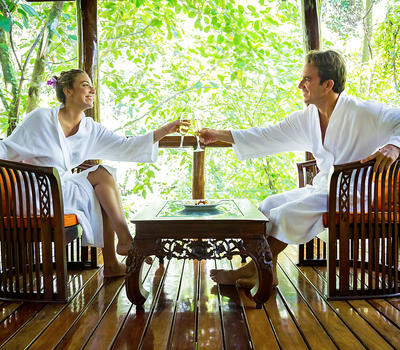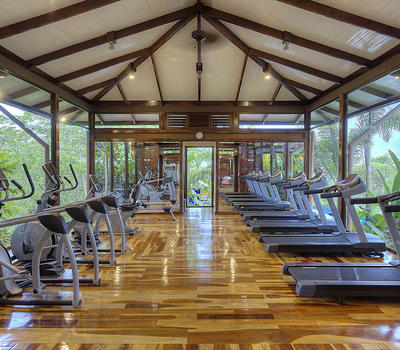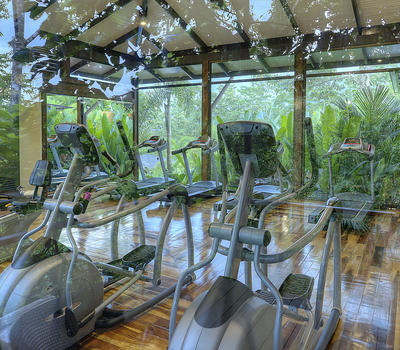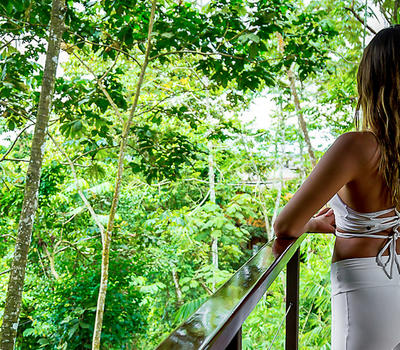 .Don't miss a day of your exercise routine by engaging your body with our state-of-the-art fitness center overlooking the rainforest. For those looking for a more organic exercise you must take advantage of guided walks through our two nature paths.
Show More
Show Less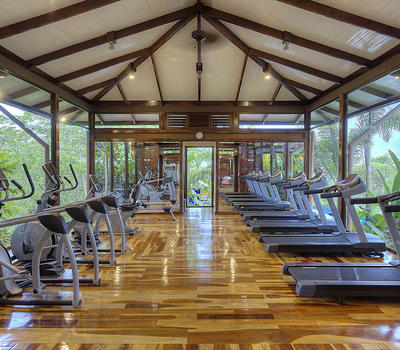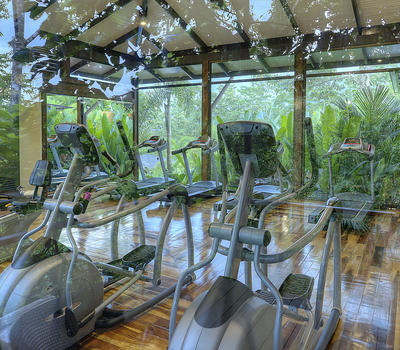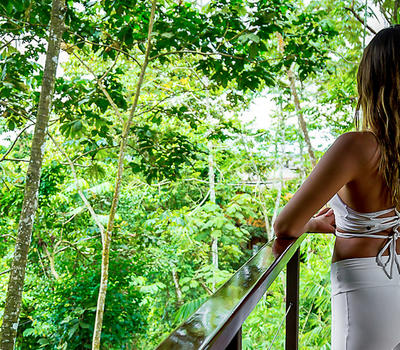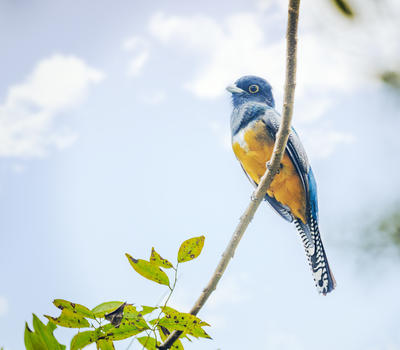 Complimentary Nature Walk
Mondays and Thursdays at 6:10 am
Show More
Show Less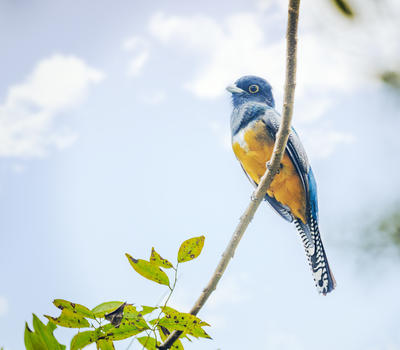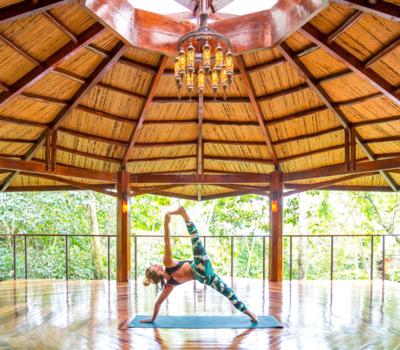 Every morning at 8:15 am at Nayara Springs
Show More
Show Less