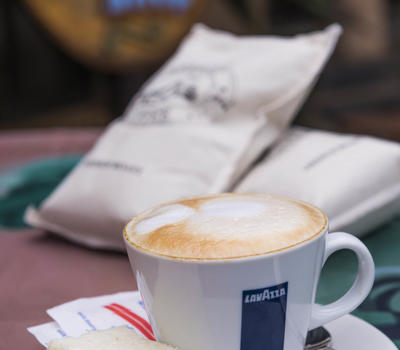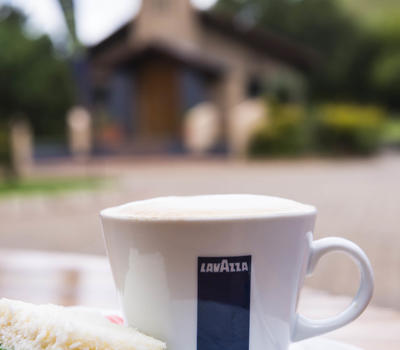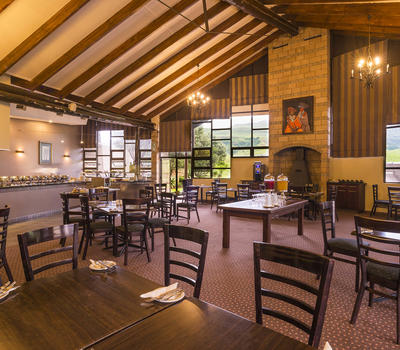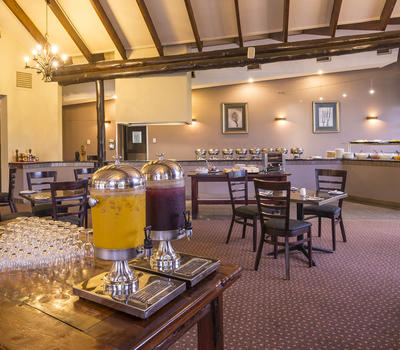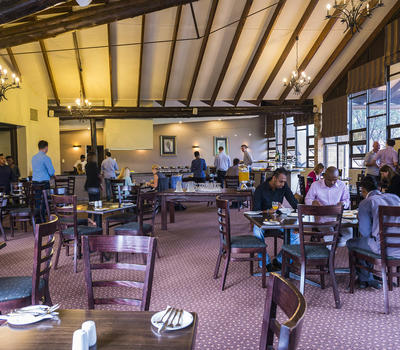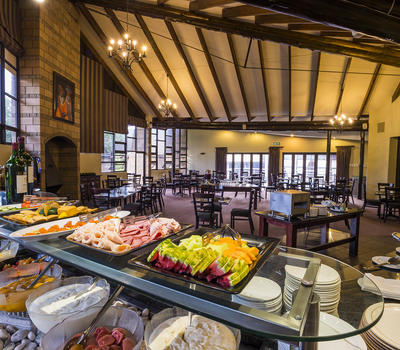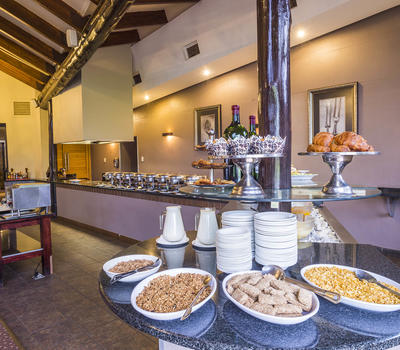 Whether you're looking for your morning brew, an afternoon pick-me-up, or a social buzz, grab a table at our laid-back coffee bar. Here at Coffee Co., you can enjoy anything from cappuccinos, espressos and lattes to an à la carte menu and buffet to perfectly compliment your beautiful surroundings.
OPENING TIMES:
Sundays – Thursdays: 07h00 – 21h00
Fridays and Saturdays: 07h00 – 22h30
Show More
Show Less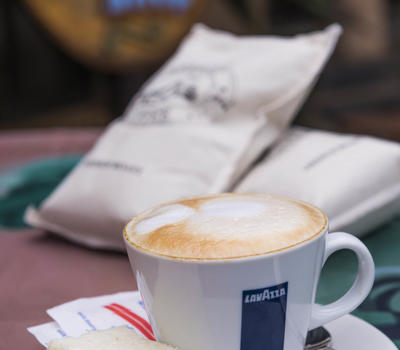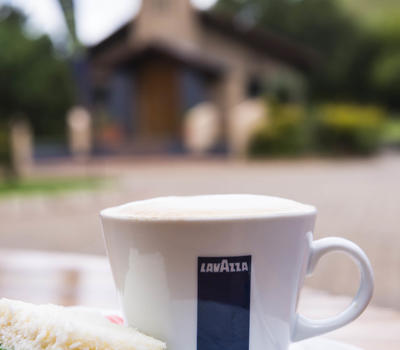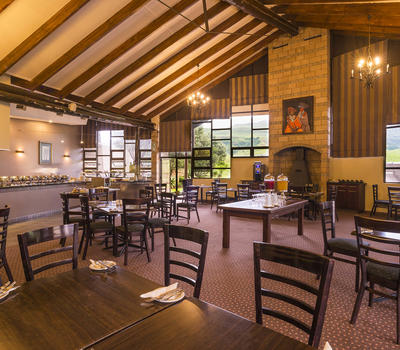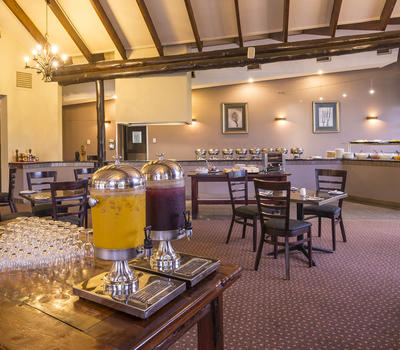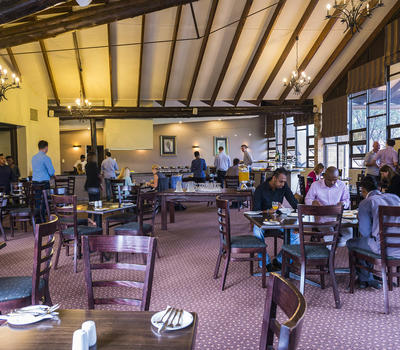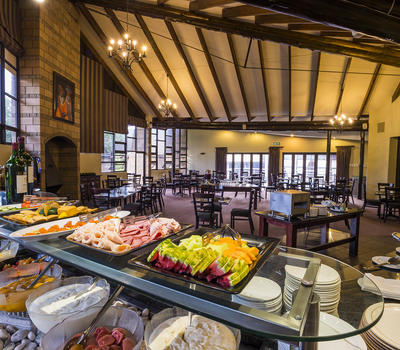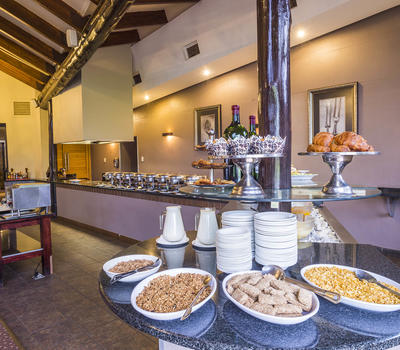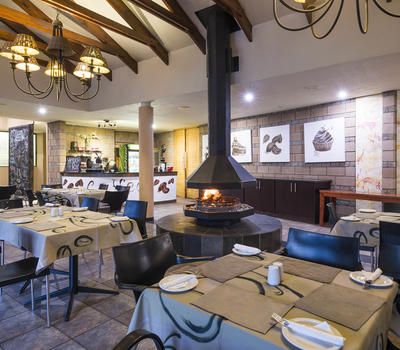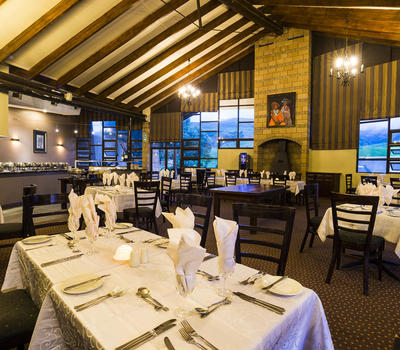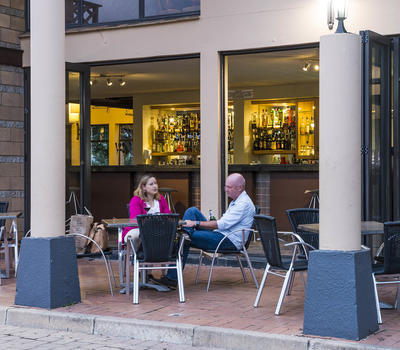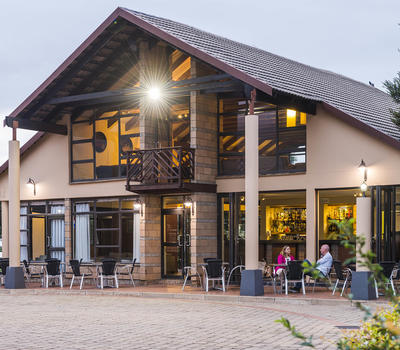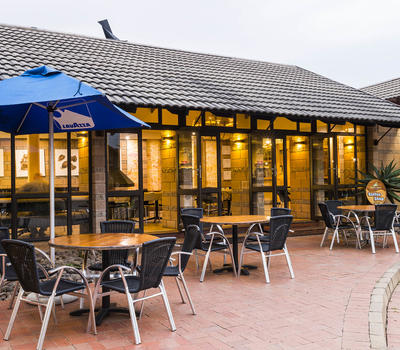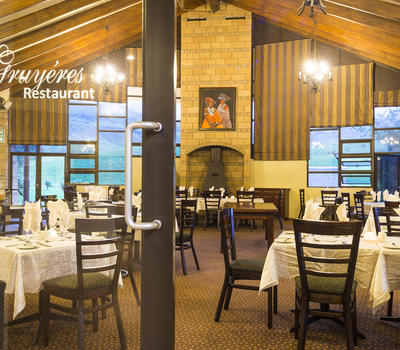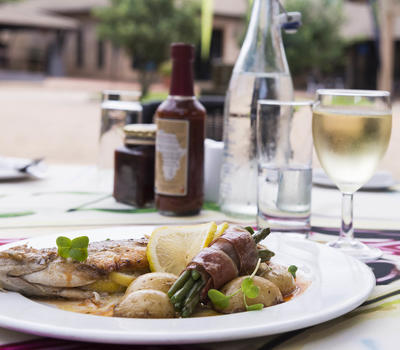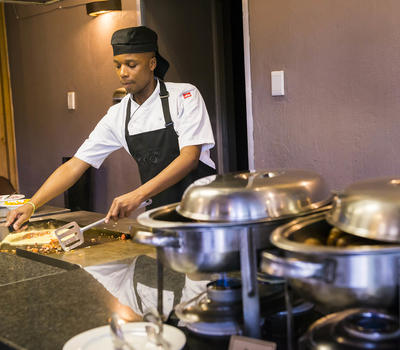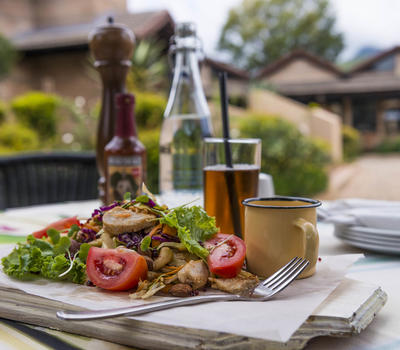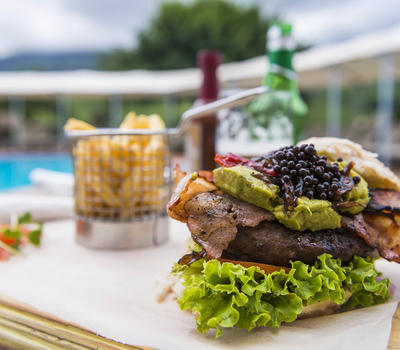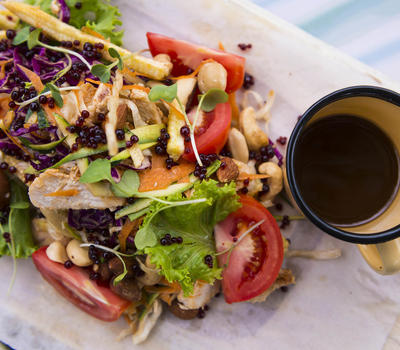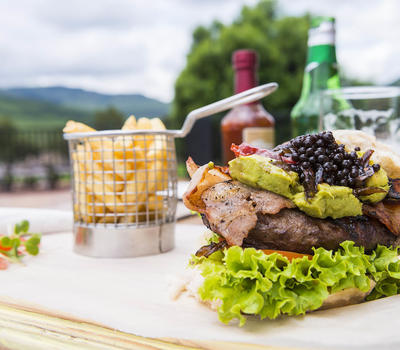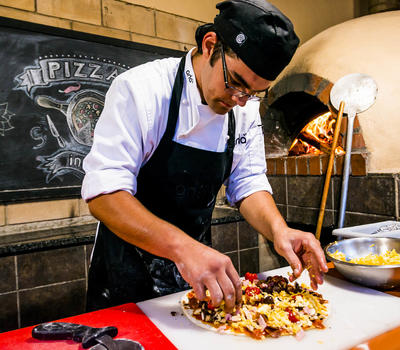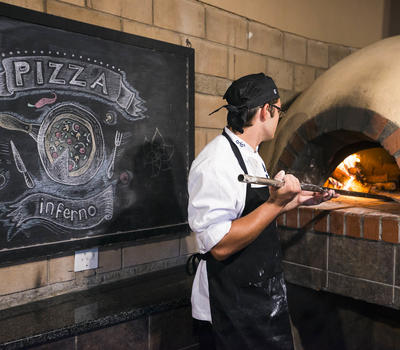 Depending on the total number of bookings, either an à la carte, light snack menu or buffet-style breakfast and dinner is served at this stunning restaurant.
OPENING TIMES:
Breakfast: 07h00 – 10h00
Dinner: 19h00 – 22h00
PIZZA INFERNO
Enjoy an authentic meal at our Italian-style pizzeria with a wood-fired oven.
OPENING TIMES:
Wednesdays: 17h00 – 21h00
Fridays: 17h00 – 22h00
Saturdays: 12h00 – 22h00
Sundays: 12h00 – 17h00
Show More
Show Less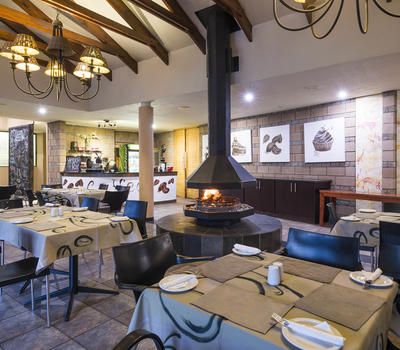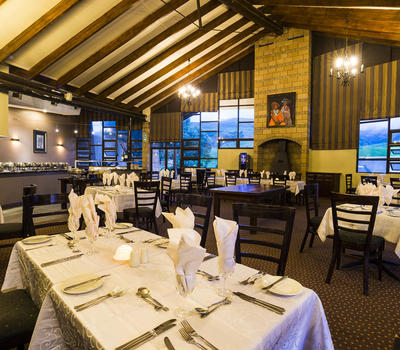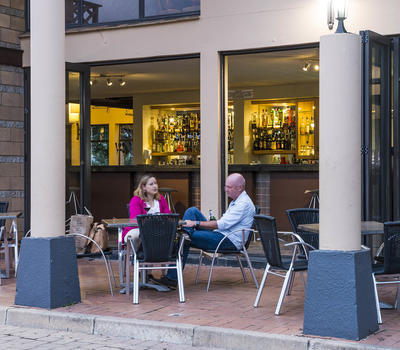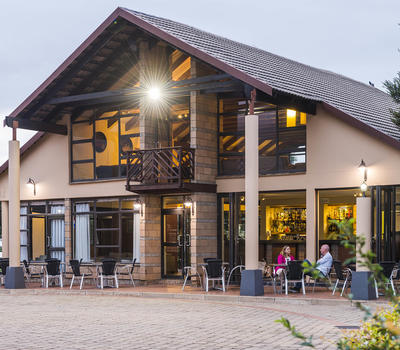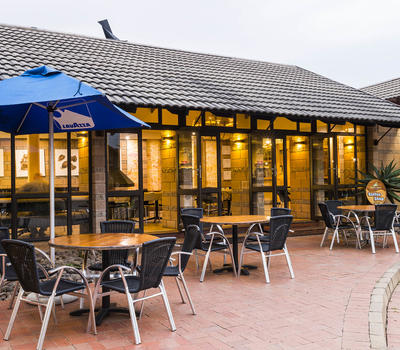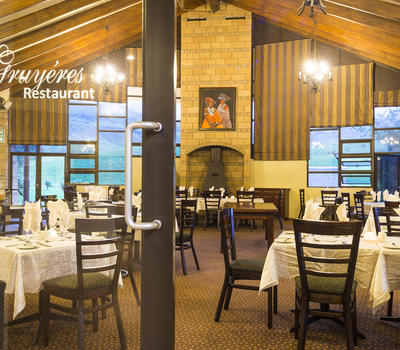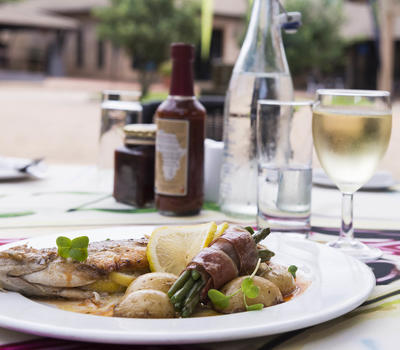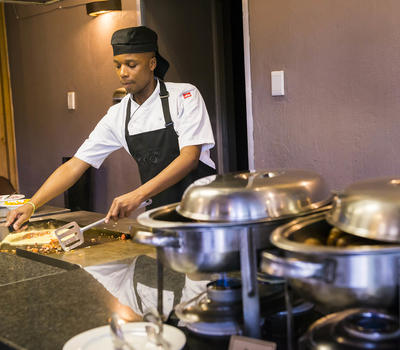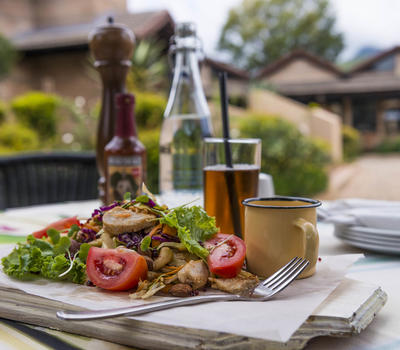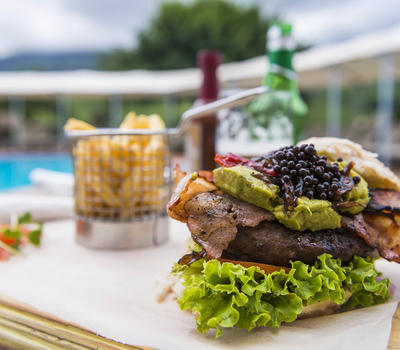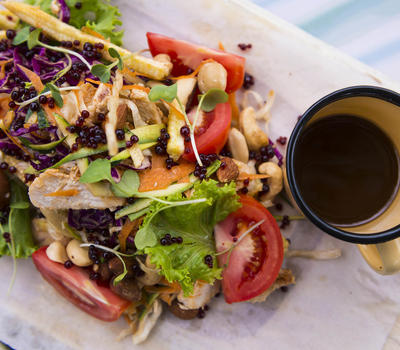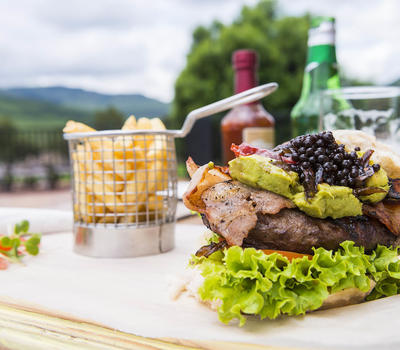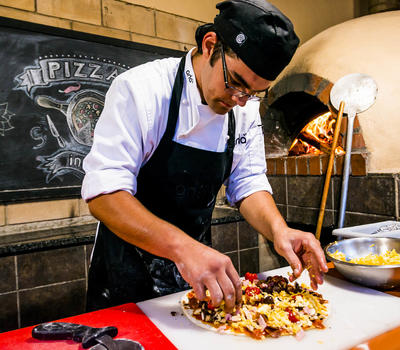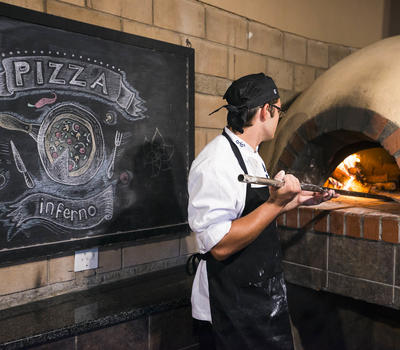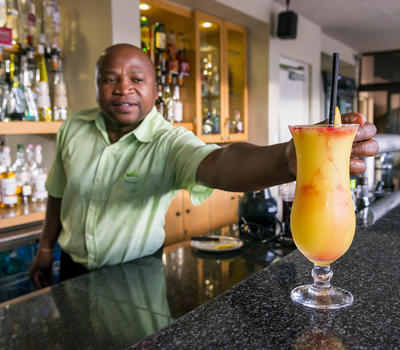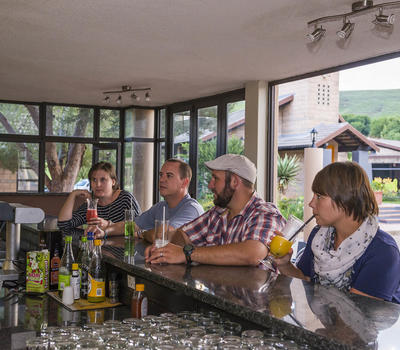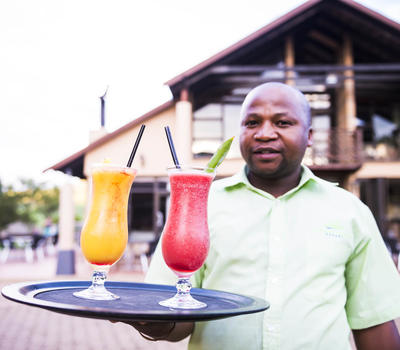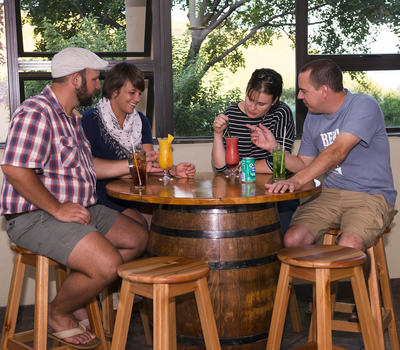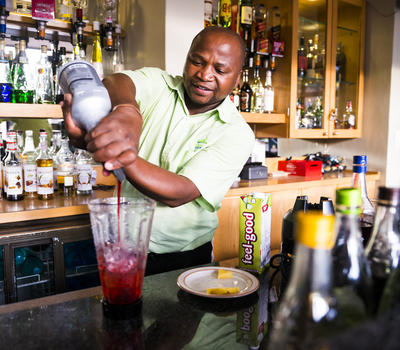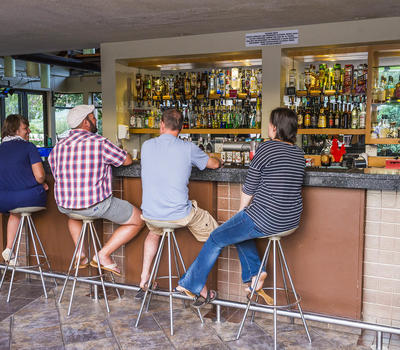 If you're feeling peckish after a day filled with sightseeing and doing activities, dig into something delicious on our snack menu – it surely caters to all tastes!
OPENING TIMES:
Sundays – Thursdays: 10h00 – 22h00
Fridays and Saturdays: 10h00 – 00h00
POOL BAR
Relax in and around the resort's glorious pools with a refreshing cocktail in hand and a scrumptious tummy-filler to tuck into.
OPENING TIMES:
Open daily in season
Weekends: 10h00 – 17h00
Show More
Show Less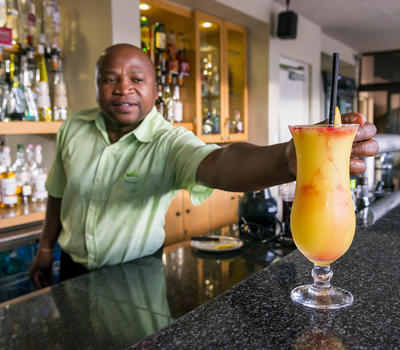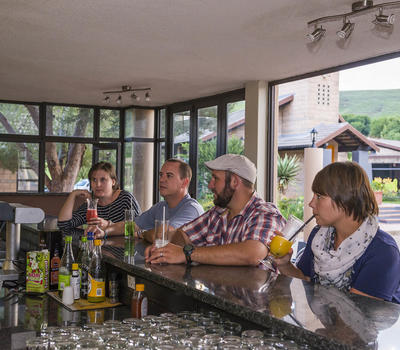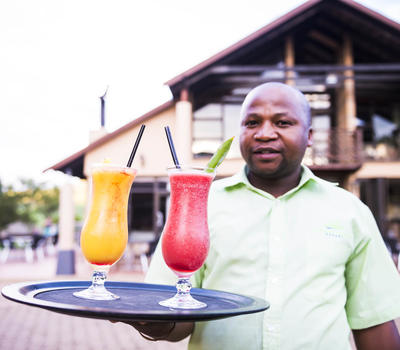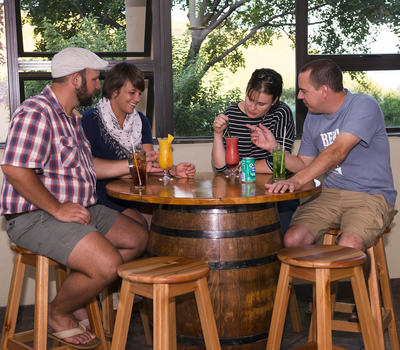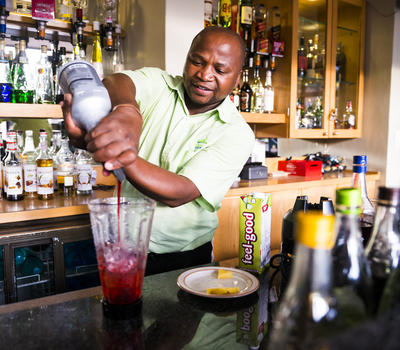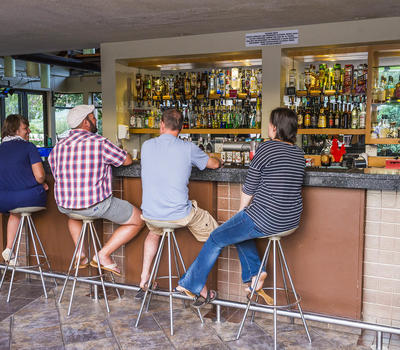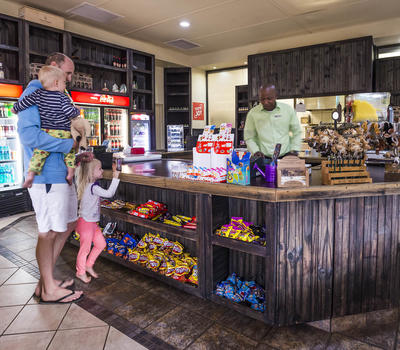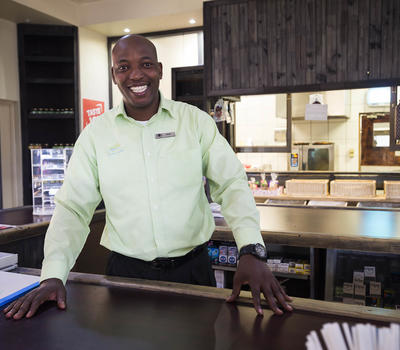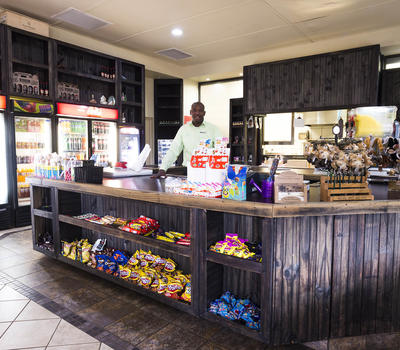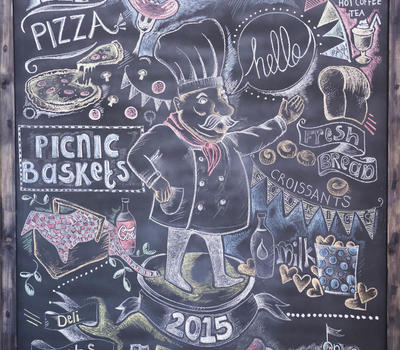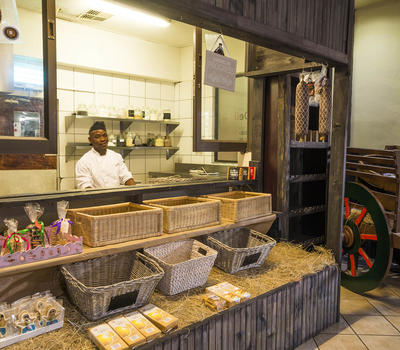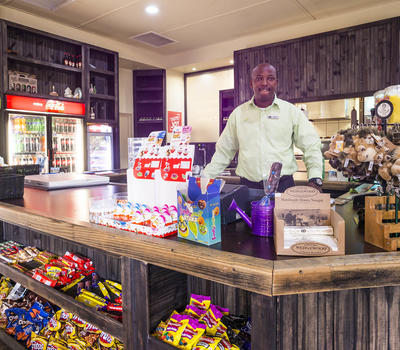 The Village Market and Square
Visit our exclusive Village Market and its charming Village Square for a unique shopping experience. Here, you can stock up on general items such as freshly baked bread and pastries, farm eggs, cheeses, a variety of cold or marinated meats, braai packs, milk, fruit and vegetables.
OPENING TIMES:
Sundays – Thursdays: 08h00 – 18h00
Fridays and Saturdays: 08h00 – 21h00
School and Public Holidays: 08h00 – 21h00
Show More
Show Less