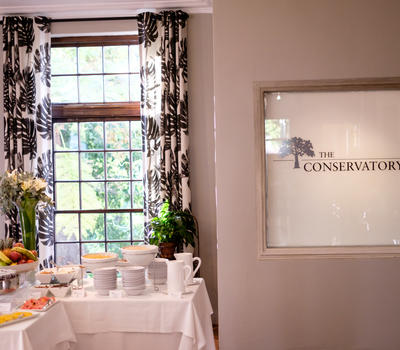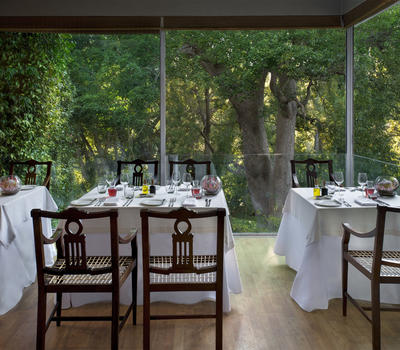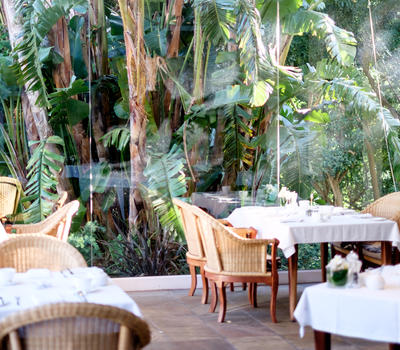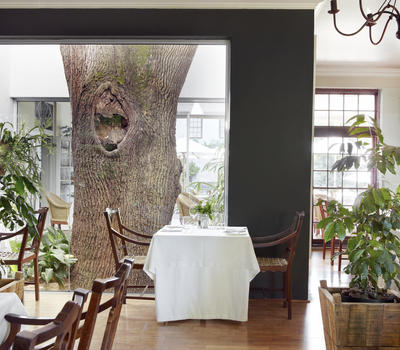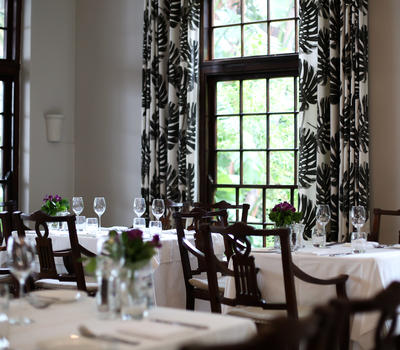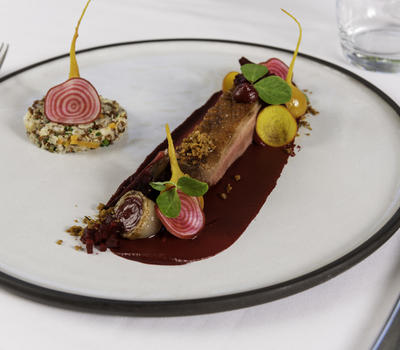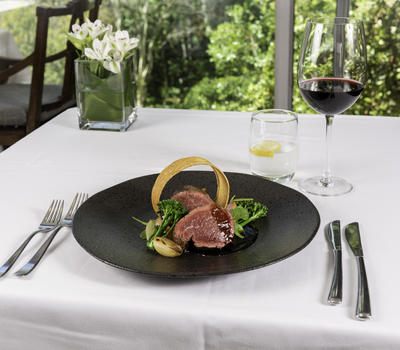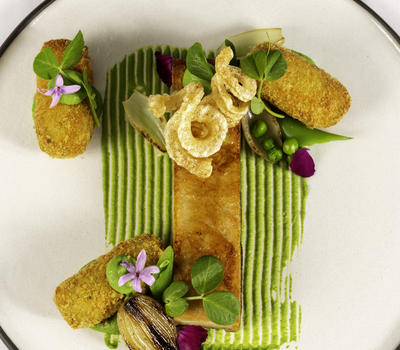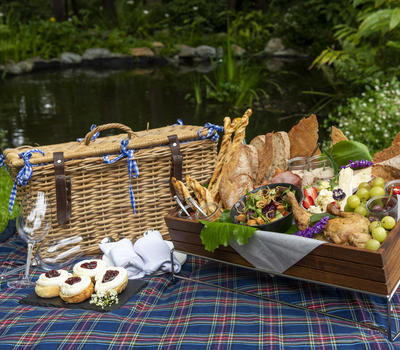 The Conservatory Restaurant
This sophisticated, all-day dining option at The Cellars-Hohenort is a triumphant display of great quality produce unified on a plate to signify the best of comfort food.
Fresh produce from the gardens are incorporated into the seasonal menu of The Conservatory, while traditional classics and even what was Liz McGrath's own recipes make an appearance.
The Conservatory is built around a 300-year-old oak tree, its enormous girth displayed in an elegant glass frame, and its proud branches stretching out above the diners.
Views over the renowned Table Mountain and the camphor trees that lie at its foot form the backdrop for this restaurant. Comfortable ambiance and attention to detail complement the varied menu, a reflection itself of the diverse culinary team behind The Conservatory.
Opening Hours:
Breakfast: 07h00 to 10h30
Tea: 11h00 to 17h00
Lunch: 12h00 to 14h30
Dinner: 18h00 to 21h30
Show More
Show Less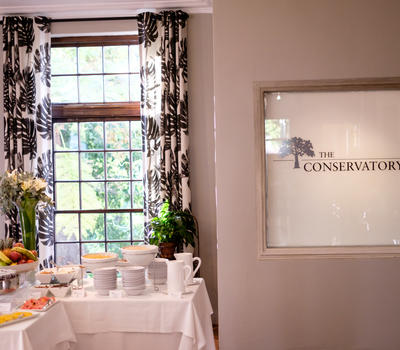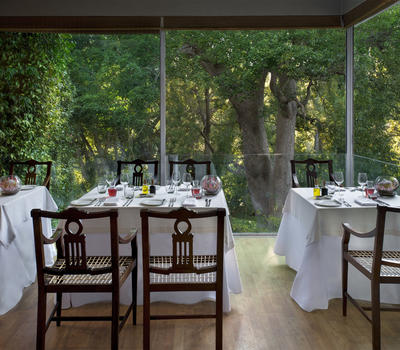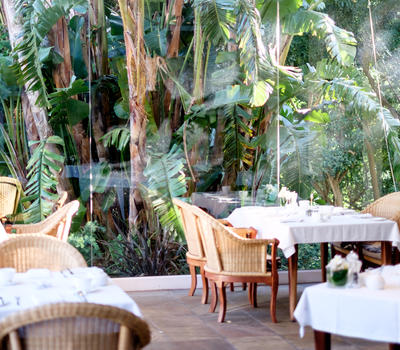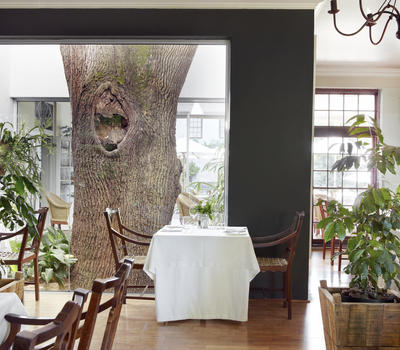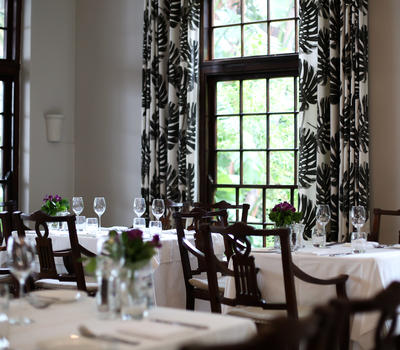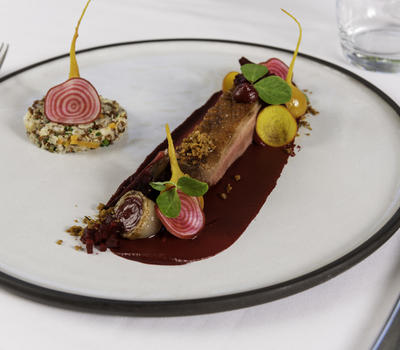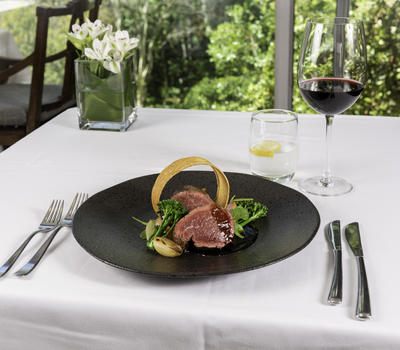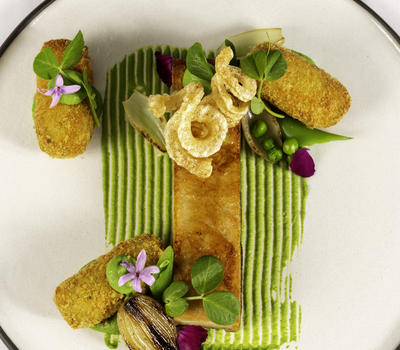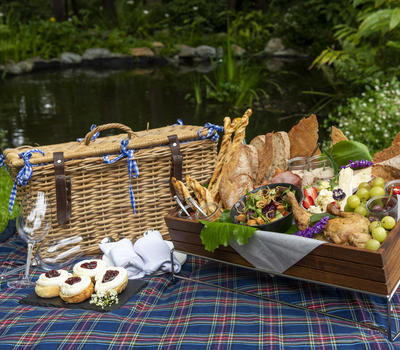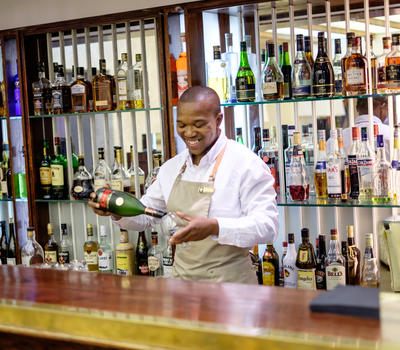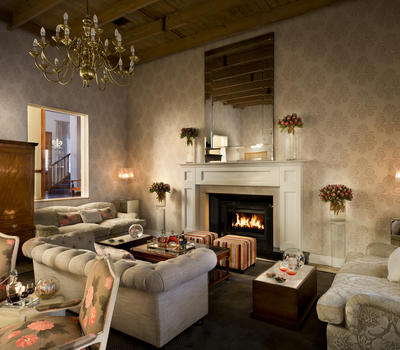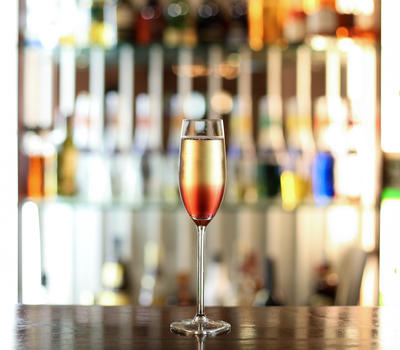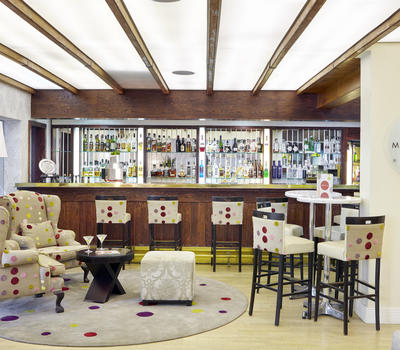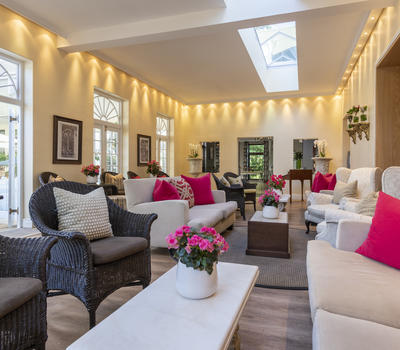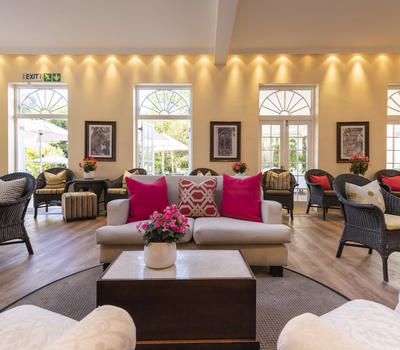 The Martini Bar, Lounge & Sun Lounge
Just off the reception area within the Cellars building, The Martini Bar is an elegant space suited for both high tea occasions and sophisticated evening drinks.
The Martini Bar's bartenders will mix the venue's namesake, the chic cocktail, to perfection for even the most discerning of guests.
Here, guests can enjoy the elegance of an indulgent high tea or choose from a range of single origin coffees. Signature cocktails, an impeccable selection of wines from the Constantia Valley and champagne by the glass are also available.
Opening Hours:
Daily: 11h00 - 21h00
Show More
Show Less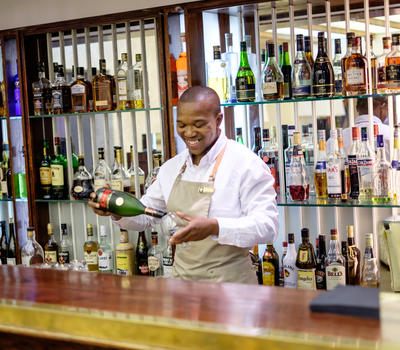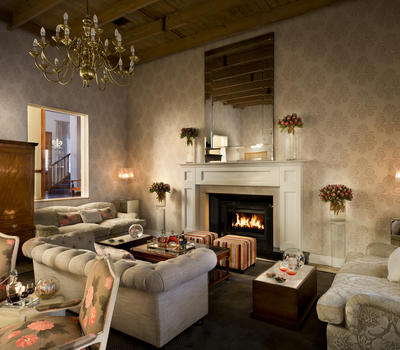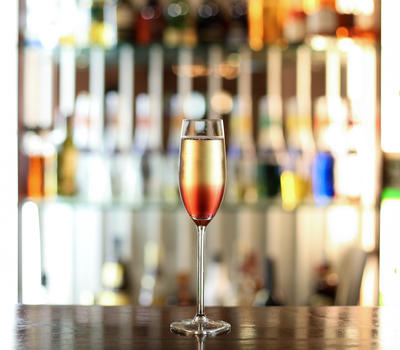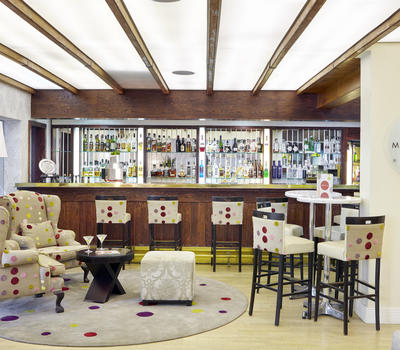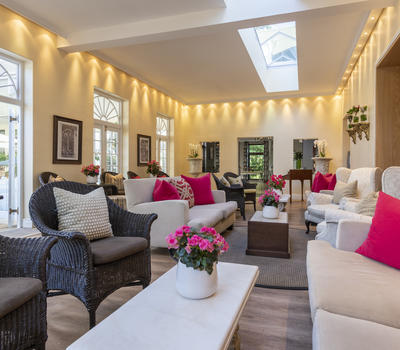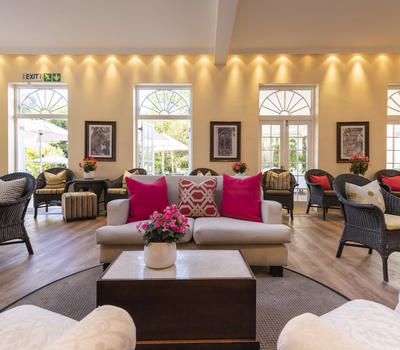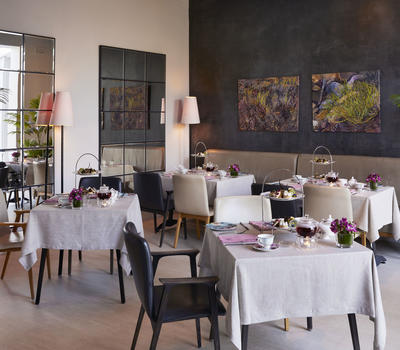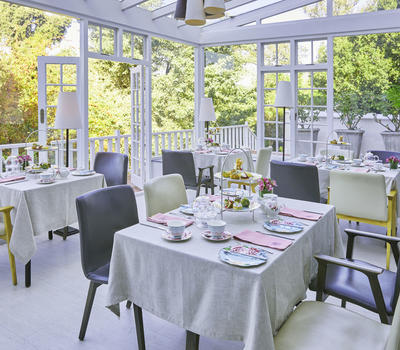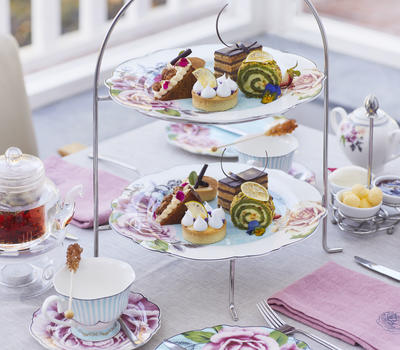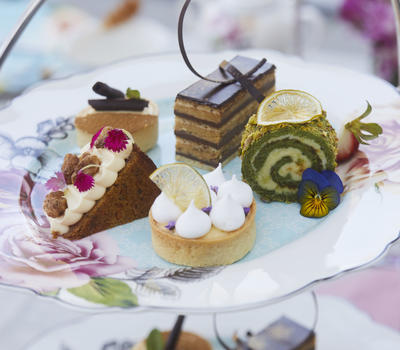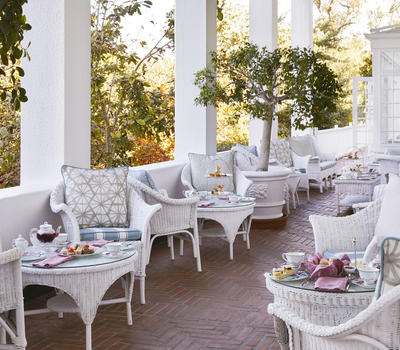 Imagine savoury treats such as the classic cucumber and cream cheese sandwiches, followed by an array of sweet delights including mini milk tarts, key lime pie – not to forget the traditional scones with butter, strawberry jam and Chantilly cream.
The high tea includes a fine selection of fragrant teas and coffees – and you may want to add a celebratory glass of bubbly!
Served Wednesday to Sunday in the Greenhouse, on the Hohenort Terrace, Greenhouse Bar or in the Palm Arch, our High Tea is perfect for a wide range of special occasions, from birthdays, hen parties, baby showers and 'Sip & See' meet-the-new-baby afternoons, to corporate events.
Opening Hours:
Wednesday to Sunday
11h00 to 13h00 & 14h00 to 16h00
Show More
Show Less