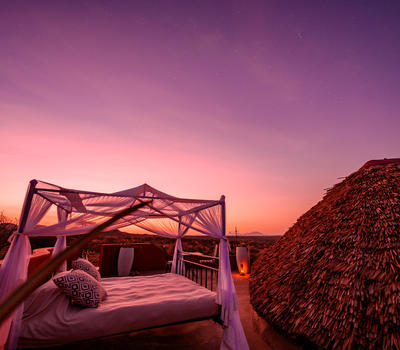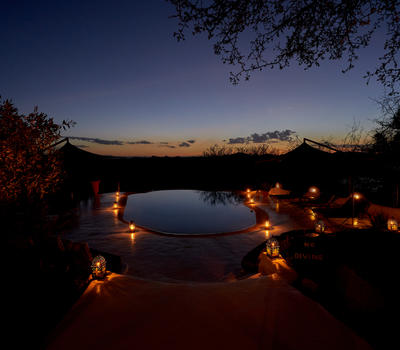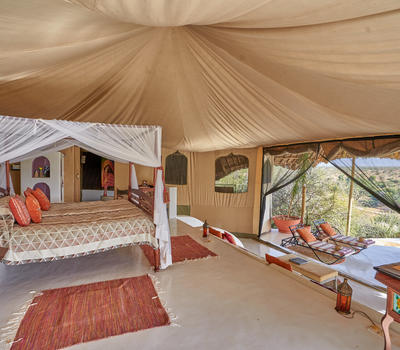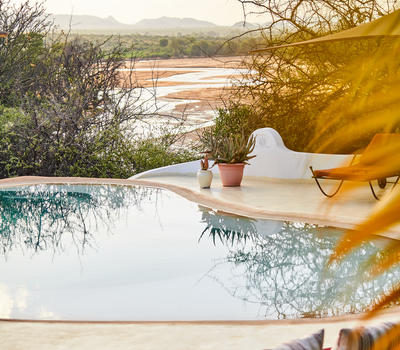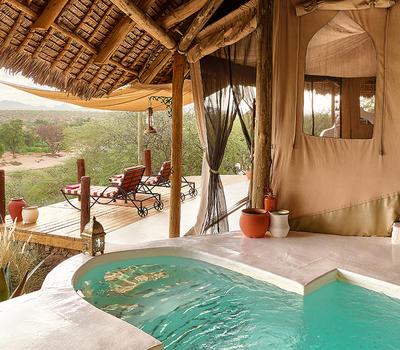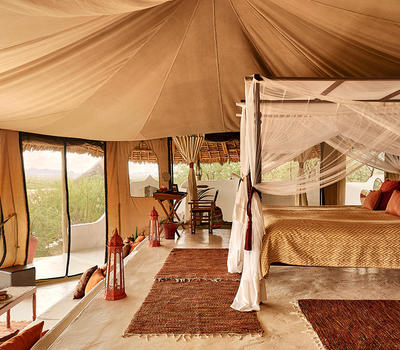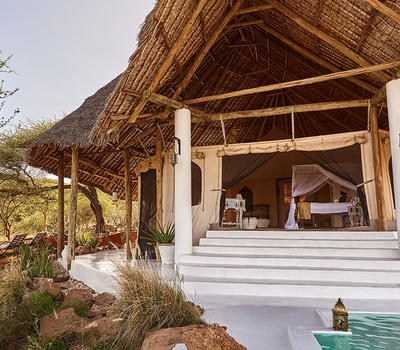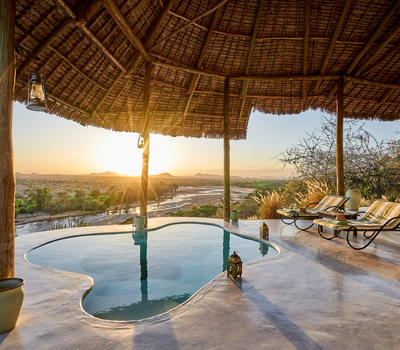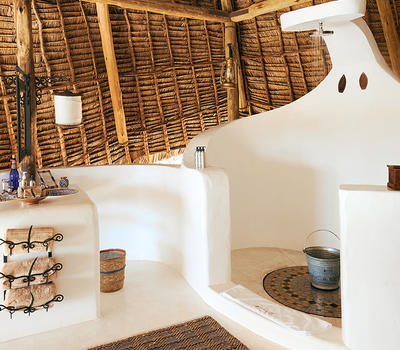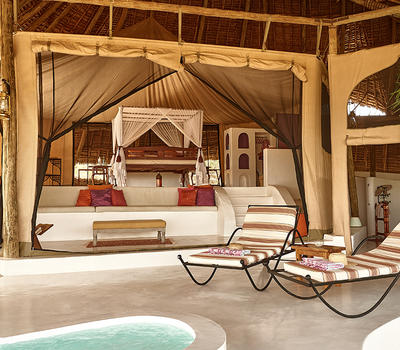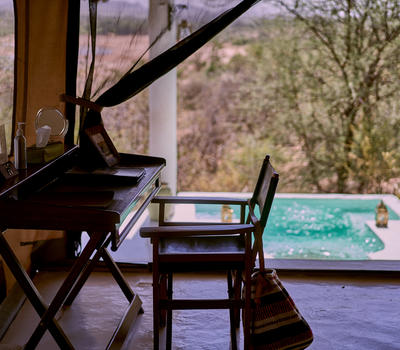 The luxury suites are incredibly spacious and designed to act as a private sanctuary. Each has a private plunge pool, a chill out space (either a veranda or mini-garden), and a large open-fronted bathroom. Seclusion, tranquility and spectacular wild views characterise every room. Rooms 1 to 4 have rooftop stargazing beds (and all other rooms will do soon).
The lodge is situated on quite a steep bank, so it is recommended that anyone with less mobility requests a room nearest to the main reception area which is more easily accessible.
Show More
Show Less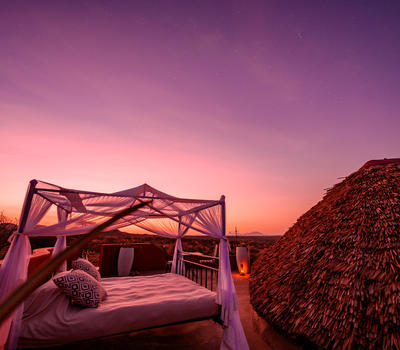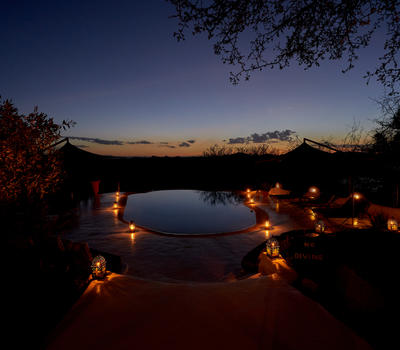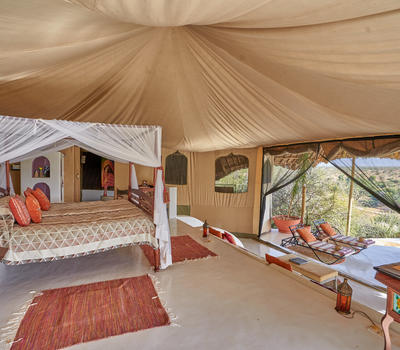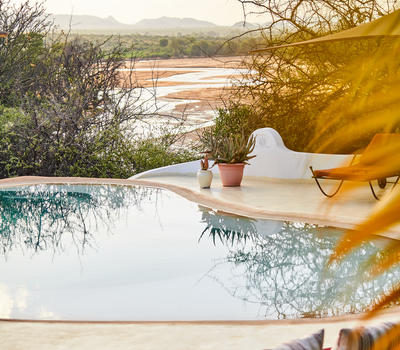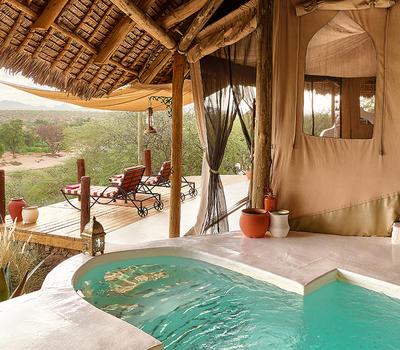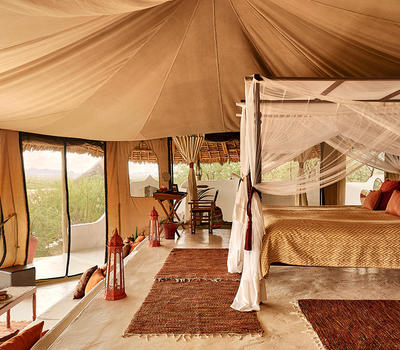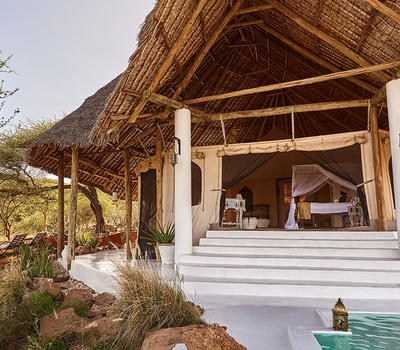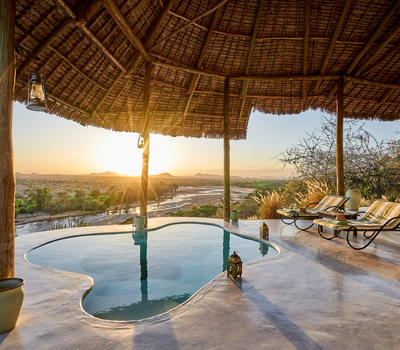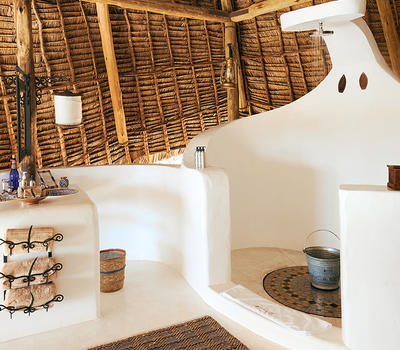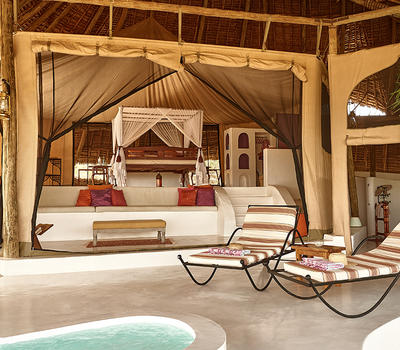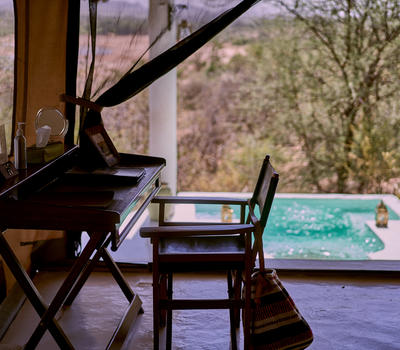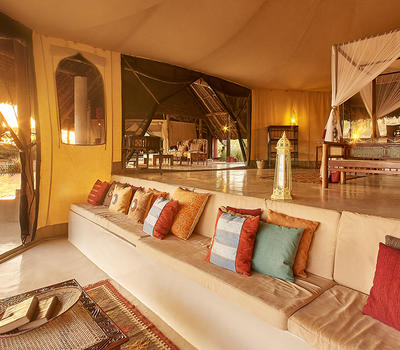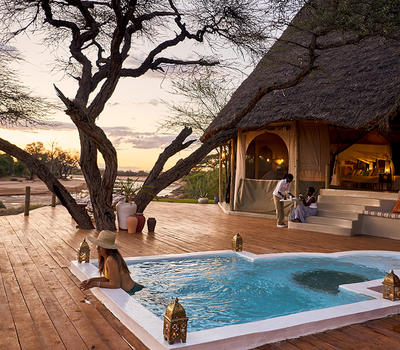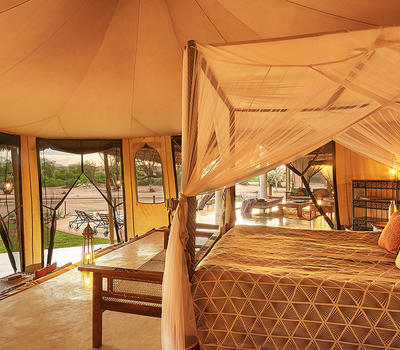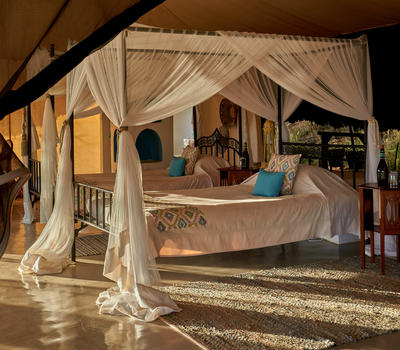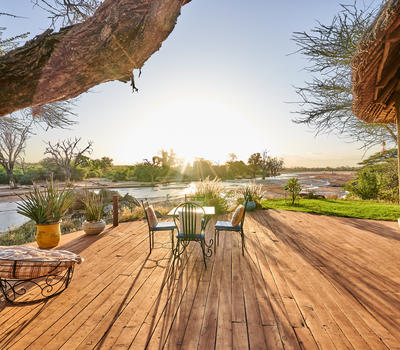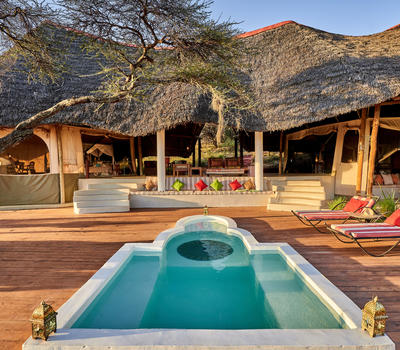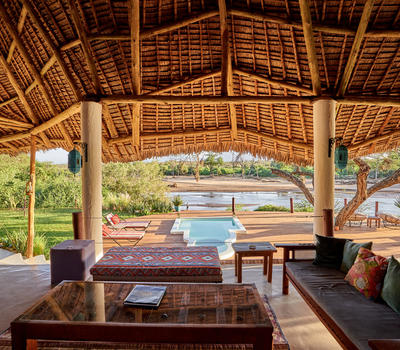 Tents 8 and 9 provide the ultimate Samburu family suite. Perched a few metres above the Ewaso Nyiro River, they are the lowest tents and command sweeping riverside views. The accommodation is more than spacious, with large double and twin ensuite bedrooms connected by a breezy open sided lounge area in the middle and an expansive wooden deck out to the front. There are ample seating areas for relaxing and a delightful plunge pool looking out over the river.
The front of each tent can be completely opened up so you can gaze out onto nature whilst enjoying a morning tea or coffee in bed. Enjoy high levels of seclusion and a feeling of being totally immersed in the wilderness in your own private villa. The large deck is perfect for private dining if this is required and there is also a separate drive-in entrance to this tent complex should groups wish to avoid walking down the winding gravel pathway from the main dining area.
Our family suite is also suited to groups of friends who want to be together. The central deck, plunge pool and lounge are beautiful spaces for socialising and relaxing with loved ones.
Exclusive use of game drive vehicle is included for all guests staying in the Samburu Family Suite.
Show More
Show Less