Geiger's Camp Motswari Private Game Reserve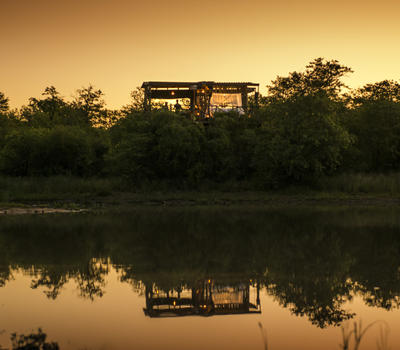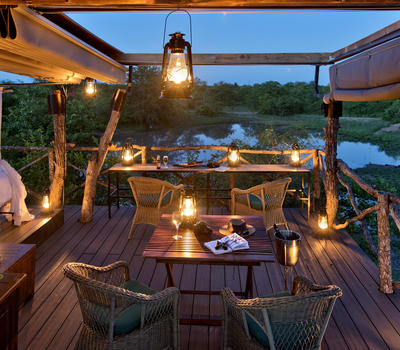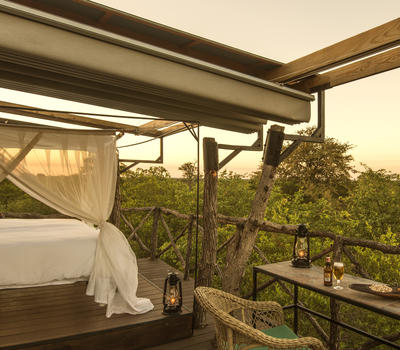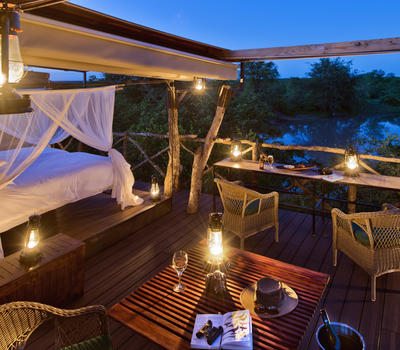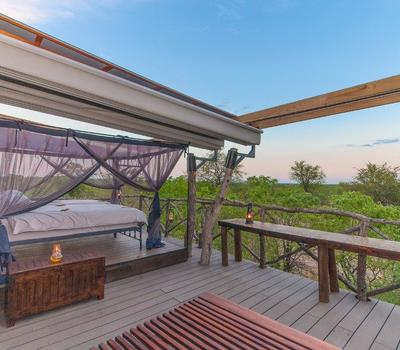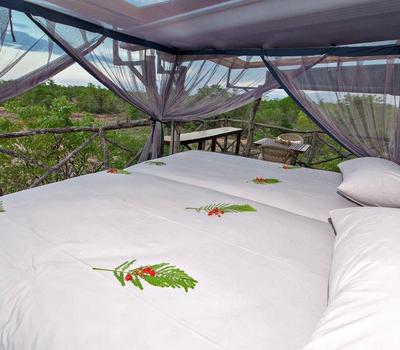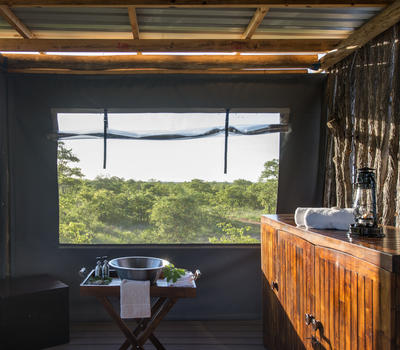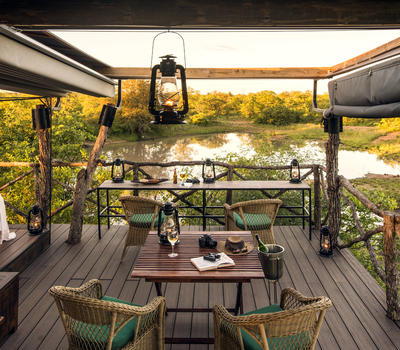 There's no better view of the bush than a birds eye one, and this is exactly what Giraffe's Nest offers. Here, you spend the night in luxurious comfort yet at one with the wilderness, high in an elevation of an expertly crafted treehouse overlooking Xanatsi Dam.
Giraffe's Nest offers all the comfort and indulgence of Geiger's Camp, with sumptuous beds and cosy chairs on the viewing deck, as well as an eco-bathroom, so there's no need to climb down from your platform above the bush. To feel truly seamless with nature, you can leave the front section of the roof open to gaze at the canopy of stars from your bed while listening to the calls of hyena, lion and nightjar. If rain is coming, you simply cover up with the retractable canvas roof.
If Giraffe's Nest is your choice for the night, you'll be escorted to the dam shortly before sunset, with our guide detailing the evening ahead before leaving you alone to enjoy the tranquility and privacy of this inspired addition to the Motswari portfolio until the following morning. Drinks and a delectable dinner are included.
Show More
Show Less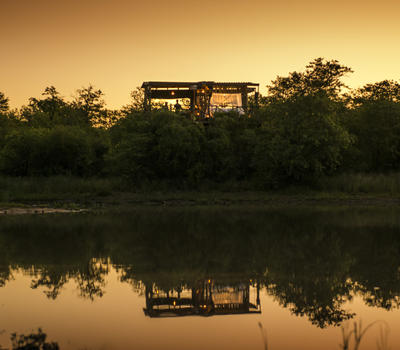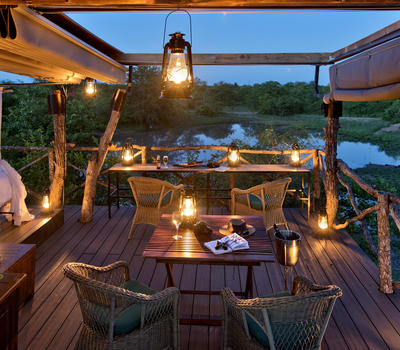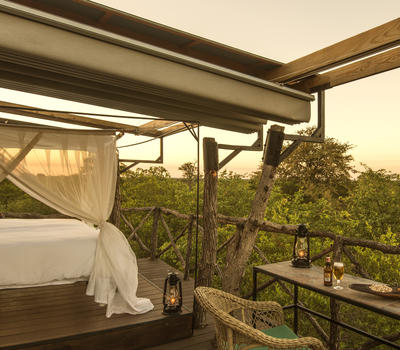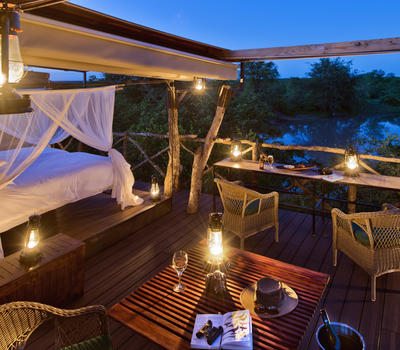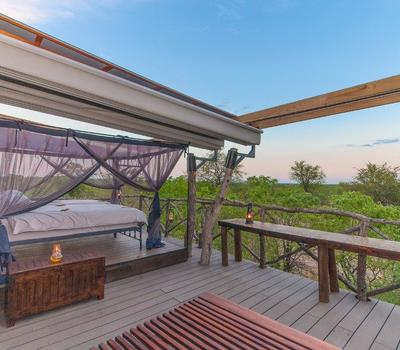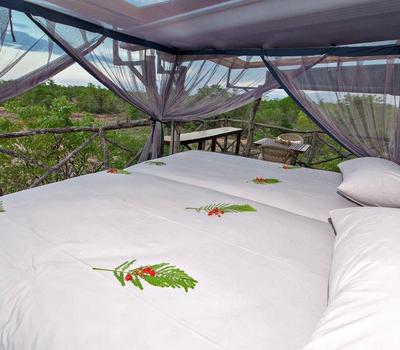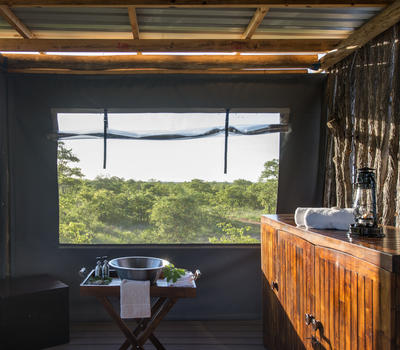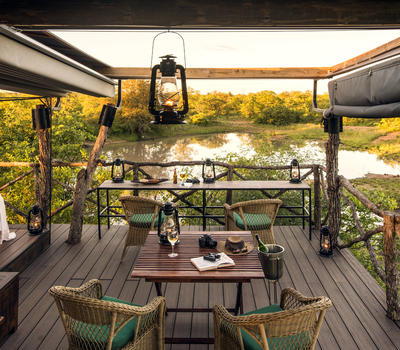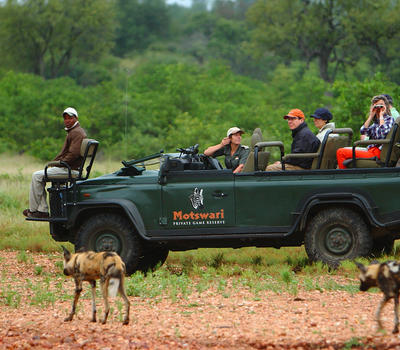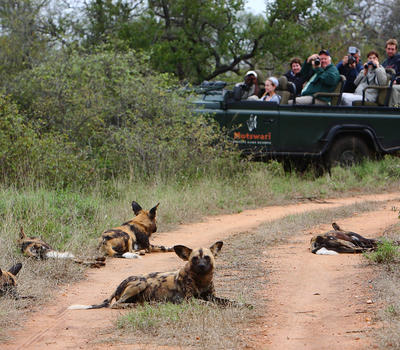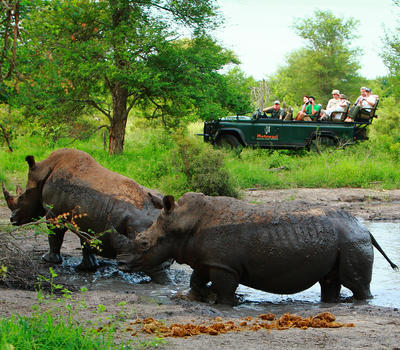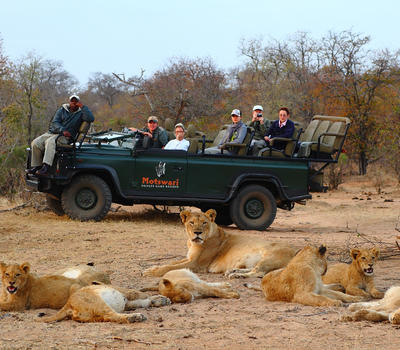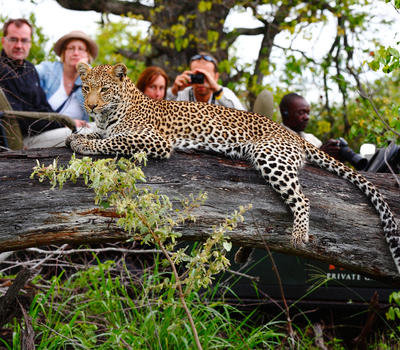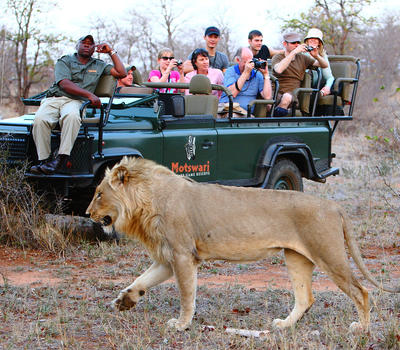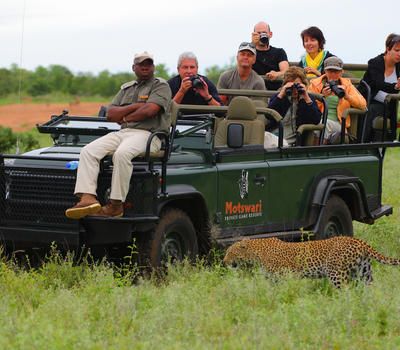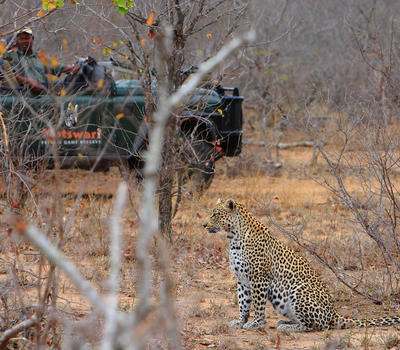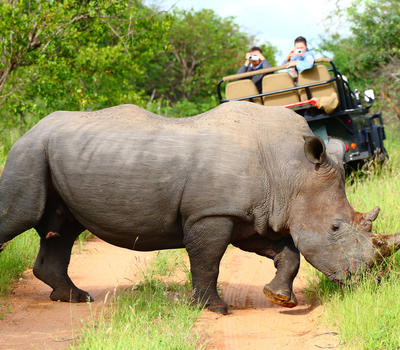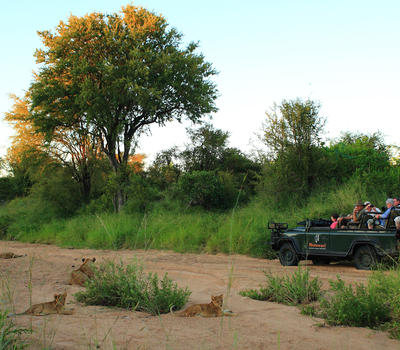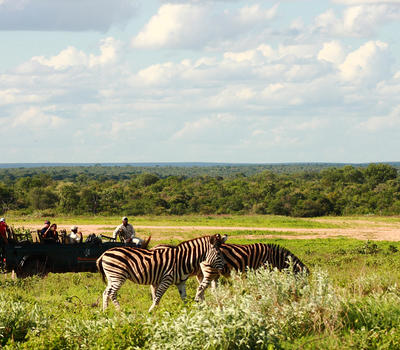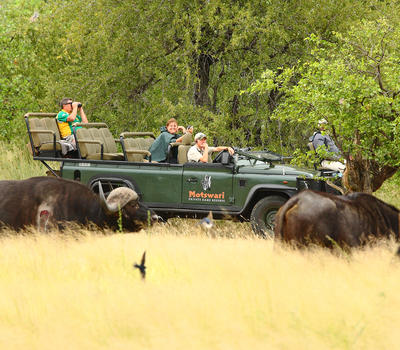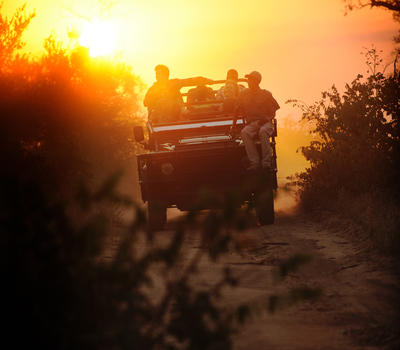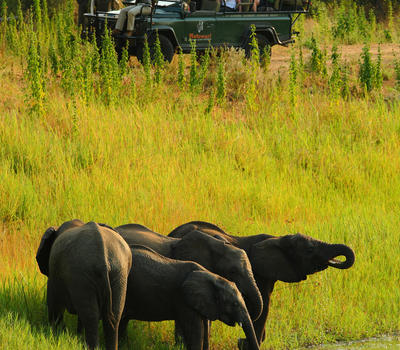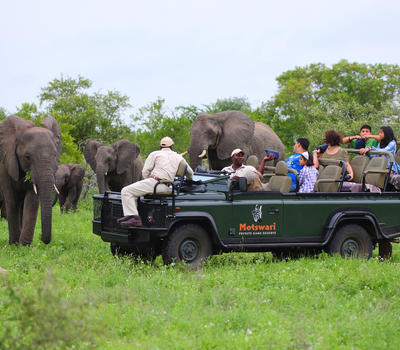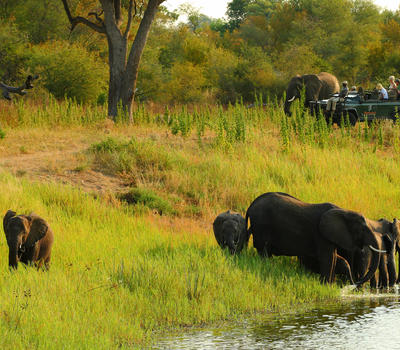 The Big Five (rhino, elephant, lion, leopard and buffalo) are abundant in this part of the Timbavati Nature Reserve, and even if your stay is short, you are sure to encounter all of these amazing animals during your game drives from Geiger's Camp. Not forgetting the other plains game and the smaller creatures that contribute to this elaborate and ancient natural ecosystem … they are just as fascinating. Our guides are residents of the area, so along with their extensive scientific knowledge, they have an intimate and passionate bond with the bushveld and its denizens. Chad Cocking, for one, grew up here as a boy, and after graduating with a degree in environmental management, has returned to the place he loves to be the head field guide.
The best way to experience the bush is to really slow down and closely observe your surroundings over time, so the game drives are three-and-a-half hours long in open Land Rovers, at sunrise and sunset, ensuring that you're treated to the loveliest scenes of nature and wildlife that the Timbavati has to offer. Sunsets in Africa are said to be like nowhere else on earth, so the sunset game drives which ease into the evening, are a must, not least because a vast cast of nocturnal wildlife takes the stage, including hyena, honey-badger, civet, bush babies and owls. Birdwatchers, meanwhile, will find a huge array of winged ones to tick off, as there are over 350 bird species to be spotted year-round.
For an even more intimate interaction
Show More
Show Less