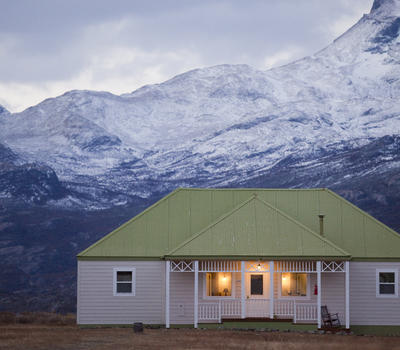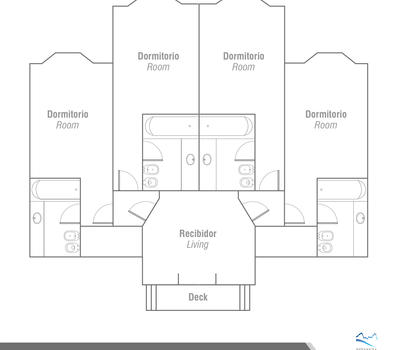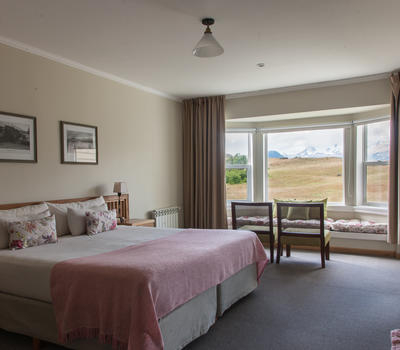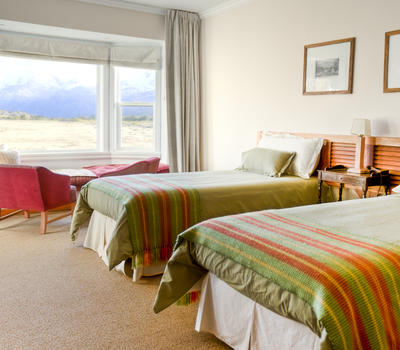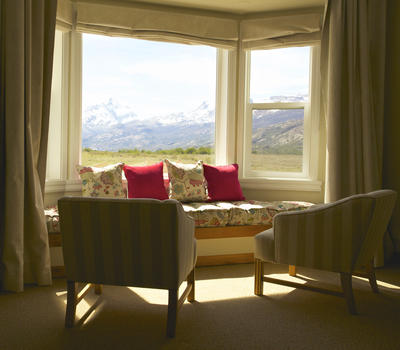 The estancia has a total of 20 rooms distributed in 5 cabins or villas with 4 private rooms. Each one has been assigned a name based on aspects that highlight the environment in which Estancia Cristina is located: Mountain, Steppe, Forest, Fishing and Family. They have a shared living room with wooden floor; a comfortable and relaxed space where you can rest after returning from each activity, during the day or before your departure.
The rooms have a total area of 31.5 m2, private bathroom, closet, bow window, and carpeted floors. They have centralized heating, individually adjustable.
The layout of the rooms allows the possibility of connecting two rooms with each other, preserving their privacy and space.
Show More
Show Less