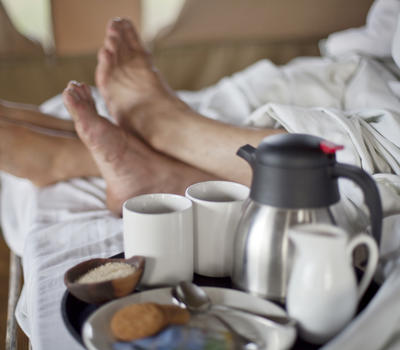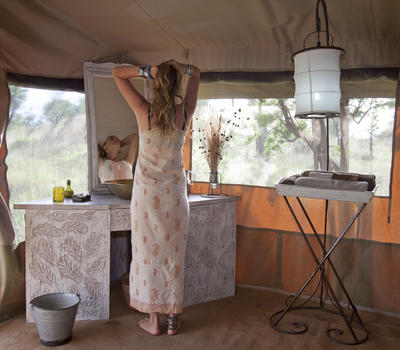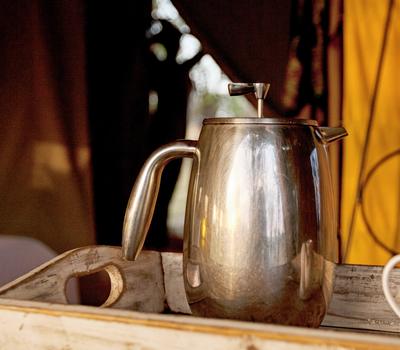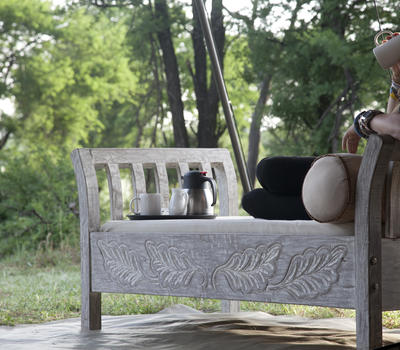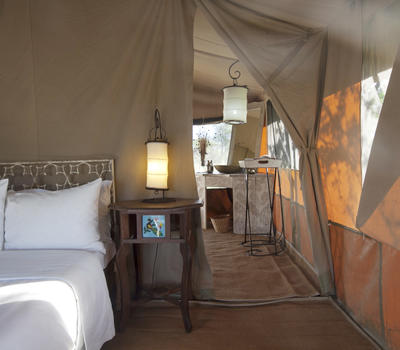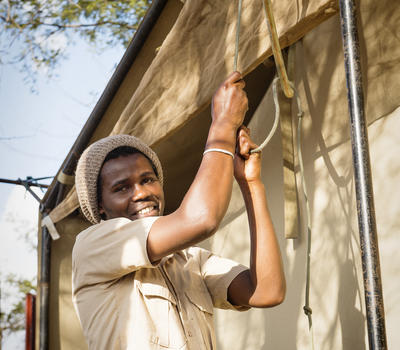 Six large en-suite tents, decorated in classic safari style with large beds and opulent rugs. Swathes of cotton soften the luxuriant bedroom furniture whilst the bathroom houses flush toilets, safari showers and vases of wild flowers conjure up idyllic East Africa.
The custom made tents have two skins with shade cloth softening the heat of the noonday sun. All tents are positioned to take advantage of the camps immense views north over the Lamai Wedge.
The bathrooms offer organic toiletries made in Kenya by Cinnabar Green and each tent has its own dedicated 240-volt power outlets so that you can charge your batteries and devices at any time of day.
Show More
Show Less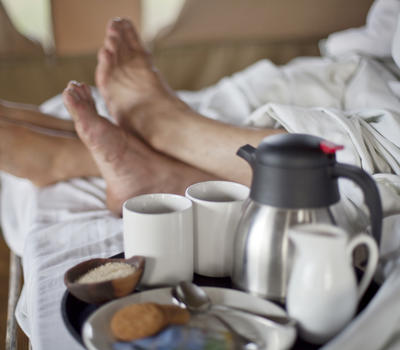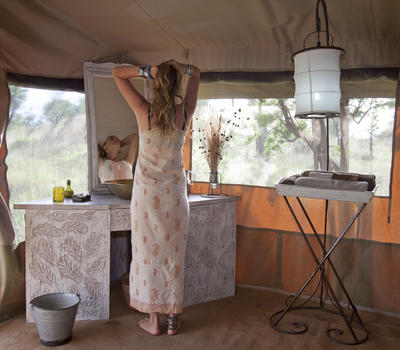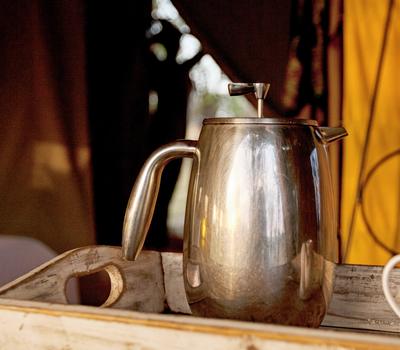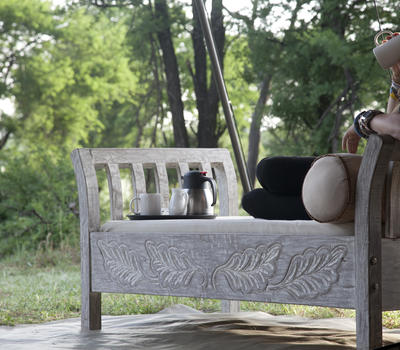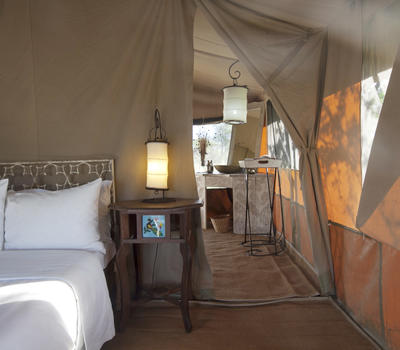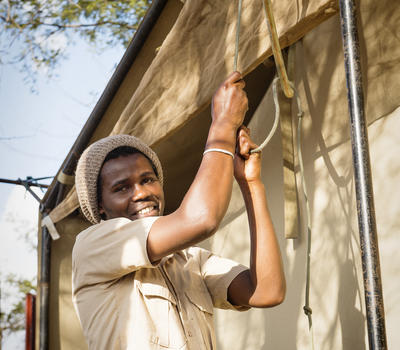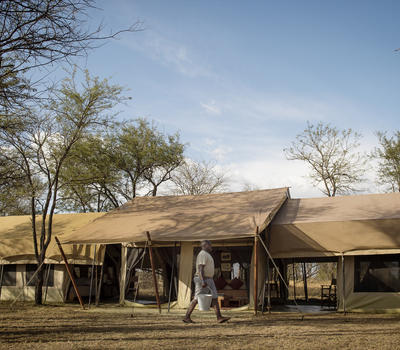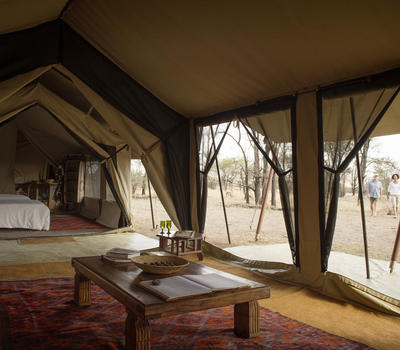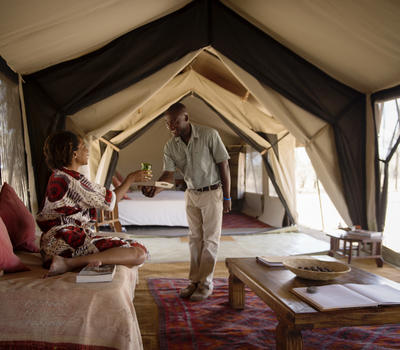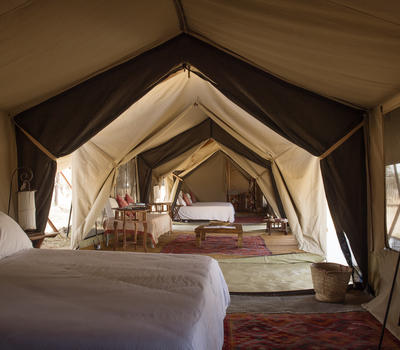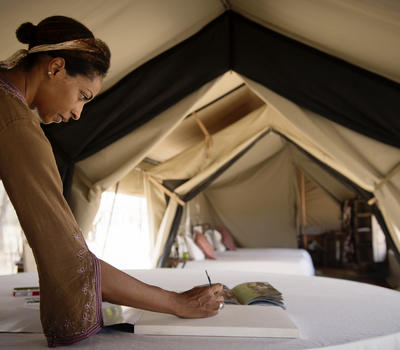 A suite comprises two separate tents joined by a communal living space – and we've found that families especially value this balance of proximity and privacy. With parents in one half and kids in the other, each has their own en suite bathroom – and if needs be, a third child can sleep in the living room.
By day, the living room is ideal for lounging and reading, lazy snoozing, playing board games or sorting through the day's photos… In short, anything that entails spreading out and relaxing in a comfortable space.
While couples travelling together might find the arrangement a little too cosy, single friends on safari can enjoy the luxury of having their own space, but being close enough together not to fear those night noises that always seem louder when alone…
Show More
Show Less