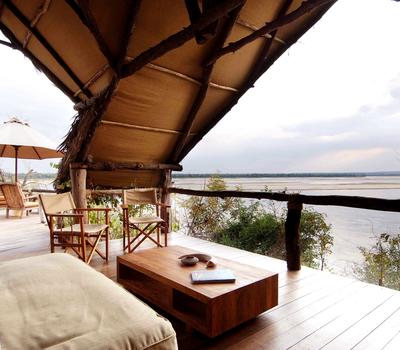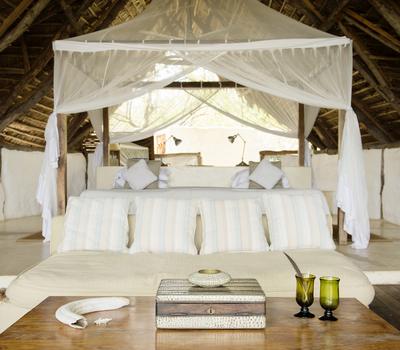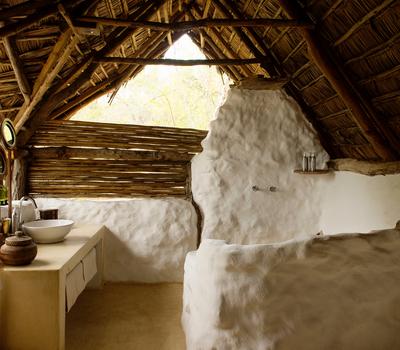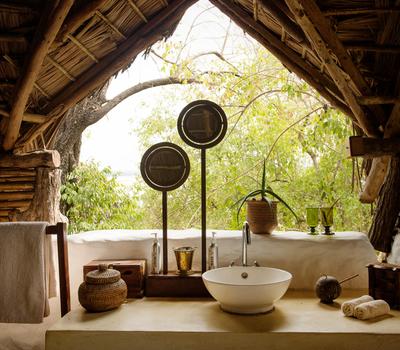 Sand Rivers has five rooms that perch on the edge of the Rufiji River, all open-fronted and en-suite. The rooms are built of stone, wood and thatch. The open nature of the rooms means that you can really feel part of nature, hear, see and smell it. You might get the odd visitor...a squirrel or a monkey or the odd insect. There are spacious, canopied mosquito nets over the beds.
The en-suite bathrooms have hot and cold running water and flush toilets.
Show More
Show Less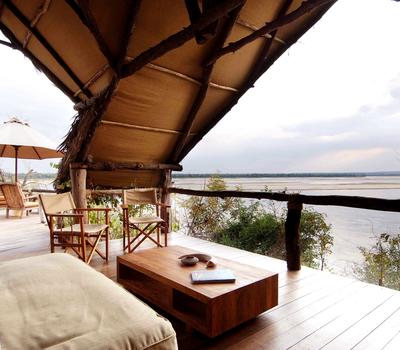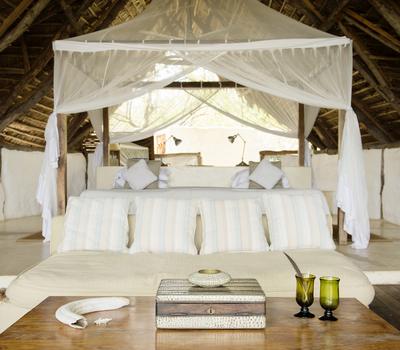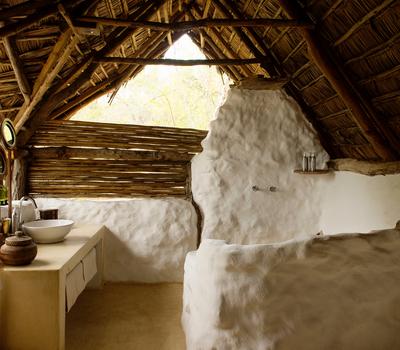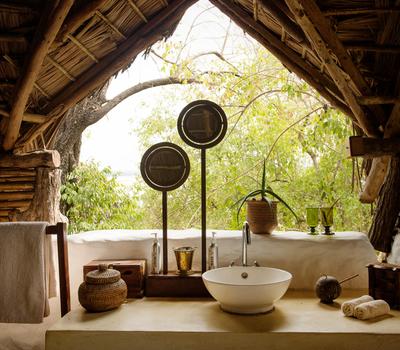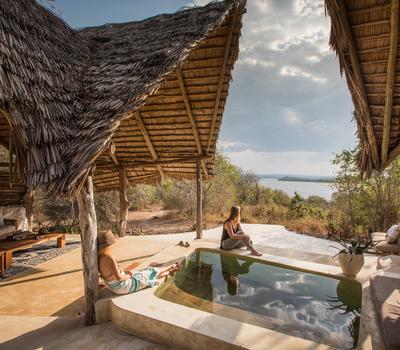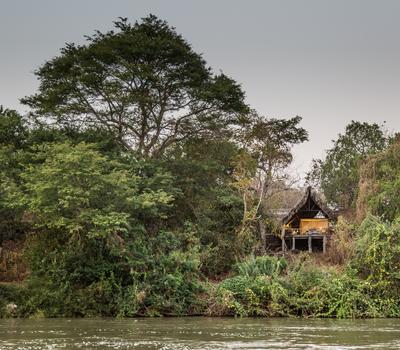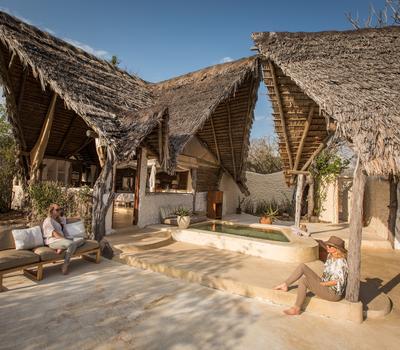 Sand Rivers has three great big suites that are set up on the hillside, but still with views towards the Rufiji River. The rooms have an extra sitting area, private plunge pool and all the romance of the bush, with the comfort of a luxury lodge. The rooms are all open-fronted but with canopied mosquito nets over the beds.
Show More
Show Less