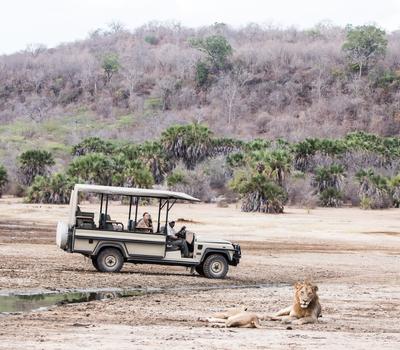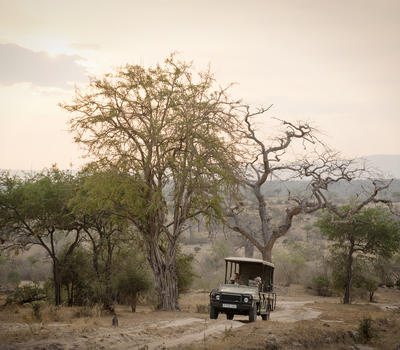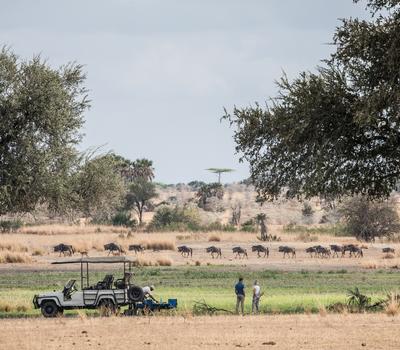 At Sand Rivers our open-sided 4x4 vehicles are a great way of seeing things and for covering a bit of distance when that's what's needed. And of course there are times when they give you the best views, access and photographic opportunities to the wildlife that calls the Selous home. We do either two drives a day, in the early morning and then the early afternoon, with a wonderful siesta and lunch in camp between. In the times of year when it's not too hot we also venture out for full day game drives with a packed picnic lunch.
Show More
Show Less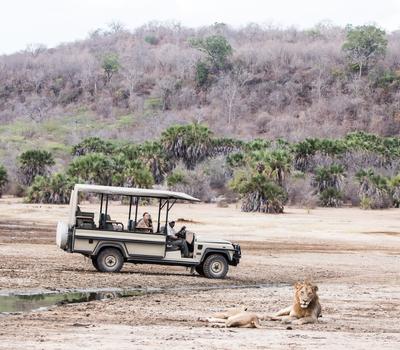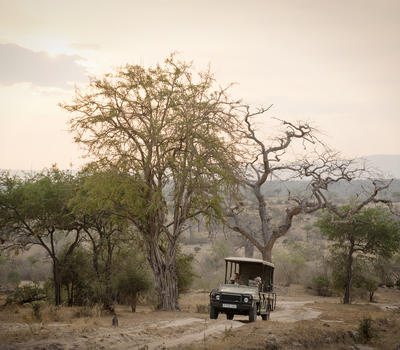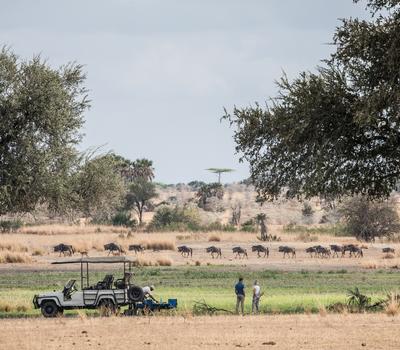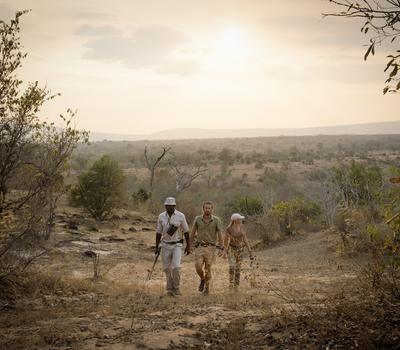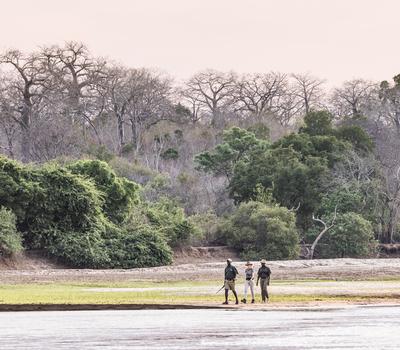 We like to retain spontaneity wherever we can. Often the best way to see things, to avoid scattering animals from the lakeshore, or spooking a herd of elephant as they feed their way through a stretch of lush grassland, is to hop down and quietly work our way into a good position on foot. Walking in the bush takes safari down to a slower pace, and is a chance to learn, touch and feel Africa, to get a glimpse at the incredible flora and little critters that call it home.
Show More
Show Less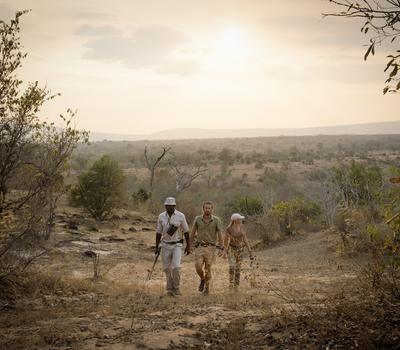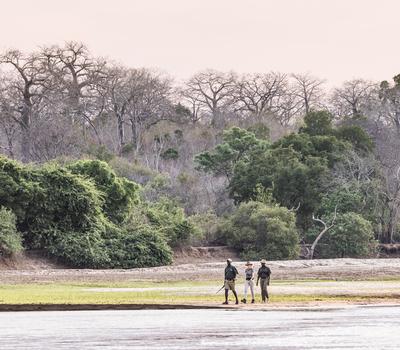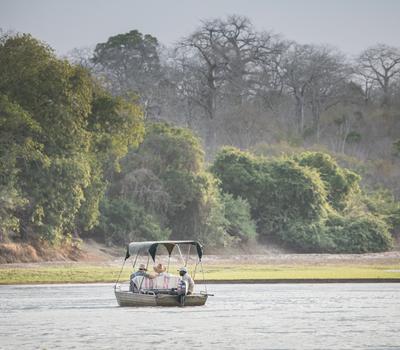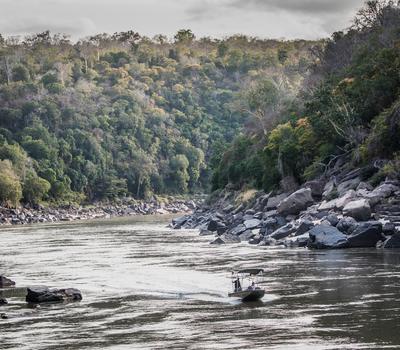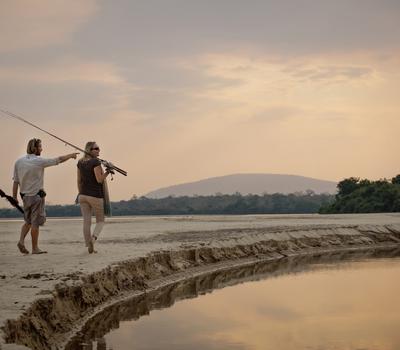 Being on the river - never mind the game - is a fantastic contrast to time spent in a vehicle. Drifting silently down stream, gently spiraling in the current, watching the river banks unfold is hard to beat. But here again we like to take time to stop. Creep carefully through paths in the thick riverine bush and you'll emerge - unseen - in magical secluded flood plains. More often than not there are treats in store; vast flocks of great white pelicans fishing in dwindling pools, wallowing families of elephant socialising, prides of lion sleeping off a meal.
Show More
Show Less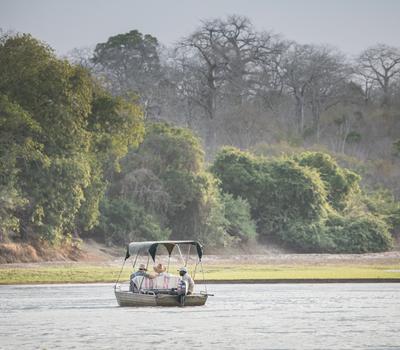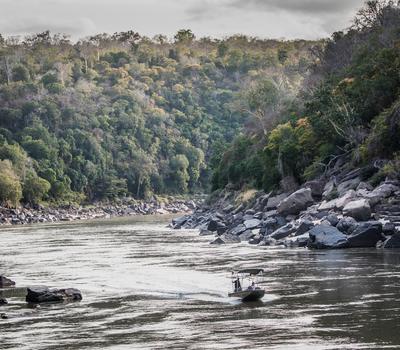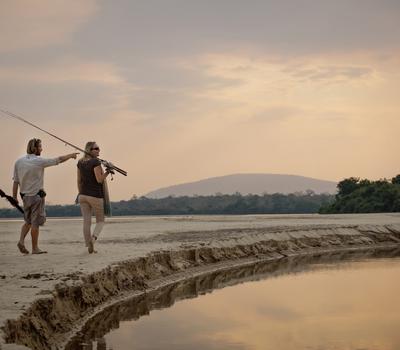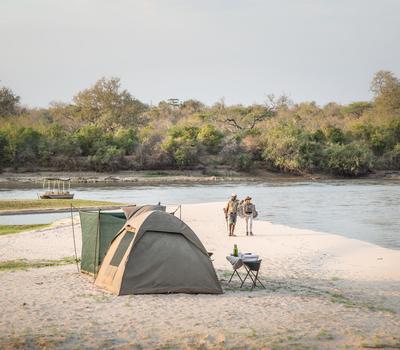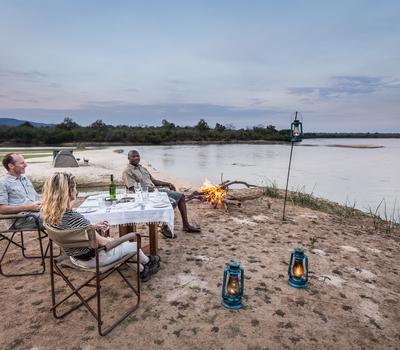 Flycamping is a wonderful surpise, best left unexplained. If you ask us it's simple, you have to try it. This is a peculiarly East African passion and the way things were done in the old days; with the minimum of fuss, but not scrimping on any of the comforts. As is so often the way, when you limit the frills, it allows you to really see what's special and what's going on around you.
Watching elephant as they pass by your camp in the moonlight, silent feet in the warm sand, or simply gazing through the mosquito net roof of your tent from the comfort of your bedroll. We've been doing this now for close to 20 years. People's reactions vary, some find it quite emotional, others feel a child-like sense of freedom and release (one man ran round in small circles crying like a 5 year old) and of course quite a few admit to feeling a little scared. But it's simply no exaggeration to say that in all those years, virtually nobody regrets trying this most special of experiences.
Show More
Show Less