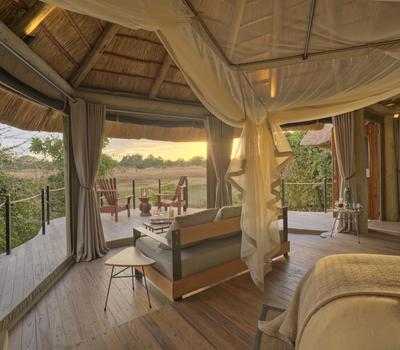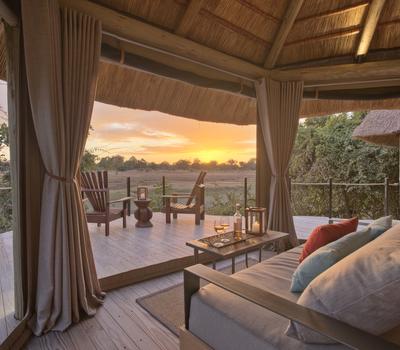 With incredible game viewing literally on our doorstep, all our luxury suites have been designed to maximise the views.
Our 8 luxury suites have canvas walls and a thatch roof. During the day, the netting at the front of the tent can be tied back to access a shaded private deck directly from the bedroom. Bathrooms are off to the side to provide more privacy, whilst ensuring an unobstructed view out.
Evening breeze cooling units have been installed for maximum comfort in the hotter months. These units along with the rest of the camp are solar-powered.
Show More
Show Less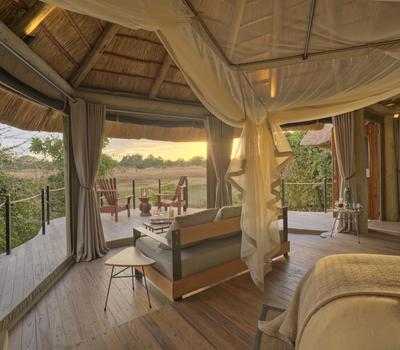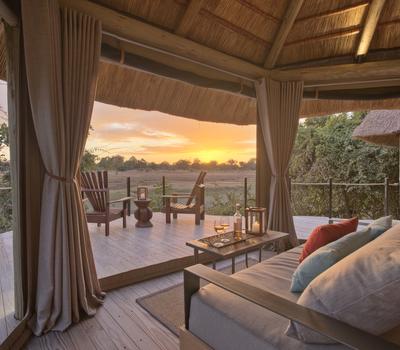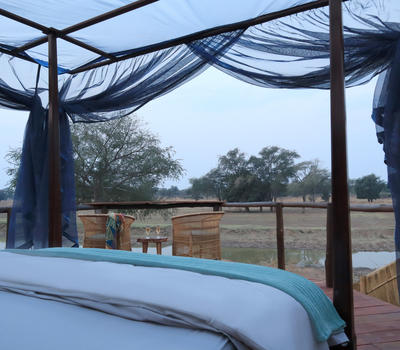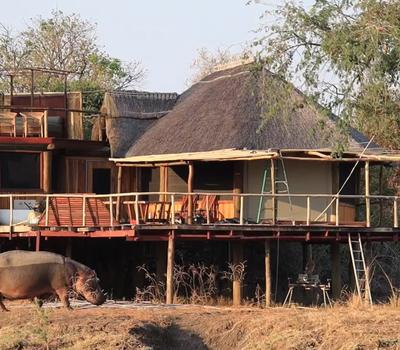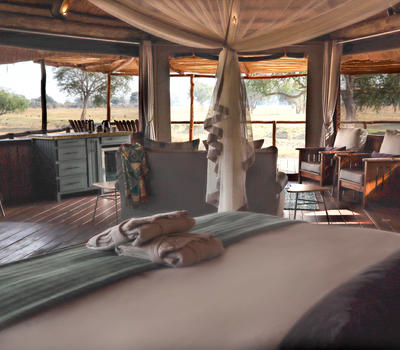 Our two private deluxe suites maximise the prime locations at the end of the camp.They are similar in design to the luxury suites but are larger and have secluded outdoor bathtubs.
The Deluxe Suite can be either twin or double and an extra bed can be added to accommodate a young child.
The honeymoon deluxe suite. It has one king-size bed and a large wrap-around deck with 180 degree views of the plain. It is the furthest suite from the main area of the camp and its seclusion makes it perfect for honeymoon couples. Our honeymoon suite in 2021 will become our most expensive suite as we added a beautiful "galaxy" sleep-out deck. This rate will also include a 1-night special picnic dinner with champagne at the suite.
Show More
Show Less