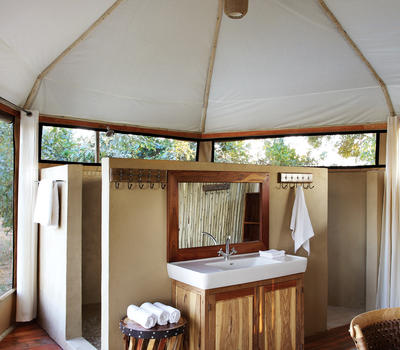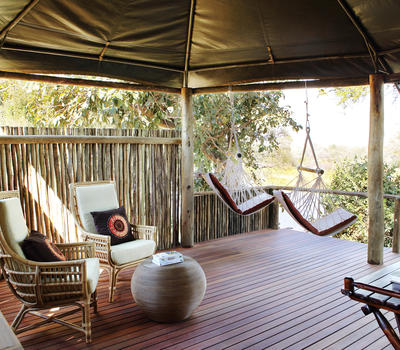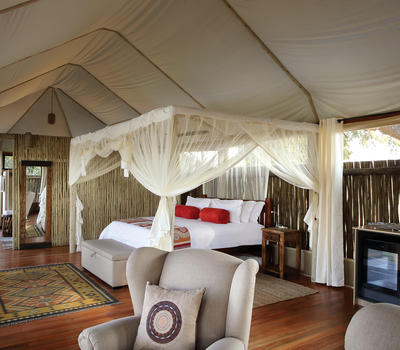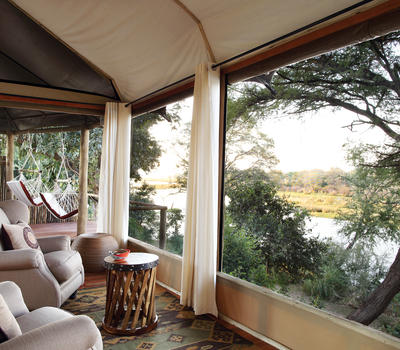 Accommodation consists of 4 traditional safari tents, approximately 500 sq ft in size, positioned on a raised wooden deck. The tents are generously spaced allowing the game to wander around the camp freely.
There is a family unit where two standard tents are connected, allowing for a two-bedroom, two-bathroom, family tent perfect for groups with young children.

Each of the luxury tents boasts:
• indoor bathroom;
• a spacious sitting area;
• two teak double beds or placed within one well-designed mosquito net;
• a private deck;
• a wood deck with a stunning view of the Ngwenya channel;
• 24 hour battery power.
Show More
Show Less