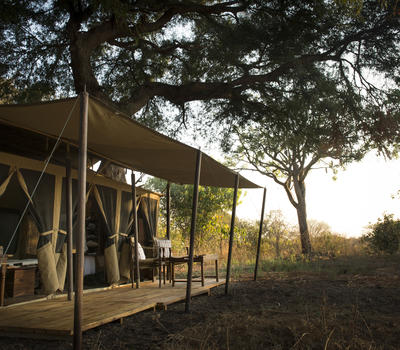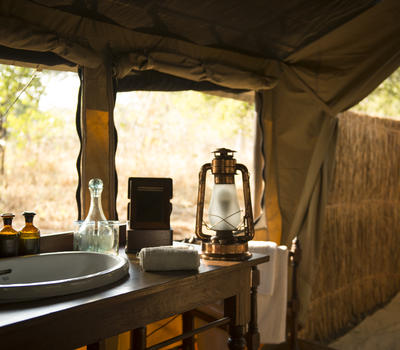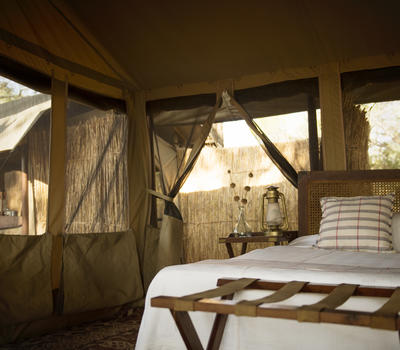 Chada Katavi Safari Tents
Large, airy en-suite tents with a big verandah, twin or double beds with fresh linen and a pioneering style. There's a place to hang clothes, a bureau, chairs on the verandah on which to sit and enjoy the sounds and sights of the bush. Bathrooms are en-suite, and open to the canopy. Safari-style bucket showers lend a sense of adventure and help us keep our environmental footprint small in this area of scarce water. There's also an eco-flush toilet which is both convenient and uses 90% less water than a conventional toilet.
The tents are scattered among a grove of tall tamarind trees, which in turn attract monkeys, elephants and other wildlife. It's not uncommon to watch a herd of impala wonder by while you're enjoying a cup of tea on your verandah, or have an elephant walk past while you have a siesta.
Show More
Show Less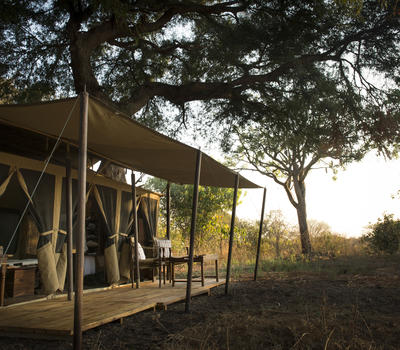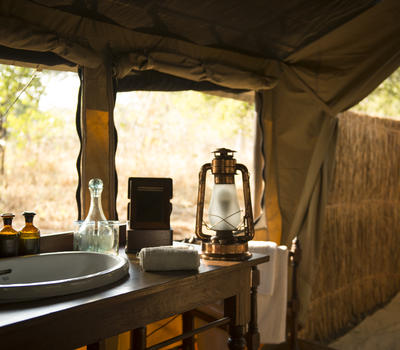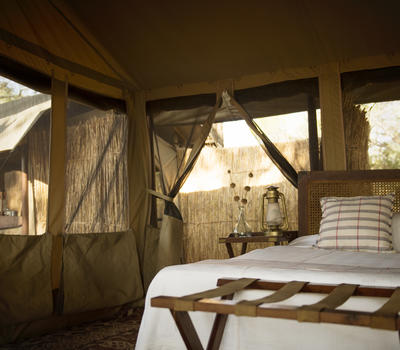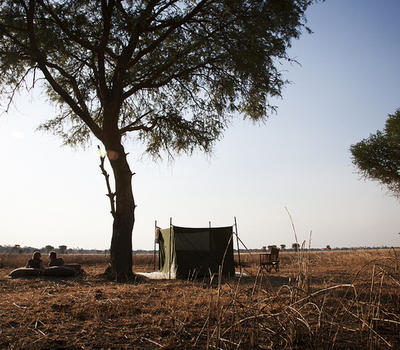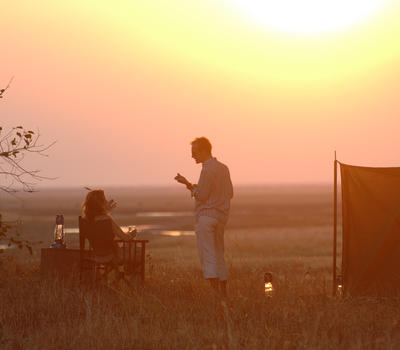 Venture out for a night under the starry sky. Flycamping is a way of shedding amenities without being uncomfortable, and getting as close to nature as possible. The camp is set up by a small team, while you enjoy a guided bushwalk, arriving in time for sunset and a cold gin and tonic by the fire.
Tents are made of heavy duty netting, encasing a deep bedroll, made up with fresh sheets, cosy blankets and soft pillows, so quite comfy.
There's a safari style bucket shower and a short-drop toilet which is located a modest distance away. The camp is lit by paraffin lamps and there are torches and a scout who keeps any curious creatures at a distance.
You'll eat well. A three course dinner and good breakfast is standard (unless you're planning to walk back to camp in time for breakfast).
One night is the norm, and it's essential to pre-book if your interested in fly camping.
Show More
Show Less