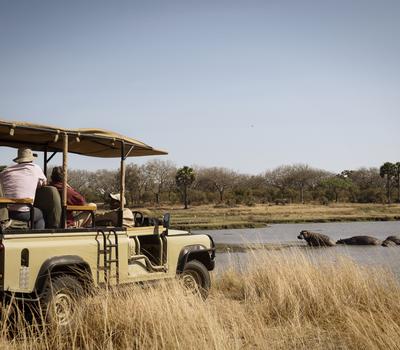 Game drives in open 4WD vehicles
Set out to explore Katavi with Nomad Tanzania's expert guides. Game drives typically run in the early morning from dawn until late morning, and in the afternoon from 3:30pm to sunset. Full day game drives are also available but preferably as part of a privately guided safari as most activities are on a shared basis. Private guide and vehicle available if pre-booked and there is a supplement to be paid. Night drives are also possible from Chada Katavi and must be pre-booked.
Show More
Show Less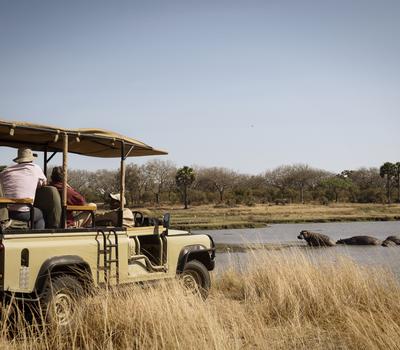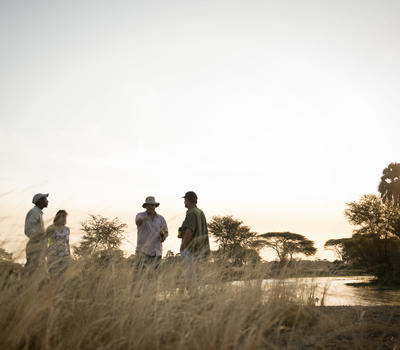 There's walking and then there's real walking; bush walking in a good pair of boots where you want to keep going on and on. Katavi makes you feel like this, it might be something to do with the endless plains around you and vast open skies. Not to mention what you might see whilst you're out there.
With your guide, and an armed scout, along for the ride, you could find yourself watching elephants from up close marveling at how, despite their size, they can move so quietly; or be meandering along the river line seeing all the different birds around the pools, and crocs and hippos who are a big feature of Katavi life. Animals who would often take flight at the sound of a vehicle, won't even know you're there and that's what makes walking out here such an incredible experience.
Show More
Show Less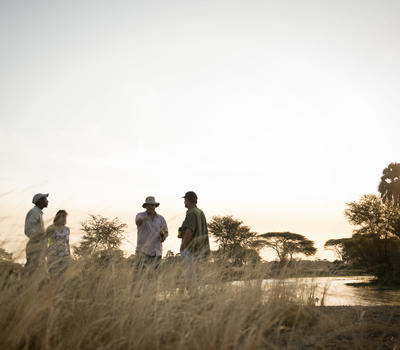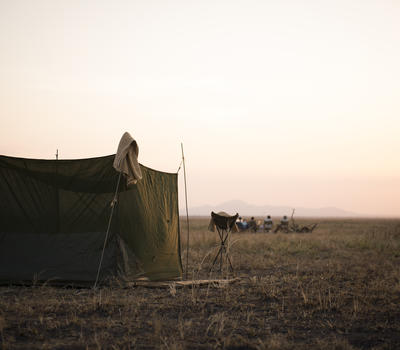 Walk out from camp to your flycamp where you will spend a night out under the stars. You'll sleep in a mosquito netted tent, small but with enough room for a bedroll kitted out with soft mattress, sheets and a feather pillow. Nomad don't scrimp on the dining either; you'll sit down to a three-course candlelit meal and a glass of chilled wine. But, these are only the peripheral things, the backdrop to the main event. The whole point about flycamping is being out there at night, lying on your back looking up at the night sky through the roof of your netted tent; listening to the animal sounds, so different from those you hear during the day. Under the careful guard of your guide and armed ranger you can drift off to the bush lullaby and just take it all in.
Without sounding too dramatic, it is hard to imagine your life not being changed in even the smallest of ways after something like this.
Show More
Show Less