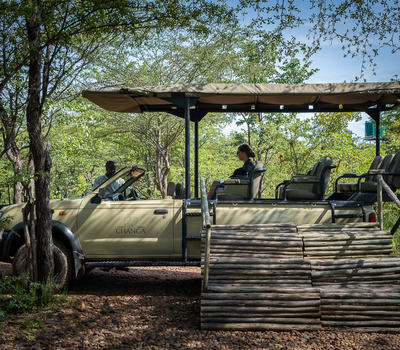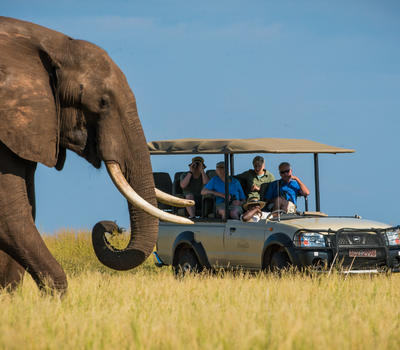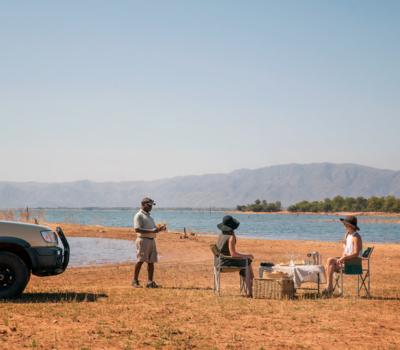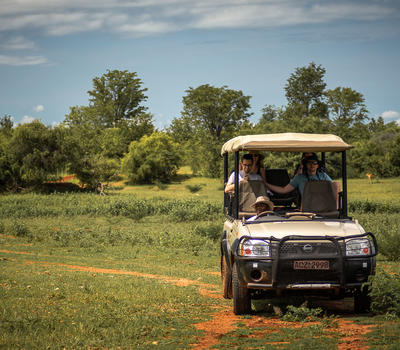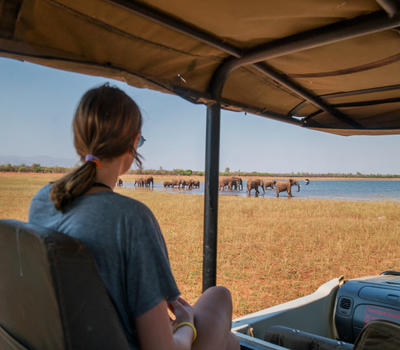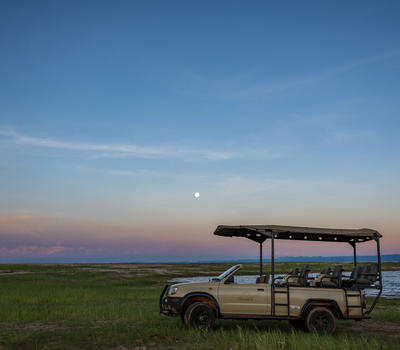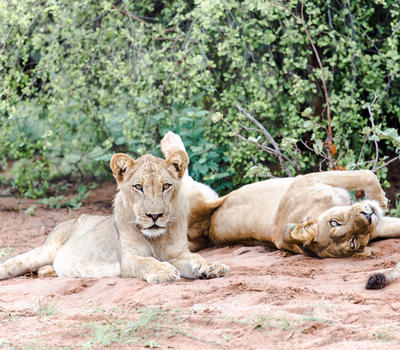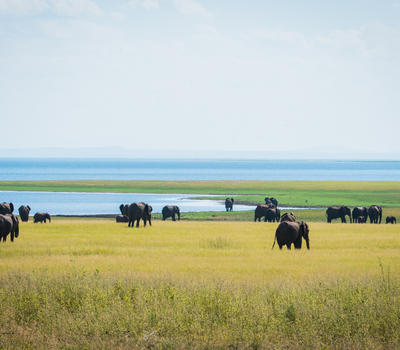 A leisurely drive in an open safari vehicle is a perfect way to discover the area, and provides an opportunity to see a wider variety of game and scenery as you cover much more ground than on a game walk. Accompanied by your guide, a game drive is a lovely way to spend the morning.
Show More
Show Less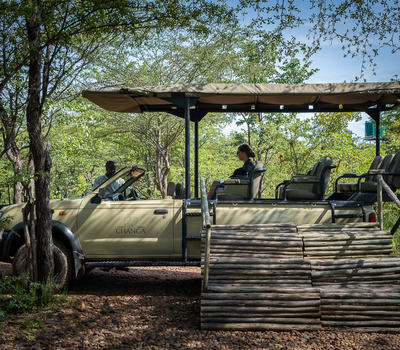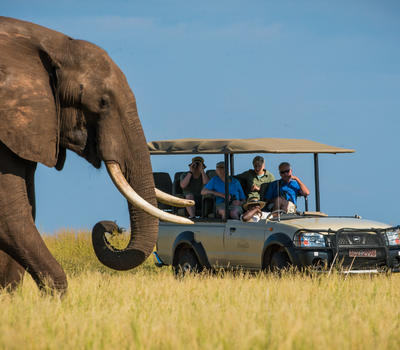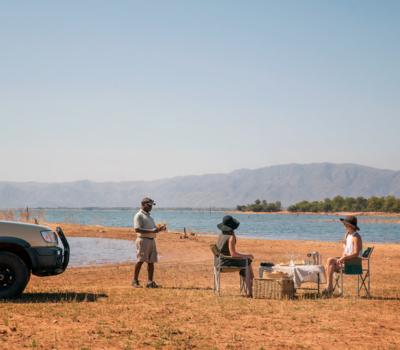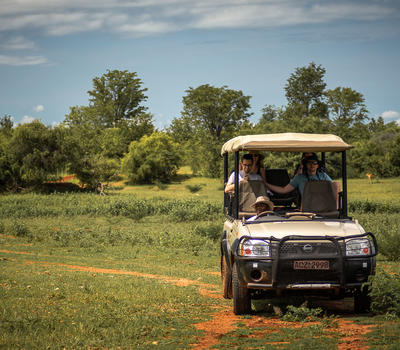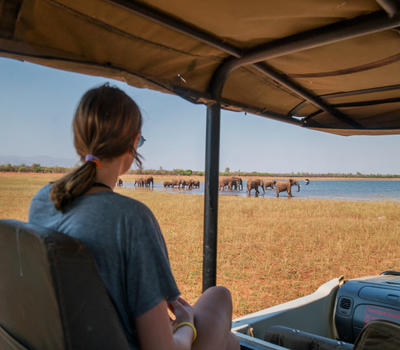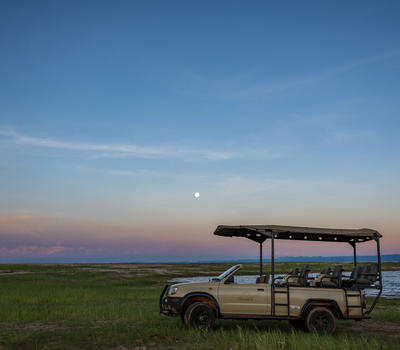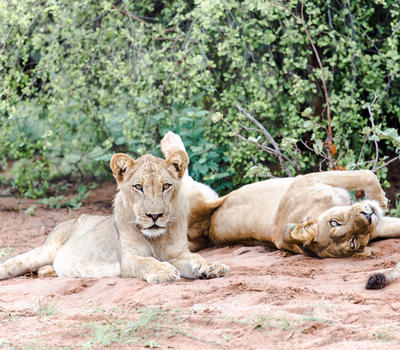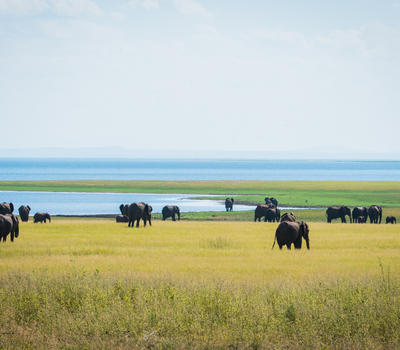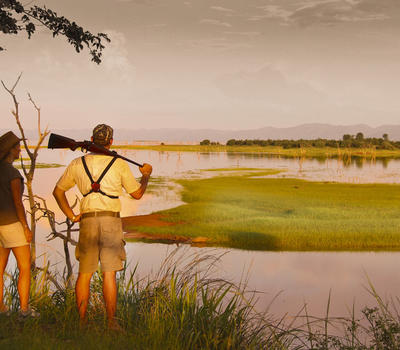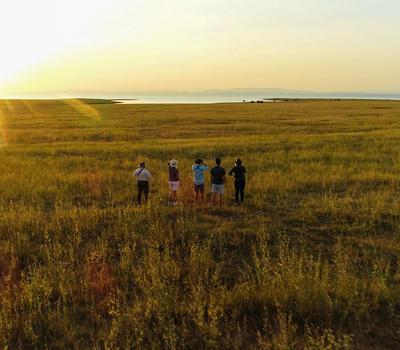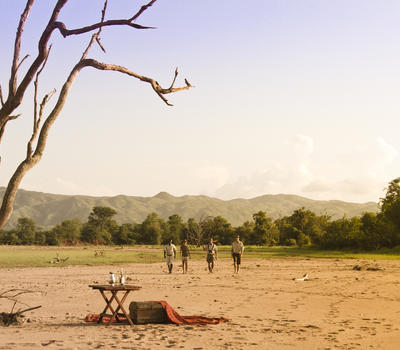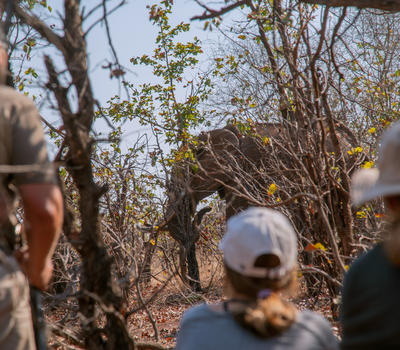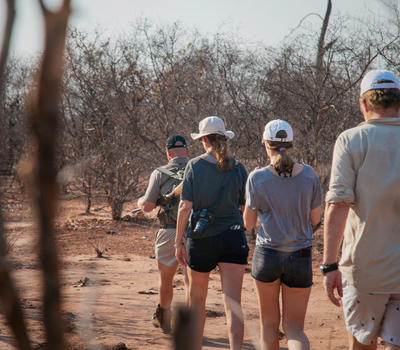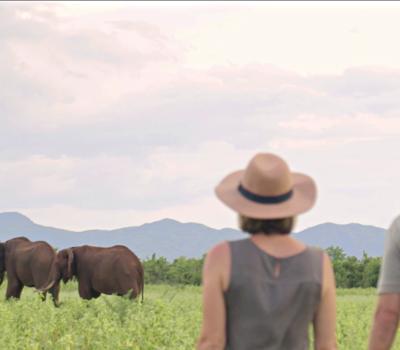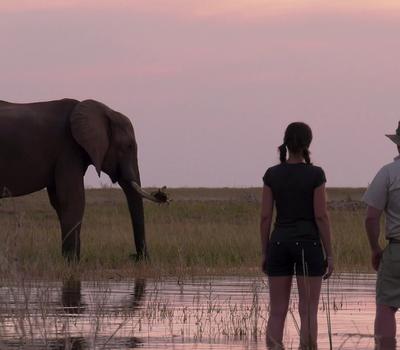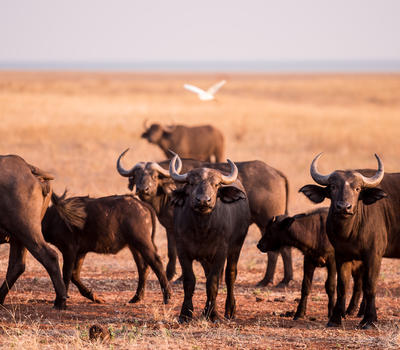 Arguably the best way to experience and feel in touch with the African bush. Our professional guides have a thorough knowledge of the area and, accompanied by them, you can experience Matusadona 'at its best'. Walks are conducted in the early mornings and late afternoons for your comfort.
Show More
Show Less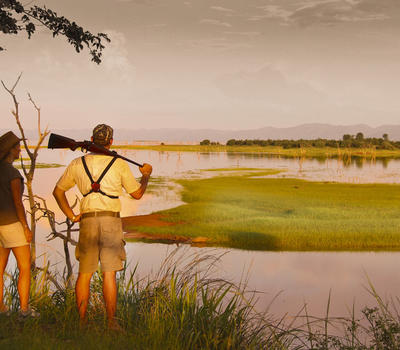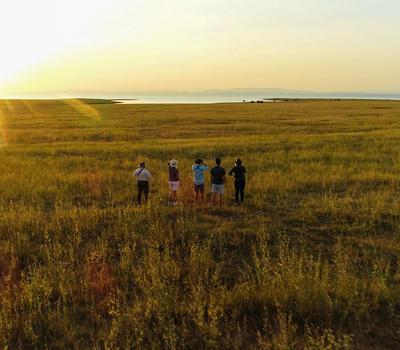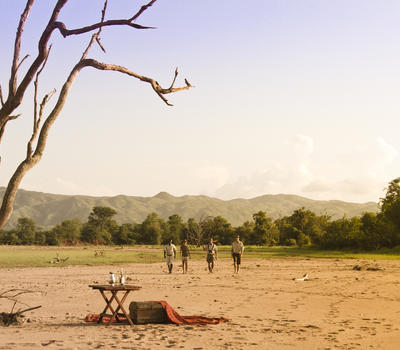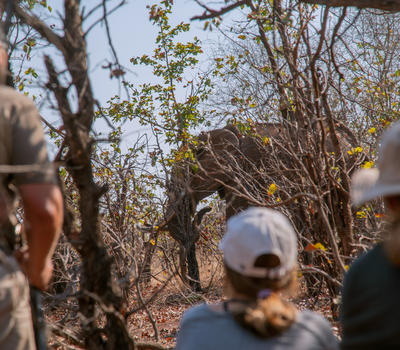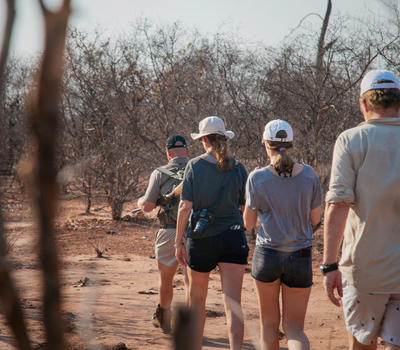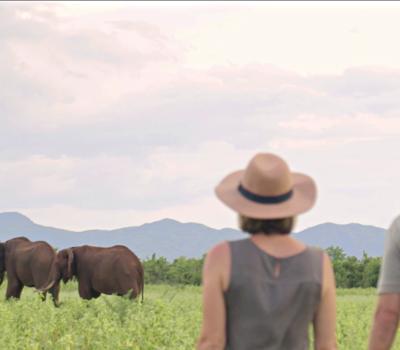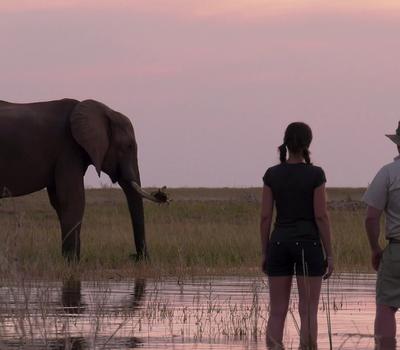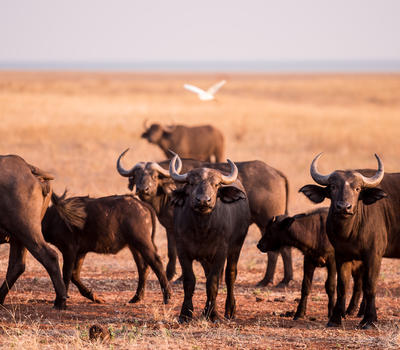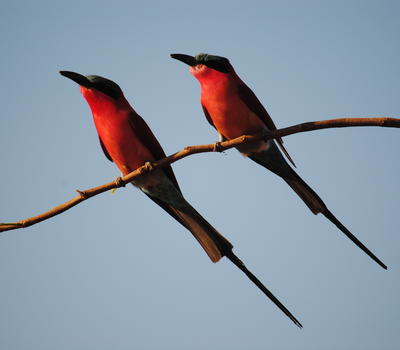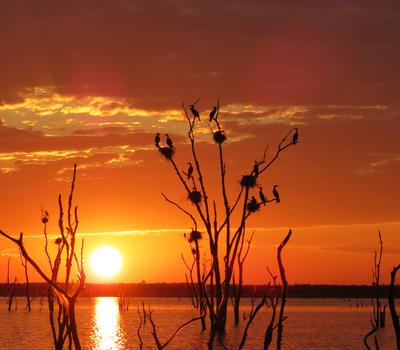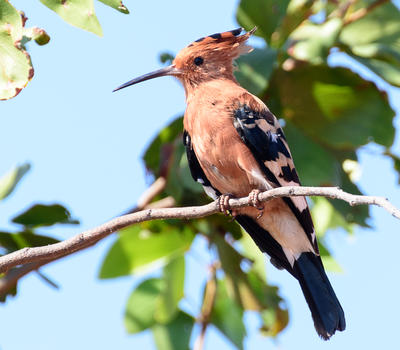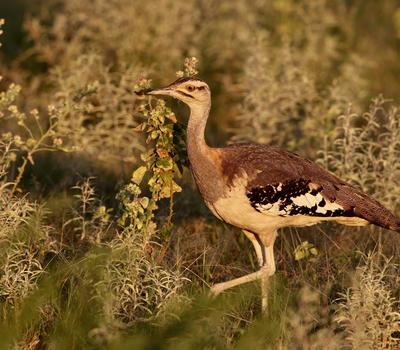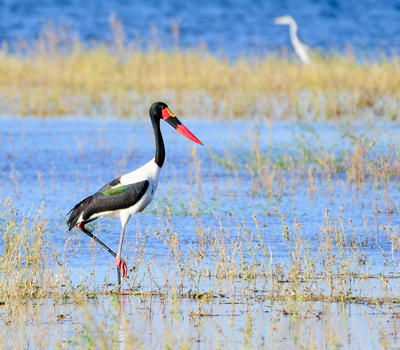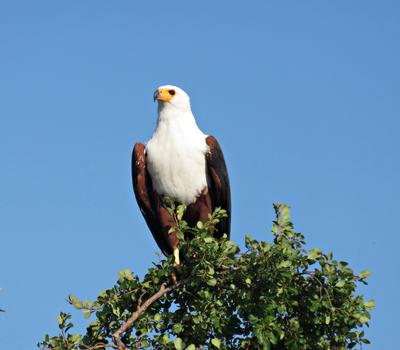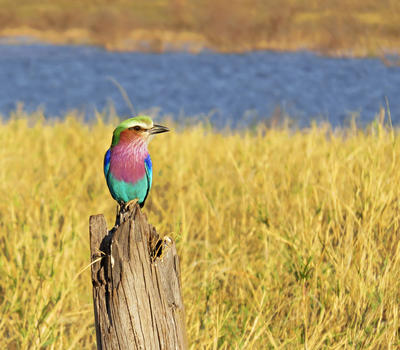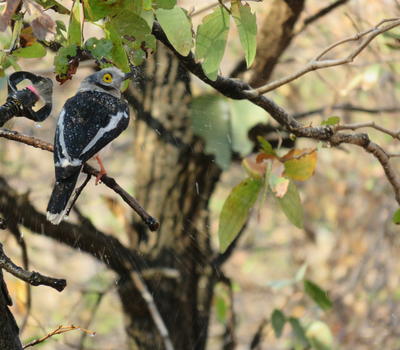 Climb on board our pontoon boat and, together with our guide, you can explore the multitude of bays and river inlets where the birdlife is prolific and elephants and antelope abound.
Show More
Show Less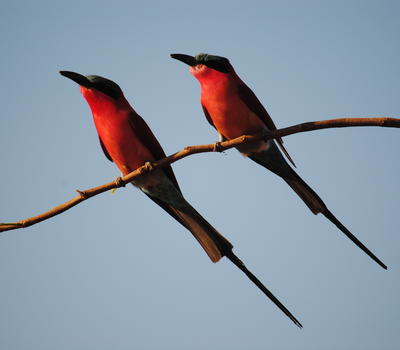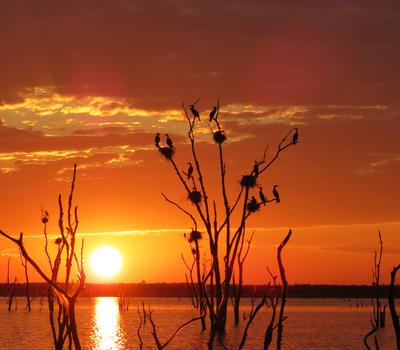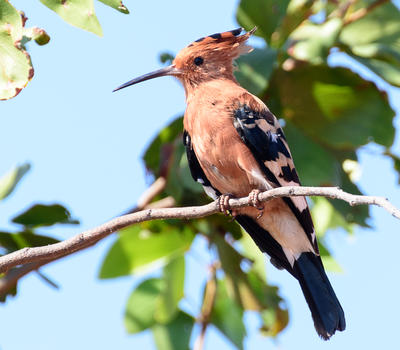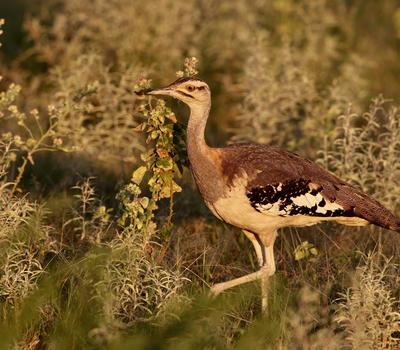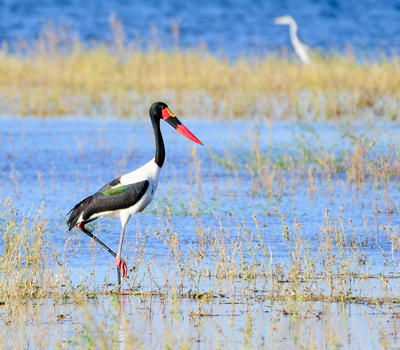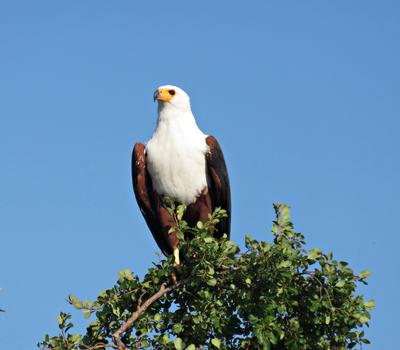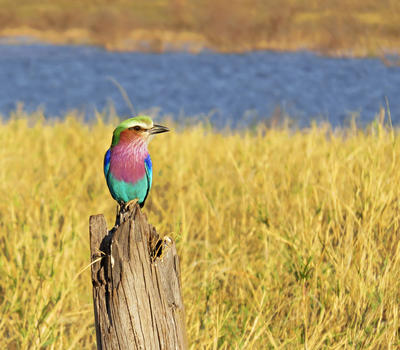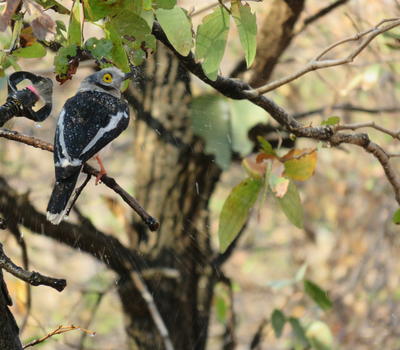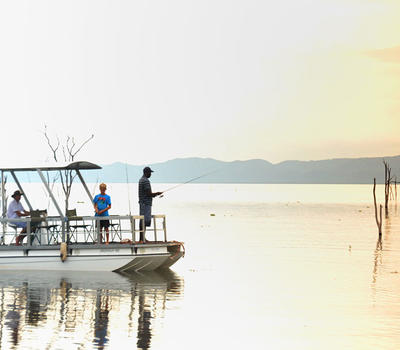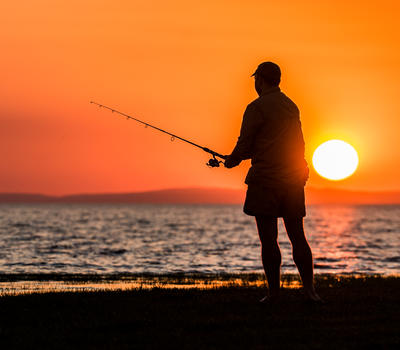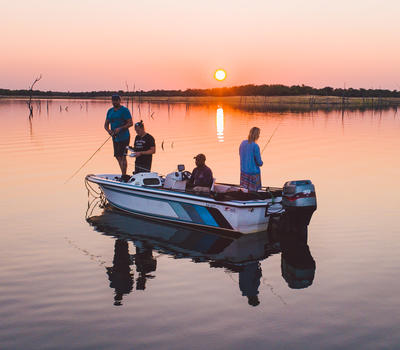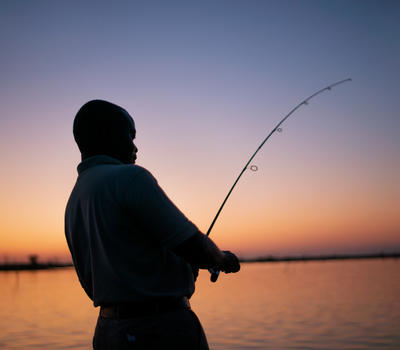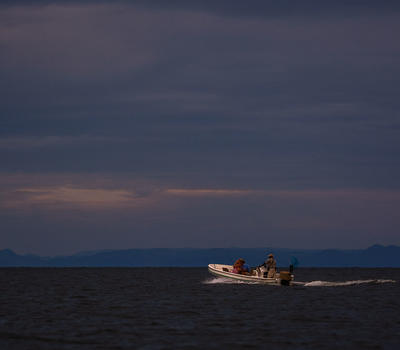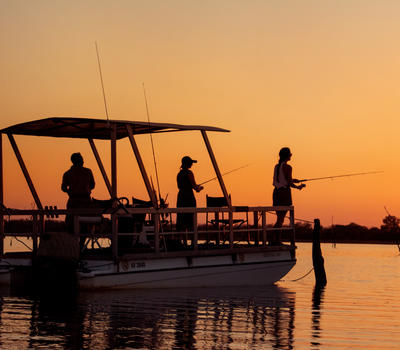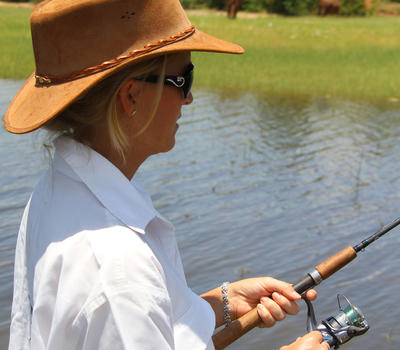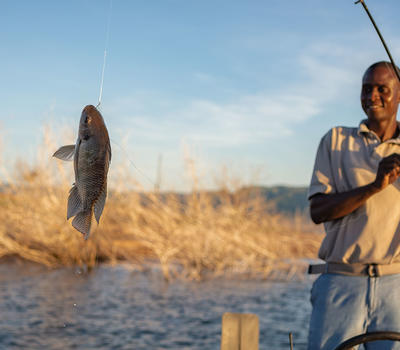 Kariba is a fisherman's paradise! Why not try your hand at fighting the renowned Tiger Fish for which people from all over the world return time and time again to catch. Alternatively bream fishing is always a pleasure and one's daily catch can be returned to you 'a la' snacks.
Show More
Show Less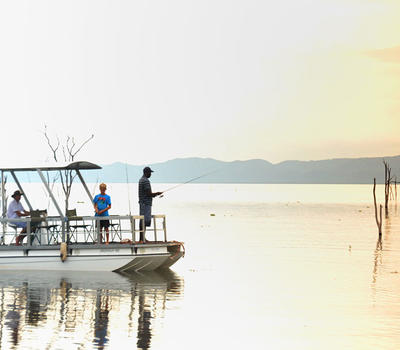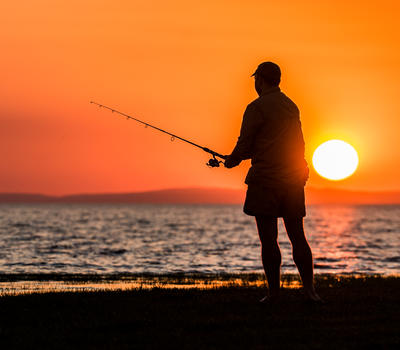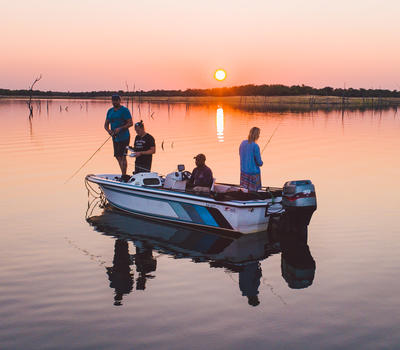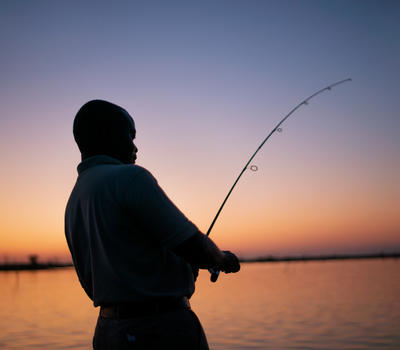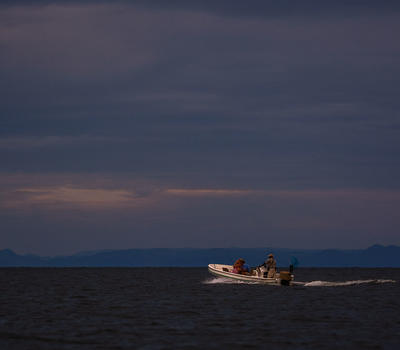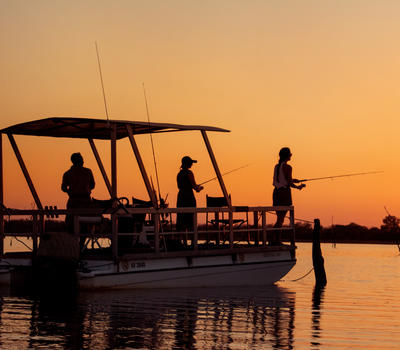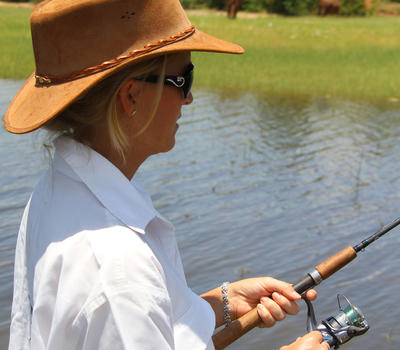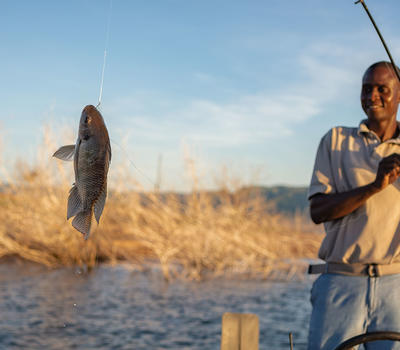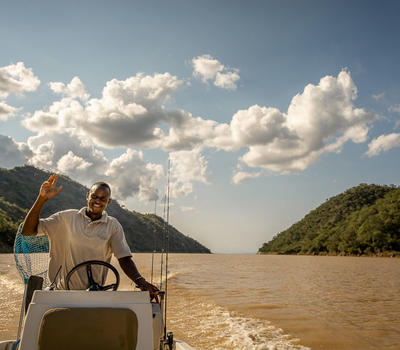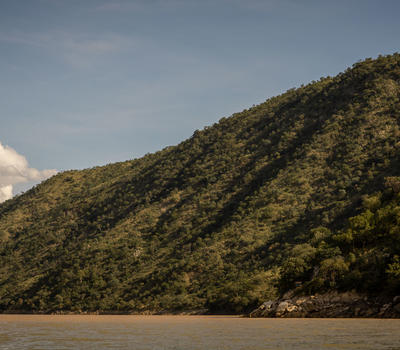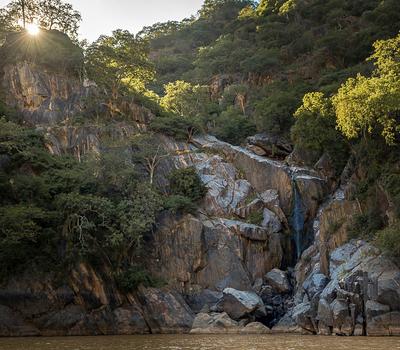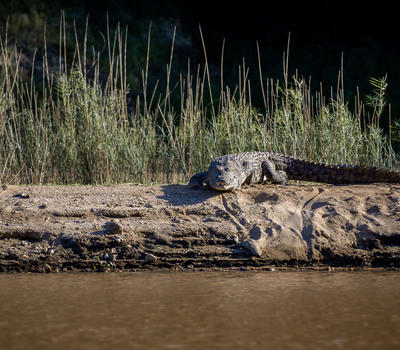 A short boat ride across the lake will bring you to the scenic Sanyati Gorge, where you can meander peacefully through the steep cliffs for up to 10 km. The Sanyati Gorge is both unspoilt and undisturbed with an abundance of birdlife, the occasional sighting of antelope and great fishing. Don't forget your camera and binoculars for this activity as the dramatic landscape will leave you speechless.
Show More
Show Less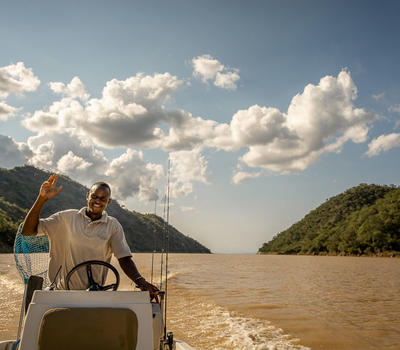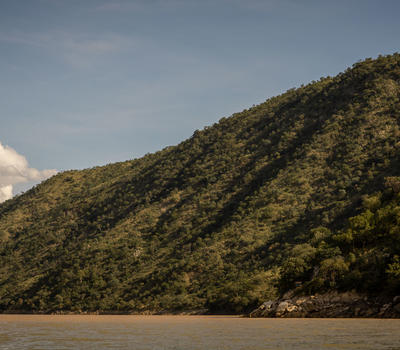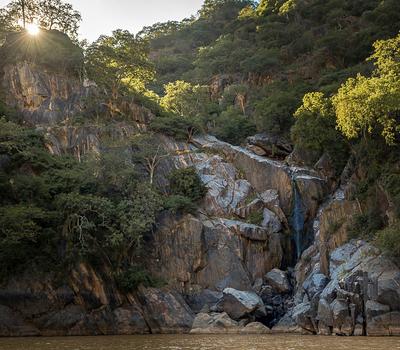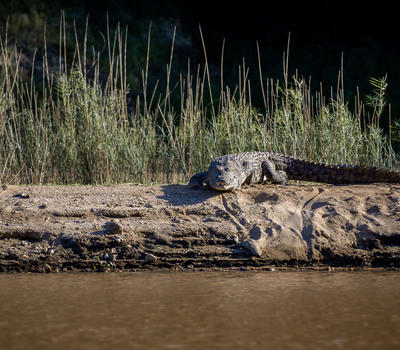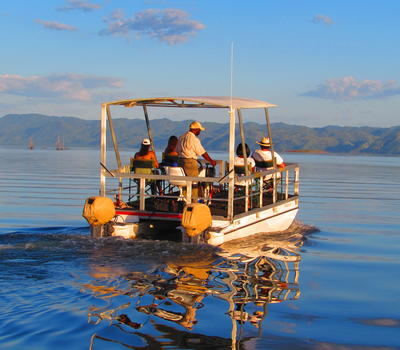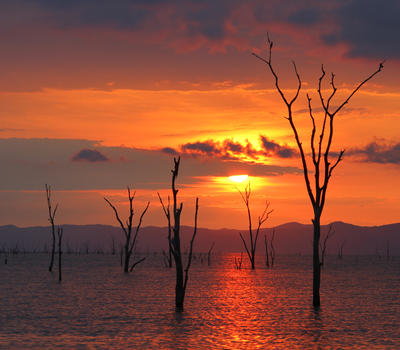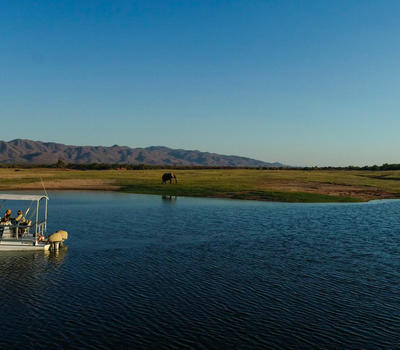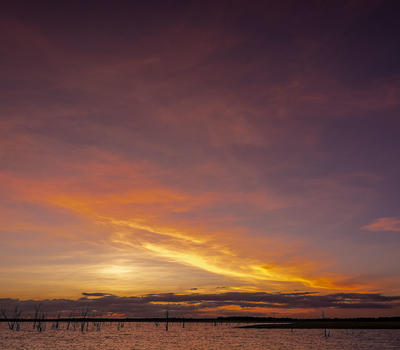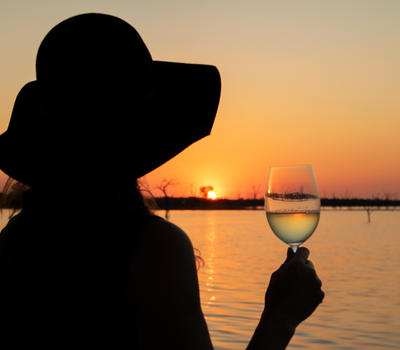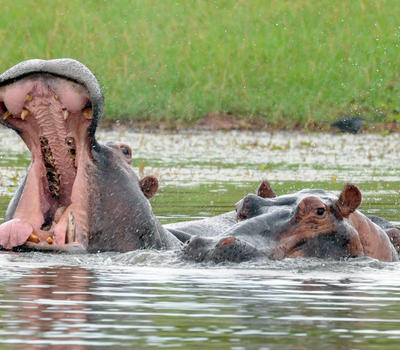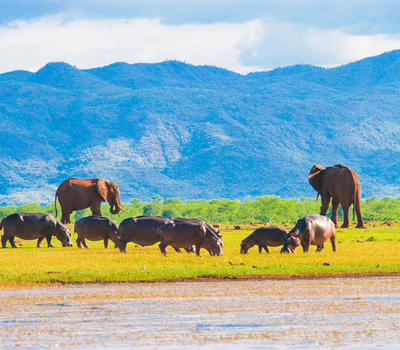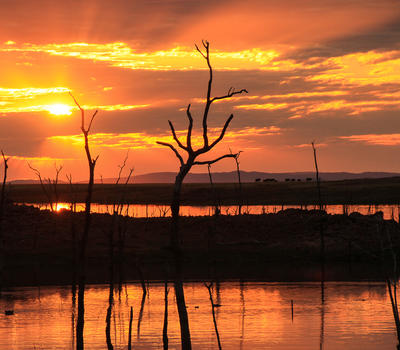 Relax and enjoy one of Lake Kariba's most popular activities and a favourite at Changa. If you are interested in birding, then our boat cruise is perfect for you as it will provide a different vantage point to get up close and personal to numerous species of birds. Whilst drifting along the banks of the lake, you will also encounter some great wildlife sightings in their peaceful surroundings.
What better way to end your day in Kariba, than listening to the sounds of hippo around you and witnessing an unforgettable sunset on the lake.
Show More
Show Less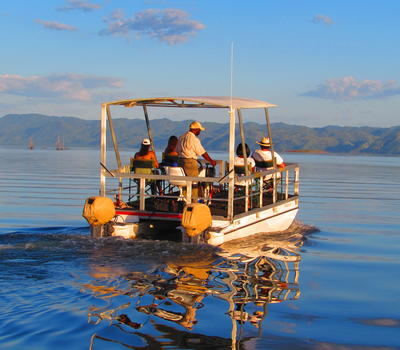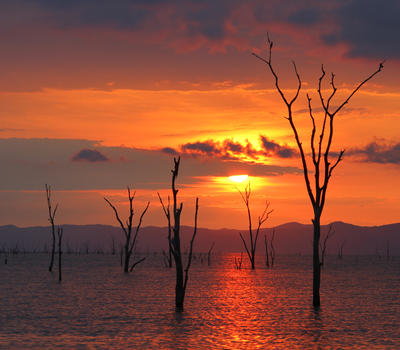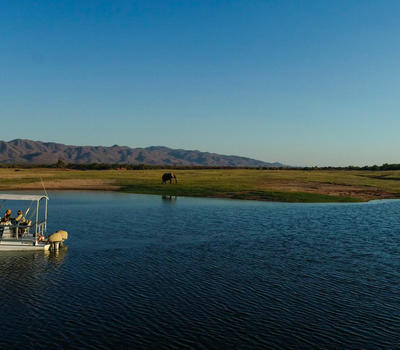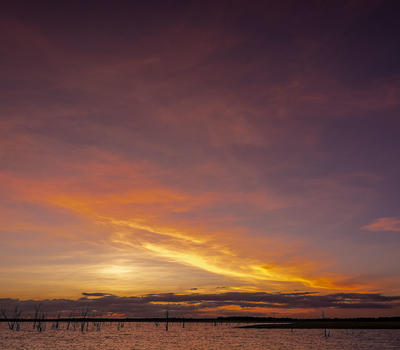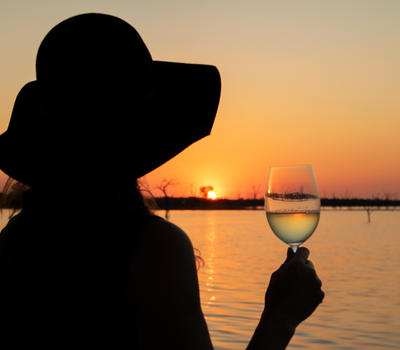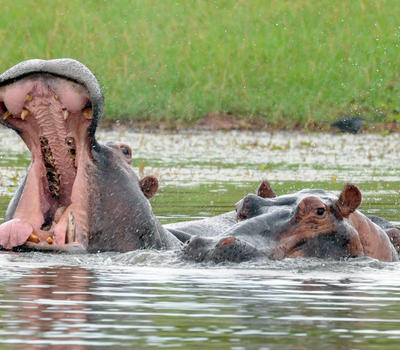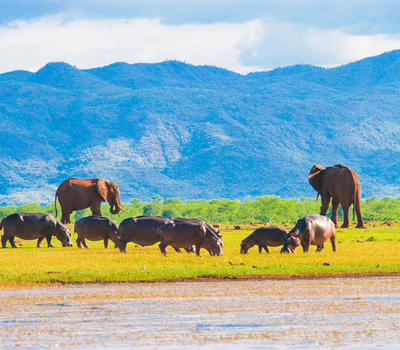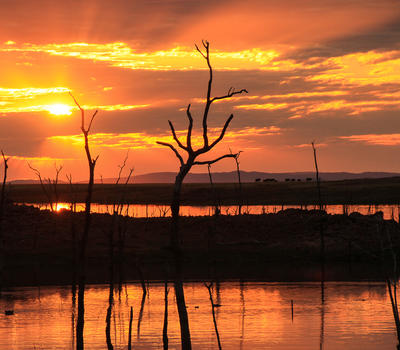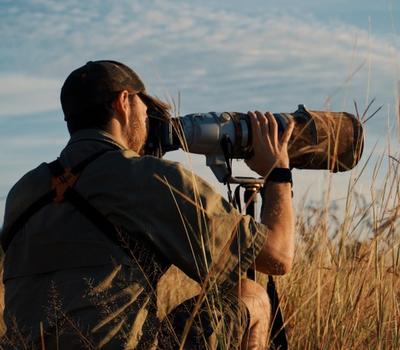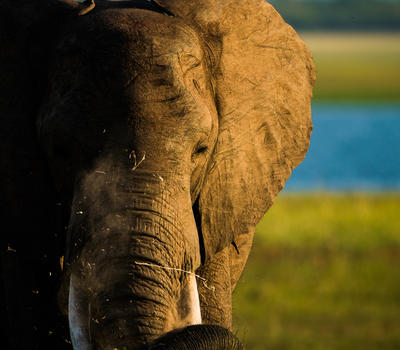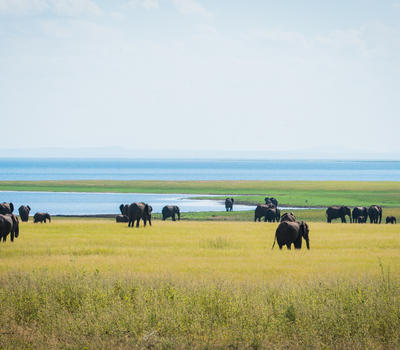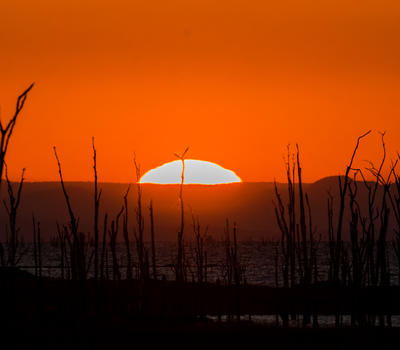 Neil Fairlie, Your Photographic Guide at Changa Safari Camp
Going on safari is an exciting prospect and, for many, when the dust has been wiped off your boots and the hat hung up till next time, there is no greater pleasure than poring over the special moments you've captured on camera.
A native Zimbabwean, Neil Fairlie is a professional wildlife documentary filmmaker with a profound knowledge and deep respect for Africa and its wildlife. His formal experience spans a decade, including the recent Netflix series Our Planet, but his intimate knowledge of the bush, natural instincts and his skill in capturing unique moments of animal behaviour on film make him a brilliant photographic safari guide.
If you enjoy taking photographs in the wild or love the idea of it, there are a few factors we'd like to focus on!
This is a rare opportunity for groups or individuals to benefit from Neil's skills, both behind the lens and in the bush…
Show More
Show Less