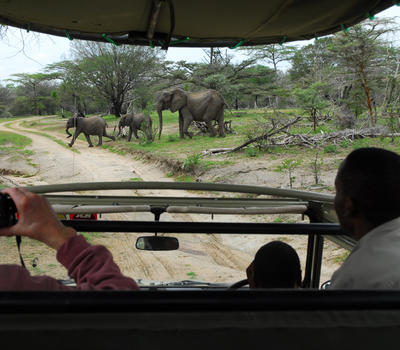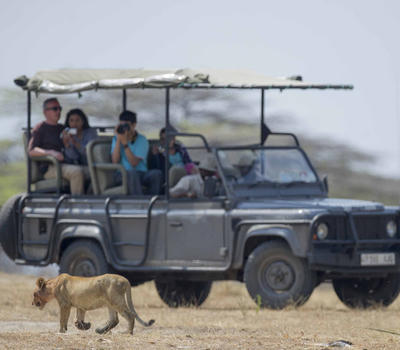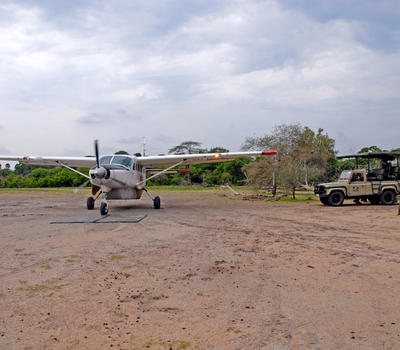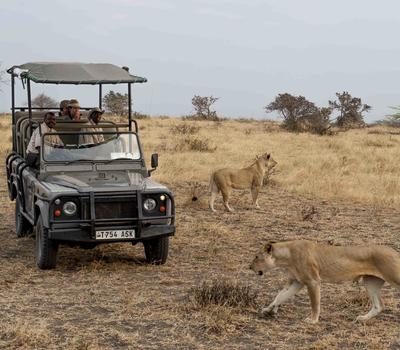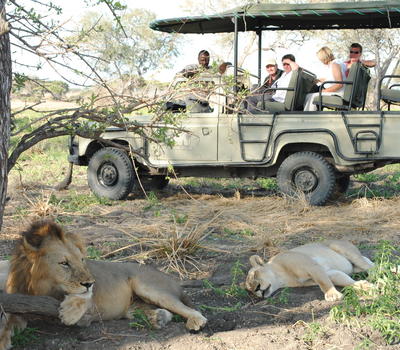 Game safaris take place in 4x4 vehicles which usually take 4 guests (except for airstrip transfers, when there may be up to 6 guests).
The drives are not limited to a specific schedule but tailor-made to guests' wishes.
Game drives can be in the morning or in the afternoon.
Departure times for the drives can usually be arranged according to your preferences
Show More
Show Less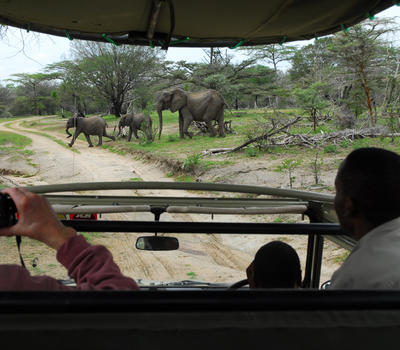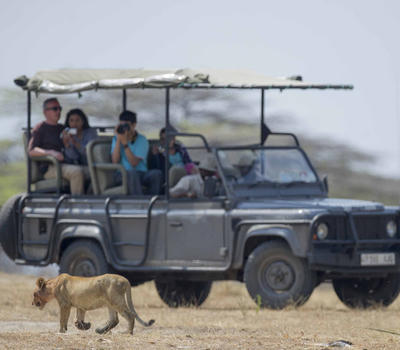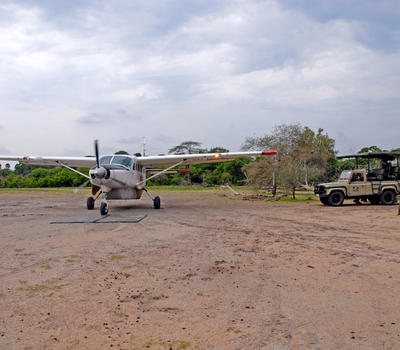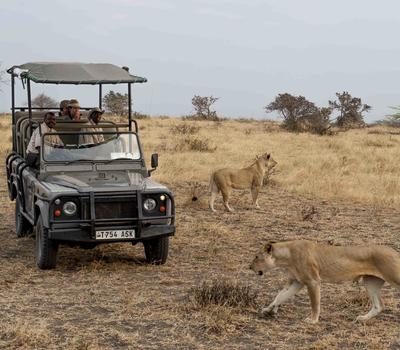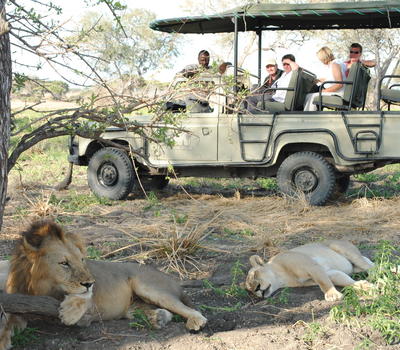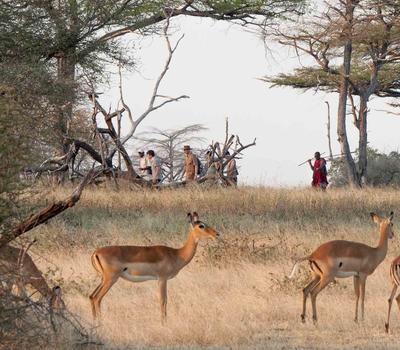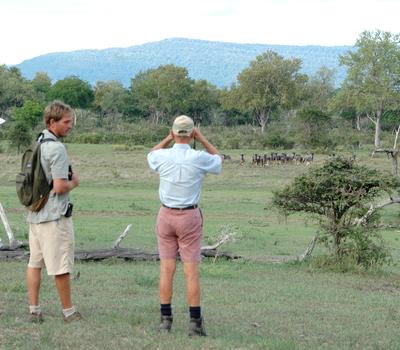 A walk with an armed ranger and an informative guide is a rewarding experience and a great way to get closer to the beauty of the Selous. Walking safaris can be arranged either in the early morning or the late afternoon.
Generally the early morning is the coolest time of the day. Walkers leave after a cup of tea/coffee, and eat breakfast on their return to camp. The walk usually lasts for about 2 hours, and can cover up to 3 km in the area around the camp.
The purpose of a walking safari is not to get close to animals. You get closer to animals when in a vehicle. The purpose of a walking safari is to see their tracks, their dung, to see plants and trees, and generally to enjoy being in nature without a vehicle. It is not a route march intended to cover long distances, but a gentle stroll, stopping to look at things of interest.
Please note that children of 15 years and younger are not permitted to go on walking safaris in the Selous.
Show More
Show Less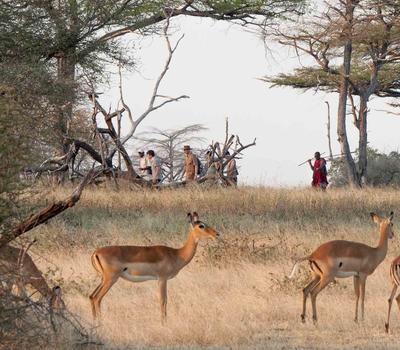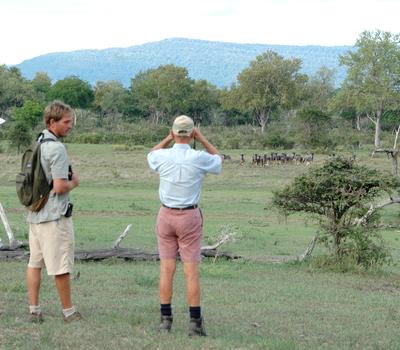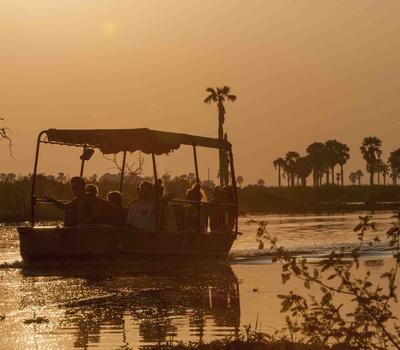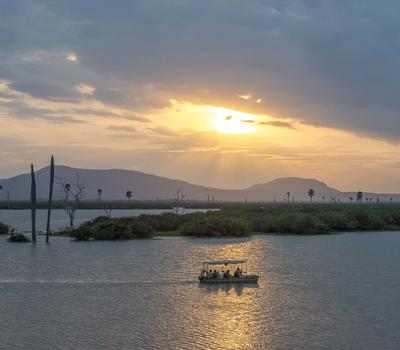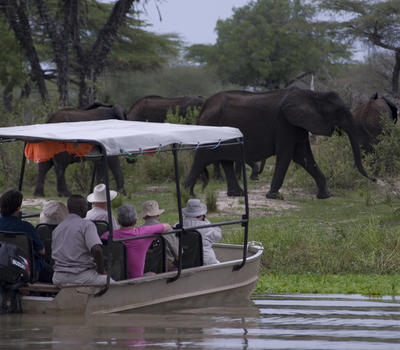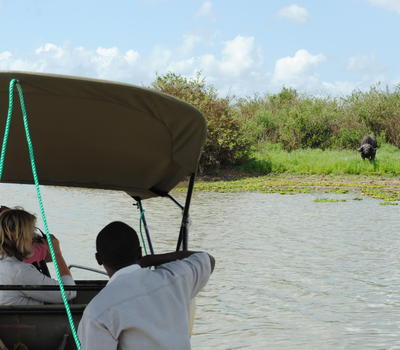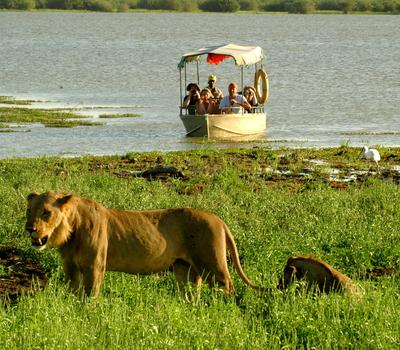 There are two possibilities: either onto Lake Manze or along a channel that runs from the Lake to the Rufiji River (although it is too far to reach the river itself).
In either direction you can expect to see hippo, crocodile, maybe other animals coming to drink, and about 40 species of birds. Some birds, like osprey, are more likely to be seen on the lake; others, like white-fronted bee eaters, are more numerous on the channel.
Some guests do both trips, and opinion seems to be equally divided as to which is the better.
Boat safaris last a little over 2 hours and can be arranged in either the morning or the afternoon. Early morning offers the charm of the early morning light (unless it's cloudy!), but you are likely to see more crocodiles once the day has warmed up and they come out to bask in the sun.
A popular option is a morning walk at 6.30 a.m. followed by a boat safari at 10.00 a.m. Afternoon boat safaris offer the possibility of a beautiful Manze sunset.
Show More
Show Less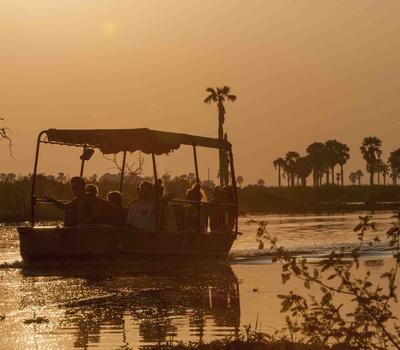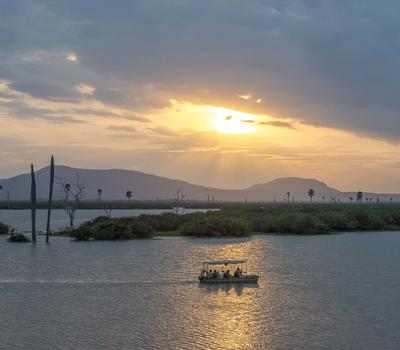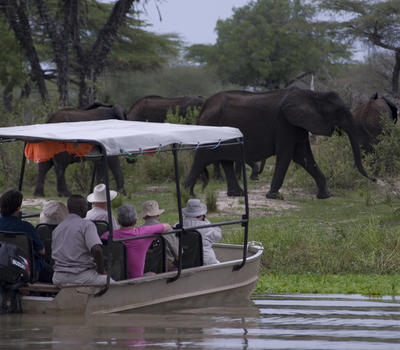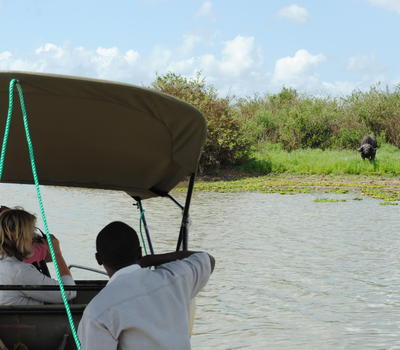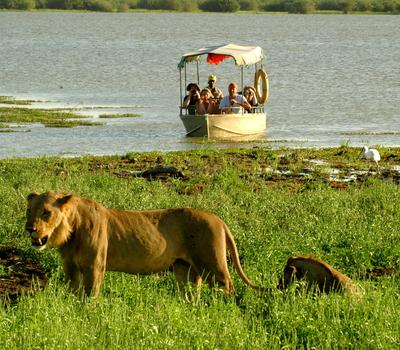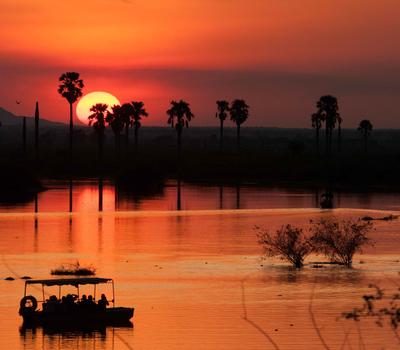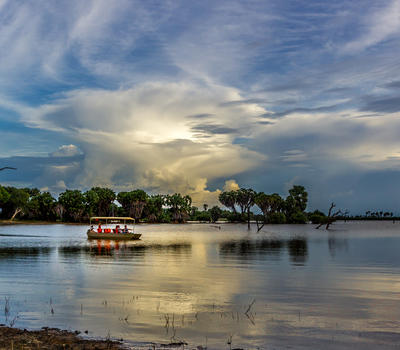 Fishing is another possibility; the main attractions are catfish and tiger fish. The tiger is a fish that is famous for being a fighter with heart, and having the tools to back it up. They are powerful swimmers, often leaping several feet into the air whilst being fought. They are relatives of the Piranha. Catfish can grow to be monsters up to 50 kgs, but the average catch size of one of these is 6 to 15 kilos.
The boat operator will take you by boat to an area where he believes you will find fish. You fish from the bank, and so even if you are not catching fish, you can see wildlife all around you - perhaps an elephant coming to drink or a fish eagle showing you how it is done. If you are having no luck, then you may go on to another spot and try fishing from there. Fishing is probably best done in the early morning.
Show More
Show Less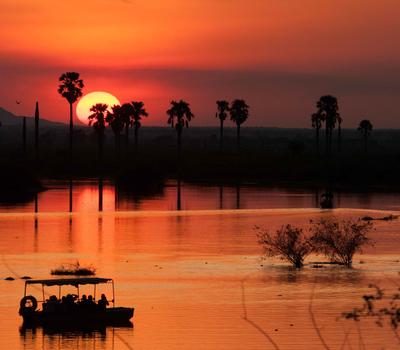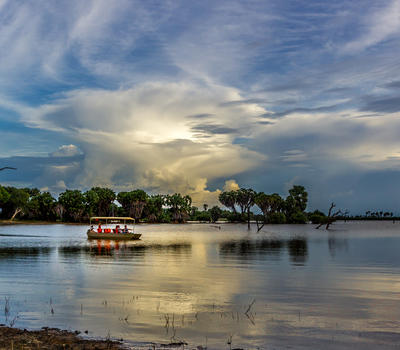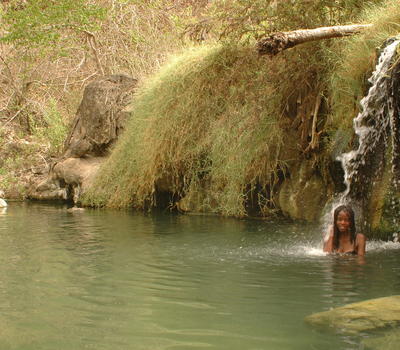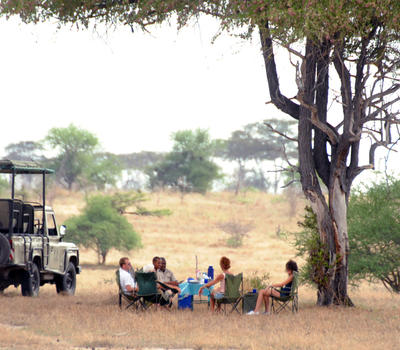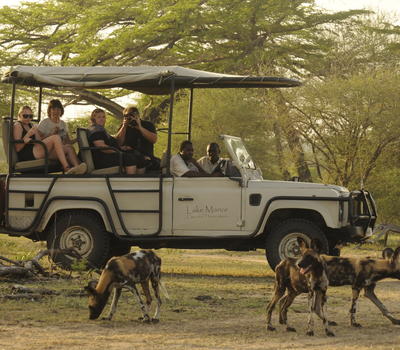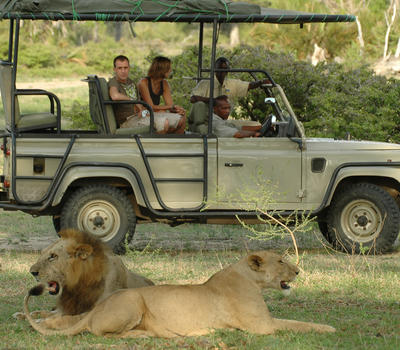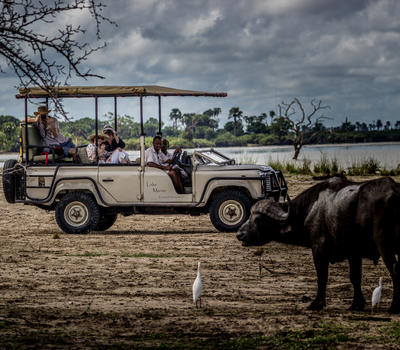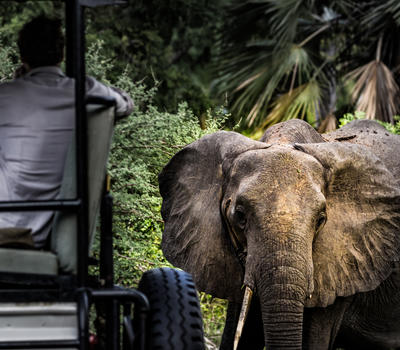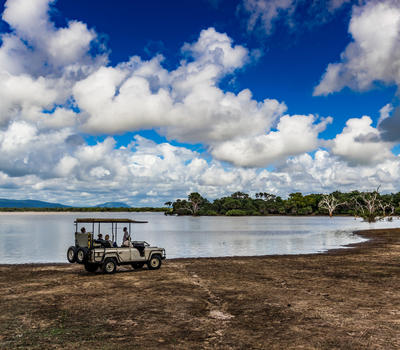 The full day drive usually goes towards the Beho Beho area, with a packed lunch.
The vegetation in this area is different from the Manze area, being more open plains.
In the afternoon a stop can be made at the Maji Moto hot springs. There are three pools: very hot, hot and warm. If you wish, you may take a swim in the lowest pool - or the middle pool if you can stand it!
Show More
Show Less