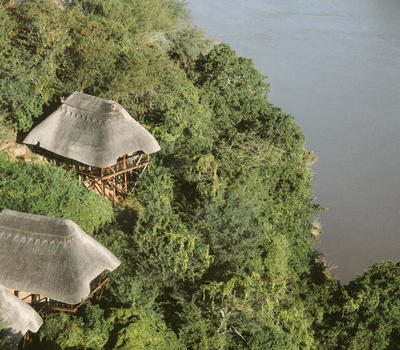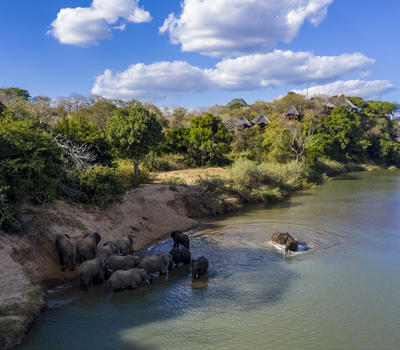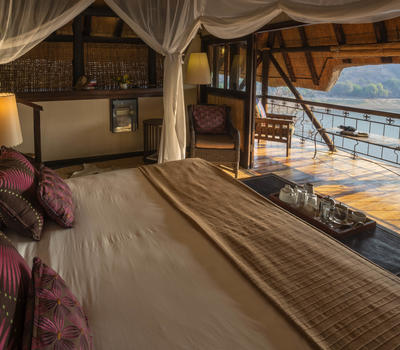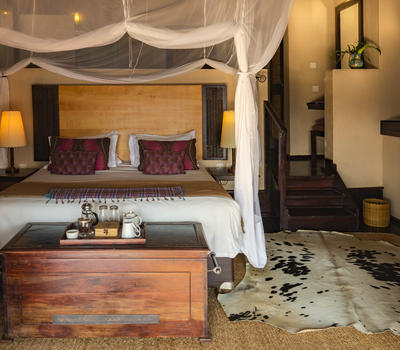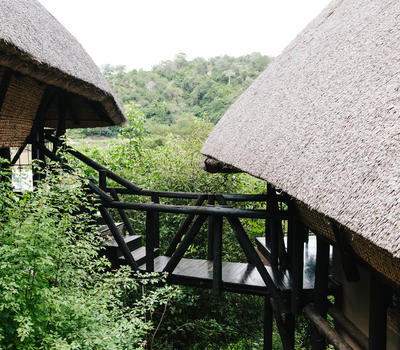 All Inclusive Luxury King/Twin Lodges
Our beautifully appointed, thatched Luxury King/Twin Lodges are largely inspired by nature, but with a designer's passion for elegance, simplicity and luxurious touches. Locally crafted intricate reed weaving, individually carved jacaranda headboards, luxurious cotton bedding, and a mini bar have all been carefully chosen for your comfort and enjoyment.
Each Lodge has its own private balcony offering spectacular sunrises or sunsets and the opportunity for you to relax watching our resident elephants, crocodiles and hippos in the Save river that flows all year, or to observe the diverse number of other river visitors throughout the day.
Each lodge also includes a mini-bar, Tea & Coffee facilities, mini-safe, en-suite bathroom with spacious shower and separate w.c., and complimentary toiletries.
Show More
Show Less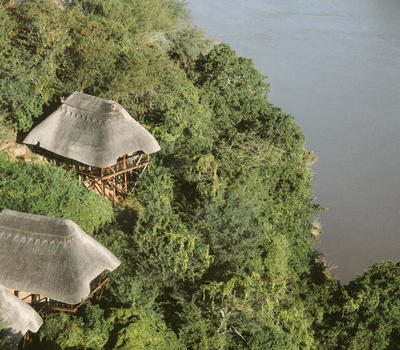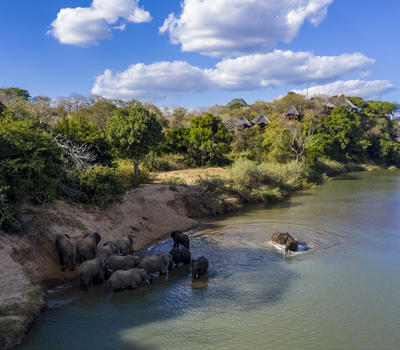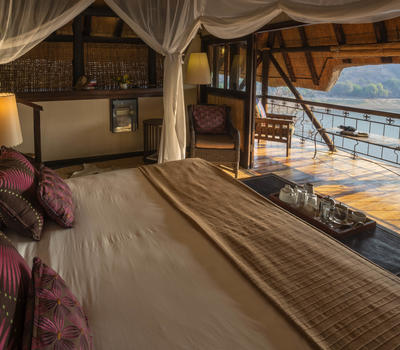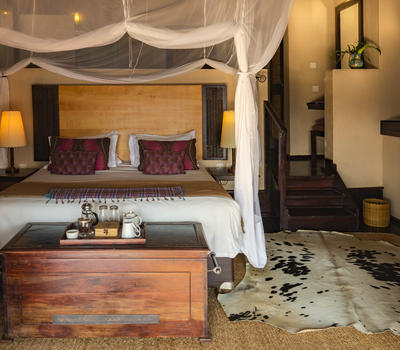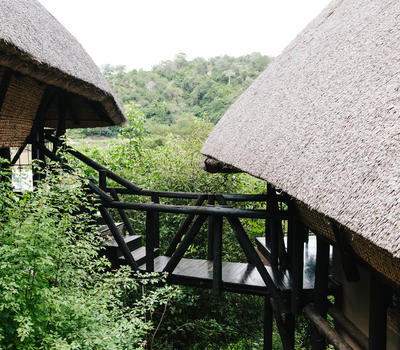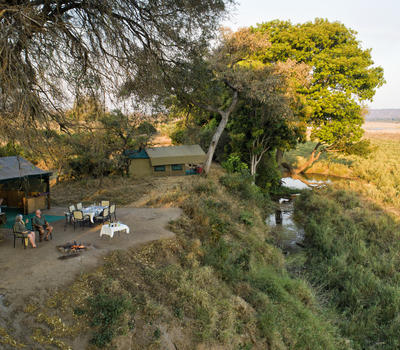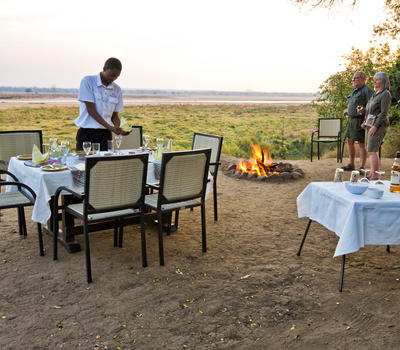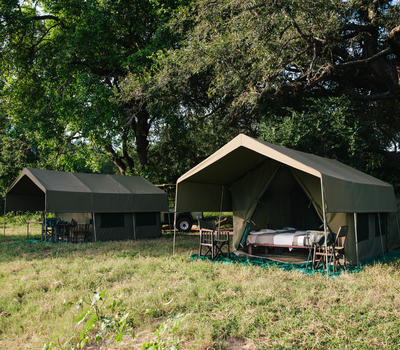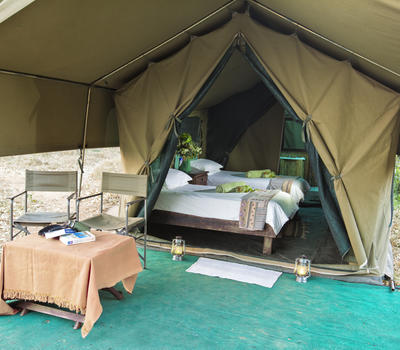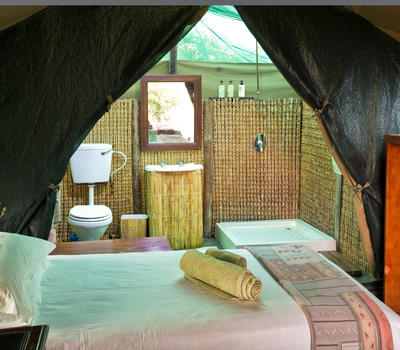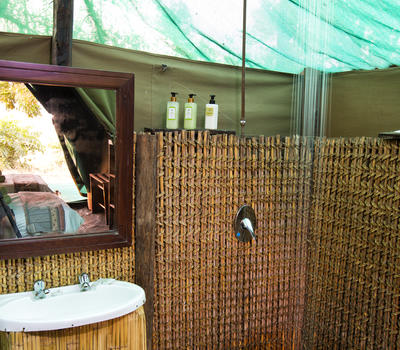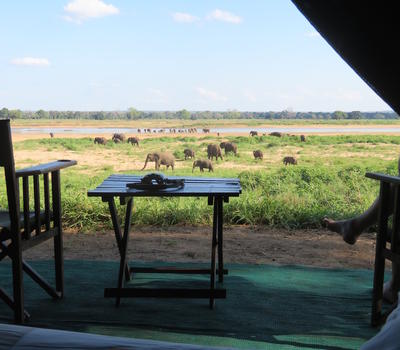 Chilo Gorge Tented Camp (at Mahove)
Boasting one of the best locations within Gonarezhou National Park, Chilo Gorge Tented Camp at Mahove offers guests the opportunity of experiencing this pristine wilderness area at close quarters.
A semi-luxury seasonal Tented Camp, situated on the banks of the Runde River, offering accommodation in 4 Twin Bedded en suite (shower & flushing toilet) Tents.
Meals are taken under the shade of trees, or in a canvas boma in inclement weather.
Daily activities include Game Walks with our resident Professional Guide, Game Drives & Birding, to the Chilojo Cliffs and to the nearby water pans.
Chilo Gorge Tented Camp is open 1st May to 31st Oct.
Show More
Show Less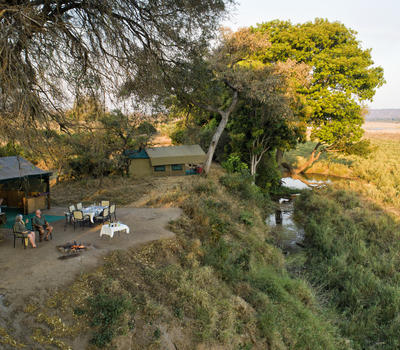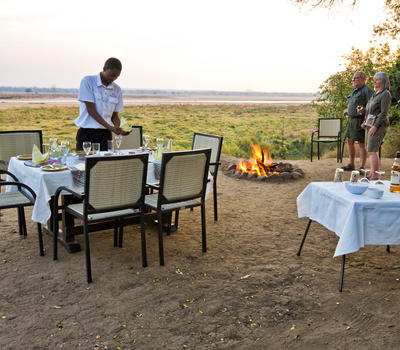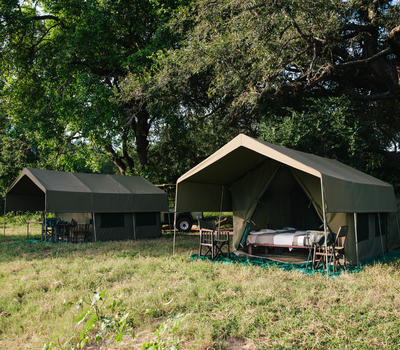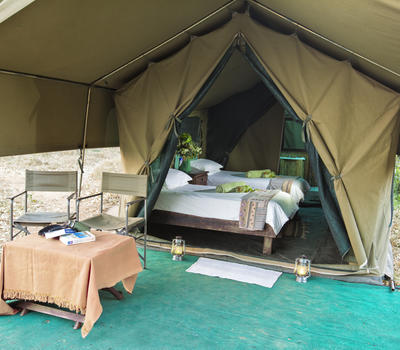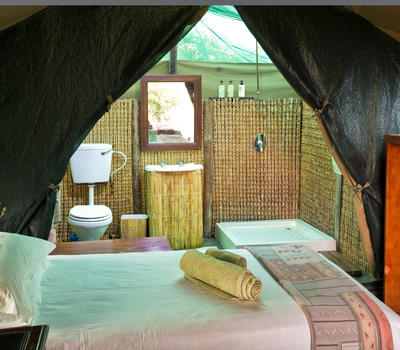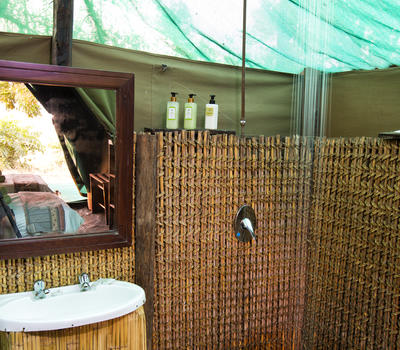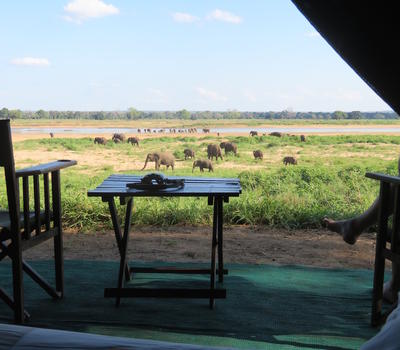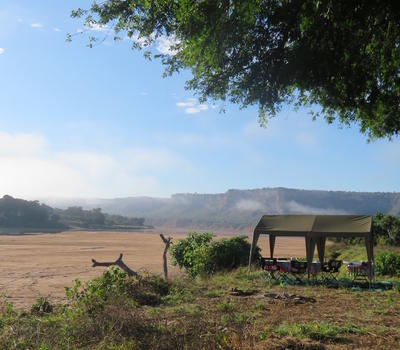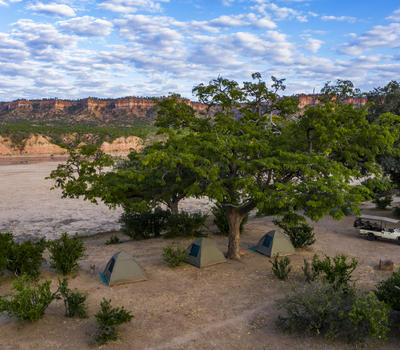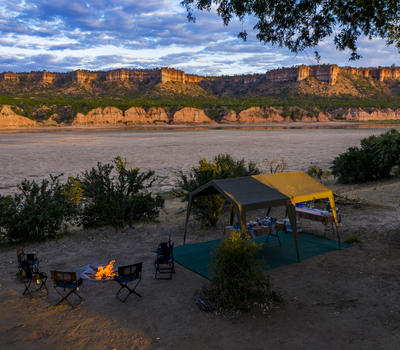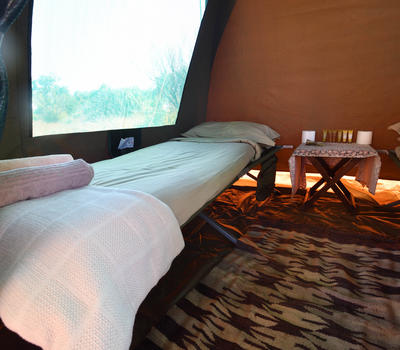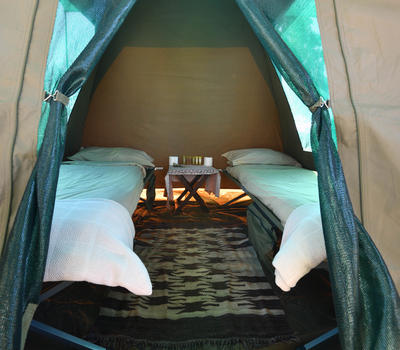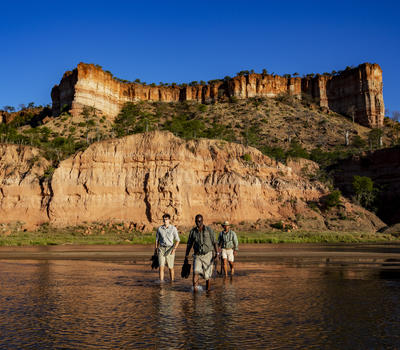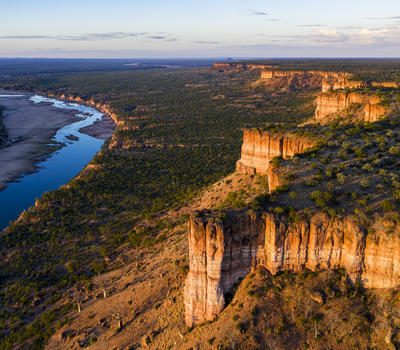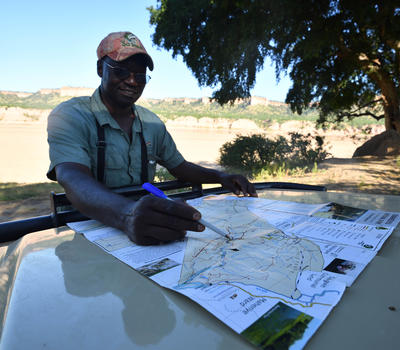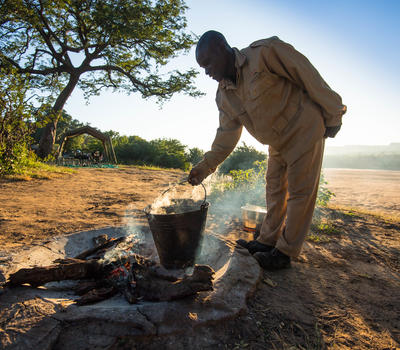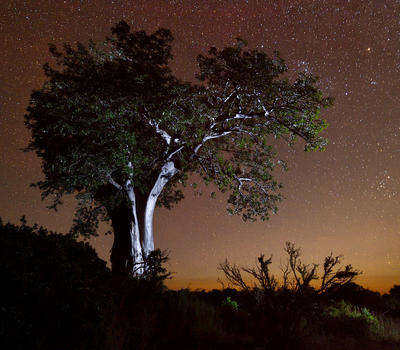 Immerse yourself in this truly authentic and thrilling mobile camping experience. The Ivory Trail Adventure provides safari enthusiasts the ability to explore remote corners of this pristine wilderness at their own pace. The exact route and campsites will be tailored to take advantage of seasonal hot spots, and to accommodate your specific requests. And the mix of Game Walks and Game Drives can be tailored before and during the trip to match your requirements.
Your camp comprises 2-man dome tents, with enough height to stand-up equipped with a 2 stretcher beds, foam mattress, sheets and blankets/duvet (depending on temp/season). There is a bucket shower, with canvas frame to give privacy, and duckboards underfoot. Each campsite has well-constructed and safe bush loos (long-drops). Enjoy the rustic simplicity of mealtimes under the shade of a gazebo, or under the stars. The fly-camp comes equipped with LED lights for tents, kitchen & service area. There is an Invertor on the game vehicle for camera battery charging. There will be 2 vehicles for these trips - the 9-seater safari vehicle for guests, and another vehicle for the equipment and staff, who go on ahead and set up for lunch / campsite, as appropriate.
The Ivory Trail Adventure is available all year round, however the stable weather and cooler nights of the dry season (April to October) often provide an excellent time to enjoy this itinerary.
Show More
Show Less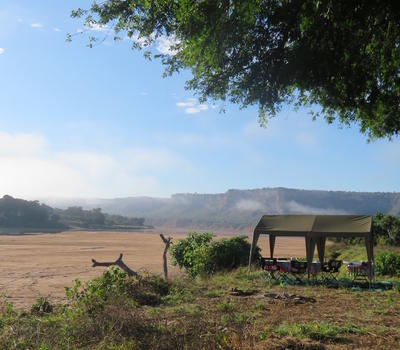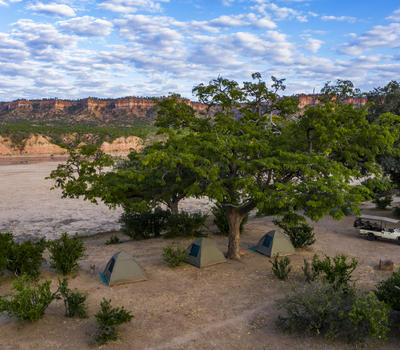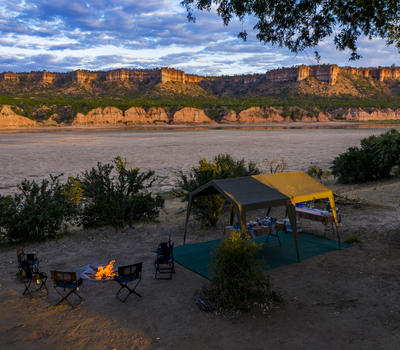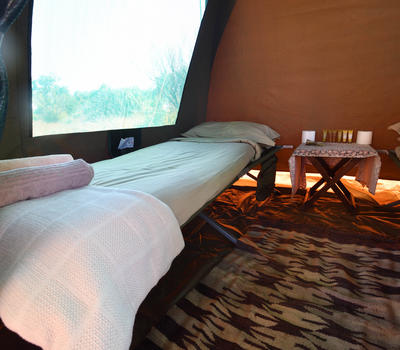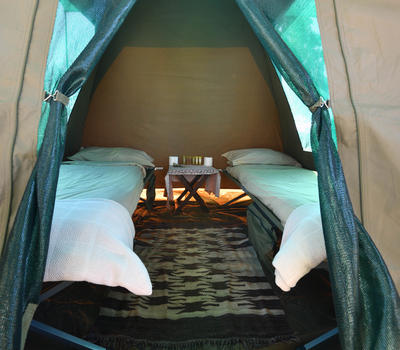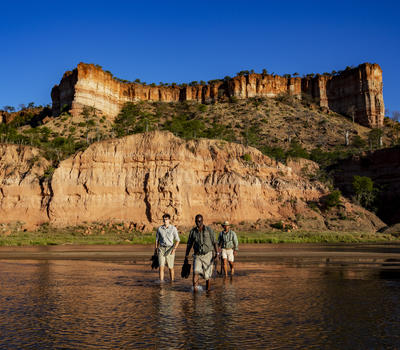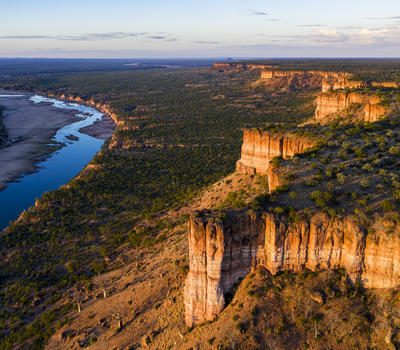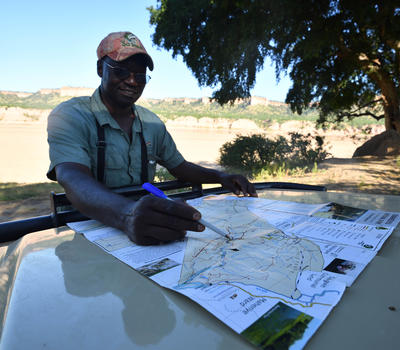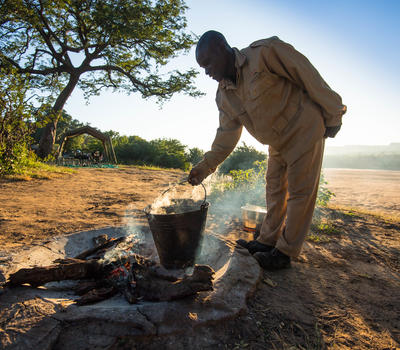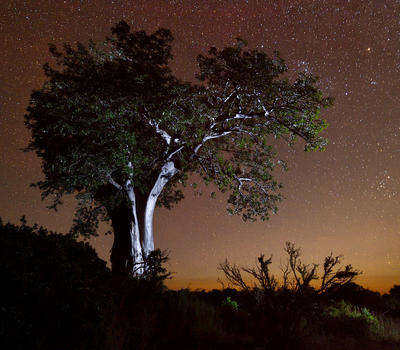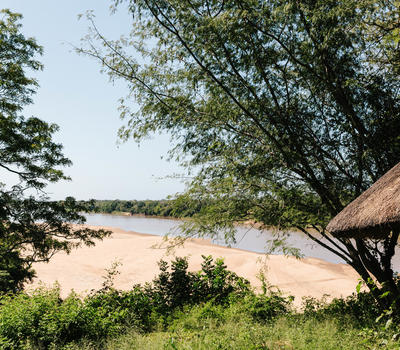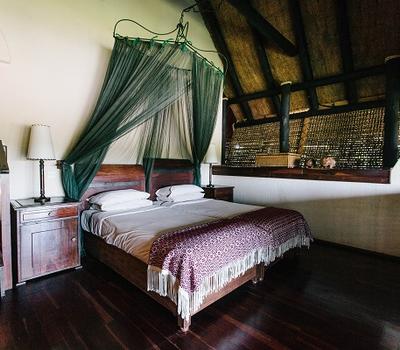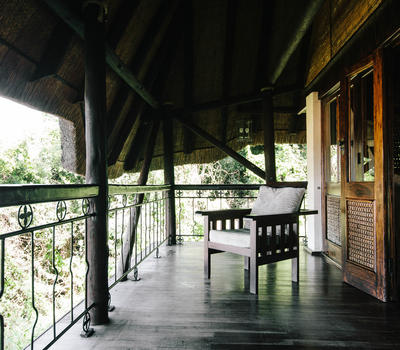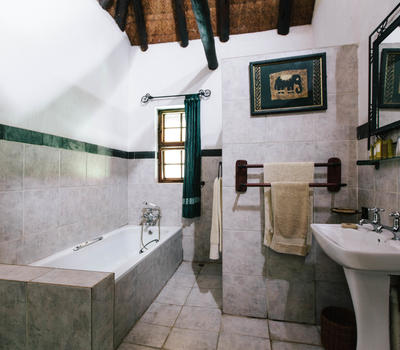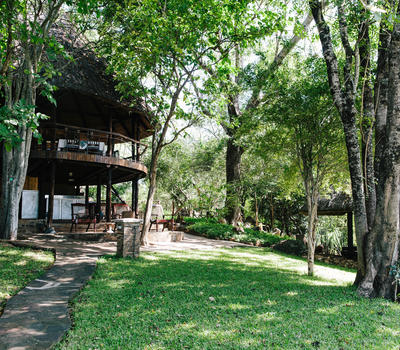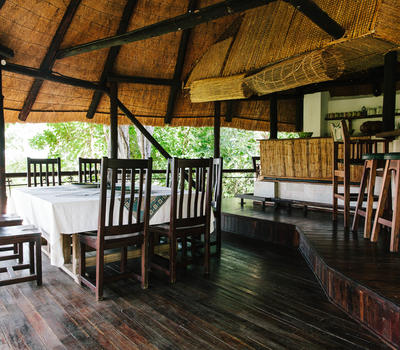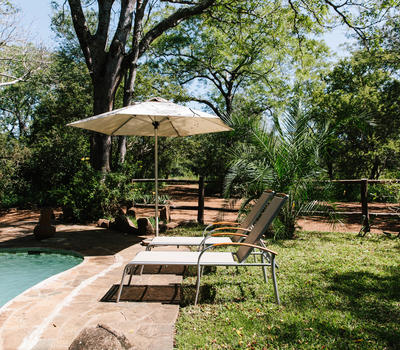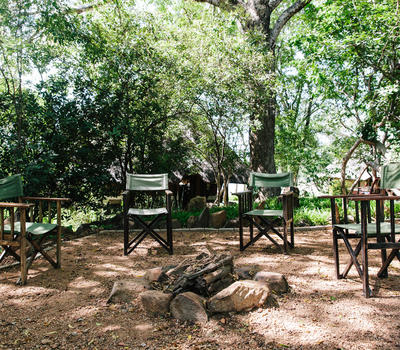 Nhambo Self Catering Lodge
For those who would like to be more independent, our self catering lodges, Nhambo, offer practicality as well as spectacular views.
Each Lodge sleeps 2 and boasts its own en-suite bathroom and private balcony. There are four of these Lodges, with a shared kitchen, dining area, braai area as well as a plunge pool.
Our Family Lodge at Nhambo sleeps up to 6 and is a roomy and private house, with its own kitchen, 3 bedrooms, 2 bathrooms and private garden.
All guests at Nhambo are welcome to take meals at Chilo Gorge Luxury Lodge, or take activities with the Chilo Gorge guides, but should request at time of booking.
Clients wishing to self-drive in Gonarezhou should note the Save River is normally only fordable between late June / early July and late November / early December.
Show More
Show Less