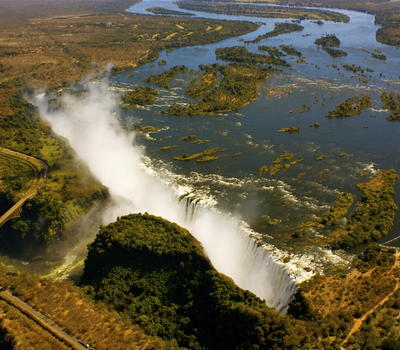 Victoria Falls Guides Tour and Curio Shopping
A guided tour of the magnificent Victoria Falls rain forest (park entry fees not included) as well as a visit to the Victoria Falls curio market.
Show More
Show Less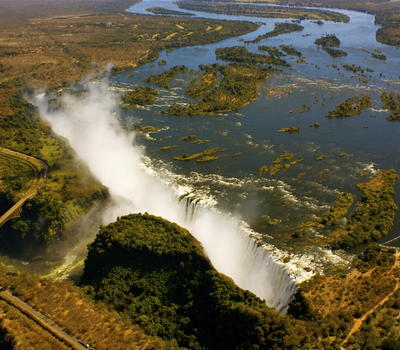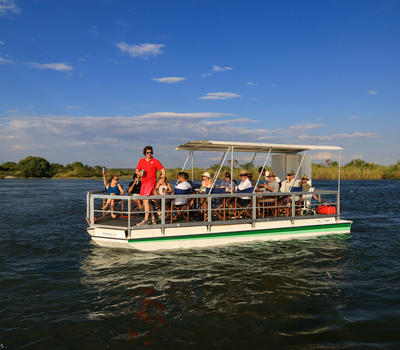 Sunset drift among the islands
A wonderful cruise on the Zambezi River amongst the islands near the lodge – enjoy the river, its wildlife and a Zambezi sunset with complimentary drinks and snacks.
Show More
Show Less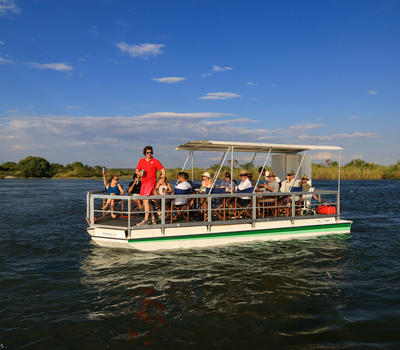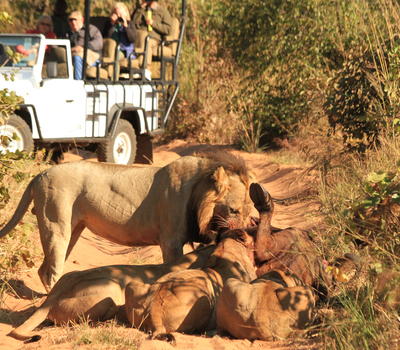 Traditional open safari vehicles driven by licensed experienced guides, Land cruisers seat up to 9 guests and Land Rovers seat up to 7 guests.
Show More
Show Less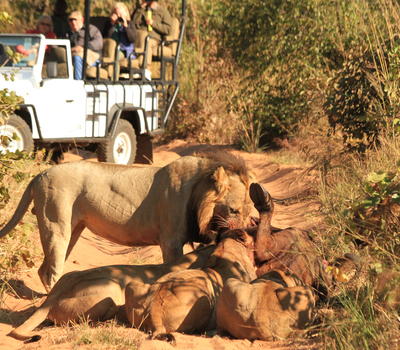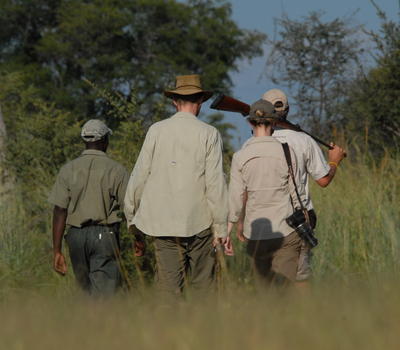 Conducted by a fully licensed and highly experienced professional guide, usually undertaken in the mornings, ideal for photography of big game on foot.
Show More
Show Less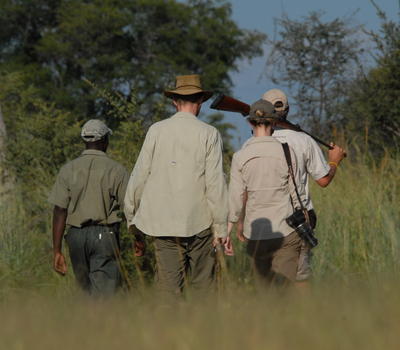 Guided Canoe trips along the mighty Zambezi River in the network of islands close to the camp. Picnic lunches on the islands is also on offer.
Show More
Show Less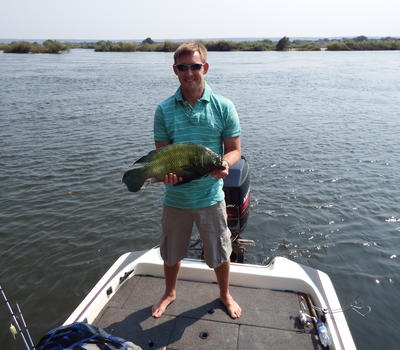 Guided fishing in the Zambezi River - home to the fierce and powerful Tigerfish and many other species
Show More
Show Less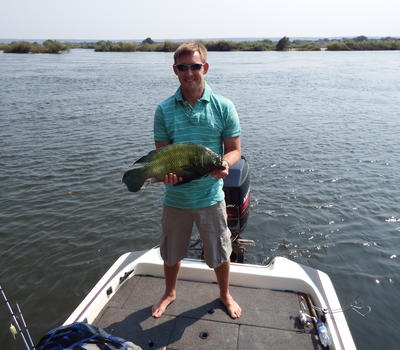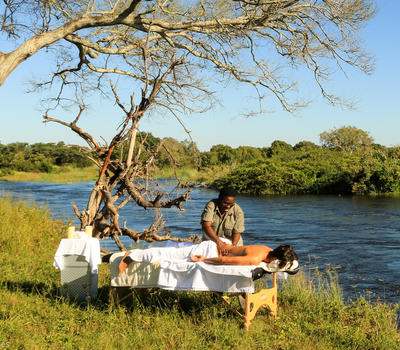 Imvelo's ethos is to enrich the lives of those who live around us as well as our guests. As such, we have a strong link with communities around the lodges and our spa treatments fall in line with our proud tradition of empowering the community through providing jobs in tourism as our beauty therapists have been hand-picked from the surrounding community area.
Our therapists were then trained locally to provide you authentic Zimbabwean treatments in the most spectacular settings! We encourage you to enjoy one of these treatments during your stay with us, as you will not only experience some true pampering in the African bush, but you will also be further giving back to our local community.
Spa treatments are available at your private villa on the maisonette level, overlooking the unspoilt acacia woodlands or a destination treatment can be arranged in the Camelthorn concession, close to the lodge, enjoying the sights and sounds of nature.
(Destinations available will vary, depending on seasonality, amount of guests in camp and time of day the treatment is requested.
Please discuss this with management the day before the treatment is requested and they will do their best to ensure something special is arranged.)
Spa Menu
"Imvelo's Ikhanda Massage"
Head Massage
A rejuvenating head massage in the tranquil surroundings of the African bush relieving your mind of stress in Natures Company.
20 minutes - RACK $20
"Imvelo's Unyawo Massage"
Foot massage
Put your feet up and relax with a picturesque view as you get treated to a foot massage with the sights and sounds of nature at your feet.
30 minutes - RACK $30
"Imvelo's Ihlombe & Intamo Massage"
Shoulder & neck massage
Focused on your areas of stress, unwind and close your eyes as nature treats you to a relaxing shoulder and neck massage.
30 minutes - RACK $30
"Imvelo's Ubuhle Manicure or Pedicure"
Basic manicure or pedicure
With beauty in mind pamper and treat yourself with the sounds of nature in the backgrounds as you unwind on your holiday in Zimbabwe.
40 minutes - RACK $30.
Show More
Show Less