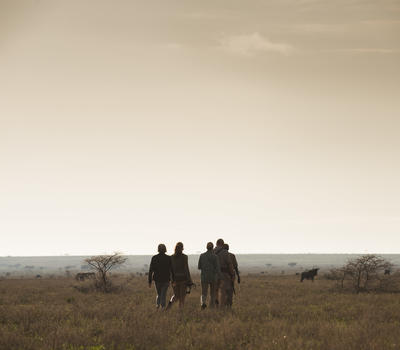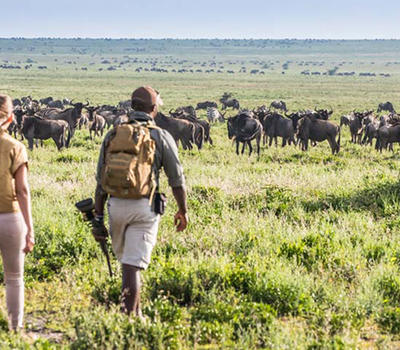 At Mwiba, taking the opportunity to get out on foot is highly recommended. The terrain lends itself to walking, and the chance to get out of the vehicle, stretch one's legs, and zone in on the smaller things is one to be embraced.
Walks are always accompanied by an armed ranger, and for safety reasons we stipulate that we leave it to the discretion of the walking guide to determine whether a child is permitted on the walk or not.
Show More
Show Less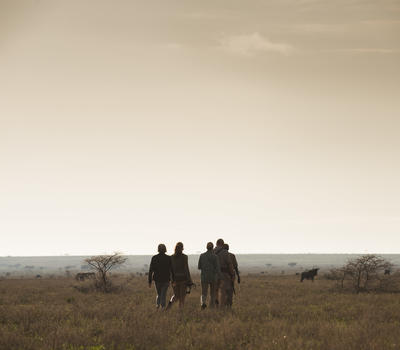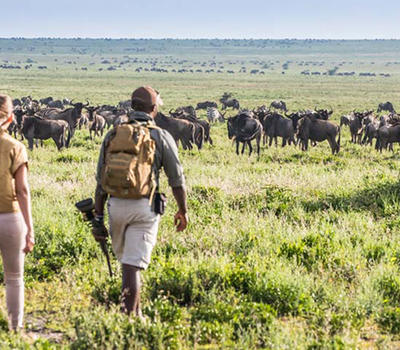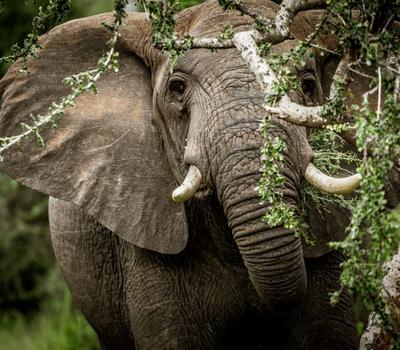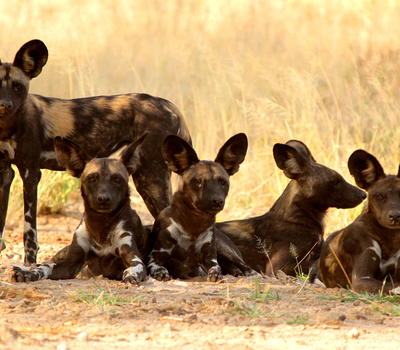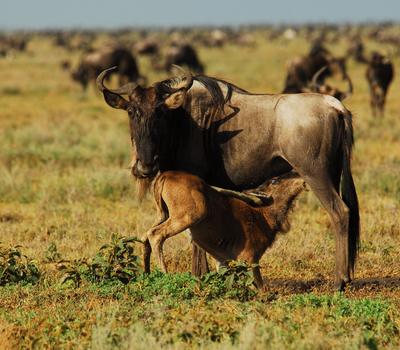 At Mwiba, each party is allocated a private vehicle and guide, and guests are free to decide their own schedule. Spacious, open game viewing cars enhance the feeling of proximity to nature, and for keen photographers there is plenty of room for equipment and manoeuvring for that perfect angle.
Free access to Maswa Game Reserve allows clients to roam further afield, and for anyone staying three nights or more, entry to Ndutu or Southern Serengeti is complimentary. All in all, there is no shortage of game-viewing opportunities, and the chance to explore a variety of different terrains is guaranteed.
Show More
Show Less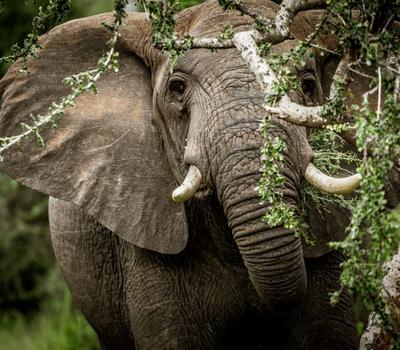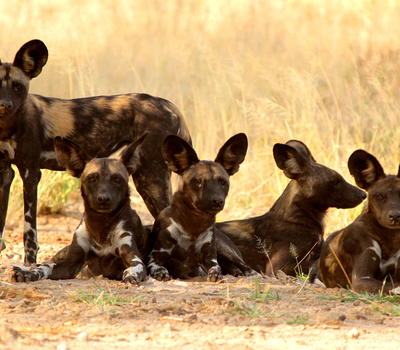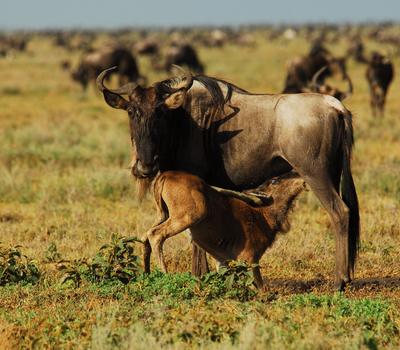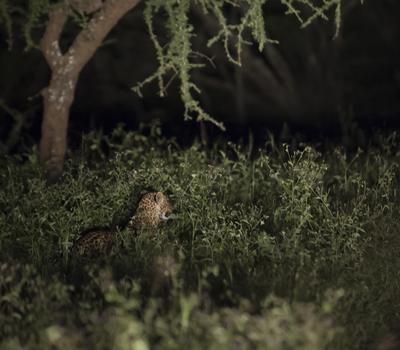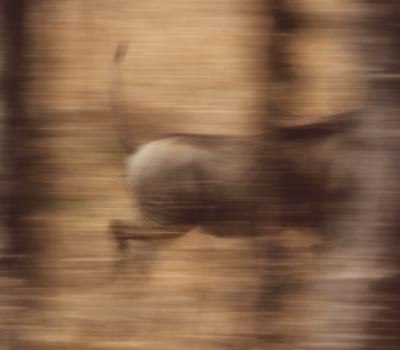 Unlike many reserves and parks, Mwiba grants guests the freedom to explore the nocturnal element of safari: under the light of the moon, the landscape seems magically different, and a different array of species come out of hiding.
Show More
Show Less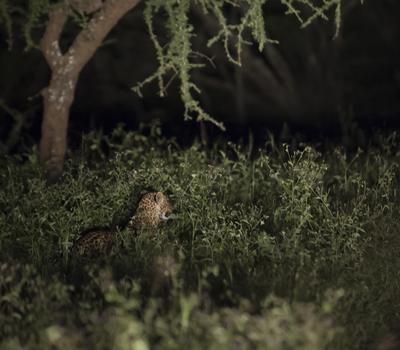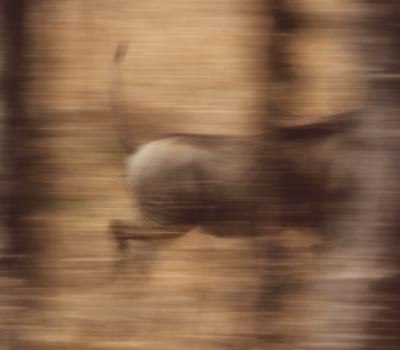 The Hadzabe are a hunter-gatherer tribe indigenous to the area, and live in perfect symbiosis with their environment, which provides them with all their needs for food, medicine and shelter.
Guests have the incredibly special opportunity to accompany them for a morning as they move through the wilderness, foraging for food and following honey-guide birds to sweet treats.
With one of Mwiba's guides as an interlocutor, the Hadzabe can demonstrate their tradition of bow-and-arrow making, and share their folklore and history.
Show More
Show Less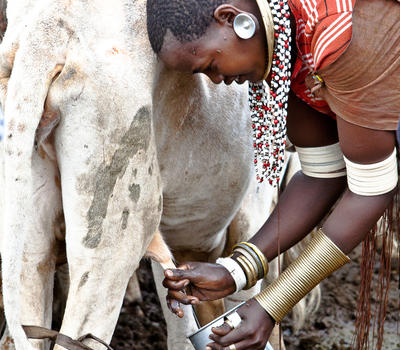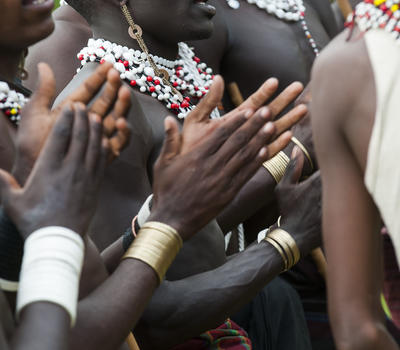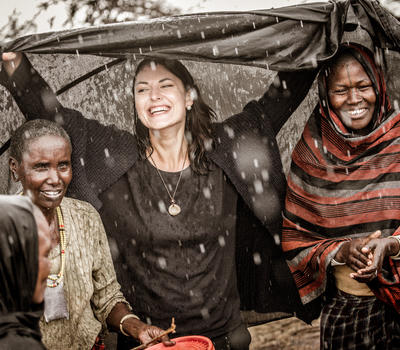 Visiting a Datoga Village
The Datoga are a warrior tribe with a lifestyle akin to the Masai, and therefore ancient enemies of theirs. The opportunity to visit them in their village is a magical way to gain insight into a proud and vibrant culture that is as much part of Mwiba's landscape as the wildlife is.
Dropping by late in the afternoon, guests are treated to the buzz of domesticity as the herders return home, and women busy themselves about their homestead in exquisite beaded and copper jewellery. They are delighted to show off their dwellings and rhythmic, joyous dancing in what is always a vibrant cultural exchange for all parties involved.
Show More
Show Less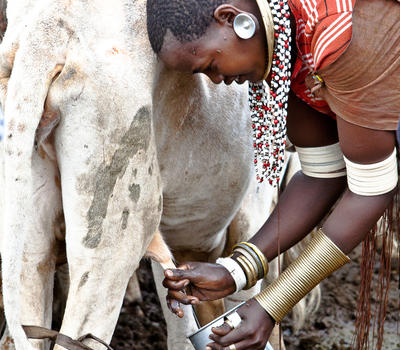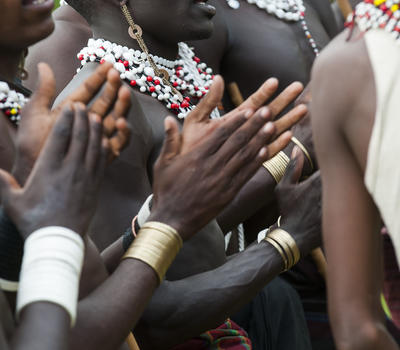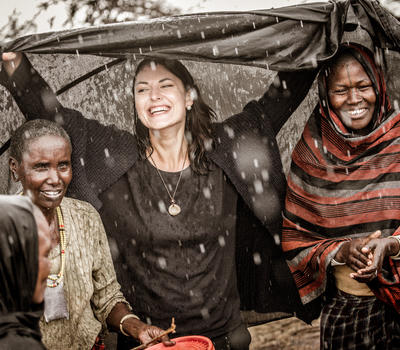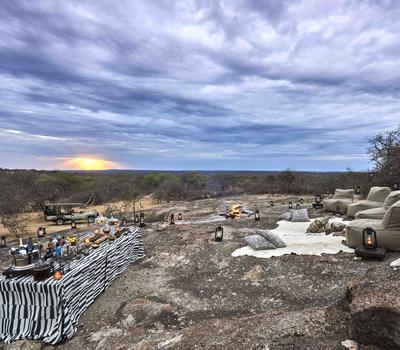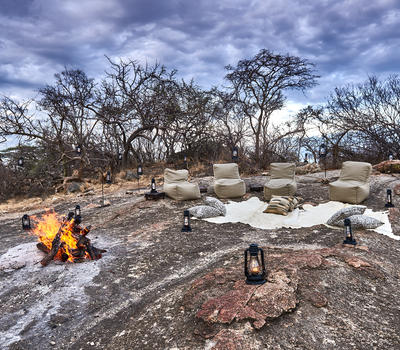 There is no better way to salute the end of a day on safari than with an ice-cold G&T in hand, watching the sun go down from somewhere beautiful.
Show More
Show Less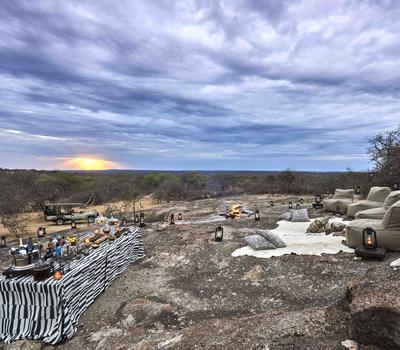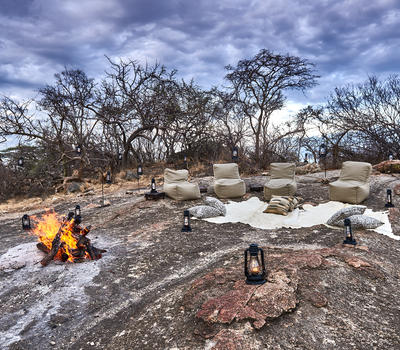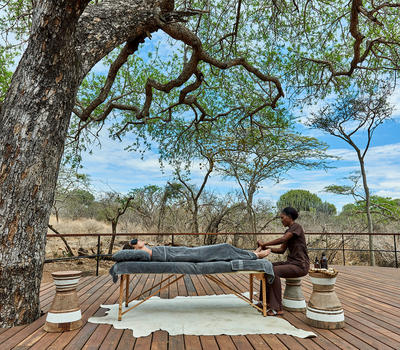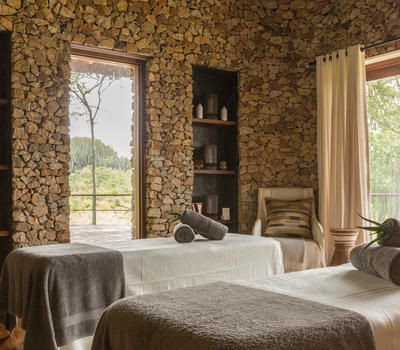 Spa Treatments (additional cost)
The ultimate means of soothing away the bumps and bounces of hours on safari, for many this first massage is the beginning of many more...
Show More
Show Less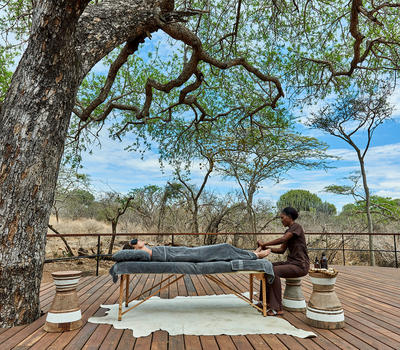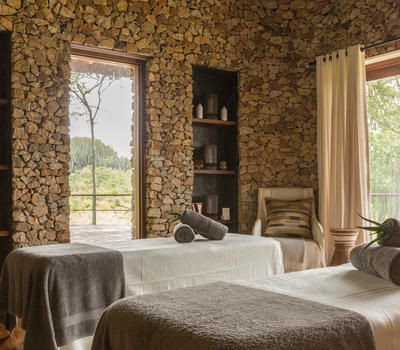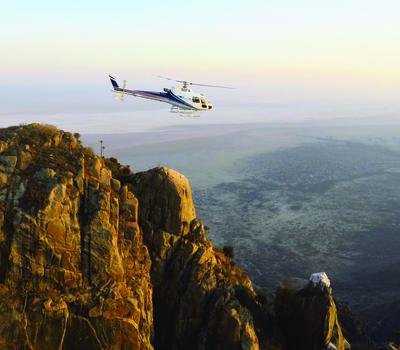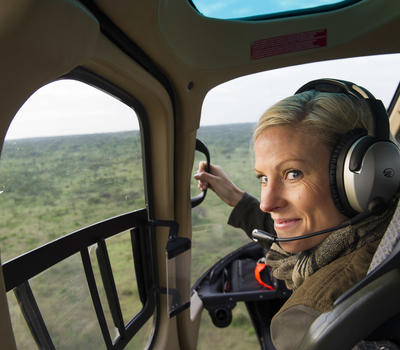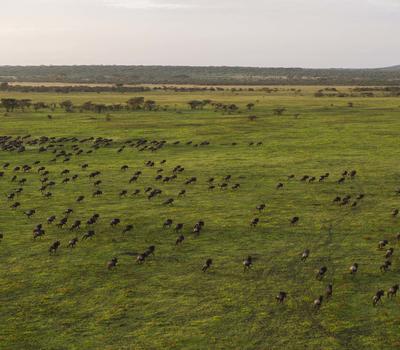 Scenic Helicopter Flights (additional cost)
The scenic helicopter flights (excursions from 1½ to 3 hours) offer access to amazing and remote locations with spectacular views. All scenic helicopter excursions depart from Mwiba Lodge with the option of scenic transfers between various destinations. Short helicopter trips are available in camp and are payable directly by guests. For assistance on tailored transfers, please contactsafari@legendaryexpeditions.co.tz. Luggage restrictions may apply.
Max 4 adults or 2 adults & 3 children (luggage restrictions apply). The pilot is based at Mwiba Lodge.
Show More
Show Less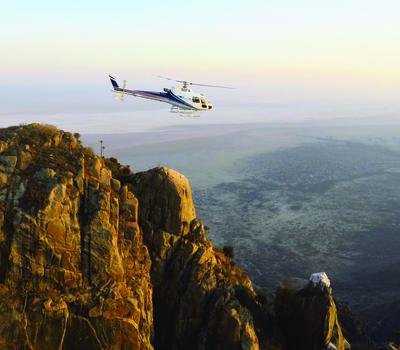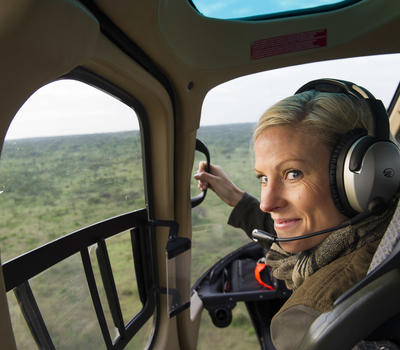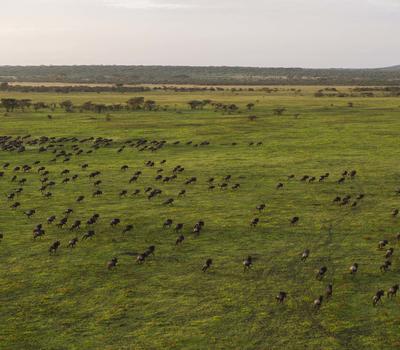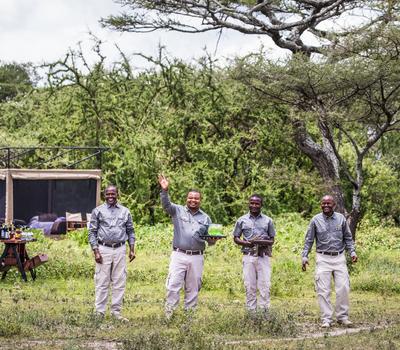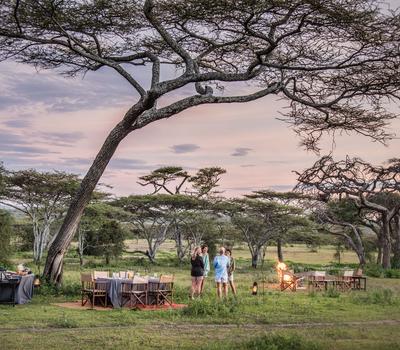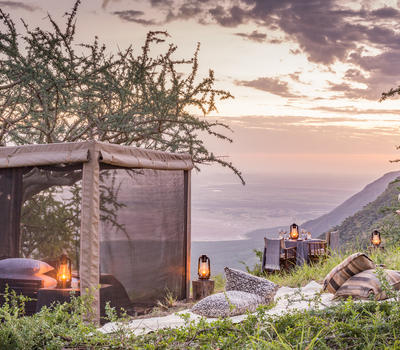 Fly-Camping (additional cost)
Guests staying at Mila Tented Camp or Mwiba Lodge have the option to experience a night under the stars in a truly luxurious fly-camp. Fly-camping is the perfect off-grid getaway for those seeking a full immersion into the wilderness and a break from technology.
For couples, the peacefulness and remoteness offer romance you cannot find anywhere else, and for families or groups of friends, a private experience to enjoy each other's company and reminisce about the day's sightings in silent surrounds.
A bucket shower with warm water and a long drop loo are the facilities available to guests while fly-camping.
Show More
Show Less