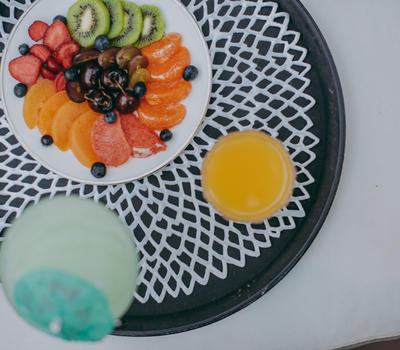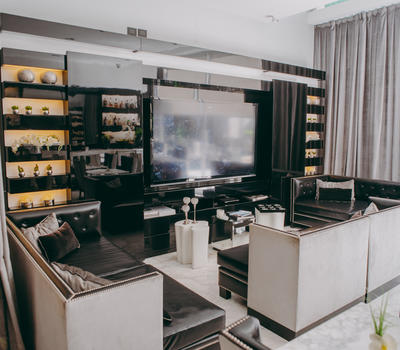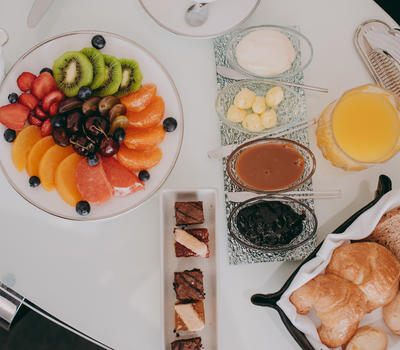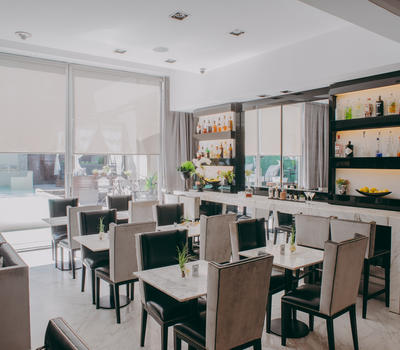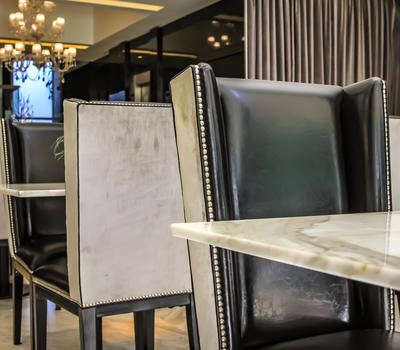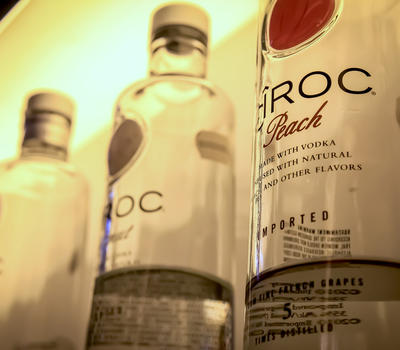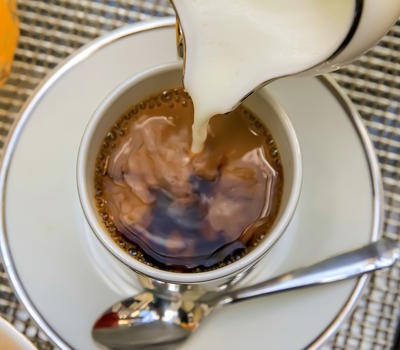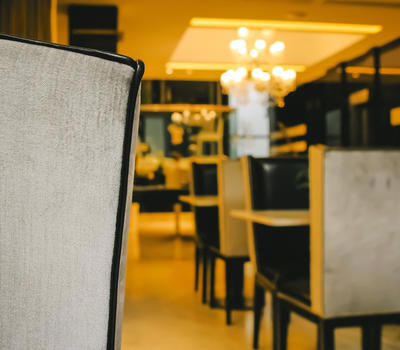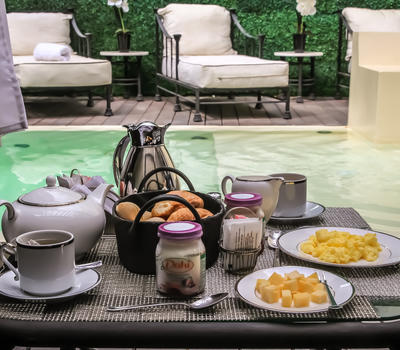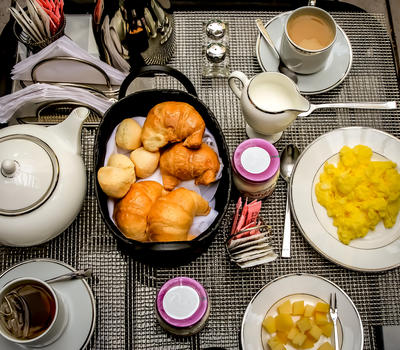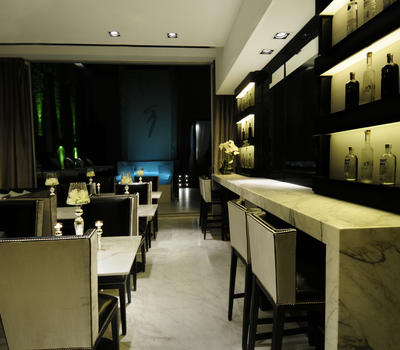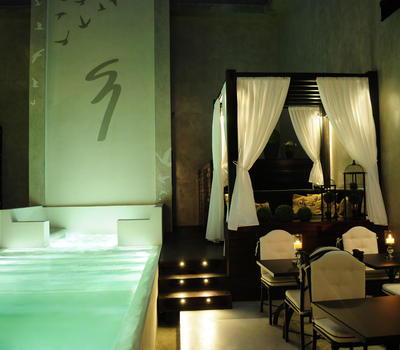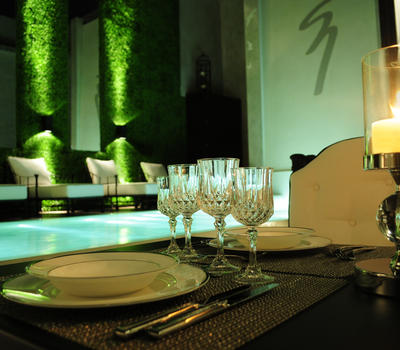 1828 Smart Hotel welcomes its guests with an exclusive food service.
Every morning, a complete a-la-carte breakfast displays an exquisite selection of the finest products: natural juices, teas and coffee, cereals, fruit, yogurt, a selection of bread, cheese, cold and hot items, sparkling wine and delicious pastries.
With its attractive décor and its wonderful view to the patio and its majestic 8-meter-high cascade, he Piano Lounge Bar offers a comfort food menu for lunch and room service, plus a assorted wine and drinks menu available 24hs.
KOSHER SERVICE
Complete Kosher breakfast and a broad selection of lunch and dinner options served frozen in aluminum-wrapped containers, with the Orthodox Kosher Certification by Ajdut Kosher and Rabi Chehebar, and Kosher tableware.
Show More
Show Less