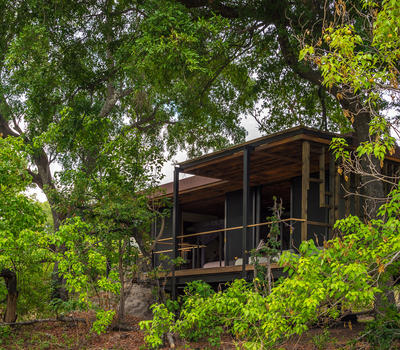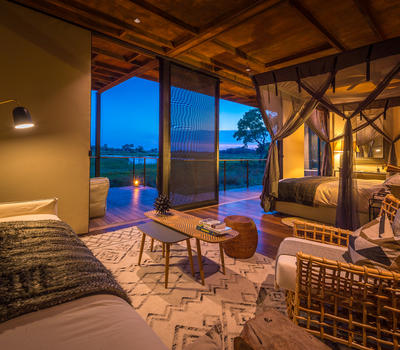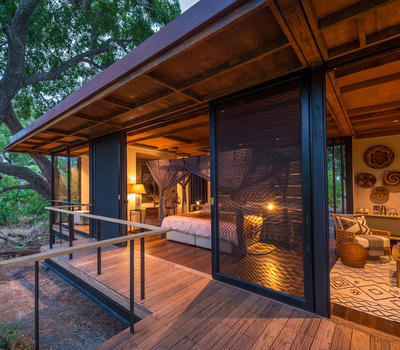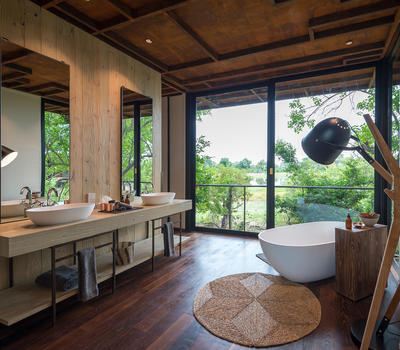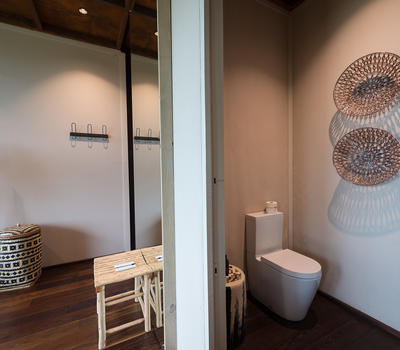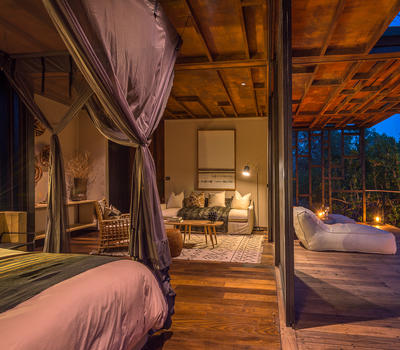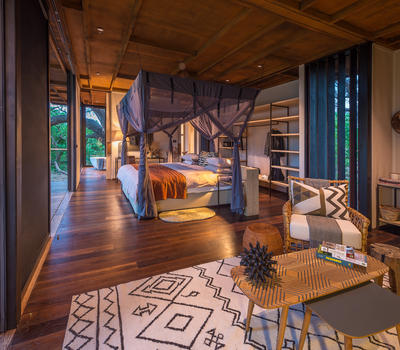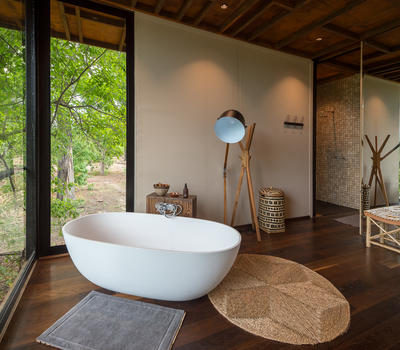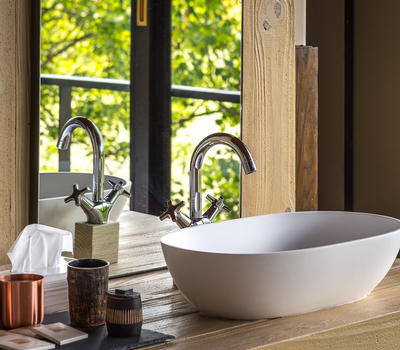 Standard Twin/Double Tent(s)
A luxurious and contemporary camp in a spectacular setting, Wilderness Qorokwe offers eight twin-bedded tents, plus a spacious family unit with its own private plunge pool. Raised decking connects guest tents to the main area, while mindfully maintaining wildlife crossings. With more than a kilometre (over half a mile) of walkways, guests can enjoy wholesome and scenic exercise within the camp.
The design inspiration for the camp comes from its natural setting in this extraordinary Botswana landscape. The result is a rich mix of natural materials and colours throughout. Bleached timbers, darker stains and accents of rust and burnt orange are used throughout. The materials chosen to build the camp include steel frames with infill panels to insulate against the heat and cold, as well as canvas and timber decks. Detailed timber ceilings perforated with light, mimic the experience of being beneath the trees at the side of the lagoon, creating a visual union with its beautiful surroundings.
Show More
Show Less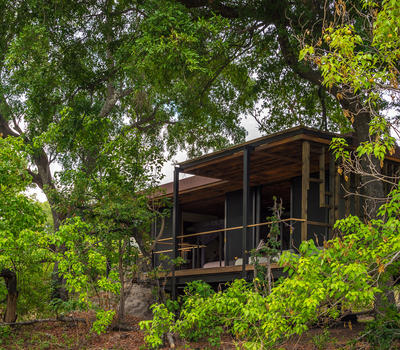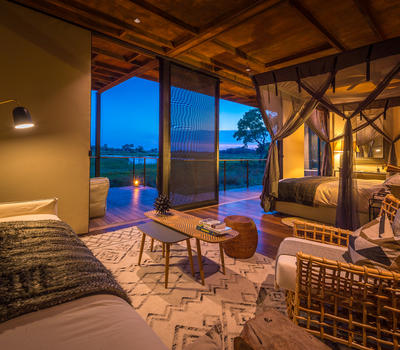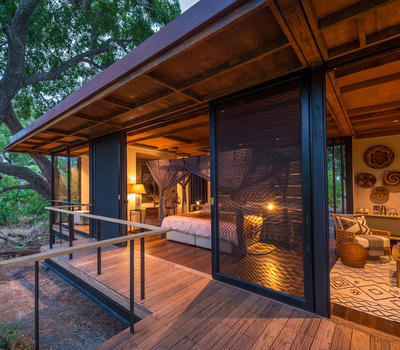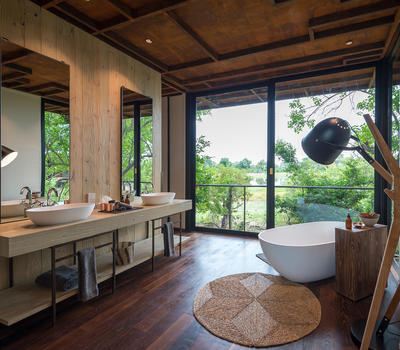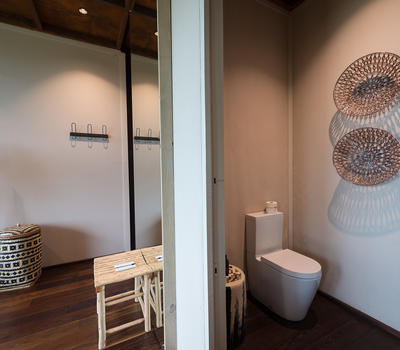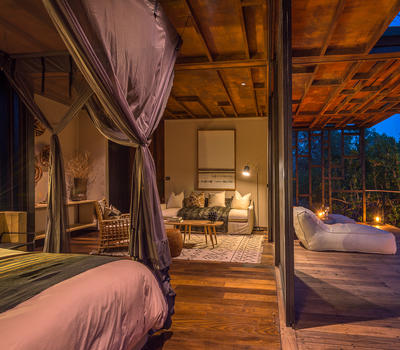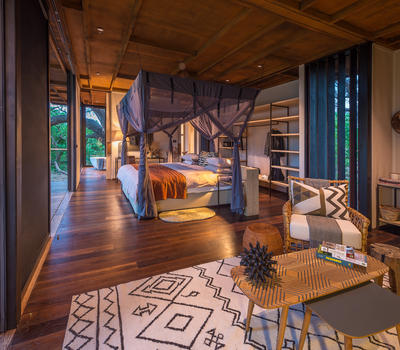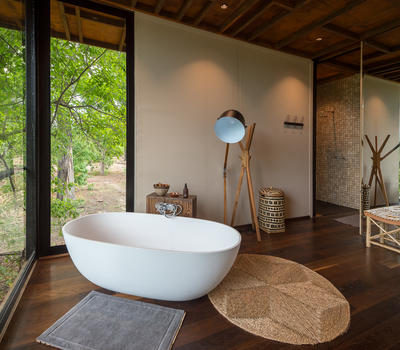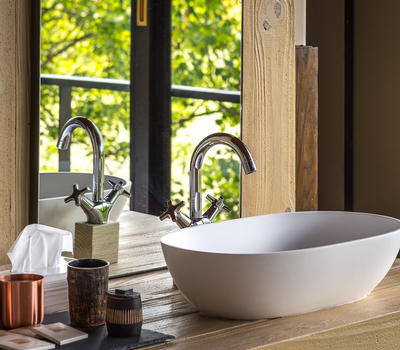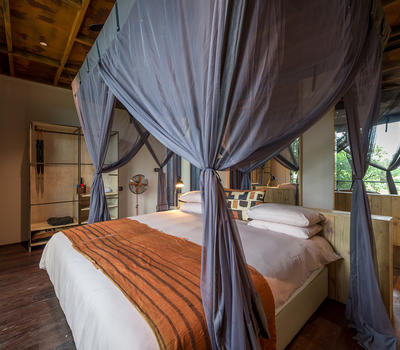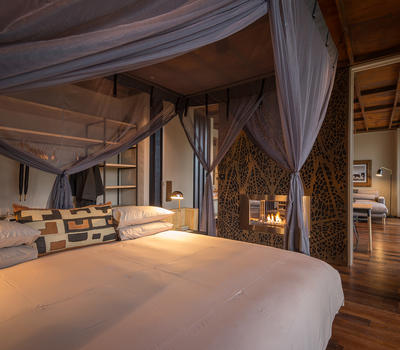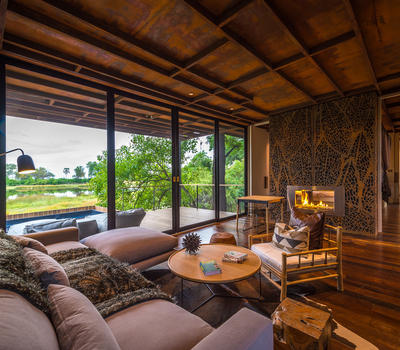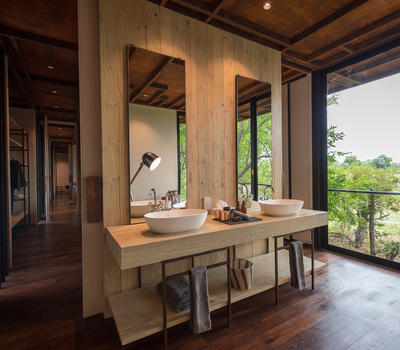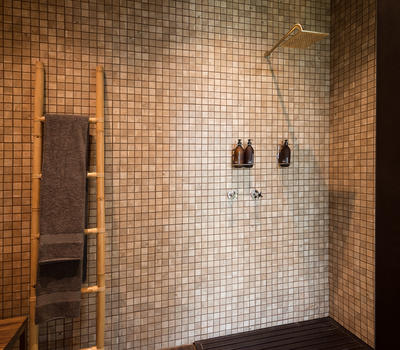 Qorokwe has a very spacious family tent with its own private plunge pool and outdoor deck with shaded loungers, as well as a shared indoor lounge, dining area and fireplace.The main bedroom has an indoor bath.
Organic shapes, and textural contrast – from timber to steel and canvas – add warmth and comfort with understated luxury.
Show More
Show Less