Pezulu Tree House Game Lodge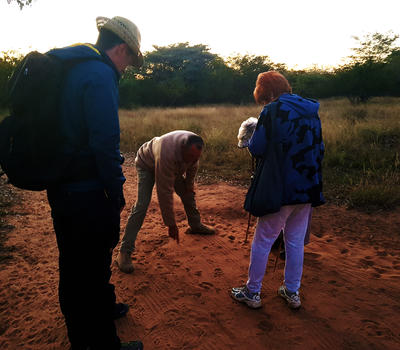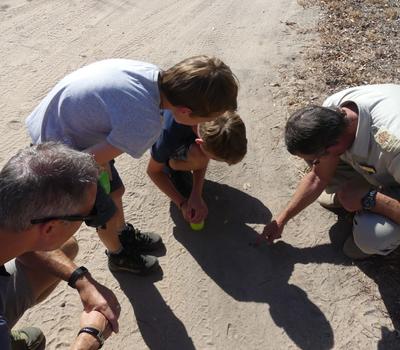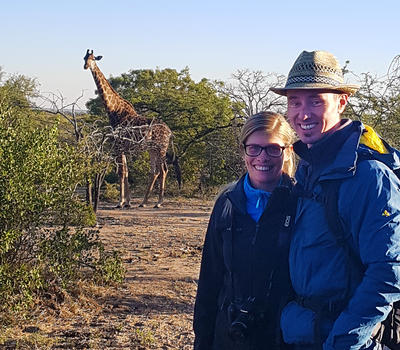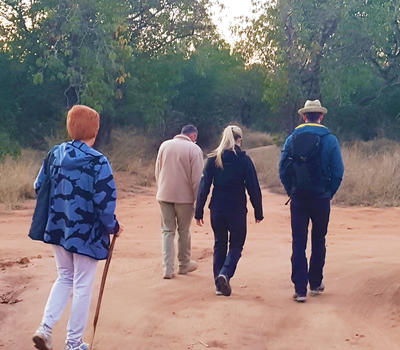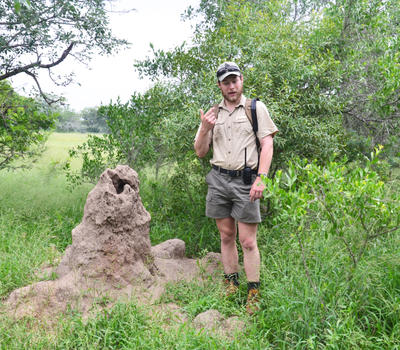 Join one of the experienced guides for a 1.5-hour morning or afternoon walk around the Great Kruger Conservancy in the Guernsey Private Nature Reserve and experience the South African bush from a new perspective. Fully immersed in the bush, one can learn about our hidden treasures, animal tracks, insects, plants etc. During the walk one will hopefully encounter some of the incredible wildlife, including giraffe, zebra, wildebeest (gnu), buffalo, impala, waterbuck, kudu and warthog, as well as many beautiful and colourful birds.
Bush walk times:
Summer: Morning meet for coffee at 05H45 and leave at 06H00. Afternoon: leave at 14H00.
Winter: Morning meet for coffee at and leave at 06H15. Afternoon: leave at 15H45.
Show More
Show Less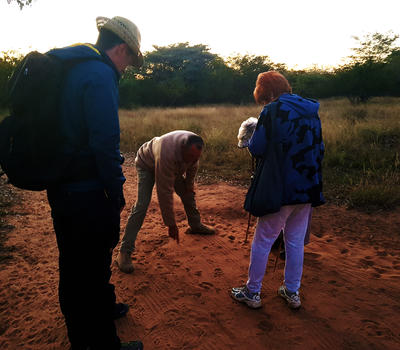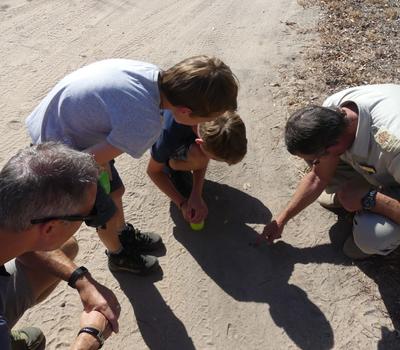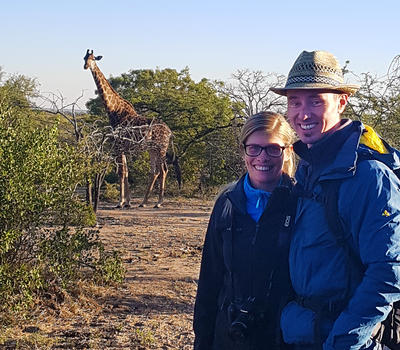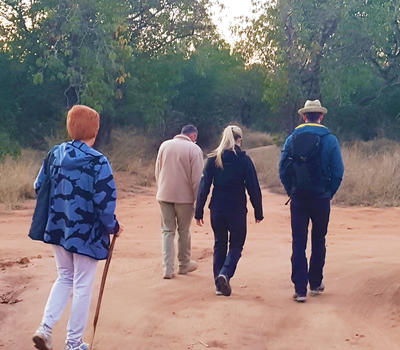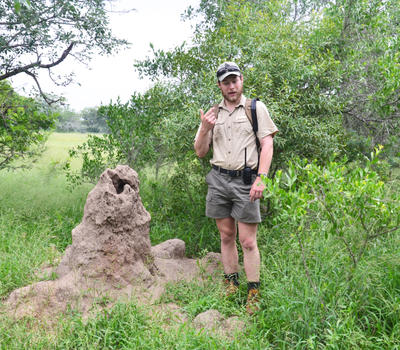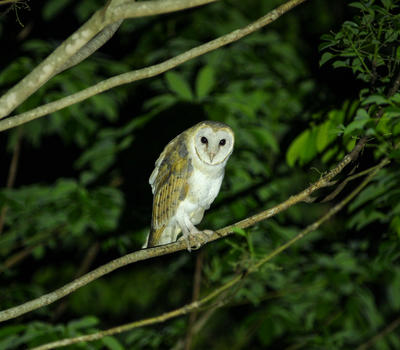 This is your opportunity to search for the incredible and mysterious nocturnal animals that inhabit the South African bush. Join our night drive and, with the help of experienced guides and a spotlight, try to spot any eyes shining back out of the dark. The daytime animals will also be visible, but one may catch sight of a genet out hunting, an owl searching for its next meal, a cute bush baby jumping between trees or even an elusive leopard! Enjoy a short break and a drink mid-drive to marvel at the unspoiled African night sky and listen to the sounds of the bush.
Night drive times:
20H30, or after dinner
Duration 2 Hours
Show More
Show Less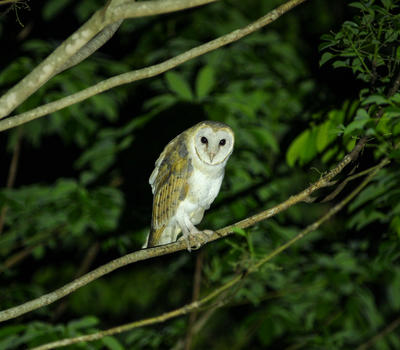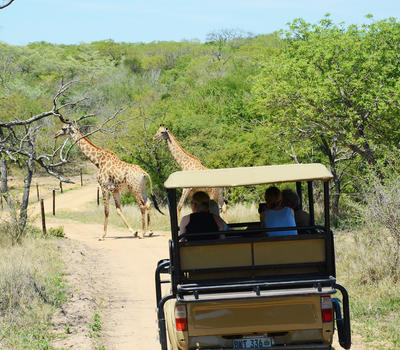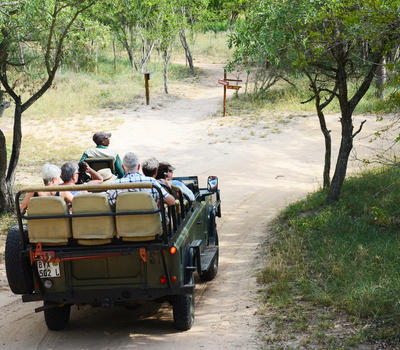 Guernsey Sunset Drive
Guernsey Private Nature Reserve is blessed with magnificent and breath taking African Sunsets at the sun disappears behind the rugged mountains of the Drakensberg, shining behind indigenous trees and animals of the bushveld.
Experience the splendour of the African bush as it changes from day to night, look out for nocturnal animals beginning their nightly activities. Experienced guides will stop at a viewpoint for a sundowner - a perfect way to end off a long day.
Duration 1.5 hours
Sunset drive times:
17H00 summer 16H00 winter
Show More
Show Less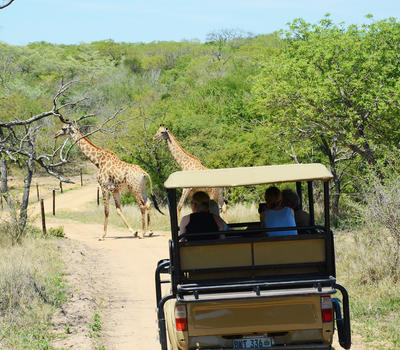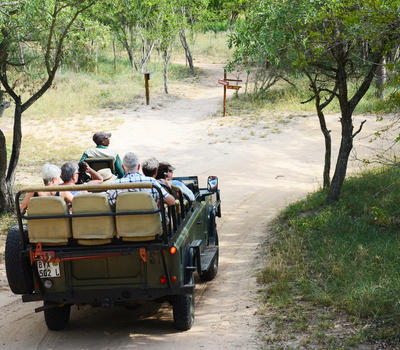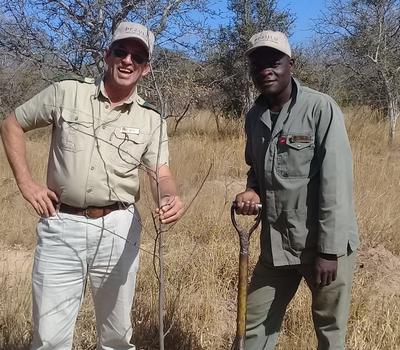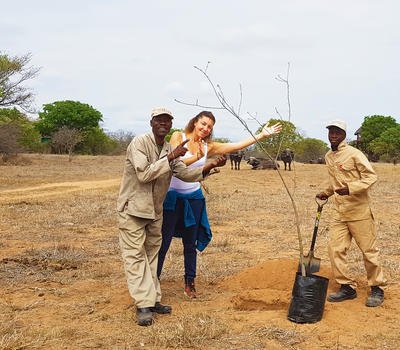 Leave your mark on African soil for future generations as you contribute to conservation. Plant your own baobab and receive a certificate complete with GPS coordinates, so that you and your family can check up on your tree as it grows. Select your tree and find the perfect spot on our property and staff will help you plant your baobab and make a memory which will last for thousands of years.
Show More
Show Less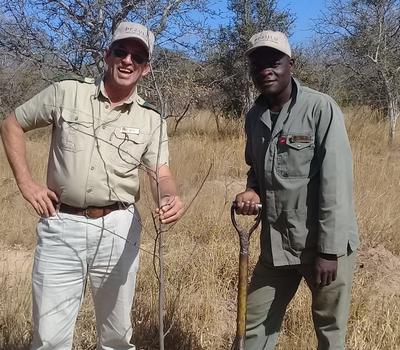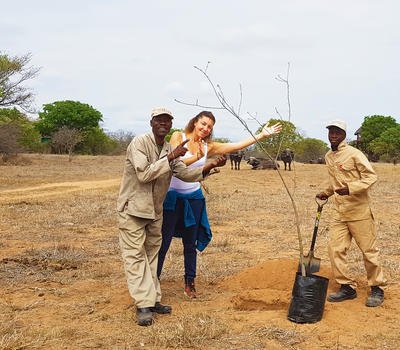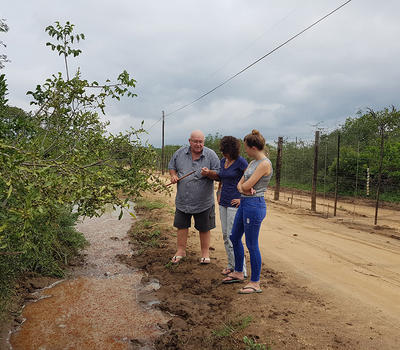 If you have really caught the safari bug, experience a day in the life of a ranger. Explore the incredible diversity of life in the bush and learn some of the skills rangers use every day, including tracking, bird identification and calls, medicinal plants, survival and navigation, etc. Finish with a self-cooked lunch in the bush and receive a certificate at the end of the day to mark your achievement.
Show More
Show Less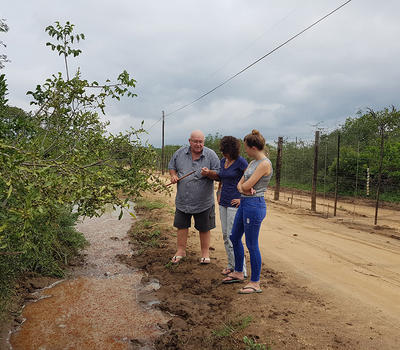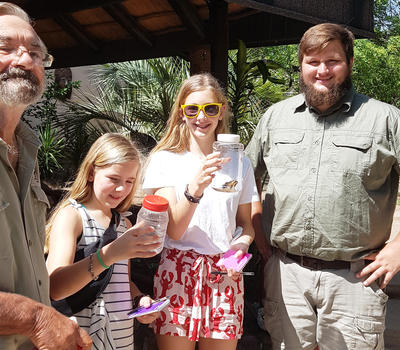 A chance for any budding rangers to experience the bush hands on and learn some amazing things. The 2-hour course will take place on foot with experienced guides. The junior rangers will learn about all aspects of life in the bush, from animals and how to find and identify them, to birds and insects, plants and trees, navigation and conservation. Parents are welcome to come along to take photos and translate if necessary.
Show More
Show Less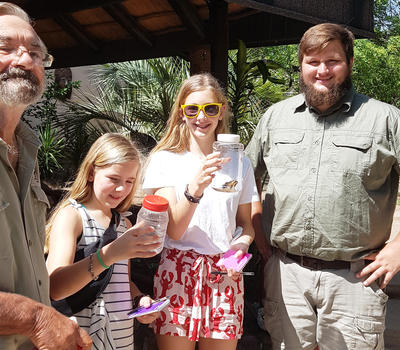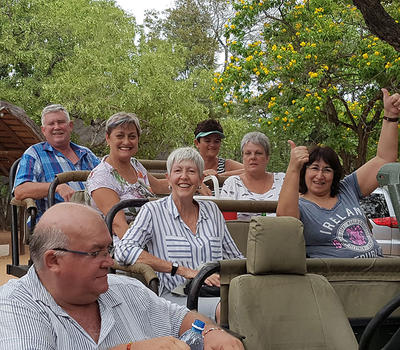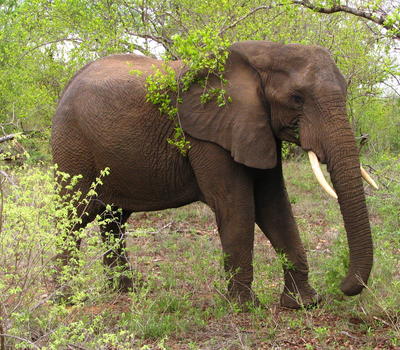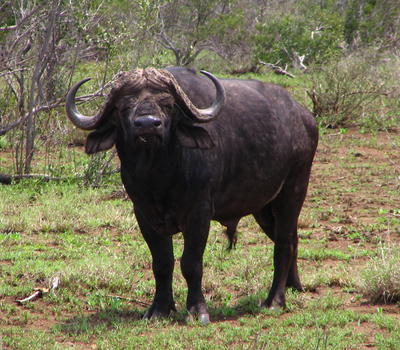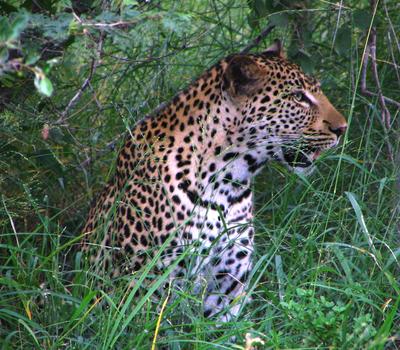 The Big 5 – elephant, lion, leopard, rhino and buffalo- is on everyone's wish list when they travel to South Africa. Choose from either a morning or an afternoon game drive and set off in search of these magnificent animals. All the game drives take place in an open safari vehicle in the neighbouring Manyeleti Game Reserve, adjacent to the Kruger National Park. Guests will be collected from the lodge and driven the 45 minutes to the main Manyeleti gate where their safari adventure begins
Big 5 Game Drive times:
Morning: meet at 04H45 for tea & coffee, pick up at 05H00
Afternoon: pick up at 14H00
Show More
Show Less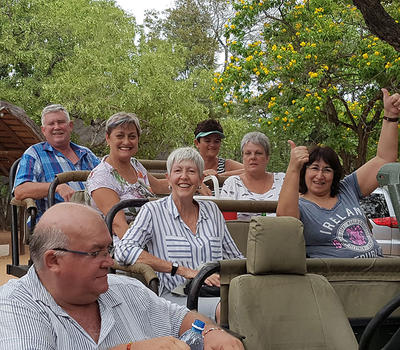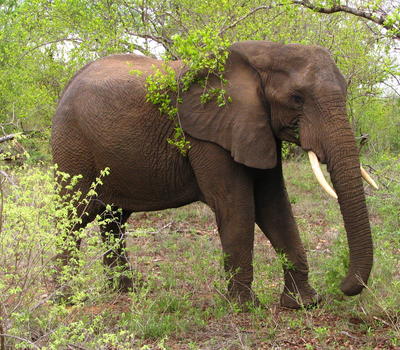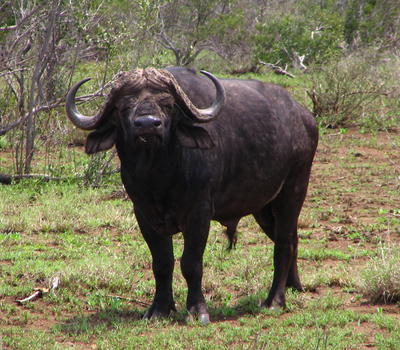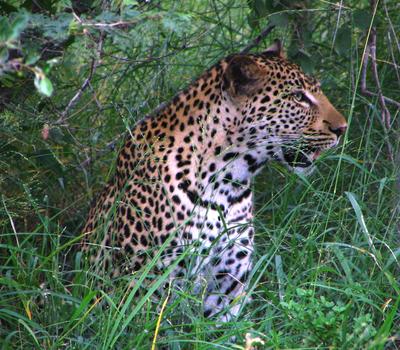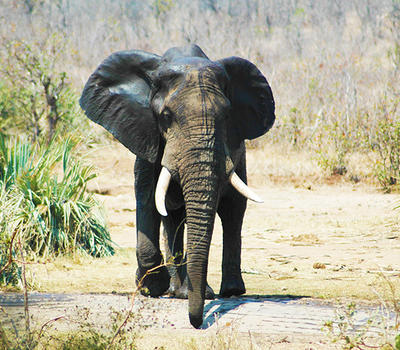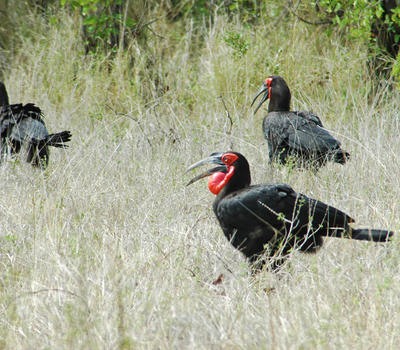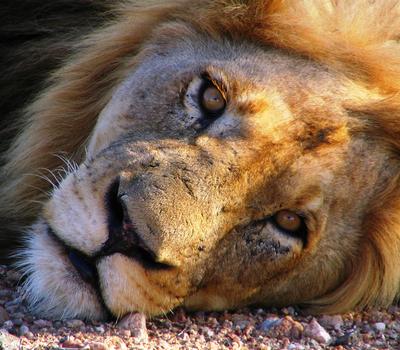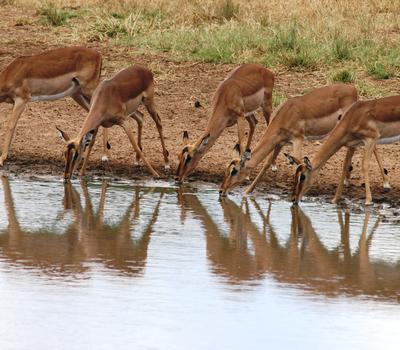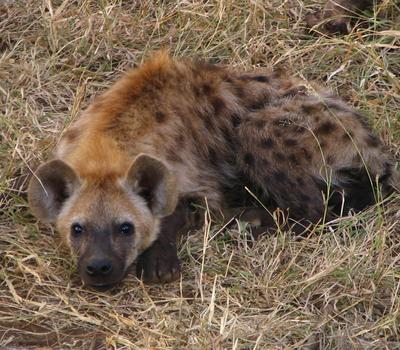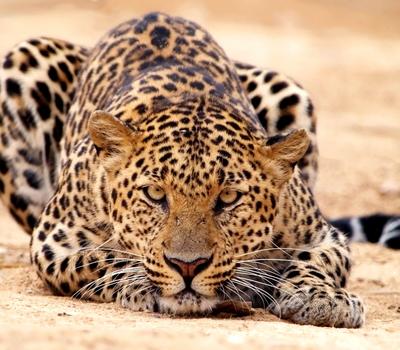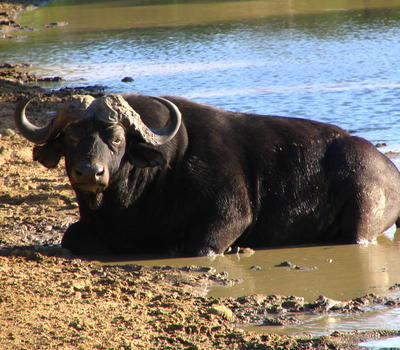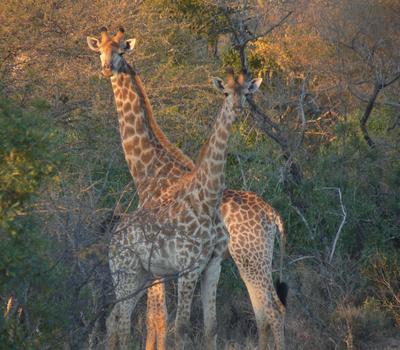 Kruger National Park Day Tour
Kruger National Park – the jewel in South Africa's crown. Pezulu offers two possibilities for exploring this most infamous and diverse of national parks, in either a closed (minibus) or open vehicle. Whichever option is chosen, one of Pezulu's knowledgeable and passionate guides will accompany guest, who will help discover and understand the incredible wildlife including the BIG 5, and flora of the park, as well as explaining the importance of Kruger National Park for conservation in South Africa.
Kruger Park Day Tour times: full day from 05H00, or on request.
Show More
Show Less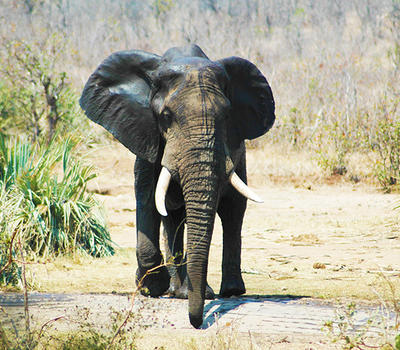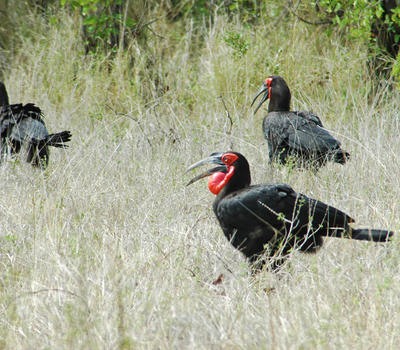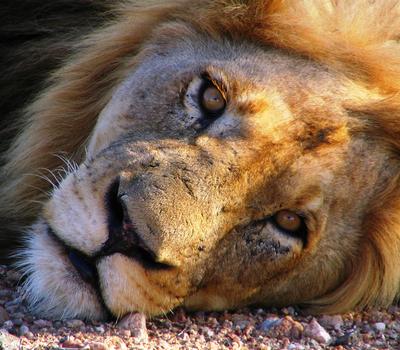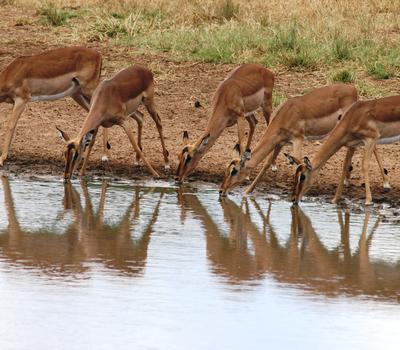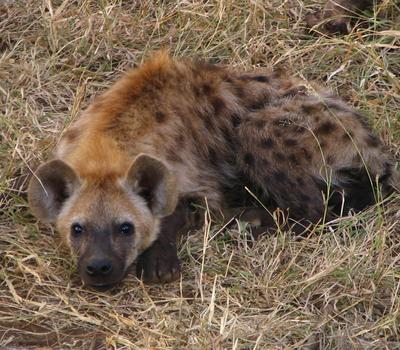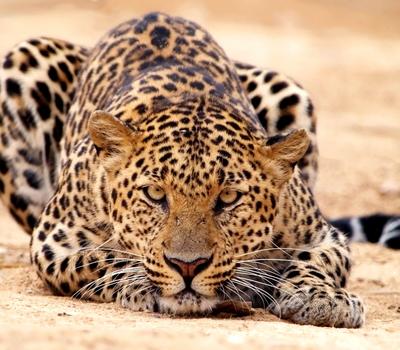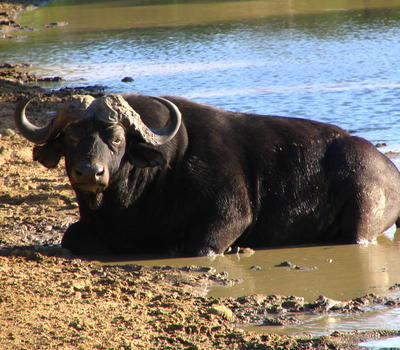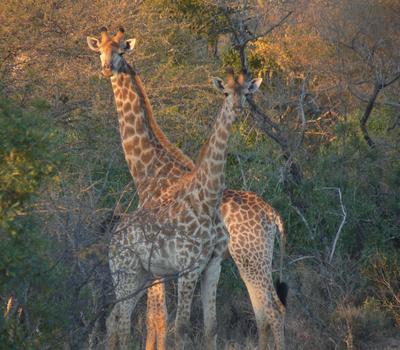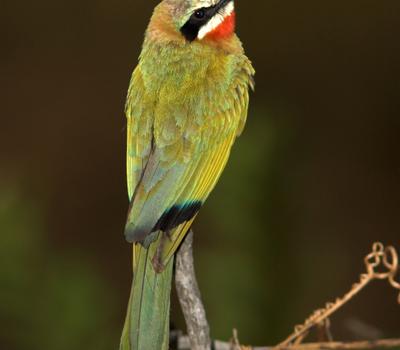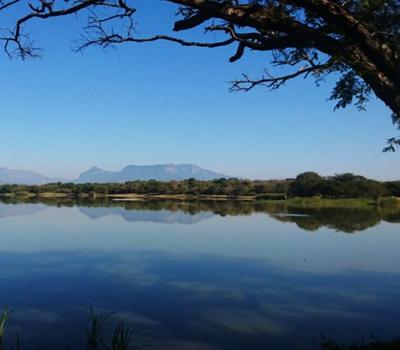 Birding Day at Klaserie Dam
The nearby Klaserie Dam is home to an amazing variety of birdlife and is the perfect spot to explore and unleash your inner birder. One of our experienced guides will accompany guests to the dam and introduce them to the wonderful birdlife. This half day excursion can also be extended to include a picnic lunch in the bush (not included in the price).
Klaserie Birding Day times: 09H00 – 13H00
Show More
Show Less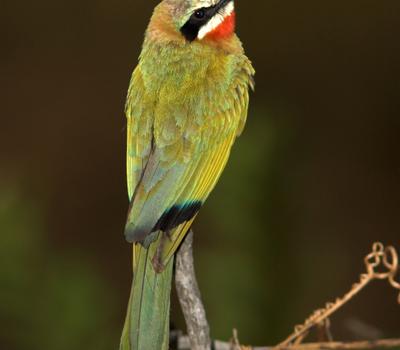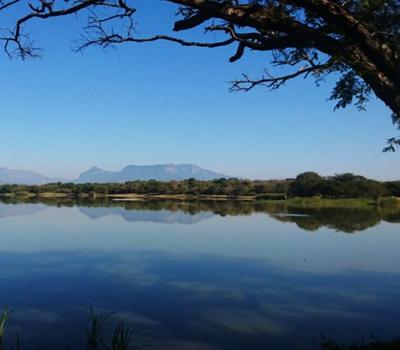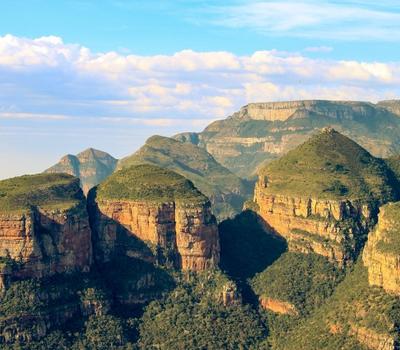 With the third deepest canyon in the world on our doorstep here, one cannot possibly visit this area without taking in it's spectacular beauty on the scenic Panorama Canyon Route. Experience this day-trip as a self-drive activity, or sit back and enjoy the scenery as one of our guides takes guests to some of the primary sights. These include the Three Rondavels, Bourke's Luck Potholes, numerous waterfalls, Wonderview and God's Window.
Panorama Canyon Route times: on request.
Show More
Show Less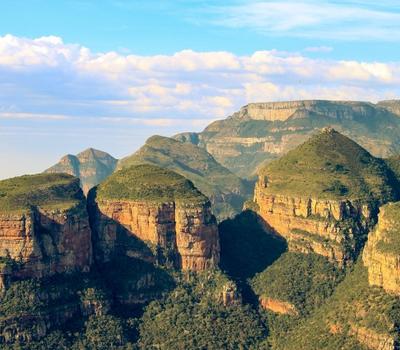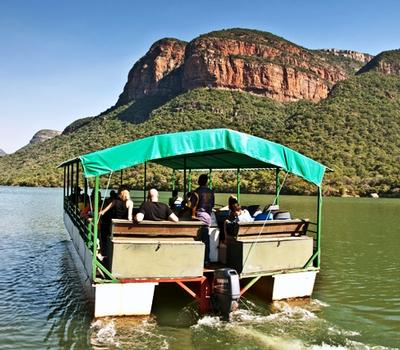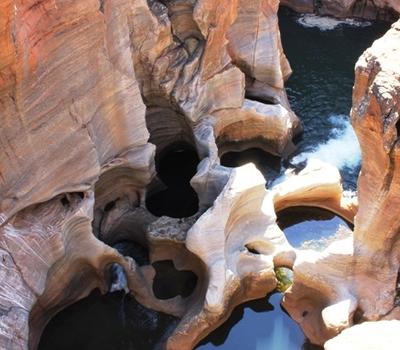 Experience the majesty of the Blyde River Canyon from a different perspective by taking a cruise on the Blyde Dam. The 1.5-hour cruise, led by a knowledgeable local guide, will allow one to sit back and relax to the sound of the water, as you learn about the stunning natural features and the wildlife that inhabits the canyon. Sail past basking crocodiles, pods of hippos, beautiful waterfalls and breath-taking cliffs.
Blyde River Boat Cruise times: 11H00 & 15H00.
Show More
Show Less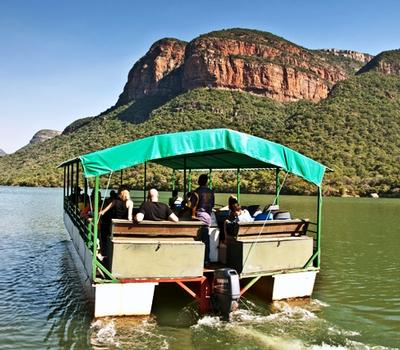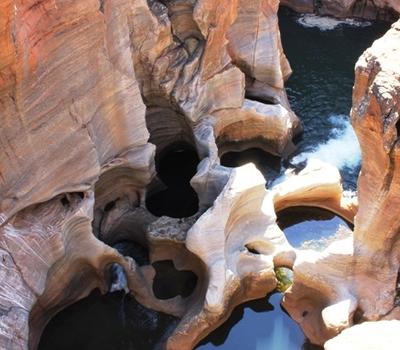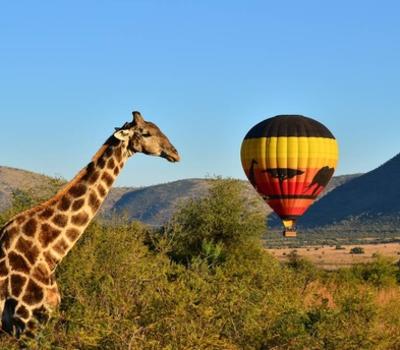 Take to the skies at sunrise and gain an entirely new perspective of the South African bush. There are few things as beautiful as an African sunrise, so why not experience one from the air! Soaring along in the shadow of the majestic Drakensberg Escarpment, take a moment to breathe in the fresh morning air and enjoy the breath taking surroundings. An experienced pilot will take guests over some neighbouring private nature reserves so keep eyes peeled for wildlife too.
Hot Air Balloon Ride times: (weather permitting)
Summer: meet at launch site at 4.40am, flight at 5am
Winter: meet at launch site at 6.10am, flight at 6.30am
No children under 1.2m tall.
Show More
Show Less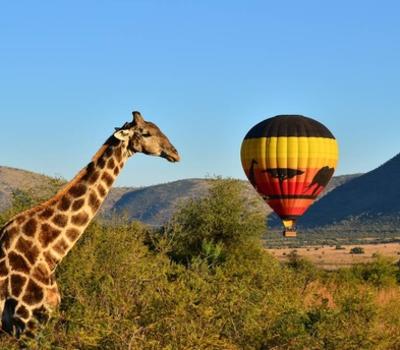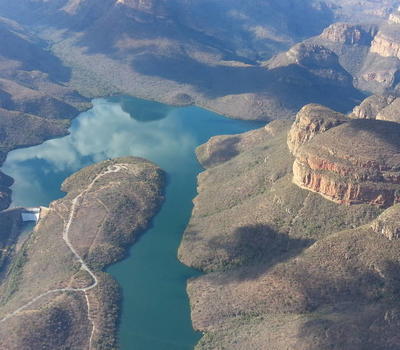 For the particularly adventurous, a scenic microlight flight over the many private nature reserves in the Hoedspruit area will not disappoint. Alone in the microlight, apart from the pilot of course, experience one of the closest things to actually flying and get a bird's eye view of the stunning Lowveld. Soar over the bush, free as a bird, during the 30-minute flight and look out for wildlife below.
Scenic Microlight Flight times: on request, weather dependent.
Show More
Show Less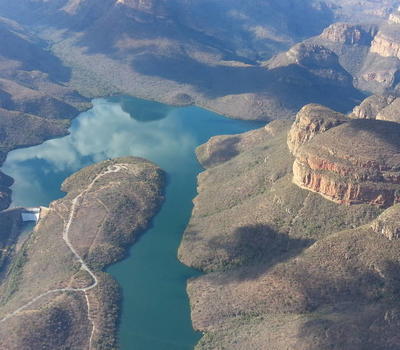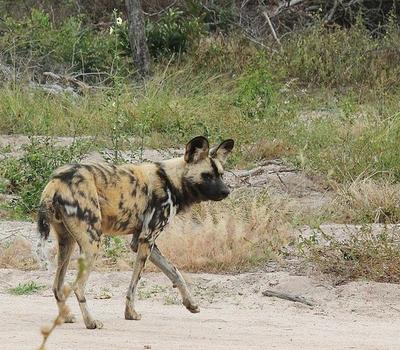 Hoedpsruit Endangered Species Centre (HESC)
"It is common knowledge that the cheetah is a beautiful, elegant big cat – and fast – but how many people realise that it is critically endangered?" (Princess Michael of Kent, Royal Patron of HESC).
The Hoedspruit Endangered Species Centre is one of the leading private research and breeding facilities for endangered species in South Africa. Join one of their 2-hour informative tours and learn all about their cheetah breeding project, as well as the many other endangered species which unfortunately, for one reason or another, call the centre their home, and the ongoing struggle against poaching in this part of the world
HESC tour times: 09H00, 11H00, 113H00 15H00.
Show More
Show Less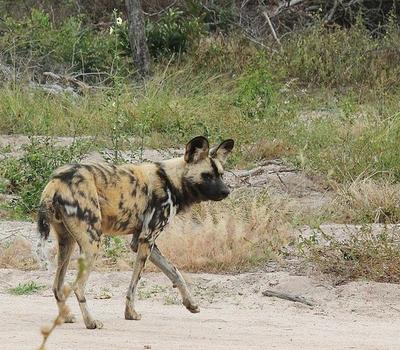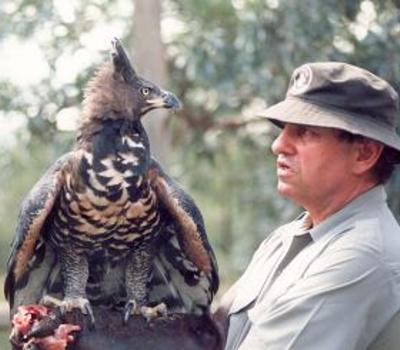 Moholoholo Rehabilitation Centre
Moholoholo is a centre for the rehabilitation and care of abandoned, injured and poisoned wildlife. Wild animals are brought to the centre from all parts of South Africa to be cared for and re-introduced into their natural environment. Animals that cannot be returned to the wild due to the nature and extent of their injuries are taken care of at the centre and used to educate the many people who visit Moholoholo each year. The 2-hour tours are led by a knowledgeable guide who will introduce guests to the many residents of the centre and explain their individual stories, as well as the important work done by the centre and its staff.
Moholoholo tour times: 09h30 & 15H00 (Monday to Saturday)
Show More
Show Less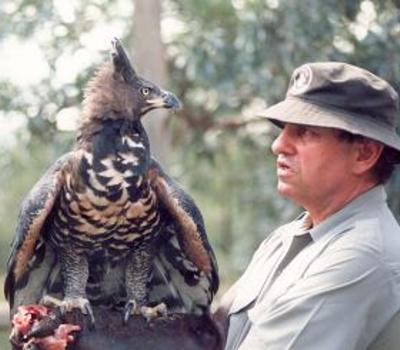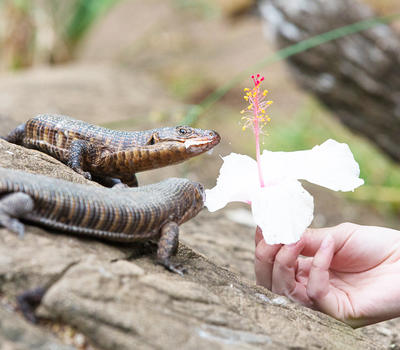 If you love all animals, even those which aren't cute and fluffy, we recommend a visit to the Kinyonga Reptile Park, to discover the astonishing, and deadly, variety of reptiles with which we share this environment. Learn all about these fascinating creatures with an interactive experience or simply marvel at them during a tour of the reptile park.
Kinyonga Reptile Park times: 08H00 to 17H00.
Show More
Show Less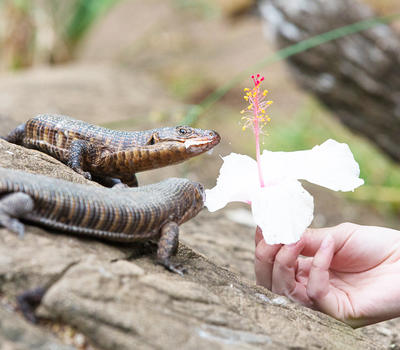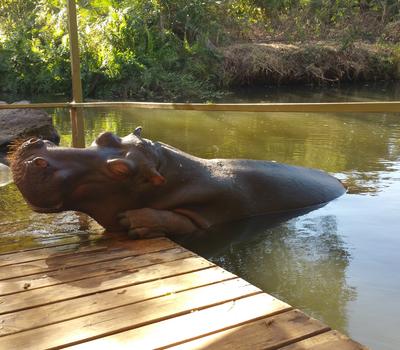 Jessica the hippo doesn't know that she is one of Africa's most dangerous animals. Rescued from a flood as a tiny baby, Jessica grew up in a local couple's home, together with their dogs and still visits regularly though she now lives in the wild. This really is a unique opportunity to see the formidable hippo up close and learn about them from Tonie, who has many years' hands on experience. During the visit, a short film about Jessica's story is presented, and then guests will have the opportunity to feed Jessica one of her favourite snacks and take photos up close
Jessica the Hippo times: 9H30 – 11H30 & 14H30 – 15H30 (on Sundays only 9H30 – 11H30)
Show More
Show Less