Wilderness Vumbura Plains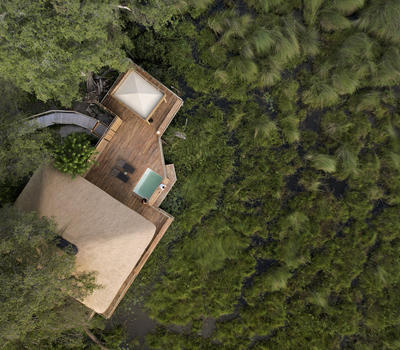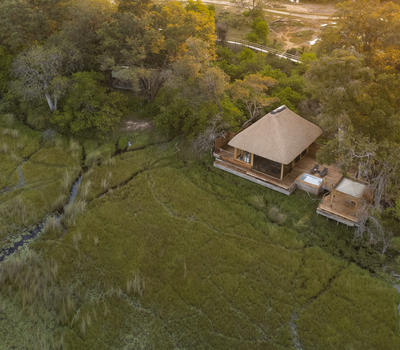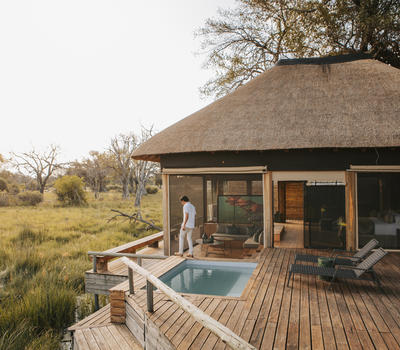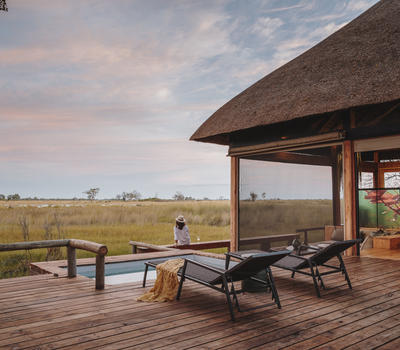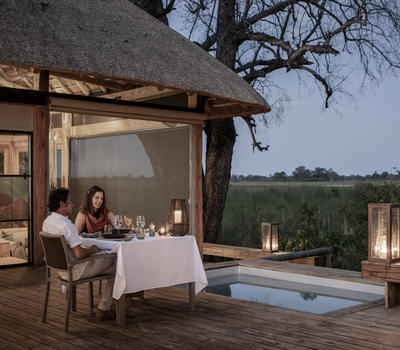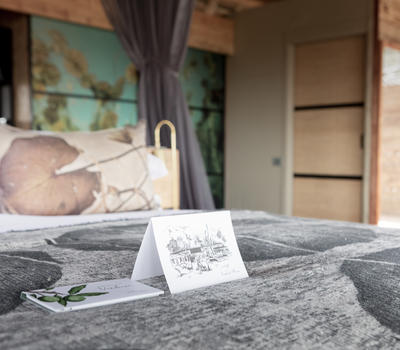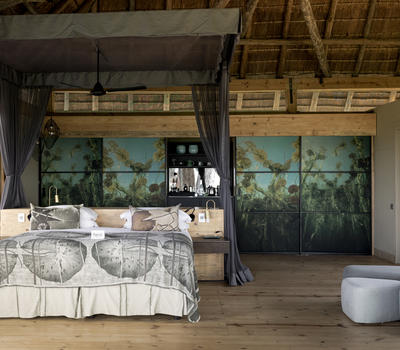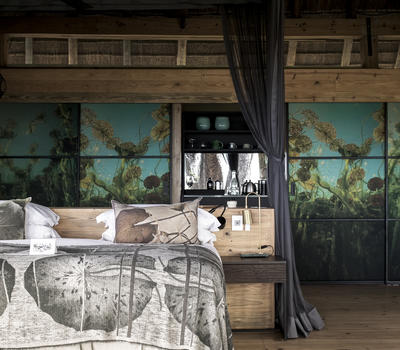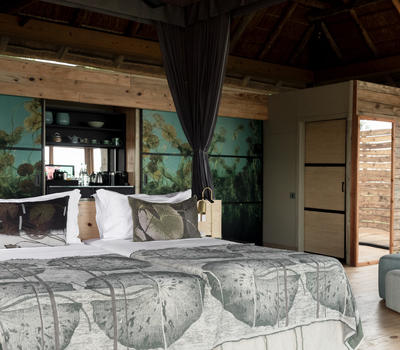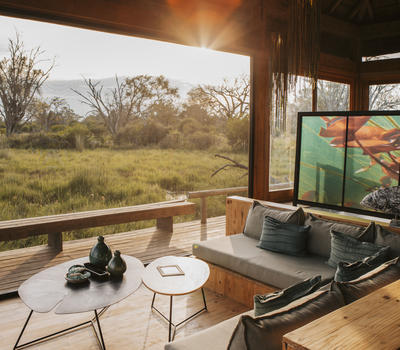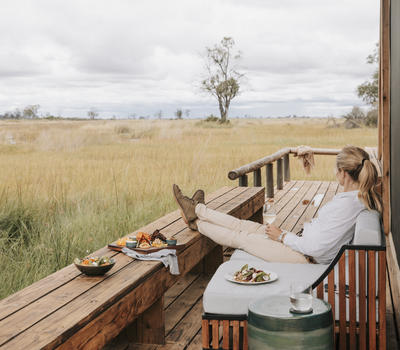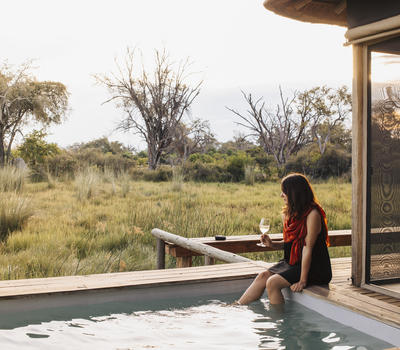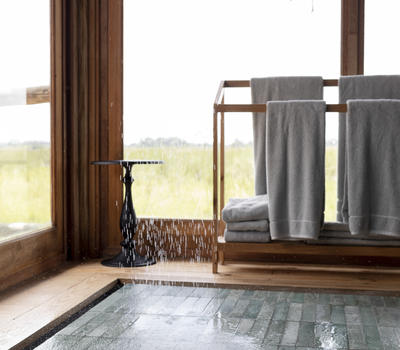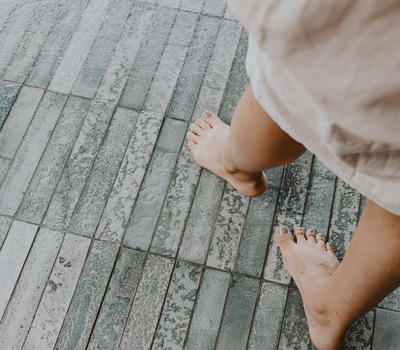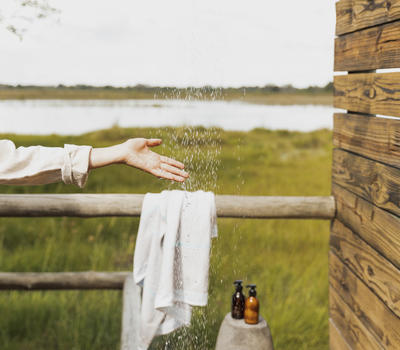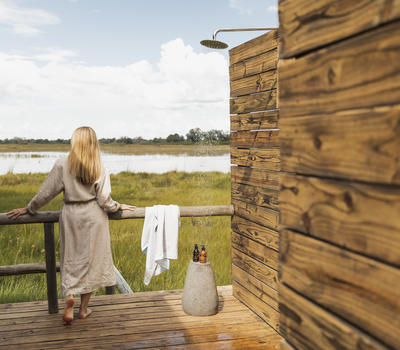 The look and feel of Wilderness Vumbura Plains celebrates its sense of place and culture, bringing bespoke design elements of the camp's core purpose and pioneering community partnership with the Okavango Community Trust (OCT) alive throughout the camp.
The formation of the Okavango Delta and the life it supports, including paying tribute to the individual heritage stories of the Okavango Community Trust (OCT), is all showcased and brought to life in various artwork, screens, maps, basket weaving patterning and dyes.
Inspiration for the suite interiors is drawn from the environment to pay homage to the Okavango Delta, with a colour palette of turquoise, purples and natural tones. Enlarged underwater photographs clad wardrobe doors and shower screens, while charcoal-coloured mosquito nets and black sanitary ware offer a more contemporary feel.
Wilderness' much-loved Wilderness Vumbura Plains is designed to maximise the magical views of the Delta, whilst maintaining a light footprint in camp structure. With interiors enhanced to bring nature inside; as well as weaving in extraordinary conservation and cultural stories into bespoke design pieces for guests to experience in a tangible way. Vumbura is truly a must-visit safari choice.
Show More
Show Less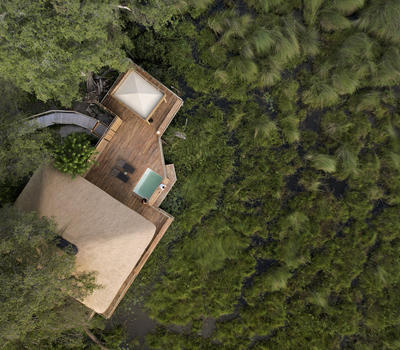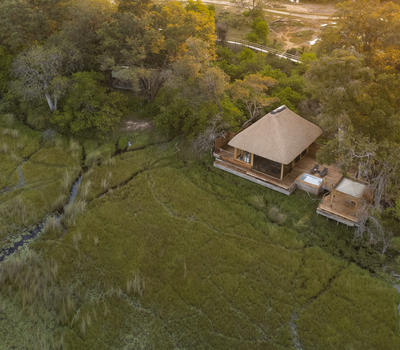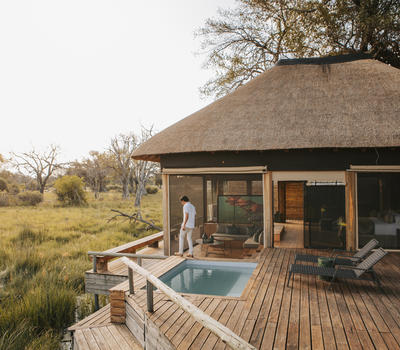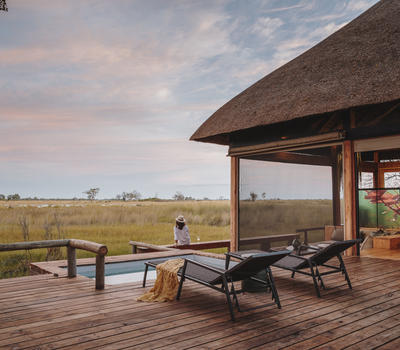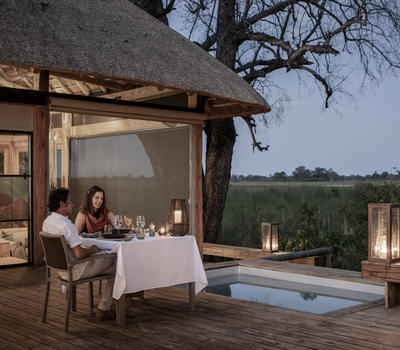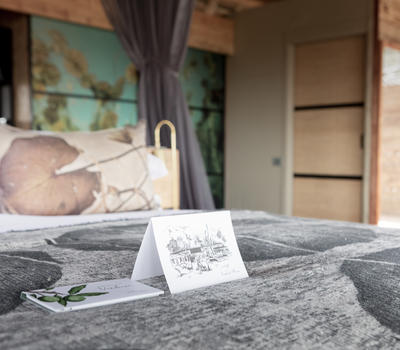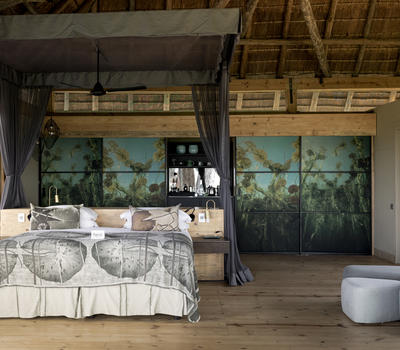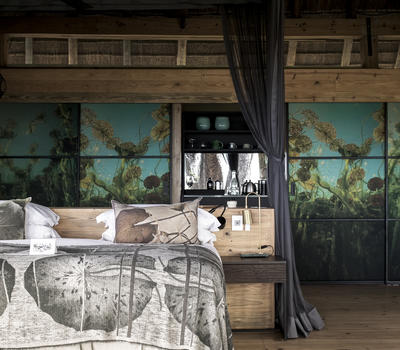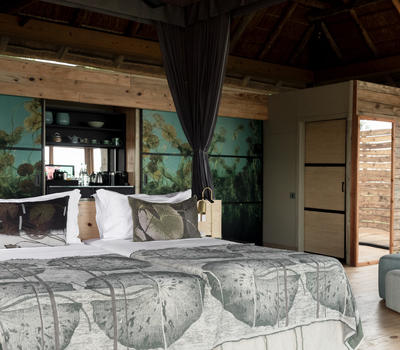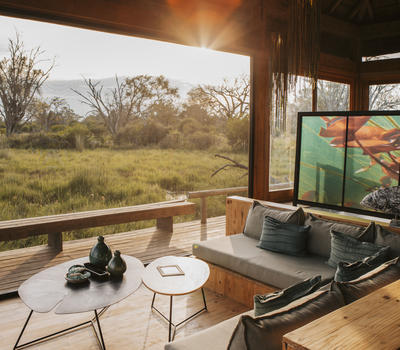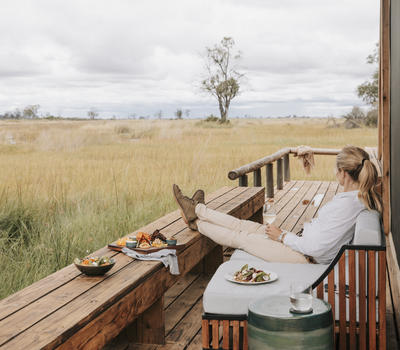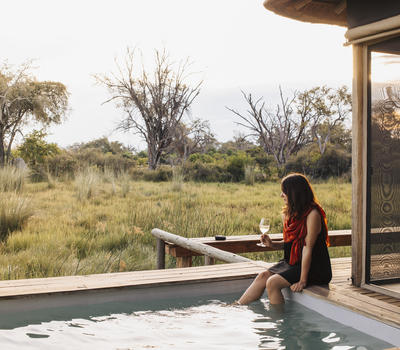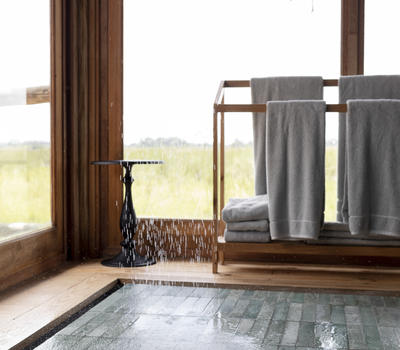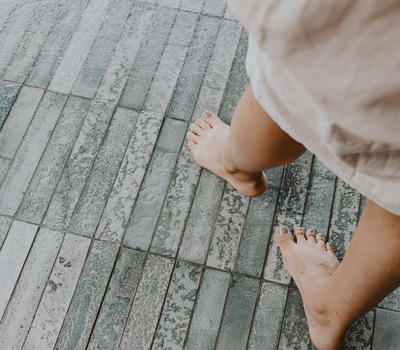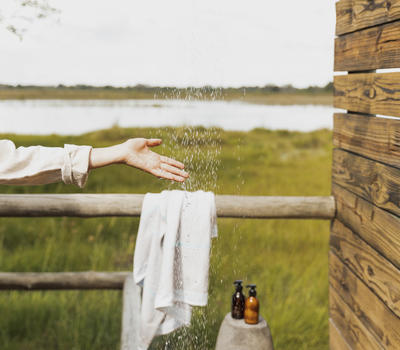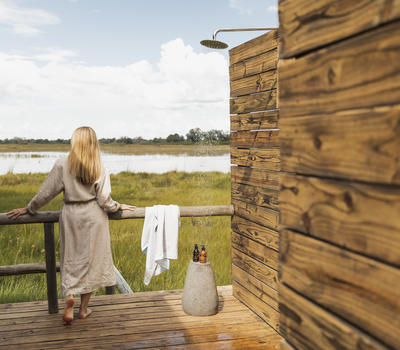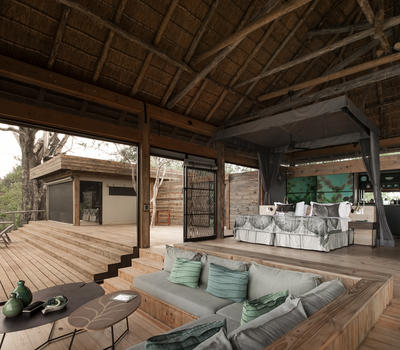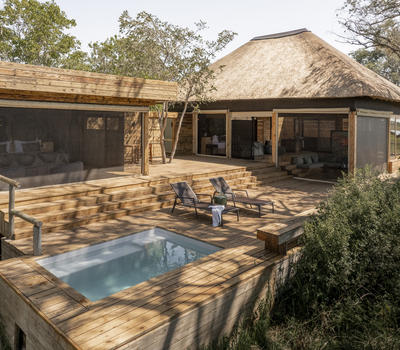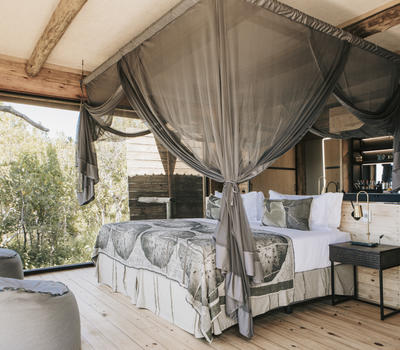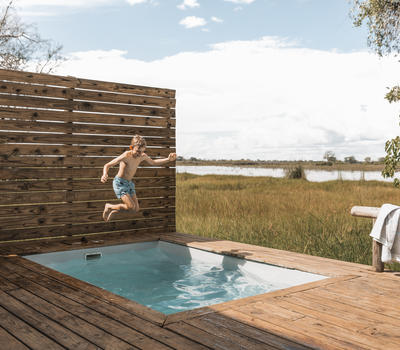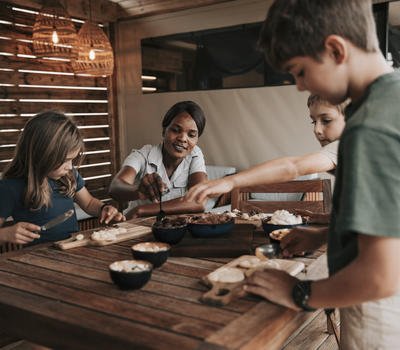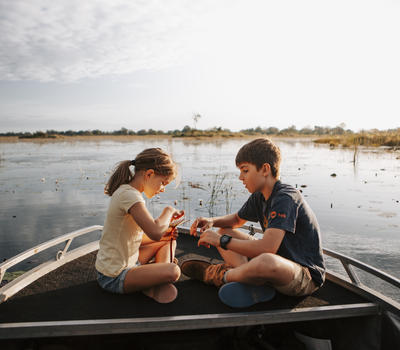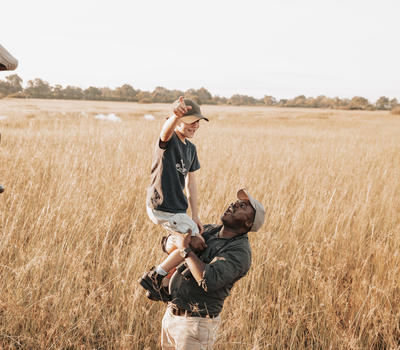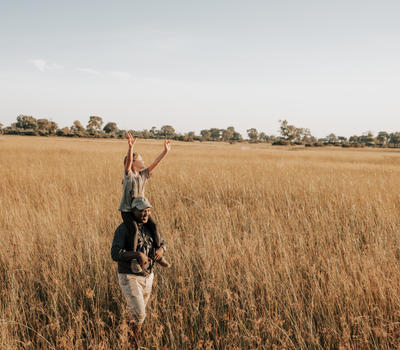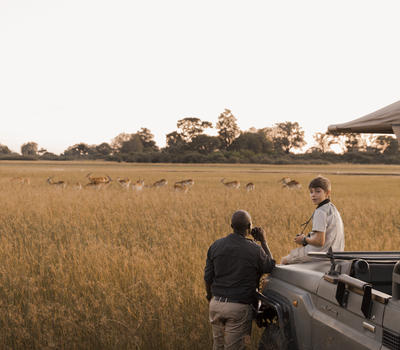 Wilderness Vumbura Plains North offers six suites, and two family units. While Wilderness Vumbura Plains South consists of six suites, and no family accommodation.
The two family units at Wilderness Vumbura Plains North each accommodate four guests comprising two bedrooms, each with own en-suite bathroom facilities. The main bedroom has a large sunken indoor lounge, with spacious indoor and outdoor showers, whilst the second bedroom is smaller and provides an indoor shower. Both bedrooms have separate entrances, however, share an outdoor deck and private plunge pool with seating area. Recommended for families with younger children is the one family unit with an inter-leading shaded lounge area which is semi-outdoor as canvas blinds may be rolled up and down to provide cover for all weather conditions.
Show More
Show Less