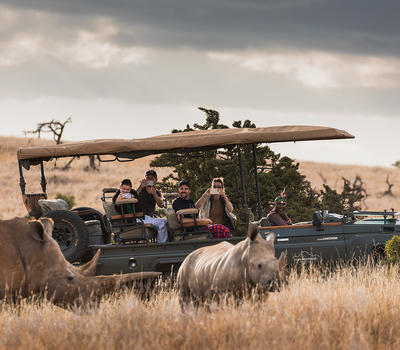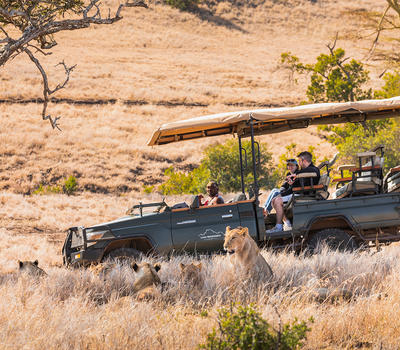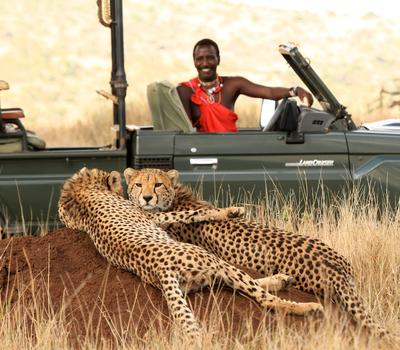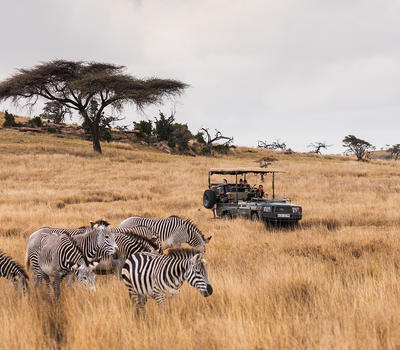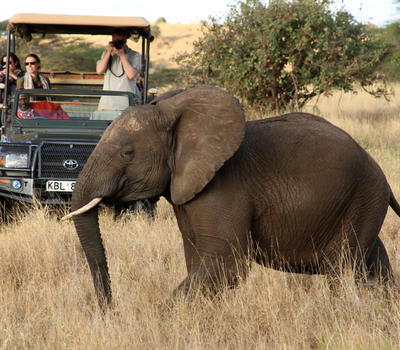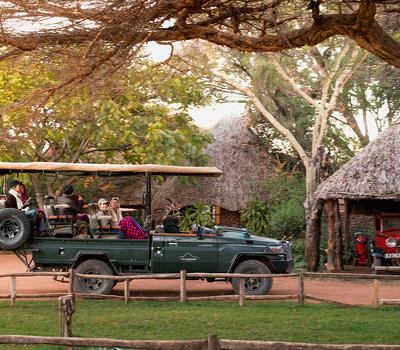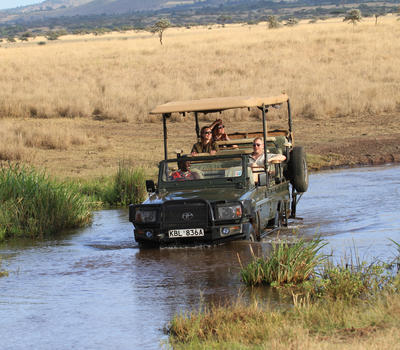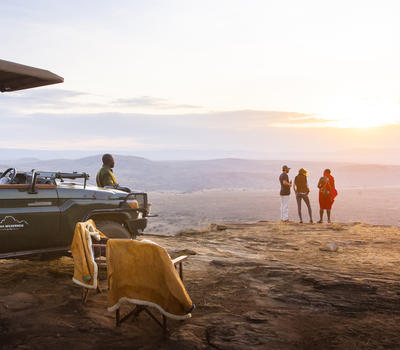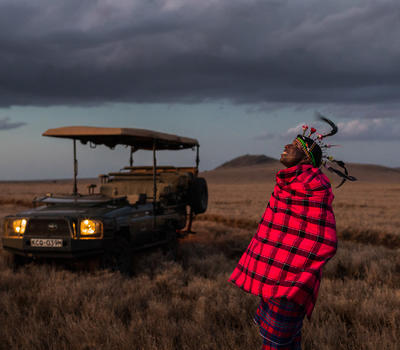 A team of fully-qualified driver guides are on hand for vehicle safaris across the conservancy. The specially adapted open vehicles allow for excellent viewing but it is the richness of the game that our guests talk about. All the main safari predators, the rare Grevy zebra and of course the threatened rhino, both black and white, can be viewed in abundance. A particular favourite and well recognised aspect of the area near the lodge are the good elephant numbers. The game drives are on your terms using our experience and are not limited to daylight hours. We often explore the conservancy by night using spotlight and the full moon when it obliges. Lewa offers a very good opportunity to see the Big 5.
Show More
Show Less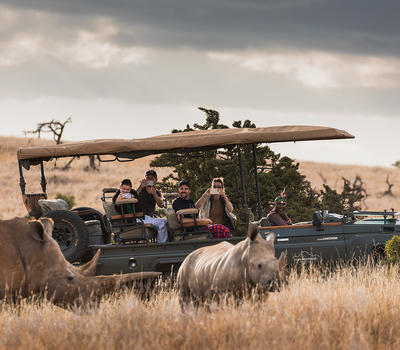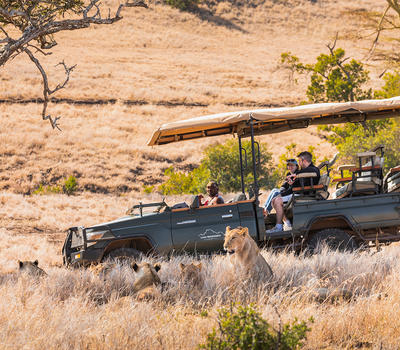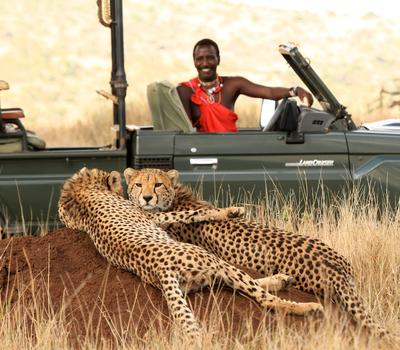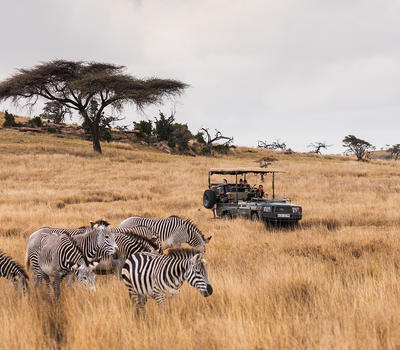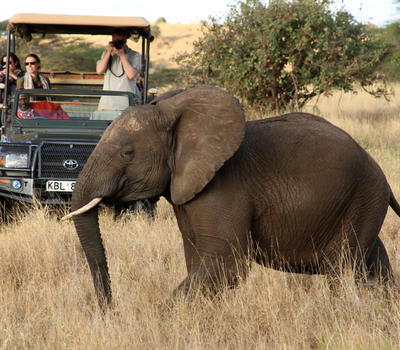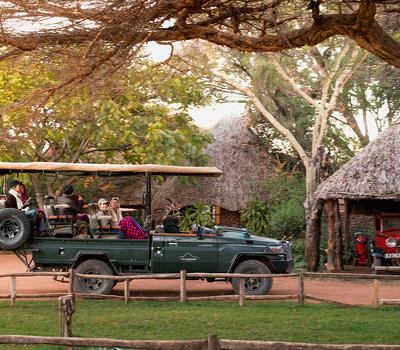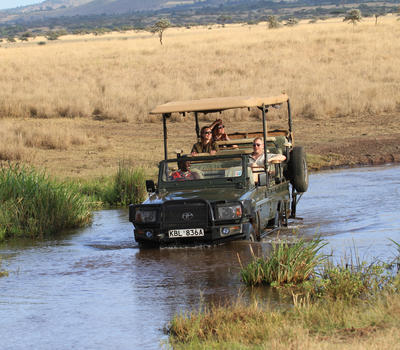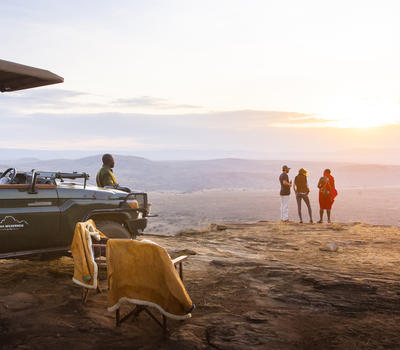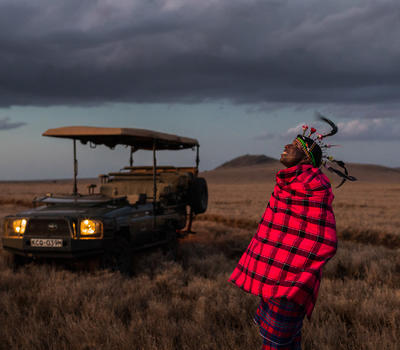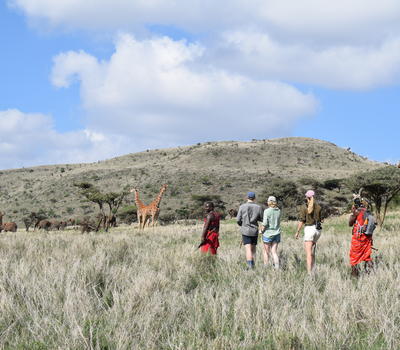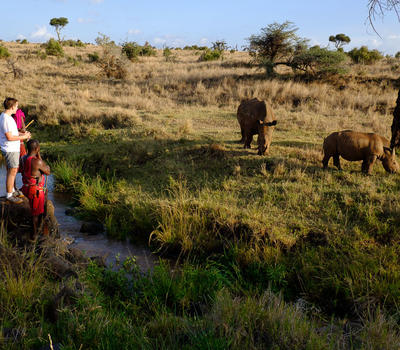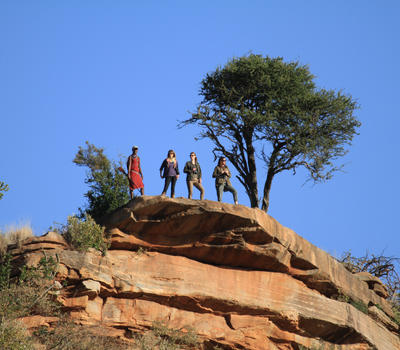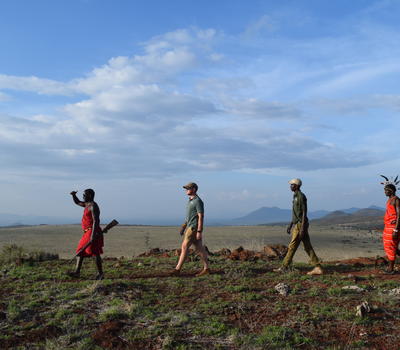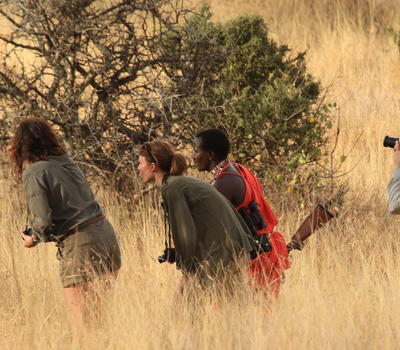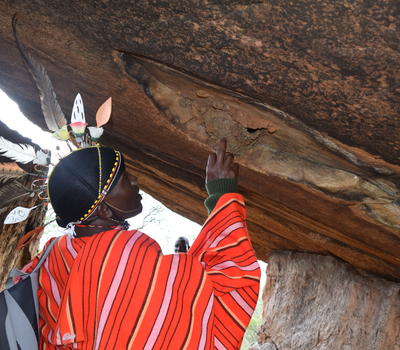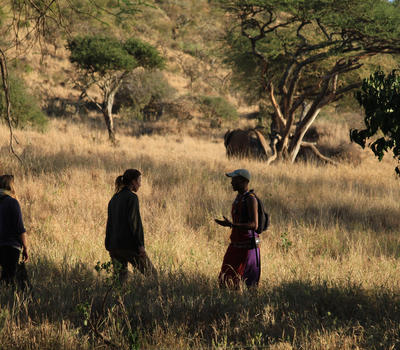 One of the most popular ways to explore the conservancy is in a more traditional fashion – on foot. Lewa Wilderness' expert Masai walking guides, who have lived here all their lives, explore Lewa with guests to really get up close to many of our wild neighbours. Out walking almost nothing is a barrier and ground is covered very easily making the safari experience so much more real. Guests either walk in the early morning or early evening before dark. For the more in depth walking we suggest a few nights on Walking Wild.
Show More
Show Less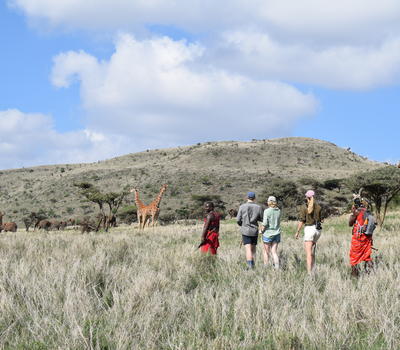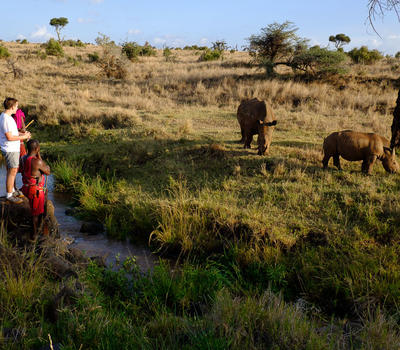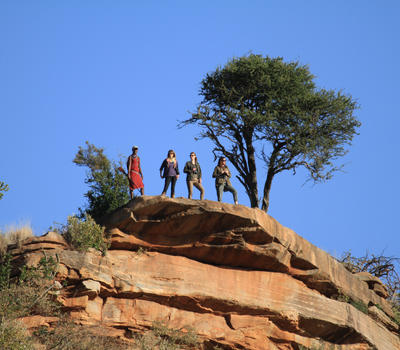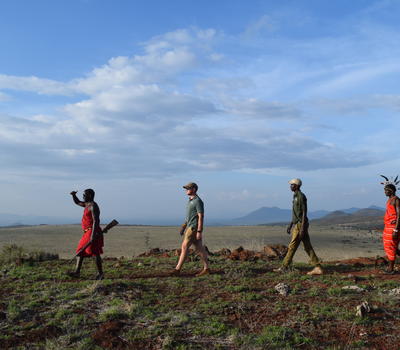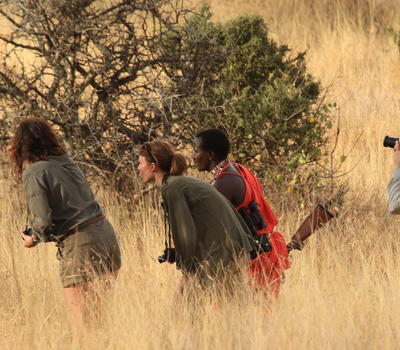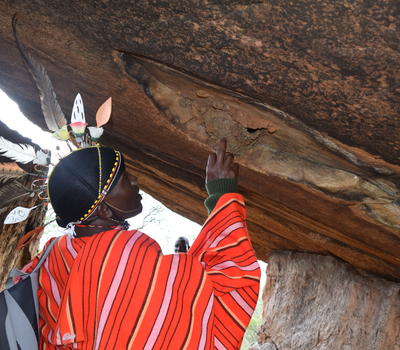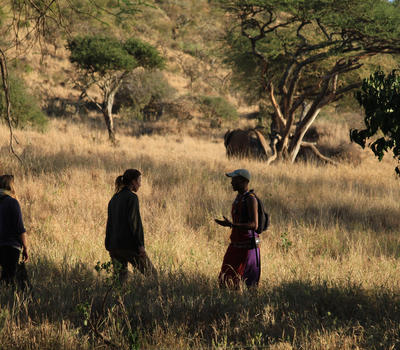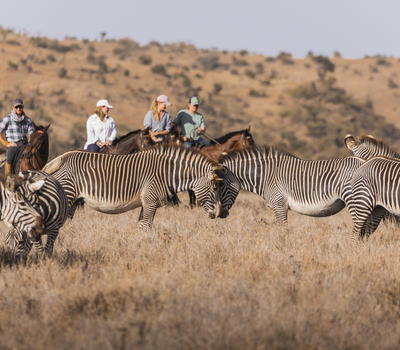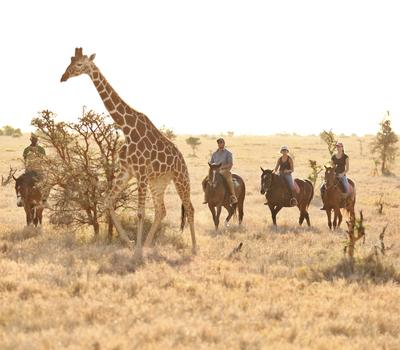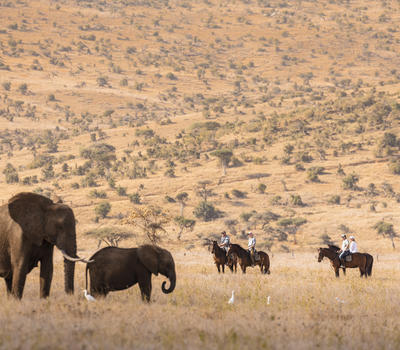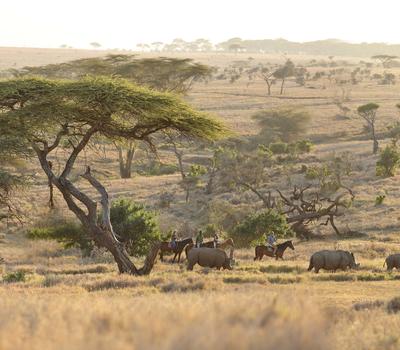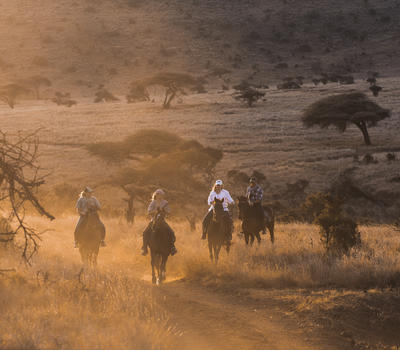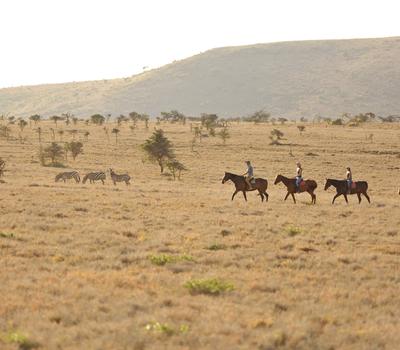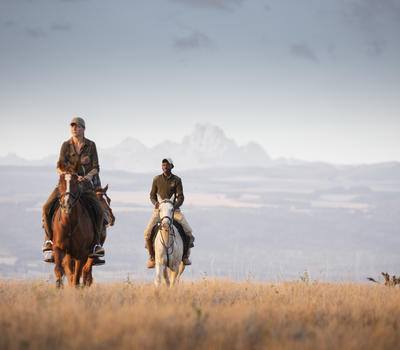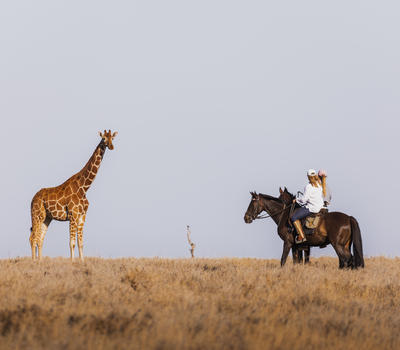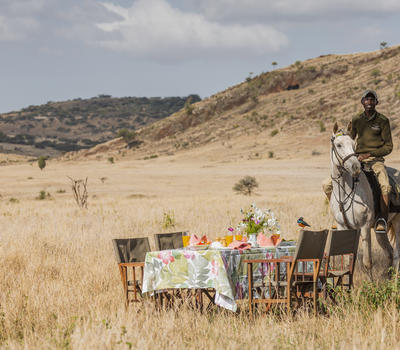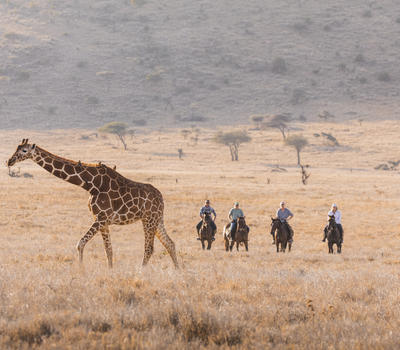 With over thirty horses in our stables Lewa Wilderness is well equipped to explore our wilderness. With everything from ponies up, they are able to cater for a wide range of experience levels and have become very accustomed to accommodating groups of mixed ability. They offer extensive exploration on horseback and it is one of the very popular ways to investigate and safari through the open lands to the east of the lodge. For experienced riders full morning or full day rides can be arranged, or spend the night out with the horses and our fly camp!
Show More
Show Less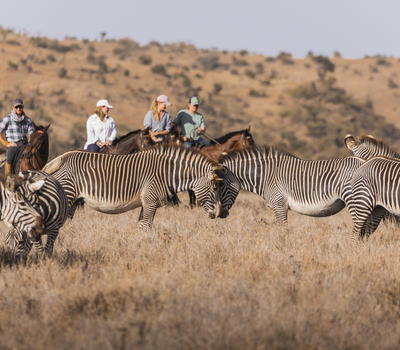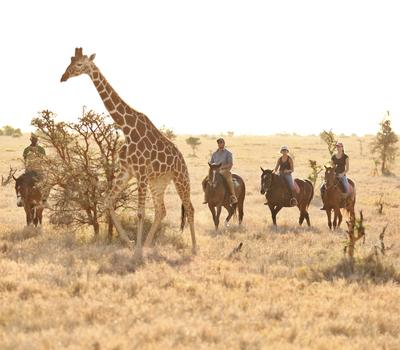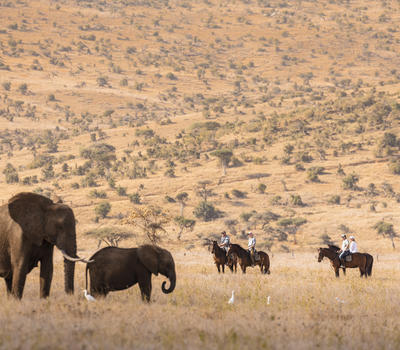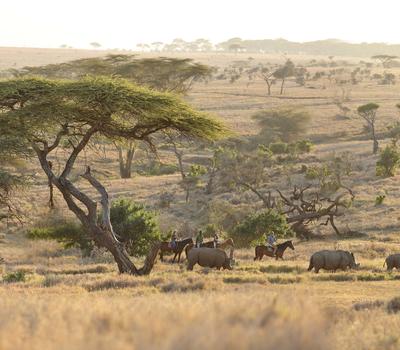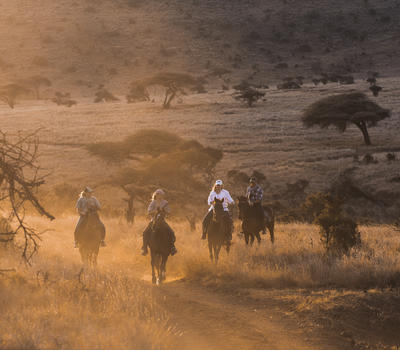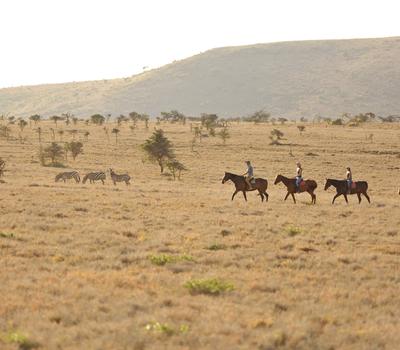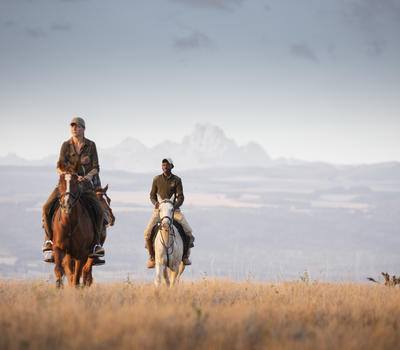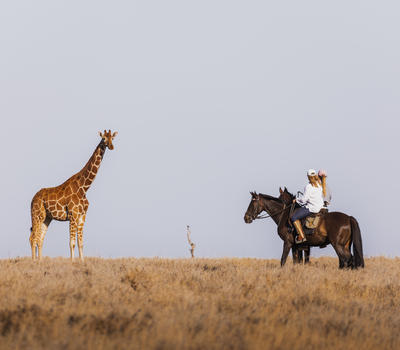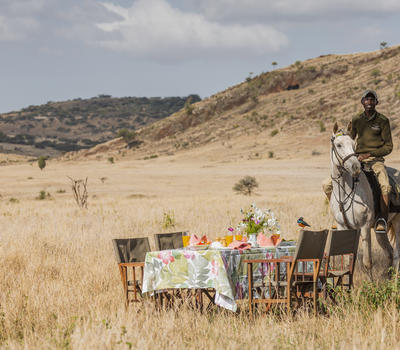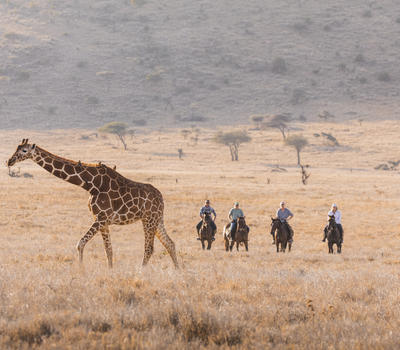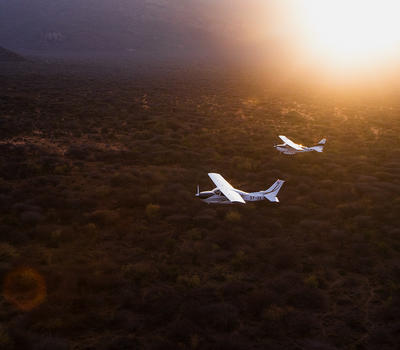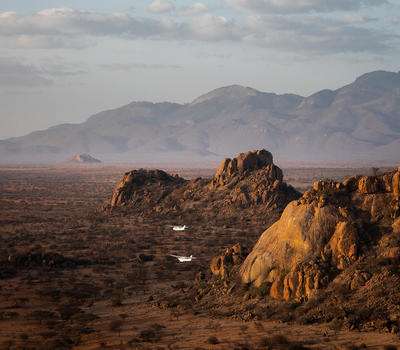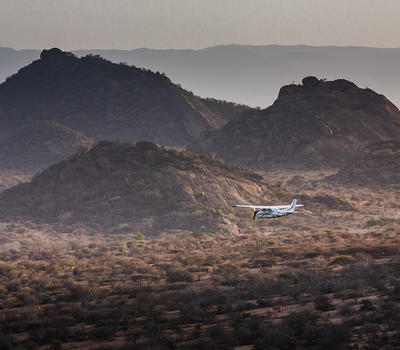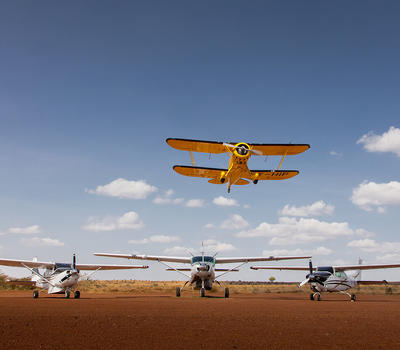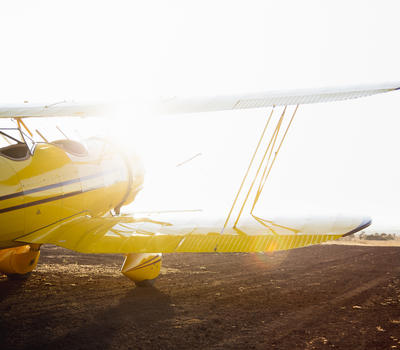 Air Wilderness is able to offer scenic flights straight from the lodge in our cessna 206 which takes up to 4 passengers. Fly to RETETI Elephant Orphanage for their morning feed, or cruise low level along the Ewaso Ng'iro River and stop for a sundowner in a remote location. Air Wilderness can also be chartered privately to take you wherever you need to go across Kenya. Unfortunately our WACO Biplane is still unavailable due to us redoing the licences.
Show More
Show Less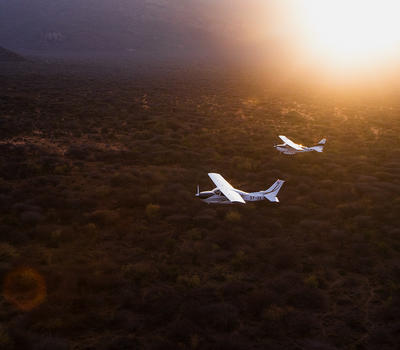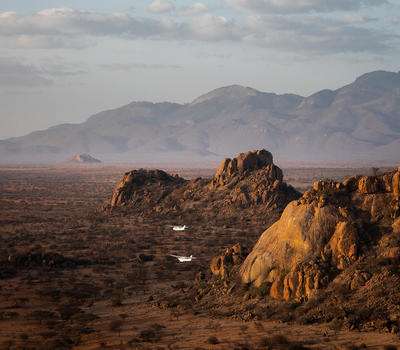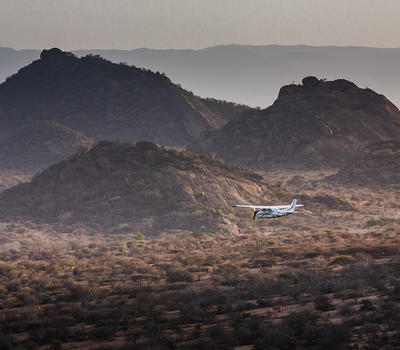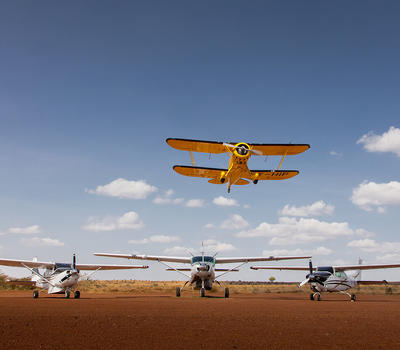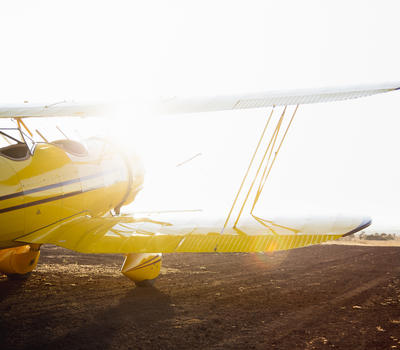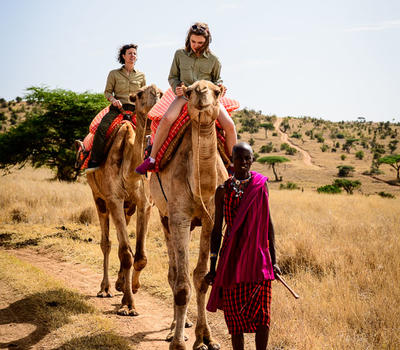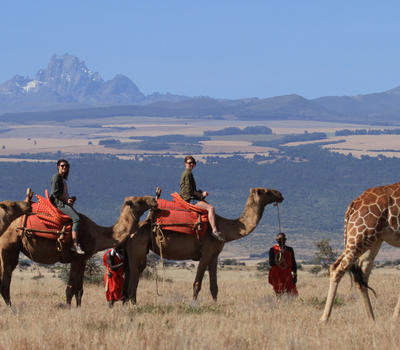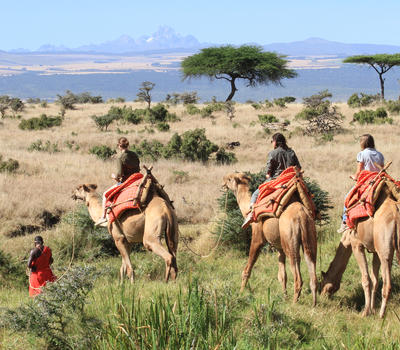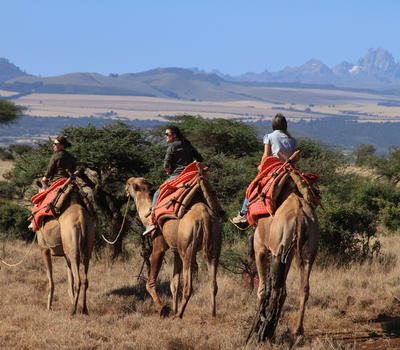 For something a little out of the ordinary, why not ride a camel! Guests can opt for a short ride in the bush, or for those seeking further adventure Walking Wild is our camel safari operation. This involves a longer camel trek (2 nights minimum) where guests walk across the African plains while the camels and Maasai guides transport the camp.
Show More
Show Less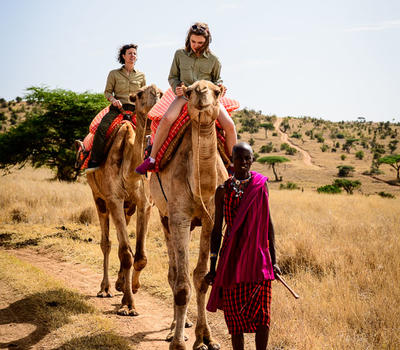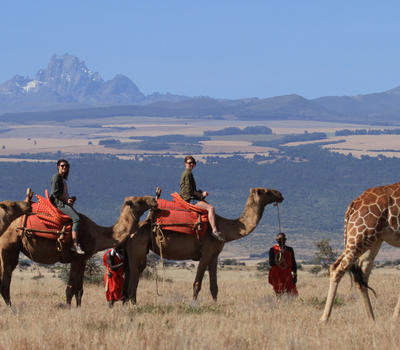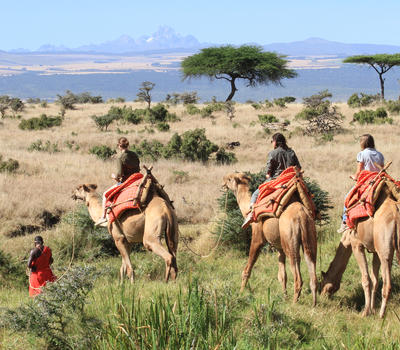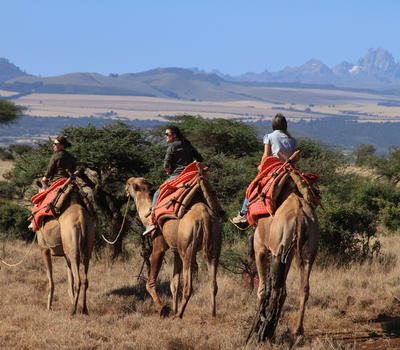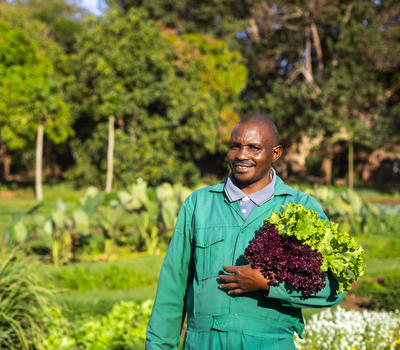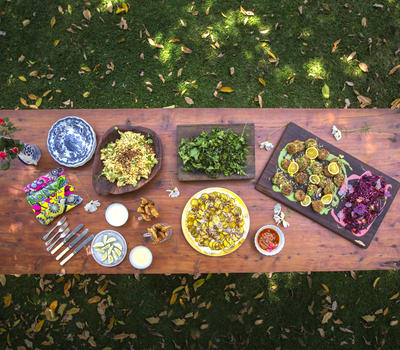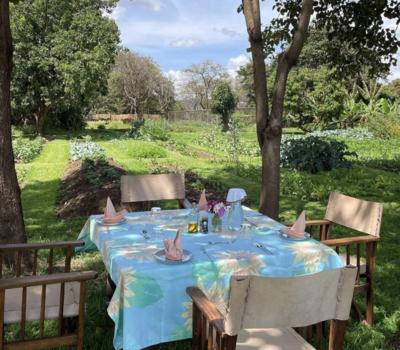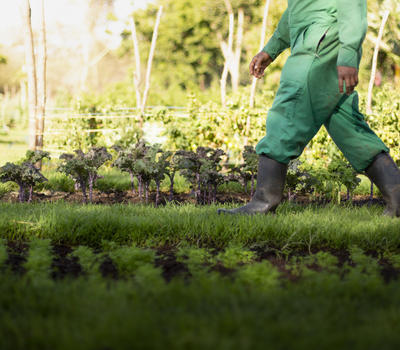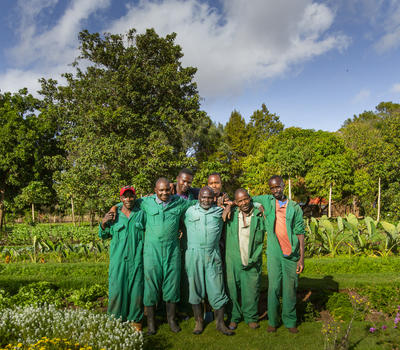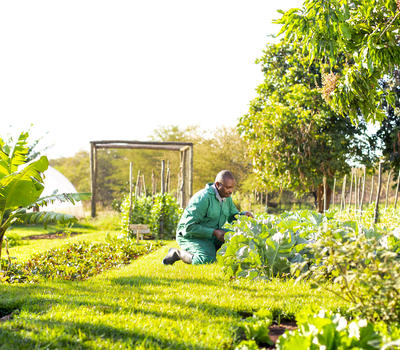 Visit our 'Shamba' ( Farm ) where we grow all the fresh fruit and vegetables for the lodge.
We have also started offering a 'Farm to Fork' dining experience for lunch in the farm, under one of the many mango trees - which is hugely recommended.
Show More
Show Less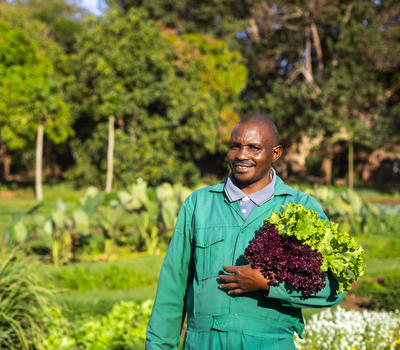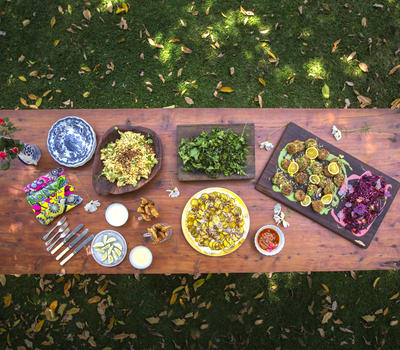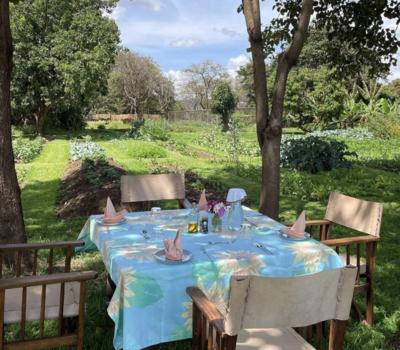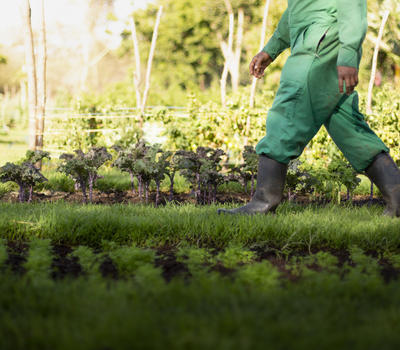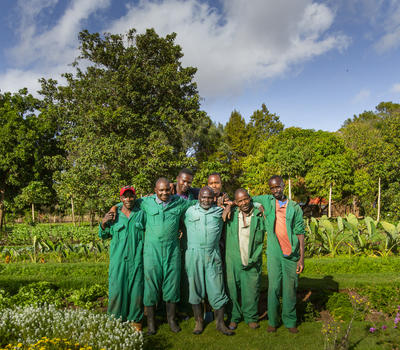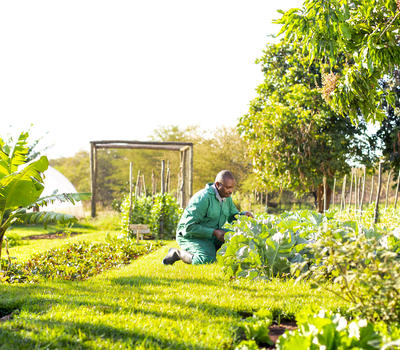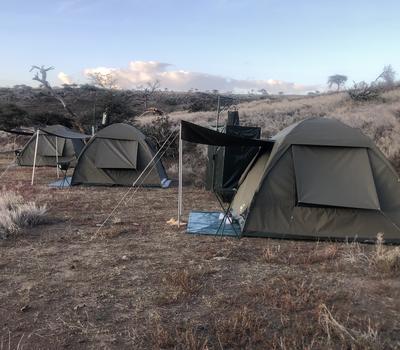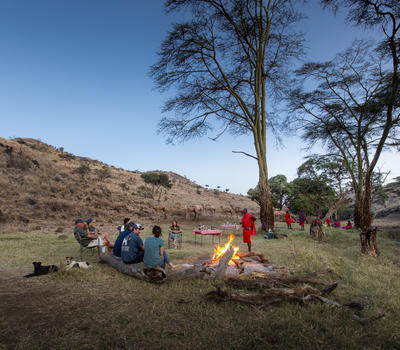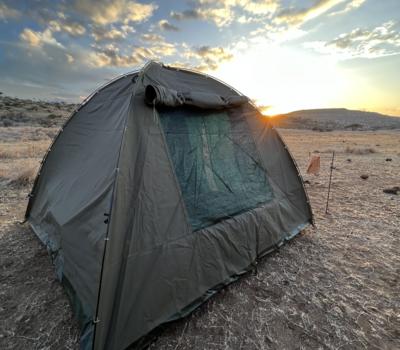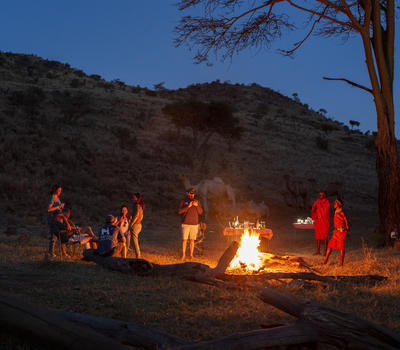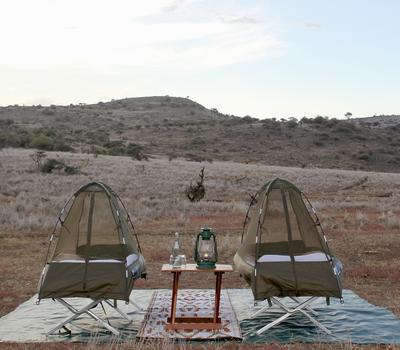 Drive, walk or horse ride to your exclusive campsite for the night and spend the evening around the campfire. Our fly camp is simple but extremely comfortable, with hot bucket showers and cosy tents, there is a mosquito dome option for those who want to sleep under the stars. This experience ensures adventure in comfort.
Show More
Show Less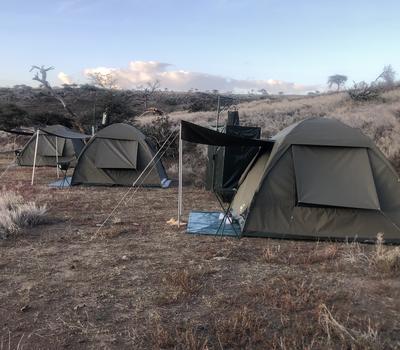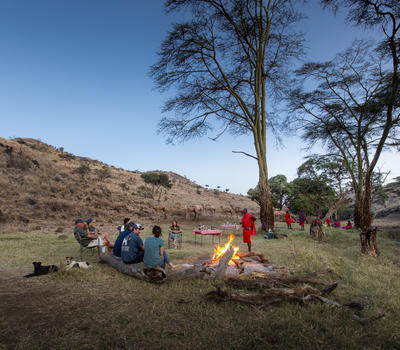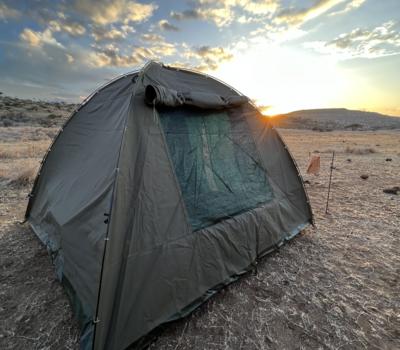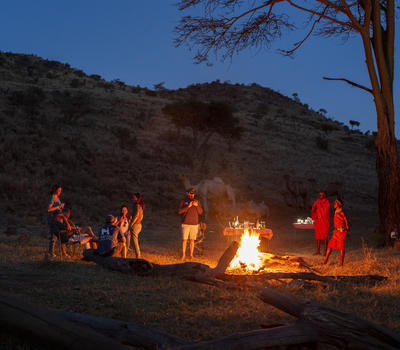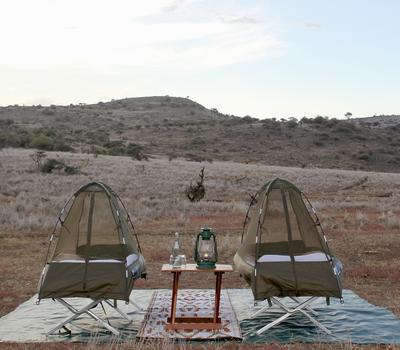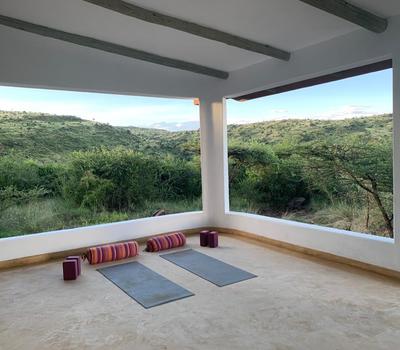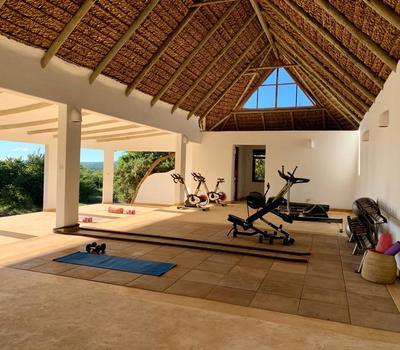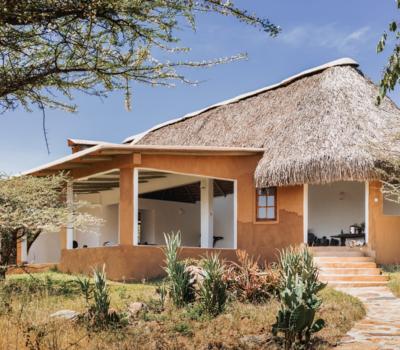 There is a fully equipped gym at the lodge.
Show More
Show Less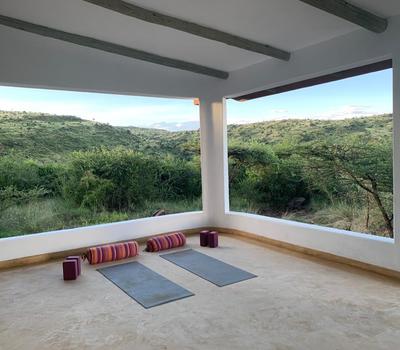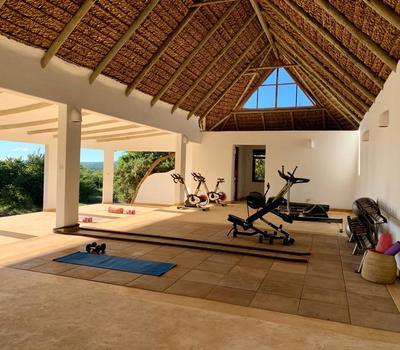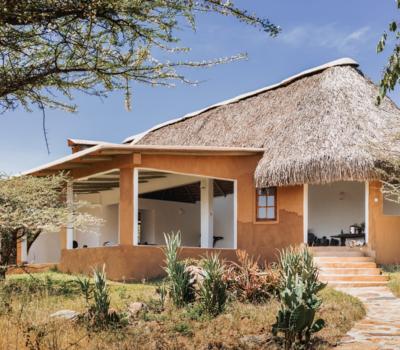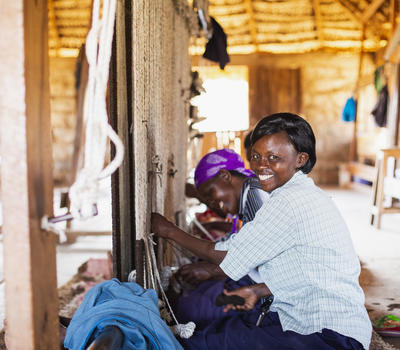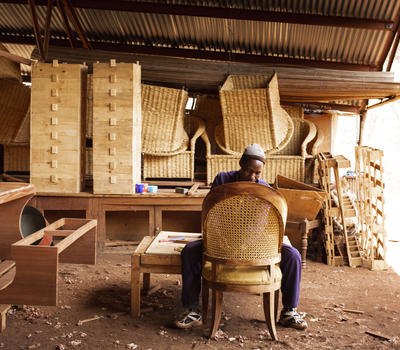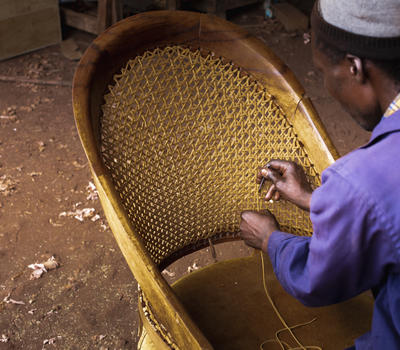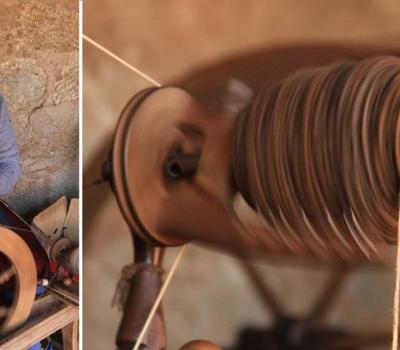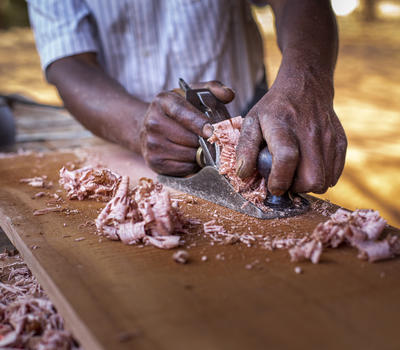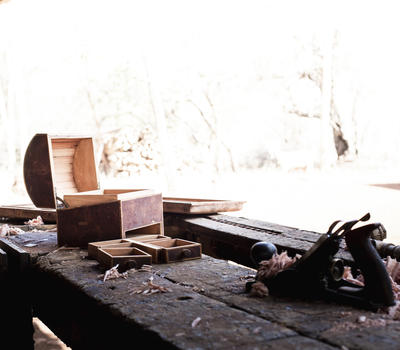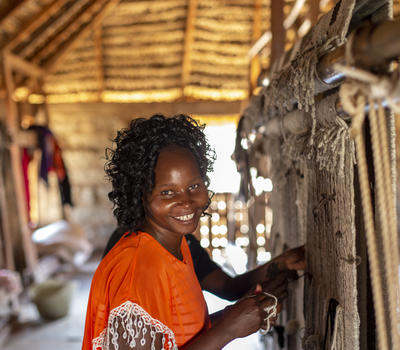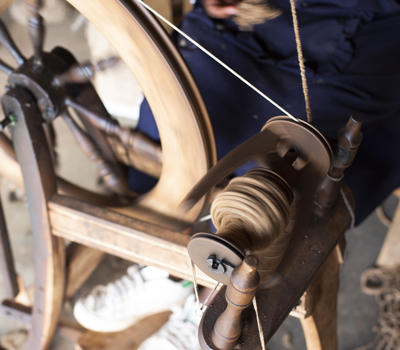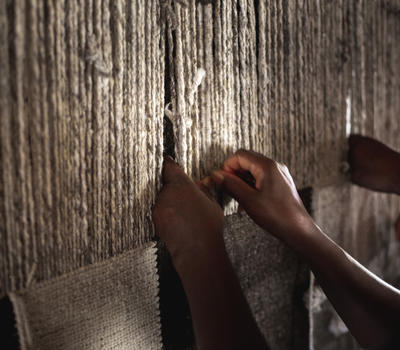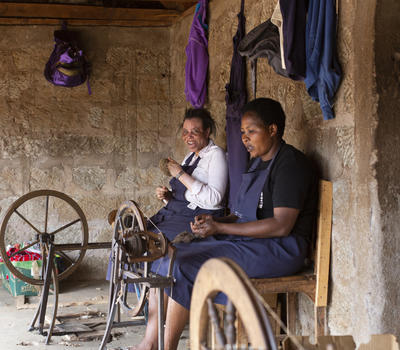 Lewa Wilderness provides employment and training to local people through Lewa Crafts Furniture and Kifuma Weaving project. All of the beautiful furniture in the lodge is designed and created in our workshop, fashioned out of salvaged acacia wood and crafted into unique designs. The carpet weaving uses natural wool, spun and woven by hand into beautiful rugs for sale in our gift shop. Guests are welcome to visit both projects and see the craftsmanship at first hand.
Show More
Show Less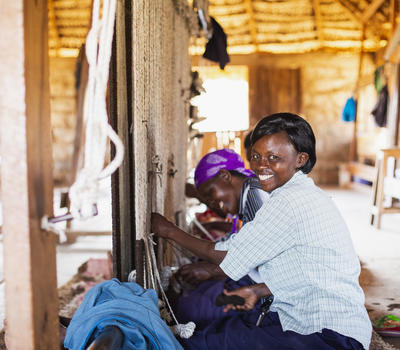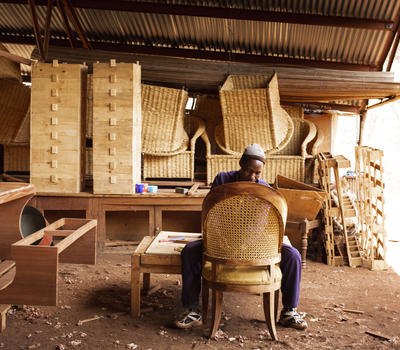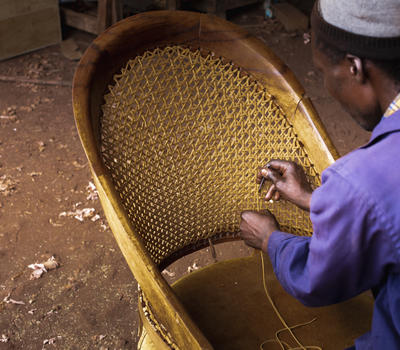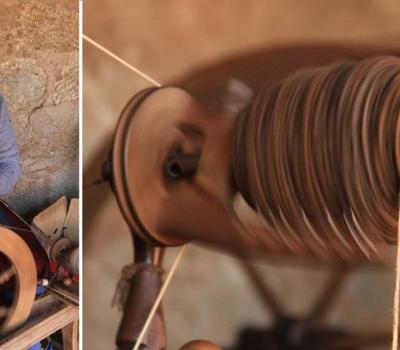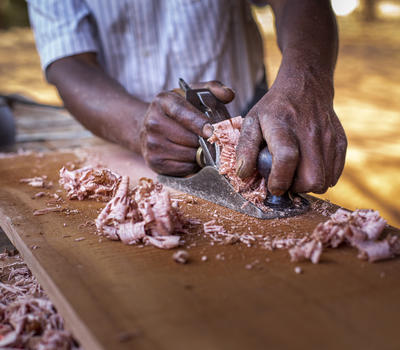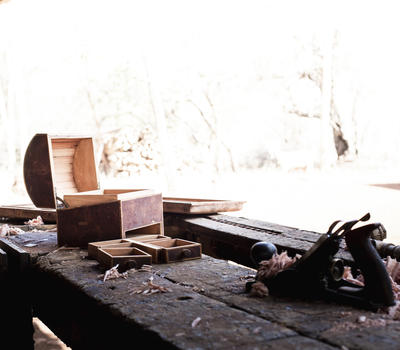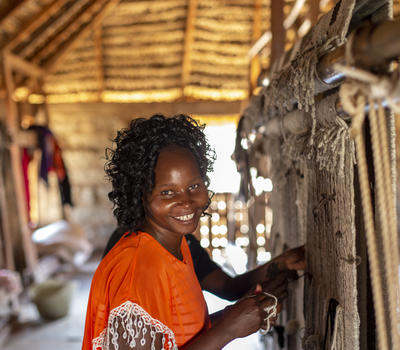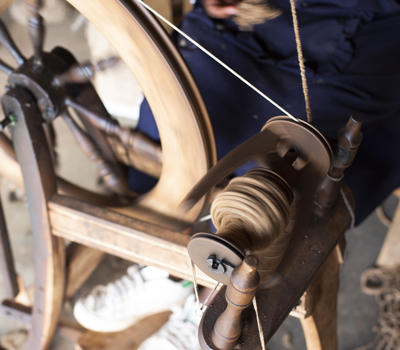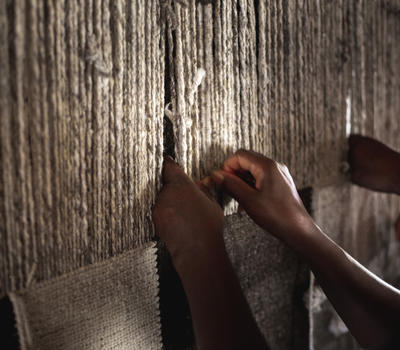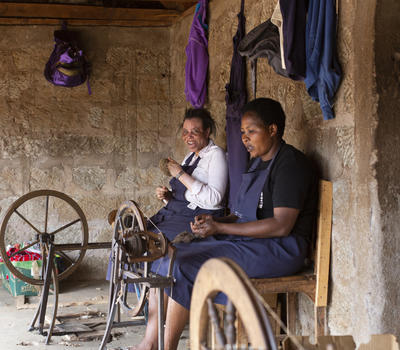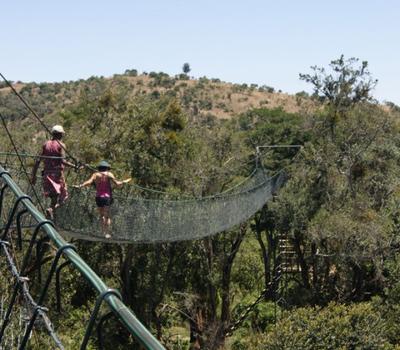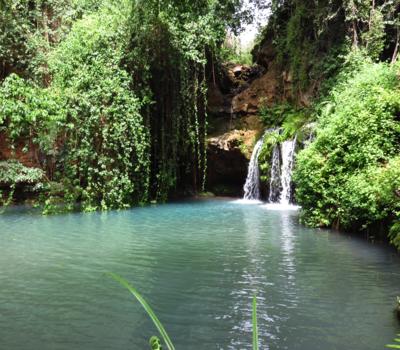 The nearby Ngare Ndare Forest offers a different ecosystem to explore, with a treetop canopy walk and spectacular waterfalls where you can swim and enjoy a picnic lunch.
Show More
Show Less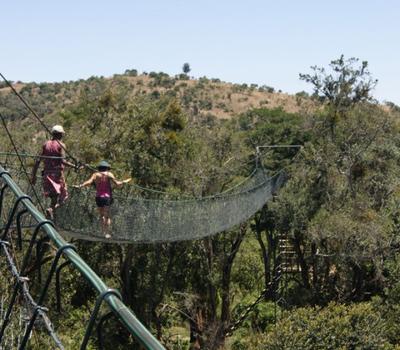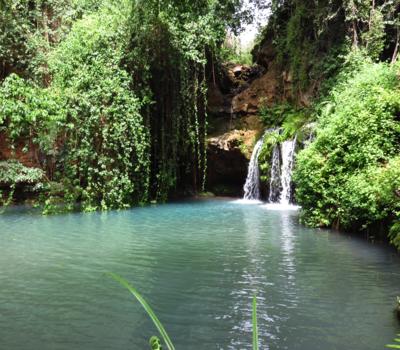 For those guests interested in the local traditional culture, there is an authentic Maasai village where guests can spend the day enjoying a unique experience interacting with amazing people.
Show More
Show Less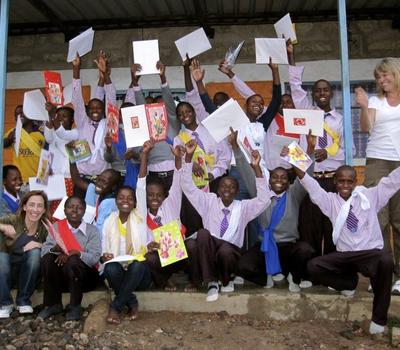 Lewa Wilderness supports an HIV/AIDS orphanage, clinic and senior school, Pepo la Tumaini, in the nearby town of Isiolo. Guests are welcome to visit the school and meet the children. Learn more at www.tumainitrust.org
Show More
Show Less