Introduction
The Calipso yacht is unusual in Galapagos, in that it rotates each week between a standard naturalist itinerary, and a specialist live-aboard dive itinerary, thus offering the best of both worlds!
Recently refurbished in 2019 every inch of internal and external space on the Calipso in sparking new!
The Calipso counts with 6 upper and 2 main deck cabins, each with 2 beds that can be used as double or twin. There are also 2 lower deck single cabins available.
Social spaces such as dining room, lounge, coffee station, bar area, and BBQ are spacious and comfortable for passengers to rest during free time while taking in the wonderful ocean views.
The Calipso dive platform and facilities are brand new, offering top class diving possibilities. The dive itinerary takes you north to dive sites at Darwin and Wolf islands, famous for hammerheads and whales sharks!
For more technicals details, please visit: https://www.happygringo.com/galapagos-tours/galapagos-island-cruises/calipso-yacht/
Short itinerary:
THU : Arrival to San Cristobal Airport and transfer to the yacht & visit to Lobos Islet
FRI : Santa Cruz Island: Carrión Point, Baltra Island: North East Seymour
SAT : Wolf Island: La Ventana Islet/ La Banana & Shark Bay / El Derrumbe
SUN : Darwin´s Island: Darwin´s Arch & El Arenal / Darwin´s Arch
MON : Darwin´s Island: Darwin´s Arch / El Arenal & La Banana/ Shark Bay Point/Anchor Bay
TUE : Isabela: Coka Port (Jan-May)/ Fernandina: Cape Douglas (Jun-Dec) Isabela: Cape Marshal (Jan-May)/ Vicente Roca Point (Jun-Dec)
WED : Santiago Island: Cousins Rocks & Santa Cruz: El Chato / Tortoise Breeding Center
THU : Transfer to San Cristobal Airport
Full itinerary map here: http://bit.ly/calipso-8-days--diving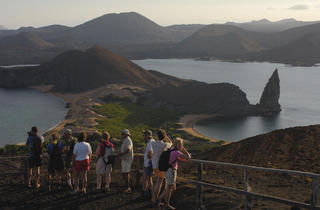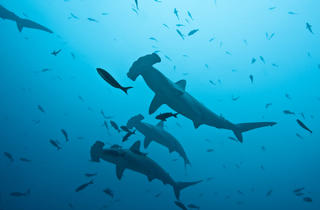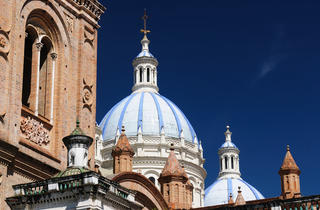 | Start | Day | Accommodation | Type | Destination | Duration | Basis | Start |
| --- | --- | --- | --- | --- | --- | --- | --- |
| Day 1 | day 0 | Calipso Yacht | | | 7 nights | FB | Day 1 |
| Day 1 | day 0 | Galapagos Islands | day stop | Galapagos Islands | day | | Day 1 |
Key

FB: Full Board - Dinner, Bed, Breakfast and Lunch
Fast Facts
8 Days / 7 Nights