Upon your arrival to San Cristobal Airport you will be transferred to Calipso diving yacht, and settling your first diving site to visit will be Lobos Island. Here, the immersion is easy. You can spot sea stars, rays, several fish, turtles, and sometimes marine iguanas. After this dive you will return to the yacht for dinner and rest.
Full itinerary map here: http://bit.ly/calipso-8-days--diving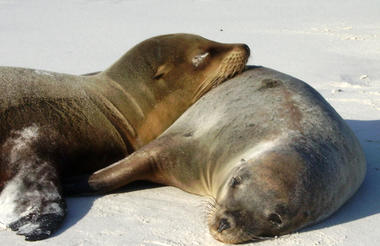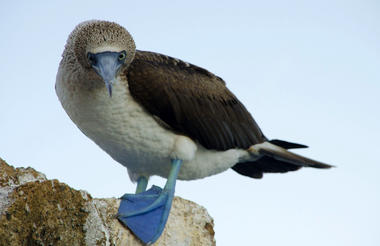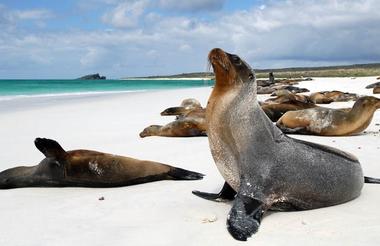 In the morning, you will dive at Punta Carrion.
In the afternoon you will head to North Seymour for a land visit to spot frigate birds and blue footed boobies. You can also spot sea lions and marine iguanas resting at the coast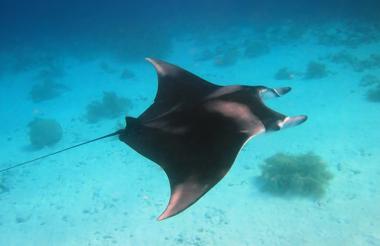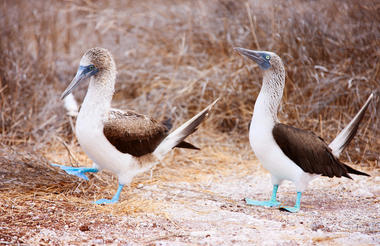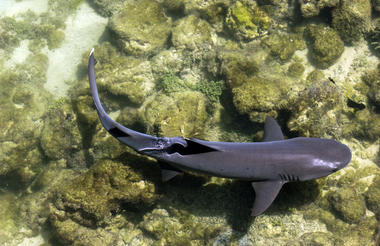 Included
Breakfast
Lunch
Dinner
First activity of the day will be heading to Wolf Island, found in the norhtern extreme of the archipelago, the perfect diving site here is known as "La Ventana". This site is for experimented divers only. The currents are really strong. Here you can spot whale sharks, hammerhead sharks and dolphins. You will also dive at La Banana. this is also a site for experimented divers. After lunch, you will have two more immersions at Shark Bay Point, and finally at "El Derrumbe". After these activities head back to the yacht for dinner and rest.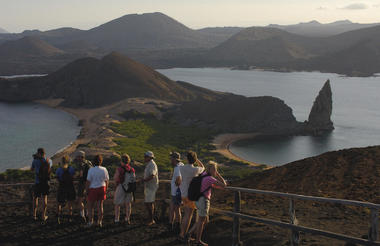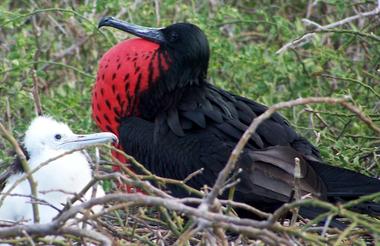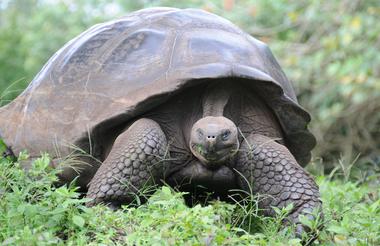 Included
Breakfast
Lunch
Dinner
Darwin Island: The dive in the morning, will take place at Darwins Arch, in Darwin Island, one of the best spots to dive in the entire Archipelago. During the afternoon you will dive nearby El Arenal, and finally you will have a second immersion at Darwin´s Arch again. All this spots are full of marine life like hammerheads sharks, school of fish, black-tipped sharks and whale sharks. After these dives you will return tot he yacht for dinner and rest.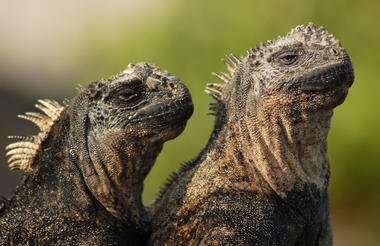 Included
Breakfast
Lunch
Dinner
Early in the morning, you will begin with a dive to Darwin´s Arch and El Arenal. In the afternoon, you will head to Wolf Island, and you will have three dives, one to La Banana, the other one to Shark Bay Point, common for species like whale sharks, and hammerhead sharks. And finally you will take your last dive at Anchor Bay.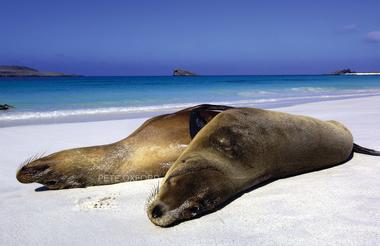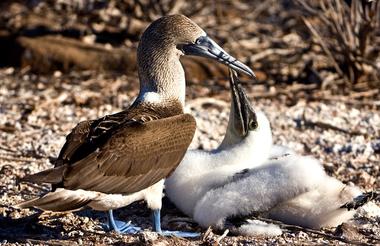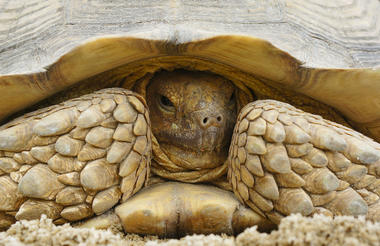 Included
Breakfast
Lunch
Dinner
The dives at this day will take place at Puerto Coka (from January to May), and at Cape Douglas from June to December, this spot is the right place to dive right next to marine iguanas and penguins, a truly amazing spectacle. In the afternoon you will take a dip at Marshall Cape (from January to May), place that consits of an almost vertical volcanic rock, where rays, sharks, sun fish and huge school fish of salema can be found. From June to December, you can dive at Vicente Roca Point, place that offers a great variety of fish, like bat fish, toad fish, sometimes mila mola or sun fish, and sea horses.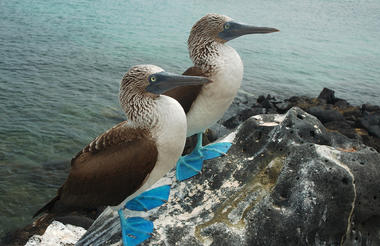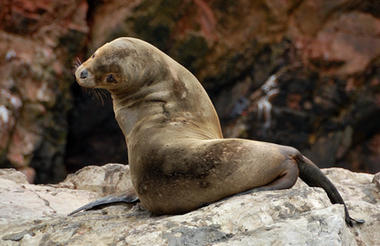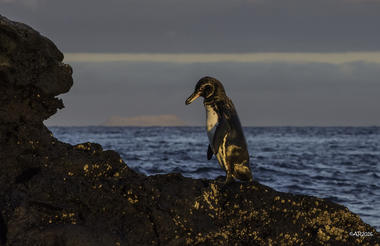 Included
Breakfast
Lunch
Dinner
Early in the morning you will take your first dive at Cousins Rock. This is the spot for advanced divers. And its common to find sea horses, hidden octopuses, black corals, toad fish and hammerhead sharks. After this last dive you will disembark at Santa Cruz Island, to visit El Chato Rserve at Santa Cruz Highlands, where giant galapagos tortoises roam freely. You will also visit Fausto Llerena Breeding Center, to learn about the conservation efforts to preserve giant galapagos tortoises and see this species from up close.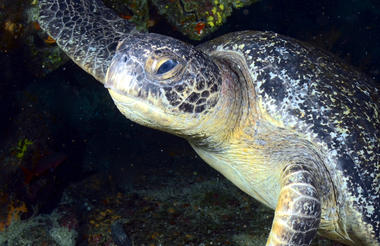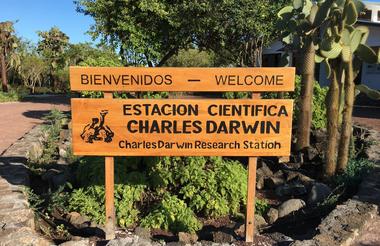 Included
Breakfast
Lunch
Dinner
Early in the morning, after breakfast, you will disembark at San Cristobal Airport to be transferred to the airpot and take your flight back to the continent.