Introduction
30 Nov 2022 - 7 Dec 2022
Playa Chiquita is a small village just south of Puerto Viejo, Limon, on the Caribbean side of Costa Rica. This town was originally settled by Afro-Caribbean people who came here to farm and fish. The town still retains that character with the local 'tipico' plates reminiscent of Jamaican jerk chicken, and through the music and dance in the area. The indegenous peoples who live in the Talamanca mountain range behind Puerto have a strong spiritual connection to nature chocolate and chocolate making and there are still settlements of people who live along the rivers in much the same way they have for generations. Puerto Viejo also has a diverse 'ex pat' community of people who have come here since the 70's to live life differently, connected to nature without the chain hotels and fast-food restaurants that populate other parts of Costa Rica. Puerto is a town visited by surfers, adventure travelers, nature lovers, foodies, and those who want to step off the beaten path and experience the 'Pura Vida'. A wonderful surprise in this area is that you can walk the coast with the sea on one side, and untouched jungle on the other for miles. At Casa Bella the gardens are surrounded by trees visited by monkeys, sloths, toucans, macaws, blue butterflies, and the jungle all around. During the retreat you will have full sensory experience of Costa Rica's Caribbean coast, experiencing the sights, sounds, smells, tastes, and feel of the Pura Vida.
| Start | Day | Accommodation | Destination | Duration | Basis | Start |
| --- | --- | --- | --- | --- | --- | --- |
| 30 Nov 2022 | day 0 | Casa Bella | Punta Cocles | 7 nights | B&B | 30 Nov 2022 |
Key

B&B: Bed and Breakfast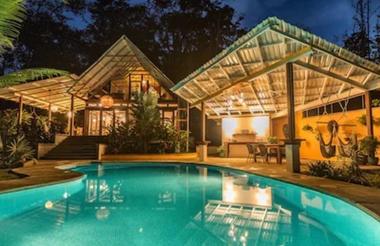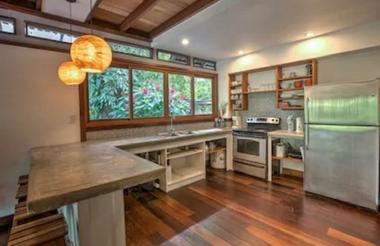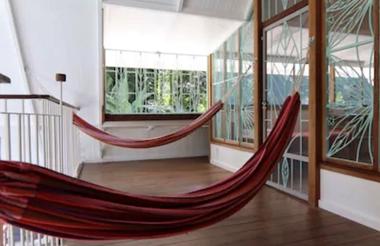 Fast Facts
8 Days / 7 Nights
Price
Based on this itinerary with all outlined activities, transportation in Costa Rica, accommodation, 7 breakfasts, 4 lunches & 5 dinners as outlined
8 days, 7 nights.
For Double Occupancy: $3389 USD
For Single Occupancy: $3,685 USD
** Does not include airfare to get here.
** max 12 guests
Bedding Arrangements
Bedroom 1 - Queen
Bedroom 2 - Queen
Bedroom 3 - Queen & single
Bedroom 4 - Queen & single
Bedroom 5 - Queen
Bedroom 6 - Queen
Bedroom 7 - Queen & single
Bedroom 8 - Queen