Introduction
This 6 days Safari shows you two of the best parks in the Northern part of Uganda: Murchison Falls National park and Kidepo valley National park.
Murchison Falls National Park is Uganda's best-known and biggest nature reserve, and its impressive animal populations and superb activities are further augmented by its location, which straddles the Victoria Nile as it makes its way through multiple rapids and waterfalls (including the enormously impressive Murchison Falls) to Lake Albert. This is an exceptional place to see wildlife and a trip along the Nile should not be missed, not least in order to see the powerful Murchison Falls up close, a simply unforgettable experience.
Kidepo is Uganda's most isolated national park, but the few who make the long journey north through the wild frontier region of Karamoja would agree that it is also the most magnificent, for Kidepo ranks among Africa's finest wildernesses. From Apoka, in the heart of the park, a savannah landscape extends far beyond the gazetted area, towards horizons outlined by distant mountain ranges.
During the dry season, the only permanent water in the park is found in wetlands and remnant pools in the broad Narus Valley near Apoka. These seasonal oases, combined with the open, savannah terrain, make the Narus Valley the park's prime game viewing location.
Key

B&B: Bed and Breakfast

FB+: Full Board Plus - Dinner, Bed, Breakfast, Lunch and Activities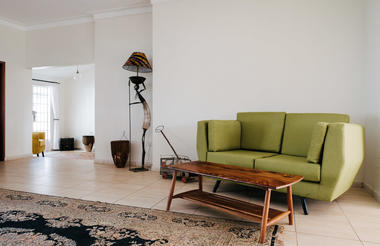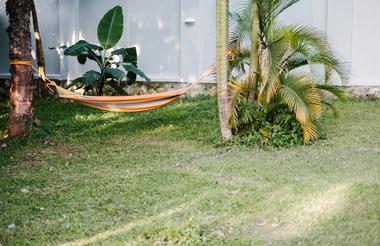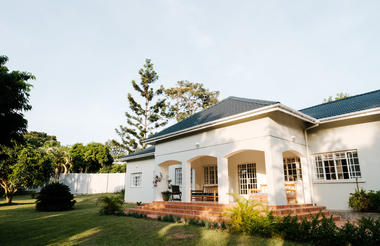 Murchison Falls National Park:
Murchison River Lodge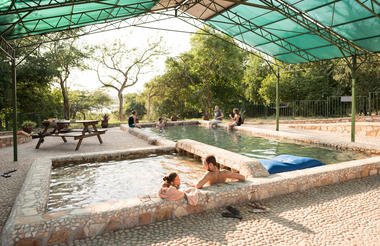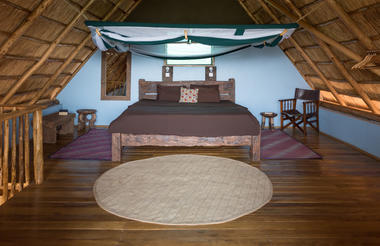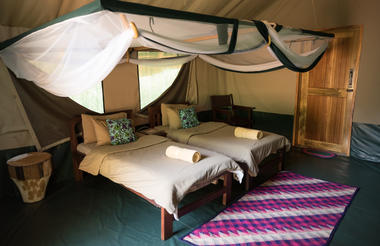 Kidepo Valley National Park:
Kidepo Savannah Lodge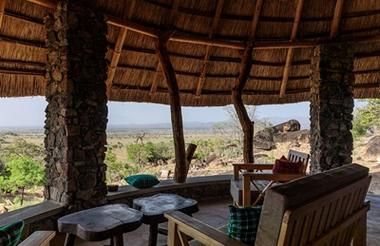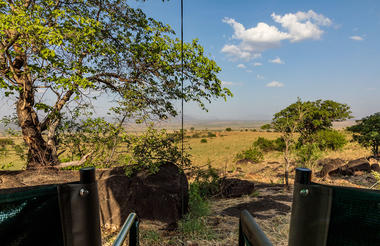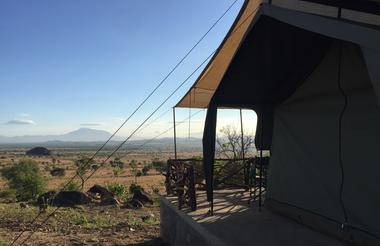 Fast Facts
6 Days / 5 Nights
Price
Based on 2 people: $ 1.275,- USD per person
Based on 4 people: $ 1.085,- USD per person
Based on 6 people: $ 990,- USD per person
Includes:
All Activities
5 x overnight in mid-range accommodation
Meals where indicated
Park entrance fees for Murchison Falls and Kidepo Valley NP
Rhino trekking at Ziwa Rhino Sanctuary
Transport in a 4x4 Safari Toyota Landcruiser with pop up roof.
English speaking guide
Excludes:
Drinks
Optional activities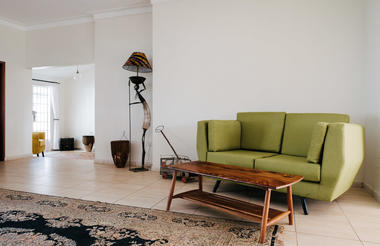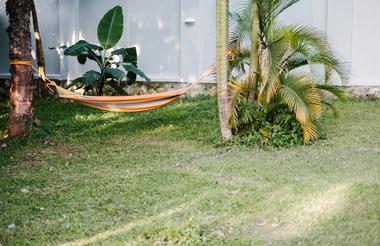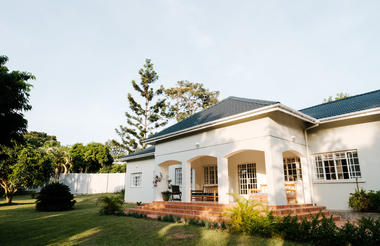 Murchison Falls National Park:
Murchison River Lodge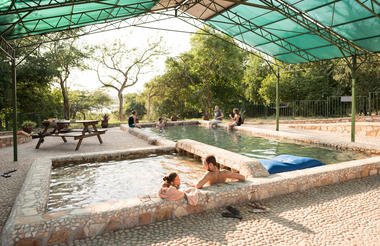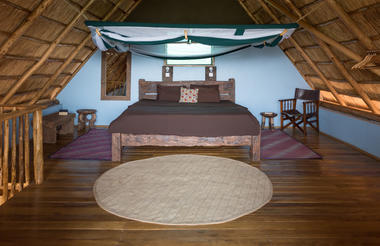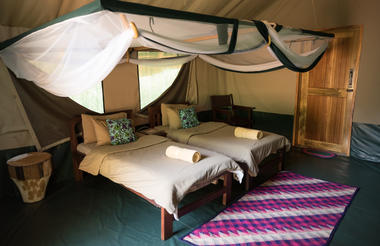 Kidepo Valley National Park:
Kidepo Savannah Lodge