Introduction
The gorgeous port city of Puerto Madryn is situated in the East of Chubut province, lying in the Gulf Nuevo, surrounded by the deep blue waters of the Atlantic Ocean. This coastal gem is one of Argentina's most popular cities for viewing wildlife and home to the University of Patagonia, that dedicates its studies to the protection and conservation of local marine life. The main wildlife attraction here is in the Peninsula Valdes, declared a World Natural Heritage by UNESCO in 1999, and not far from Puerto Madryn, where Southern Right Whales arrive and stay from June to December.
Along the coast of the Peninsula, the beautiful penguins and the big elephant-seals enjoy the peace of the place and a wide variety of birds -like rock cormorants, giant petrels, kelp gulls and black oyster catchers- take part in the peculiar performance of a natural, exclusive and moving theatre.
A visit to the city of Trelew -famous for being the 'Welsh settlement in Argentina'- and Punta Tombo Penguins reservoir, on the Atlantic coast is a must. Half a million Magellan penguins breed here, the largest penguin nesting ground in continental South America. They remain on land from September to April.
Puerto Madryn is also a popular diving spot; offering a myriad of different dives with seals from beginner level through to advanced. Other water sports such as windsurfing and sport fishing also attract visitors throughout the year.
Key

B&B: Bed and Breakfast
Puerto Madryn:
Hotel Territorio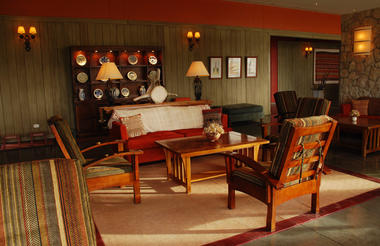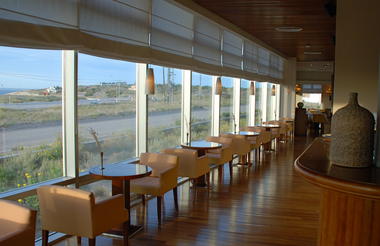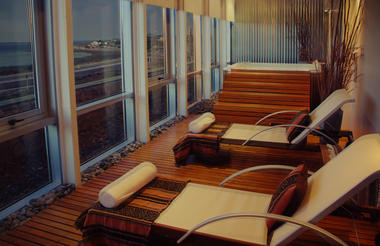 Fast Facts
3 Days / 2 Nights
Price
Includes:
* 2 night accommodation with breakfast
* Transfers Trelew airport / hotel in Puerto Madryn / Trelew airport
* Full day shared tour of Punta Tombo Penguin Rockery, Trelew city and Gaiman Welsh city
* Full day shared tour of Península Valdes
Excludes:
* Domestic or international flights
* Natural Reserve or Museum Entrance fees
* Extras at hotels
Puerto Madryn:
Hotel Territorio