Introduction
The art of the Argentine tradition: Mate and Gaucho
'mate' is integral to the gaucho culture and probably the most surprising of all the rituals when you first arrive to Argentina.
Pronounced mat-aay,is the name of the herb and the pot or gourd from which you drink it. The yerba mate grows wild in the subtropical jungles of Argentina, Paraguay, Uruguay, Brazil and Bolivia. It is renowned for its energetic properties, and is an old Guarani tradition from the native Indians in South America. Basically it is a herb tea but it brings with it a host of traditions and closely guarded rituals.
Mate is a shared experience. One cup of mate is passed around the room to all share from one vestibule whether you are family, friends or strangers.
One of the most iconic figures in Argentine culture is the gaucho.Deeply ingrained in the history and culture of the country, the gauchos live on today, as in their history, in the pampas, or grasslands. Just a short drive outside the city of Buenos Aires, you will find yourself in La Pampa, home to many estancias (ranches) and gauchos, who continue to work on the land.
This program gives you the opportunity to learn more about Argentina's heritage by visiting Las Pampas, an area of ​​the country that proudly maintains its gaucho customs and traditions.
You will enjoy an authentic Pampas Estancia (Argentinian farm), where you'll be able to enjoy traditional Argentine gastronomy, horse riding activities and nature.
Key

FB: Full Board - Dinner, Bed, Breakfast and Lunch
San Antonio de Areco:
Estancia El Ombu de Areco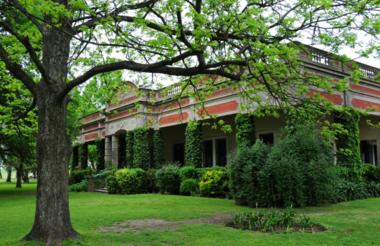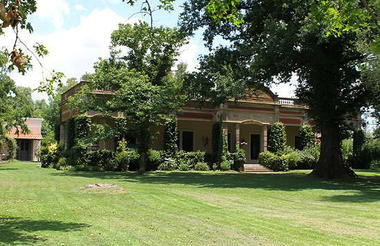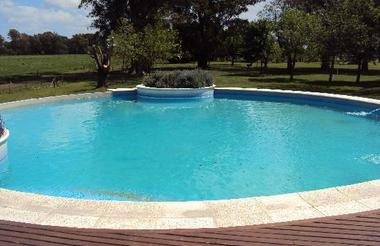 Fast Facts
2 Days / 1 Night
Price
Includes:
* 1 night accommodation with fullboard
* Transfers airport or downtown hotel / Estancia / airport or downtown hotel
* Activities at the farm
Excludes:
* Domestic or international flights
* Extras at the Estancia
San Antonio de Areco:
Estancia El Ombu de Areco