Introduction
It's unique geography and wildlife, with a considerable cheetah population, make Namibia an ideal destination, especially for safaris. The often untouched nature is purposefully protected and preserved by an ecological and sustainable tourism. A large German colonial influence from the period at the end of the 19th and beginning of the 20th century can be found in the capital, Windhoek as well as in Swakopmund. This special journey will take you to the most beautiful parts of the country on a sturdy 4x4 vehicle.
Here we have combined overnight stays in lodges and hotels with the unique experience of staying in the wilderness. The roof tents are set up and dismantled very quickly. You sleep very safe and importantly comfortably in these tents. Staying in the bush is an experience for all ages.
Like all Ajimba travel itiniraries, the program is purely a suggestion for your personal dream trip. Do you want to stay a little longer in one place? Or add something else? No problem. We put together your personal journey just for you.
It is important for us that we have already included the compensation for the CO2 footprint in the travel price.
Accommodation and Destinations
Price
Fast Facts
Includes
Excludes
Price
Per person in a double room
(incl. rental car):
from EUR 1.935.00
Daily arrival is possible, on request also from/to Germany. Airfares on request.
Of course, the exact itinerary of the trip can be individually adapted to your personal wishes. Please do not hesitate to contact us.
The trip is bookable daily. Your exact travel price depends among other things on the time of the journey, the selected accommodations and room location.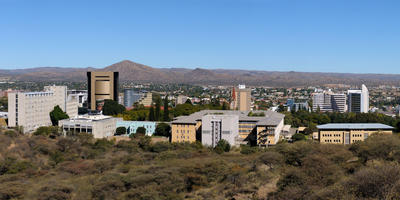 Fast Facts
12 Days / 11 Nights
Reference Number: WDHSDE004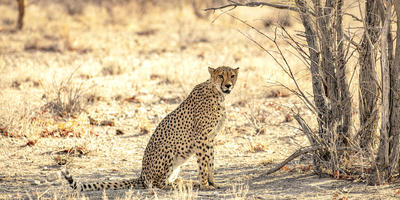 Includes
11 nights accommodation with breakfast included in lodges or meals as specified, fully self-catering when staying at campsites
12 days rental car (Toyota Landcruiser or similar with one or two roof tents and camping equipment), including all fees, fully comprehensive insurance without deductibles (tires and windscreen included), an additional driver, GPS navigation device
1 Activity at Na'an Ku Se worth ZAR 550,-- per Person
Complete compensation of your CO2 footprint generated on this trip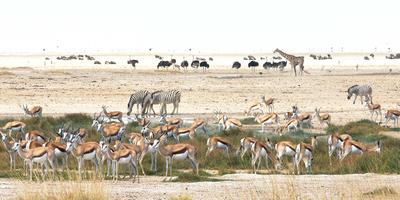 Excludes
International flights, personal expenses, tips, gasoline, tolls, unmentioned tickets and trips, travel insurance.

It is strongly advised to conclude a foreign health insurance, which also covers repatriation to the home country. We offer you advantageous insurance through our partner TravelSecure.de.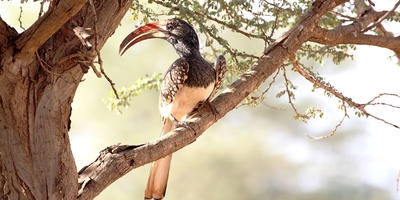 Central Namibia:
Na'an ku se Lodge

Okonjima Nature Reserve:
Okonjima Plains Camp

Etosha National Park:
Halali Campsite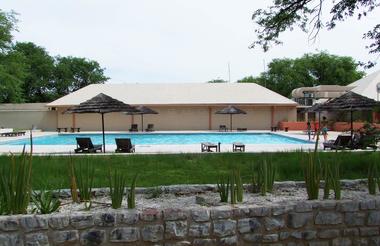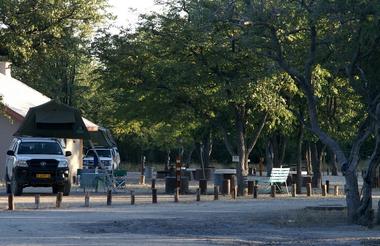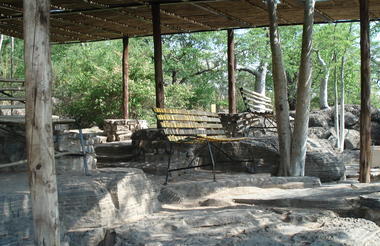 Etosha National Park:
Okaukuejo Camp
Twyfelfontein:
Mowani Campsite

Swakopmund:
Hotel Zum Kaiser

Sesriem:
Sesriem Campsite

Naukluft Mountain Zebra Park:
Naukluft Campsite NWR

Windhoek:
The Elegant Guesthouse

Central Namibia:
Na'an ku se Lodge

Okonjima Nature Reserve:
Okonjima Plains Camp

Etosha National Park:
Halali Campsite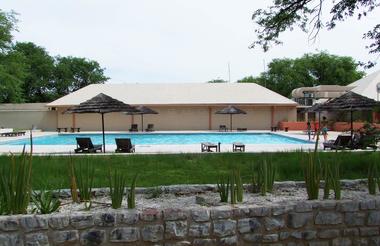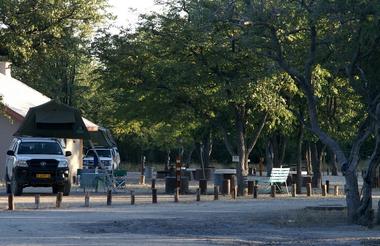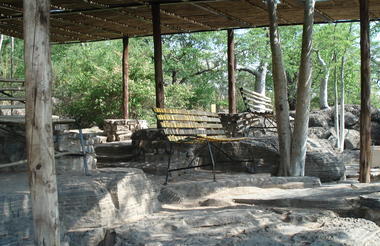 Etosha National Park:
Okaukuejo Camp
Twyfelfontein:
Mowani Campsite

Swakopmund:
Hotel Zum Kaiser

Sesriem:
Sesriem Campsite

Naukluft Mountain Zebra Park:
Naukluft Campsite NWR

Windhoek:
The Elegant Guesthouse