Introduction
Join Busanga Safaris founder Tony McKeith on this itinerary in November 2023 as he takes a small group of guests to "Meet our Relatives"
This is the second running of this unusual safari, created to give our guests the very best possible primate experience. We will also visit the only re-habituation program for rhino in Uganda and on the last day we look for Shoebills Storks.
"Watching our closest living relatives, the chimpanzees is like reading the first chapter of human beings adventures in this universe!"
― Mehmet Murat ildan
Diversity in behaviour brought about by the habitat or geographical features in a home range is the first step in understanding evolution. The differences that can occur no matter how subtle are fascinating to observe in any species but seen in our closest relatives it takes on a whole new level of poignancy and is thought-provoking.
This safari takes you on a unique journey to encounter chimpanzees in three different areas of Uganda, where differing habits and behaviours can be seen. But this is also simply a chance to get in touch with chimps as a species and to spend extended periods of time in their company as they live, play, love, eat and squabble in the most natural and unfettered way as truly wild primates. We have also included a breathtaking visit to Bwindi in search of Mountain Gorillas.
Accommodation and Destinations
Price
Fast Facts
Documents
Includes
Excludes
Price
Departure November 2023
Guide price per person, sharing double/twin:
2 pax...$8180
3 pax...$7473
4 pax...$7088
5 pax...$6825
6 pax...$6662
You can choose to pay in GBP £ or Euro € at the prevailing exchange rate at the time that you book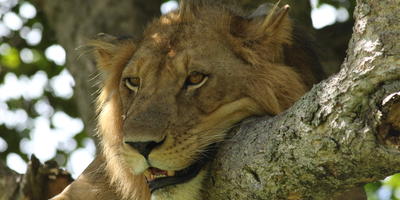 Fast Facts
12 Days / 11 Nights
Reference Number: MTR2023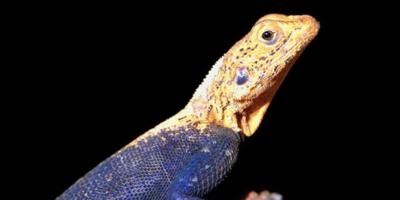 Documents
Includes
Meals
Private vehicle / driver guide
All transfers starting and ending in Entebbe
Domestic flights as described
Chimpanzee treck permits :
Budongo Habituation trek x 1
Kibale Forest, Habituation: x1
Kyambura Gorge shorter Trek x1
Gorilla Treck permit at Bwindi. x1
Airport transfers
Meet and Greet upon arrival
Departure services
Additional guides as needed
Comfortable, modern, 4X4 vehicles, customised for maximum viewing with open roof hatches. These are usually Toyota Land Cruisers, or comparable vehicles
All accommodations and meals as stated in your chosen itinerary
All excursions as stated in your chosen itinerary, which includes any park fees and taxes
Emergency International communications available
Books available in the vehicles to help identify the flora and fauna
Umbrellas, bean bags, blankets, in the vehicles
Courtesy bag which includes tea, coffee, biscuits, and paper napkins
Coolers in our vehicles
Bottled water in vehicles ONLY
Map of Uganda
Excludes
Drinks
Additional activities / permits
Travel insurance
International flights
*Gorilla treck extension . Please ask for details @info@busangasafari.co.uk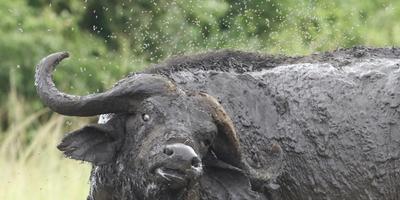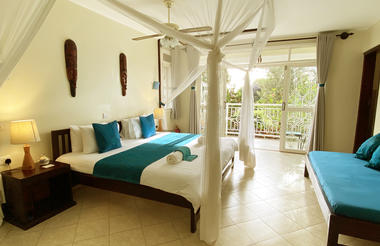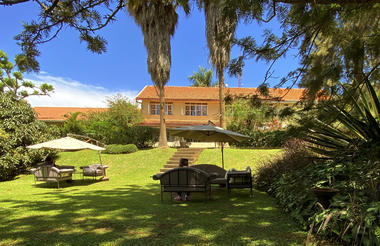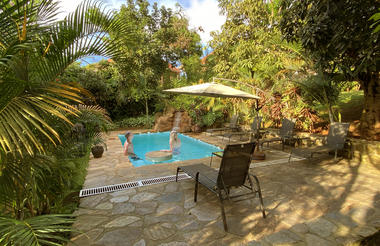 Murchison Falls National Park:
Budongo Eco Lodge

Kibale Forest National Park:
Primate Lodge Kibale

Southern Queen Elizabeth National Park:
Mazike Valley Lodge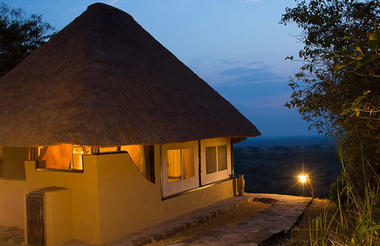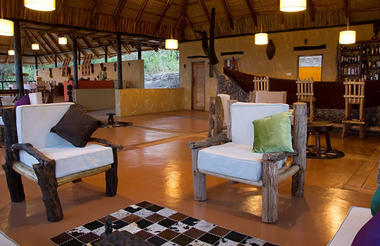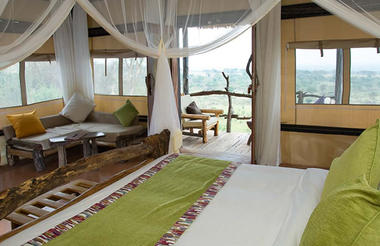 Bwindi Impenetrable Forest:
Mahogany Springs Lodge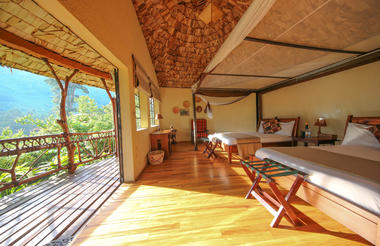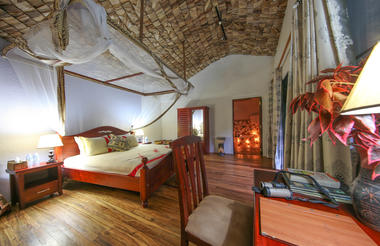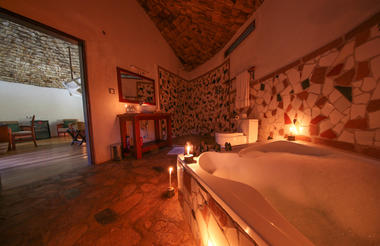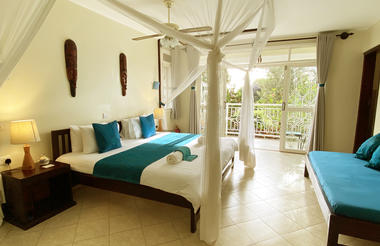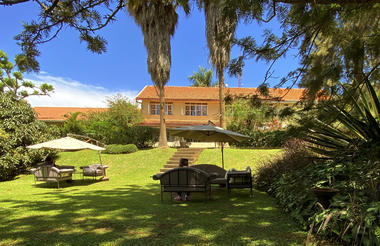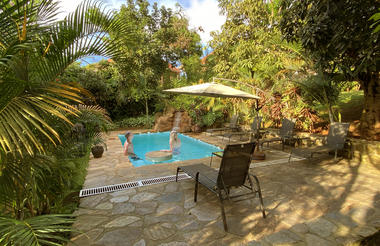 Murchison Falls National Park:
Budongo Eco Lodge

Kibale Forest National Park:
Primate Lodge Kibale

Southern Queen Elizabeth National Park:
Mazike Valley Lodge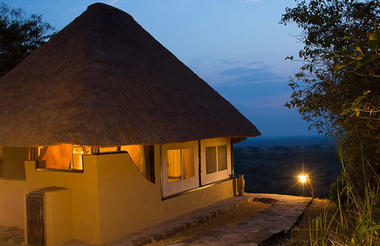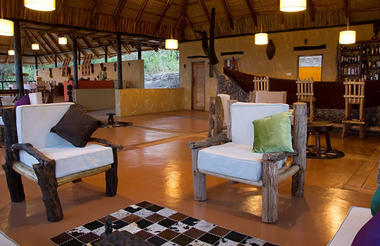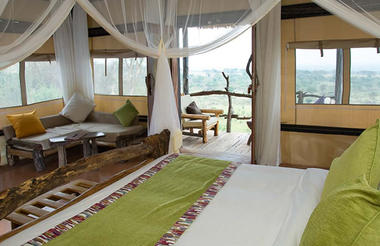 Bwindi Impenetrable Forest:
Mahogany Springs Lodge