Introduction
Overnight stays on two major islands: Santa Cruz and Isabela.
See an abundance of wildlife, including giant tortoises, blue-footed boobies, sea lions, marine iguanas and much more!
Snorkeling at Tintoreras Islet & other sites
Flexibility to choose between Sierra Negra Volcano trekking or Los Tuneles snorkeling
Visits to official Galapagos National Park visitor sites.
Relaxing travel at your own pace, including free time at stunning Isabela beach
No set departure dates, you can start on any day
Short Itinerary:
DAY 1 : Arrival to Santa Cruz Island, transfer in. Visits to Highlands and Charles Darwin Station.
DAY 2 : Day Tour to an uninhabited island (Bartholomew, North Seymour, South Plaza or Santa Fe, based on availability).
DAY 3 : Navigation to Isabela Island. Visits to Tortoise Breeding Center and Flamingos Lagoon.
DAY 4 : Los Tuneles snorkeling day tour OR Sierra Negra Hike.
DAY 5 : Tintoreras tour: walking trail snorkeling day tour.
DAY 6 : Navigation to Santa Cruz. Transfer to the airport in Baltra.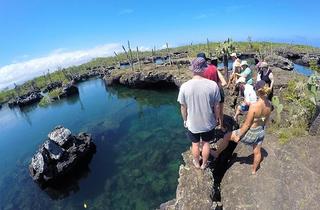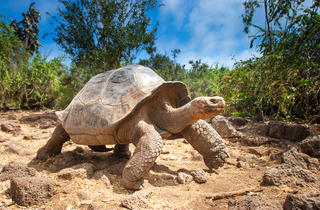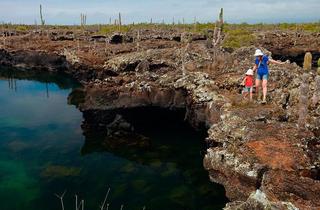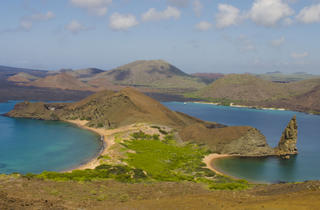 Fast Facts
6 Days / 5 Nights