Peru
Peru is most famous for the sacred archaeological site of Machu Picchu – visited each year by scores of intrepid hikers who brave the Inca Trail's arduous slopes to explore the age-old ruins. The country's attractions extend far beyond the mystical allure of this legendary location and include palm-fringed beaches, quaint Andean villages and archaeological treasures that predate Machu Picchu by hundreds of years – all imbued with the nation's rich melange of indigenous and colonial cultures. Equally enticing are the exotic reaches of Peru's Amazon rainforest; Lima's superb eateries, exquisite architecture and effervescent nightlife; the glittering, mountain-ringed waters of Lake Titicaca; and the vibrant city of Cusco, referred to by the Incas as 'the centre of the world'.
Iquitos
Dag 1
The remote city of Iquitos lies on the banks of the Amazon River in North East Peru and is only accessible by plane or a mammoth 3600-kilometre boat journey up the river. As a result of the rubber boom in the 20th century, it is a melting pot of ethnicities, culture, and architecture, surrounded by unadulterated rainforests on all sides. The town is considered one of the best places to experience the adventure of an Amazon River cruise, and jungle treks that allow visitors to observe the colourful fauna and flora.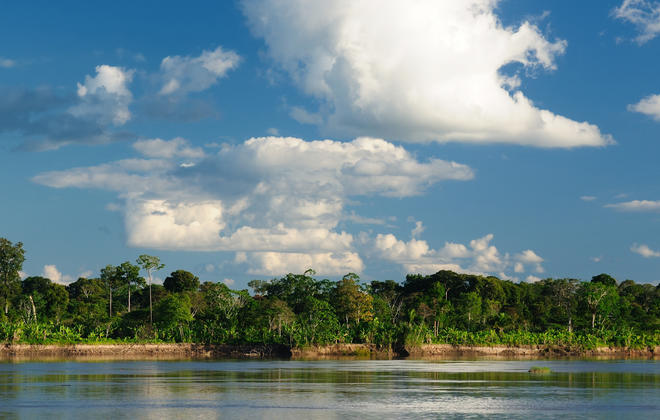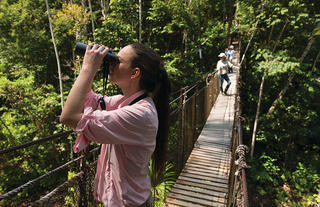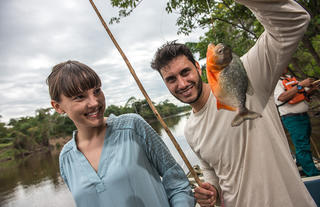 Pacaya-Samiria National Reserve
Dag 1
Located in the heart of the Amazonian jungle and spanning over an extensive two million hectares, Pacaya-Samiria National Reserve is one of the largest protected areas in the country. Known for its pristine, untouched beauty, this natural paradise is bordered by the Maranon and Ucayali rivers, aiding in its incredible biodiversity and abundant wildlife. The Pacaya-Samiria National Reserve provides a home to more than 1000 animal species and 965 wild plants. Nature lovers and adventure enthusiasts alike have the unique chance to swim with the majestic pink dolphin, admire the giant South American turtles and spot a plethora of bird species during a trek along one of the many beautiful jungle trails. Don't miss the opportunity to visit the magnificent El Dorado lagoon in the Yanayacu-Pucate Basin and sail through the tributaries of the Amazon on a small riverboat.