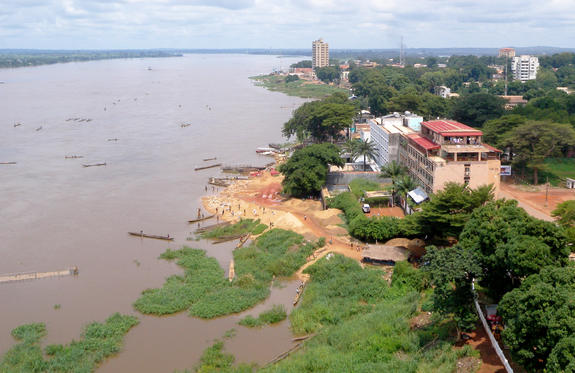 Lying along the banks of the Ubangi River, Bangui is the capital of the Central African Republic. Long wracked by political instability, the country - and the city itself - is slowly coming back into balance. Visit this colonial old town with its broad avenues and vibrant market square, pop in at the Boganda National Museum with its interesting collection of creative, religious, musical and martial relics, take a wander past the Presidential Palace and the memorial arch dedicated to past president Jean-Bédel Bokassa, or go shopping for beautifully crafted wooden carvings. An easy trip from Bangui, Dzanga Sangha National Park is one of CAR's premier tourist attractions, blanketed with dense rainforest and home to an impressive array of wildlife, including elephants, gorillas and chimpanzees.
Dzanga Sangha Reserve
Days 2 - 7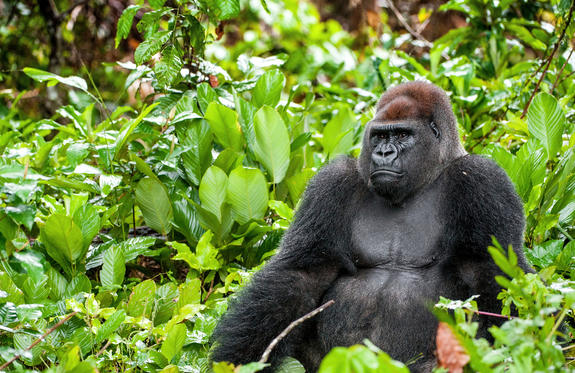 Situated in the southwestern Central African Republic, the Dzanga-Sangha Reserve is a protected sanctuary home to some of the highest concentrations of forest elephants and lowland gorillas in Africa. This reserve is connected to the Lobeke Park in Cameroon, Dzanga Ndoki Park in the Central African Republic, and Nouabale Ndoki Park in the Congo. The area is internationally renowned for its beautiful rainforests, which hosts bongo antelopes, forest buffalos as well as other mammals, bird, tree and plant species. Aside from its spectacular wildlife, the area has a rich local culture, comprising the Sangha Sangha fishermen as well as the Ba'aka people. While staying in the area it is possible to experience their traditional hunter-gatherer lifestyle.