Ngorongoro Crater
Days 1 - 3
The Ngorongoro Conservation Area (NCA) is an extensive highland area along the eastern arm of the Rift Valley, with the world-renowned Ngorongoro Crater as its focal point. Not a national park in the strict sense of the word, the NCA was established to conserve wildlife and other natural resources, as well as to safeguard the interests of indigenous people and promote tourism. Thus, guests on safari have the unique experience of seeing Maasai herdsmen whose cattle graze side by side with the tremendous variety of wildlife found in the area.
The largest intact caldera in the world, the Ngorongoro Crater shelters one of the most beautiful wildlife havens anywhere. A permanent population of more than 30 000 animals inhabit a mere 260 km² (100 square miles) in the 600 m (2 000 ft) deep crater, making this one of the few places in Africa where guests stand a great chance of seeing the entire Big Five in the course of a single game drive. Unique to the crater are the local Maasai grazing their cattle on the crater floor, sometimes, with a lion kill just a few hundred meters away
Singita Serengeti Grumeti
Days 3 - 5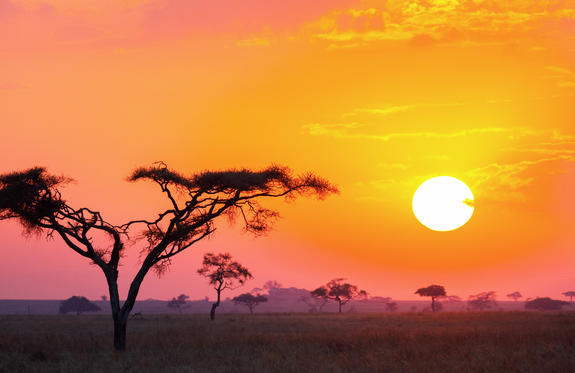 Singita Serengeti Grumeti is located adjacent to the Western Corridor of the Serengeti, bordering the national park, and encompasses 350,000 acres of magnificent unrivalled wilderness. Vast river valleys meander through the plains, grasslands, woodland, and forest. The area forms part of the famous migratory route, which is travelled by hundreds of thousands of animals every year through the Serengeti-Mara ecosystem. Called The Greatest Wildlife Show on Earth it has, since time immemorial, been the dramatic backbone of this enormous wilderness. Visitors can look forward to seeing all members of the 'Big Five', as well as large herds of wildebeest and zebra and numerous bird species. Activities on offer include game drives, guided walks, horse safaris, mountain biking, and more.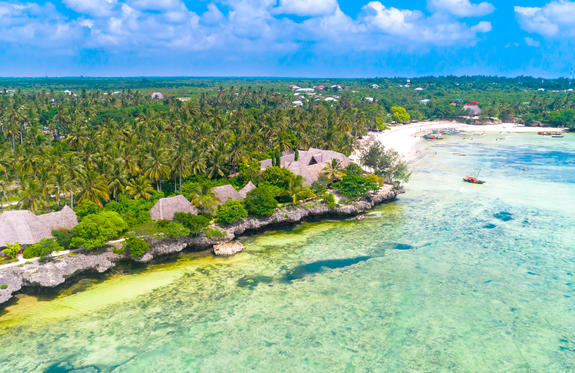 Resting near the southernmost point of Zanzibar's spectacular Unguja island, the remote little fishing village of Kizimkazi is known for its gorgeous stretches of untouched coastline, its excellent diving opportunities, and its world-famous dolphin tours. The turquoise waters surrounding the village are home to an abundance of spectacular marine life including several schools of bottlenose dolphins, frequently sighted during boat trips from the village. Kizimkazi is also renowned as the site of an ancient, enthralling, 12th-century mosque, thought to be the oldest mosque in Africa. Despite its natural and historical wonders, Kizimkazi remains one of the least visited areas on the island - the relative tranquillity and lack of tourist numbers only adds to the appeal of this secluded little village - here is an idyllic escape.