Nyerere National Park
Days 1 - 5
Formerly the northern part of Selous Game Reserve, Tanzania's Nyerere National Park is Africa's largest National Park. Stretching over an impressive 30,893 square kilometres, the park is home to some of the world's largest concentrations of wildlife, and the incredible diversity and sheer volume of animals draw visitors from around the globe. Travellers can look forward to spotting a wide collection of common and rare species including the famous Big Five, some rare species of antelopes like Roan Antelope, and large concentrations of elephant and hippos. Don't miss the opportunity to take a boating safari on the exquisite Rufiji River, spot the endangered African wild dog, and enjoy a guided walking safari with a highly knowledgeable guide.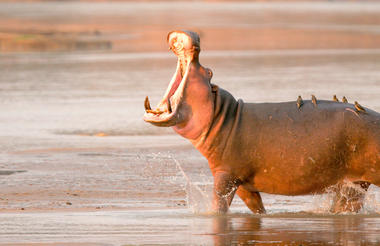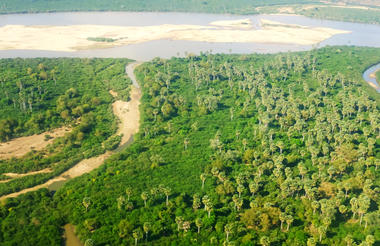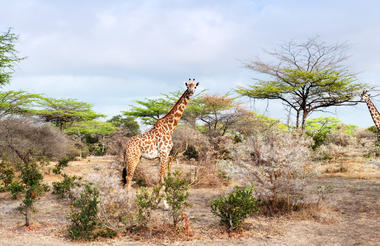 Ruaha National Park
Days 5 - 8
Following its recent expansion, Ruaha is currently East Africa's biggest national park and the second-largest on the African continent. It is also Tanzania's most sizeable elephant haven and home to a profusion of around 570 bird species, including kingfishers, plovers, egrets, hornbills and sunbirds. Crocodiles and hippos thrive in the Great Ruaha River, which flows along the sanctuary's eastern border in the rainy season. In the dry season between July and November, animals flock to the last remaining water sources, presenting an exceptional wildlife spectacle.
There is nothing more refreshing to the eye than the band of green that clings to the banks of the Great Ruaha River as it winds it's way through the rocky outcrops and mountains that punctuate this huge area of Tanzania. Away from the river, the landscape transforms dramatically from arid scrublands and grassland to lush green leaves and grasses once the rains begin in December.
Ruaha has a large lion population as well as Hunting dog, Leopard, Cheetah, and Hyena. Elephants are easily seen as well as Greater and Lesser kudu, Roan, Sable and Eland antelope to mention just a few. The Elephant population is estimated at over 10,000.
There is a limited number of accommodation options available but some close for the wet season in March and April. Given the small number of lodges and camps, the small number of rooms in hte camps, and distance from Ruaha to anywhere else, there are very few visitors to the area, making this a real gem of a park. On most days you will not see a vehicle from another lodge or camp. Of all the parks in Tanzania, this is the least visited and the most diverse.