Czechia
During its brief 22 year history, Czechia has managed to become the darling of the European tourism industry. Visitors flock here year-round to explore the country's diverse landscape of magnificent mountains, glorious forested uplands, unique rock formations, and astonishing cave systems. However, many of this small landlocked republic's greatest assets are man-made - its historic bounty includes an enviable assortment of cobbled-stoned medieval towns strewn with Baroque monasteries, Bohemian castles, and formidable fortresses. Throw in a phenomenal capital city brimming with quaint old breweries, bustling markets, scenic national parks, and lively jazz clubs and it is easy to see why Czechia is fast becoming Europe's most popular tourist destination.
Prague
5 Oct 2019 - 8 Oct 2019
When it comes to beauty and romance, Prague could give Paris a run for its money. With its idyllic riverside location, its lavish fairytale architecture and an unforgettable skyline dotted with medieval church spires and opulent domes, this beautifully preserved historical city manages to charm everyone who visits. Pack your itinerary with visits to the haunting Prague Castle, the spectacular Charles Bridge, and the fascinating Franz Kafka Museum. Once these main attractions have been ticked off the list, save a bit of time to get lost in the maze of cobbled lanes and hidden courtyards filled with baroque chapels, unexpected gardens, and quirky bars serving some of the world's best beer. But it is not just exquisite architecture and tasty ale that make Prague one of the most popular destinations in Europe, it is the hedonistic, whimsical and excessively quirky attitude of the locals that convinces visitors to return to the magnificent "City of a Hundred Spires" time and time again.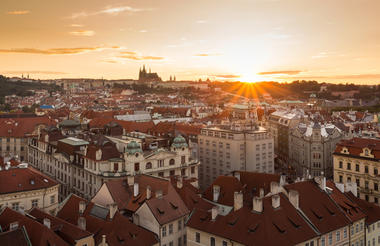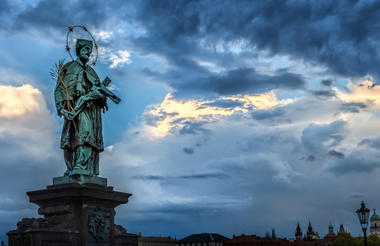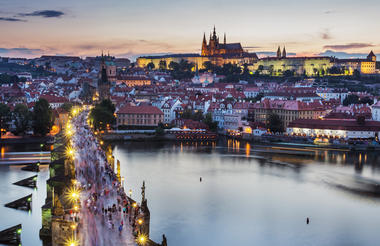 Ireland
Set at the western side of the United Kingdom, with the Celtic Sea to the south and the North Atlantic Ocean to the west, the island of Ireland (and Northern Ireland) has many treasures packed into its compact territory. Its magnificent natural landscapes are strewn with spectacular Nordic castles and gorgeous Georgian country houses. Its vibrant heritage includes a lively traditional dance and music culture, a rich literary tradition, and some of the world's cosiest pubs. The bustling capital of Dublin offers up an exciting nightlife scene, stately architecture and quaint riverside charm, while beyond the cities, the countryside boasts vast areas of unspoilt wilderness. Add the country's famously hospitable and humourous locals and it's no wonder that Ireland appeals to travellers of all ages and from all walks of life.
County Wicklow
8 Oct 2019 - 11 Oct 2019
Situated south of Dublin in the east of Ireland, County Wicklow boasts an enthralling coastline, incredible history, and famous, immaculate mansion gardens. Ireland's most popular hiking trail meanders between green woodlands and Wicklow's wild coast, and is the home of the charming, hidden Silver Strand Beach. Wicklow's most popular attraction is the historic Powerscourt Estate, which is renowned for its elegant, delightful gardens and also features a lovely cafe, gift shop, golf courses and excellent hotel. One of the top historical highlights is Wicklow's Historic Gaol, which carries a reputation as one of the most haunted places in Ireland. The Wicklow Mountains National Park is a nature lover's paradise of rivers and glacial lakes. Other highlights include: excellent golfing, surfing, kayaking, walks and more.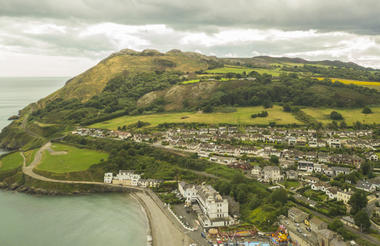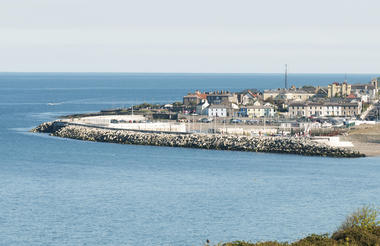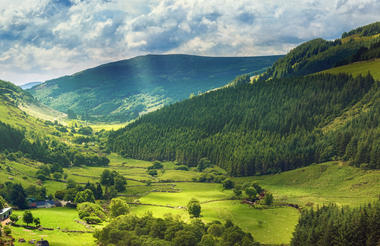 Kilkenny
11 Oct 2019 - 13 Oct 2019
Located in southeast Ireland, north of Waterford in the province of Leinster, the exquisite medieval city of Kilkenny has been dubbed 'the Oasis of Ireland', with its its countless country pubs, prolific arts scene and profusion of historical sites. The city's primary attractions are concentrated along its famously beautiful 'Medieval Mile', with historic buildings strung between the extravagantly turreted Kilkenny castle and the cathedral along the banks of the gorgeous River Nore. Several immaculate parks and gardens provide a leisurely way to spend the day, as do the many luxurious world class spas. Numerous scenic walking routes, beautiful surrounds of picturesque wheatlands and stud farms, and world-renowned golf courses offer the chance to get some exercise in the fresh air. Make sure to visit the famous Dunmore Cave, home to relics from the tenth century.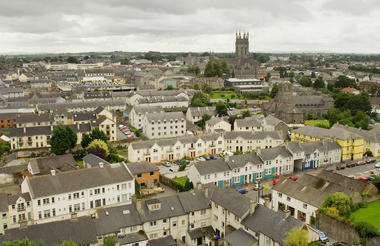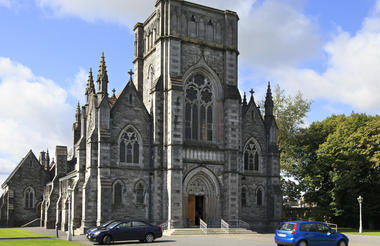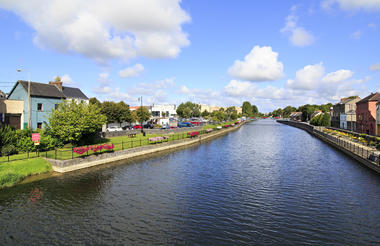 County Cork
13 Oct 2019 - 15 Oct 2019
Extending over much of Ireland's southwest, County Cork boasts a wonderful array of historical buildings, scenic landscapes and a rich history. The capital city is a thriving metropolis boasting a fantastic, ever-evolving culinary scene, and an array of excellent clubs and art galleries. The city also boasts fascinating historical architecture such as the St. Fin Barre's Cathedral, a neo-Gothic structure with tall spires and stained-glass windows. Heritage can also be explored further afield at Blarney Castle, home to the Blarney 'kissing' Stone; and by discovering a collection of quaint Irish villages dotting the lush rolling hills of the county. The area is rich in natural scenery such as Mizen Head, Sheep's Head and Beara Peninsulas, where visitors can hike wild hills. Don't miss the opportunity to take in the picturesque views at the yachting harbour of Kinsale.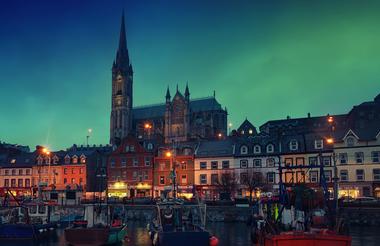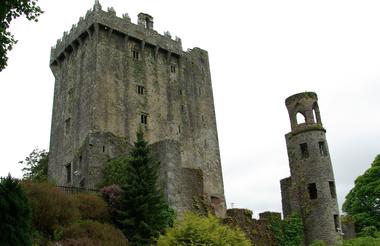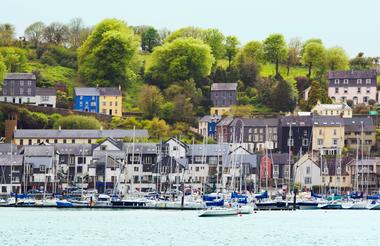 Killarney
15 Oct 2019 - 17 Oct 2019
Resting on the scenic shores of Lough Leane Lake in southwest Ireland's County Kerry, the town of Killarney is surrounded by spectacular scenic landscapes. The countryside is dotted with cascading waterfalls, sparkling rivers, lush woodlands, glittering lakes, and soaring peaks. It makes for the perfect stopover for visitors road-tripping along the Ring of Kerry scenic drive. Killarney offers visitors a variety of comfortable accommodation, quaint traditional Irish pubs and excellent restaurants. Visitors can view the 19th-century St. Mary's Cathedral; hike the 200-kilometre Kerry Way walking trail, which starts and ends in Killarney; and explore the Killarney National Park, the first national park in Ireland. Other popular attractions in the area include: the 15th-century Ross Castle, Torc Waterfall and the ancient ruins of the Innisfallen Abbey, a 7th-century monastery situated on Innisfallen Island.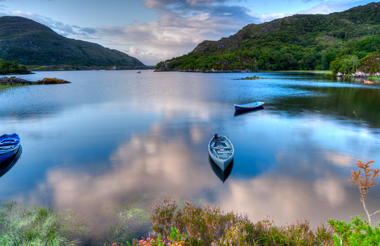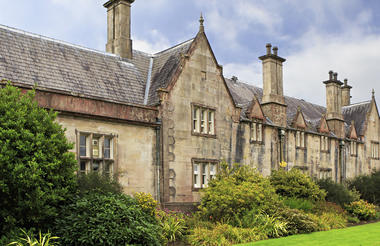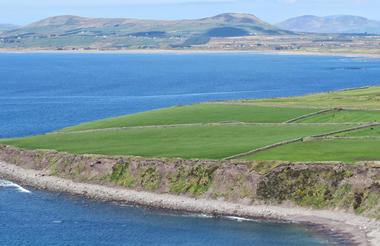 Limerick
17 Oct 2019 - 18 Oct 2019
Located in the southern Irish province of Munster, Limerick rests on the banks of Ireland's longest river, the mighty River Shannon. This vibrant city offers its visitors a rich cultural experience with its heritage architecture, flourishing festival scene, and a wide range of attractions. Known for its unique charm and fascinating history, Limerick boasts an ancient old town featuring Georgian buildings, the medieval-era St. Mary's Cathedral and the picturesque St. John's square. Visitors can sample local cuisine, enjoy a pint at a traditional Irish pub, view the 13th-century King John's Castle, and visit a variety of top-notch museums including the Hunt Museum, displaying a collection art and artefacts, and the Limerick City Gallery of Art housed in the historic Carnegie Building. Don't miss the opportunity to visit Limerick's newly revamped waterfront and boardwalk.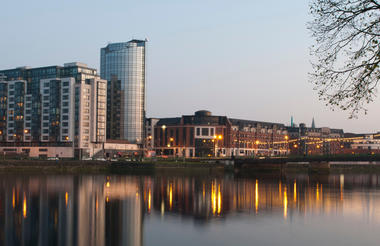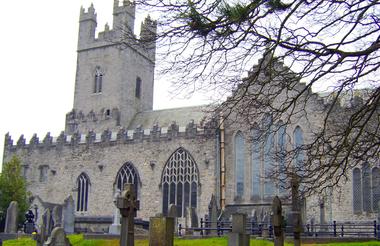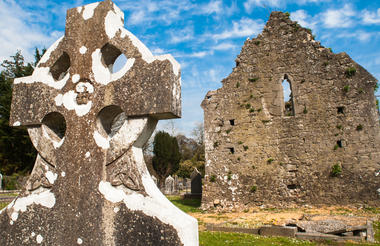 Galway
18 Oct 2019 - 21 Oct 2019
Set on the spectacular north shore of Galway Bay, where the River Corrib flows from Lough Corrib to the sea, Galway is a large, sprawling university city, commonly referred to as the 'most Irish' of Ireland's cities. Despite Galway's considerable size, the historical city centre is tiny, with a bohemian atmosphere emanating from its colourful facades, buzzing markets and laid-back inhabitants. Dubbed 'the city of festivals', Galway is known as the liveliest place in the republic with its internationally acclaimed theatre scene, vibrant nightlife bolstered by a spirited student population, and plenty of quirky hidden cafes and restaurants with some truly excellent food. Highlights include: the constant impromptu performances of traditional music, the pretty Salthill beach with waters suitable for swimming, and beautifully wild surrounding nature.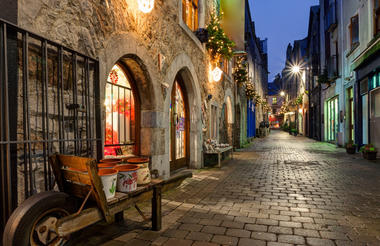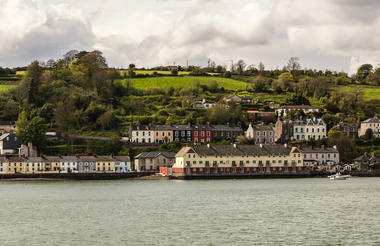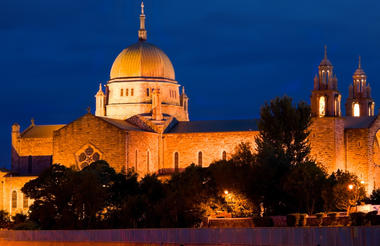 County Dublin
21 Oct 2019 - 23 Oct 2019
Stretching along Dublin Bay on the east coast of Ireland, County Dublin is home to the vibrant city of Dublin, the country's colourful capital. Aside from the lively capital, the county features rolling green hills scattered with a collection of character-filled villages, an array of beautiful beaches and a rich history. Visitors can enjoy an iconic black beer - the traditional Guinness; learn about Viking history at the Dublinia, a fascinating heritage centre; and discover the seaside towns of Malahide and Howth, which both offer scenic coastal paths to explore. Other highlights include the Ardgillan Castle and Demesne in the seaside town of Balbriggan, the charming seaside town of Skerries, and the bustling town of Swords.