Ng12 Concession
Days 1 - 3
The Mapula and Sekwana Concession, also known as NG12 (an acronym for the broader Ngamiland) is situated north of the breathtaking Okavango Delta, spreading out over 220,000 acres, and is accessible via a 45-minute light aircraft trip from Maun. This Community Concession boasts magnificent delta landscapes, as well as mopane woodlands. In the southern part of the park, visitors will be able to see prolific birdlife (African paradise flycatcher, Carmine bee-eaters, and the endangered wattled crane) as well as giraffes, elephants, buffaloes, lions, wild dogs, and numerous antelope species. A range of guided tours and game drives are on offer. Several villages are encompassed by the concession, and the local communities work in conjunction with NG12 management to sustain the beautiful natural area.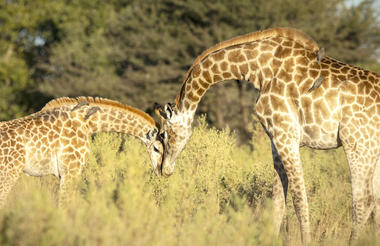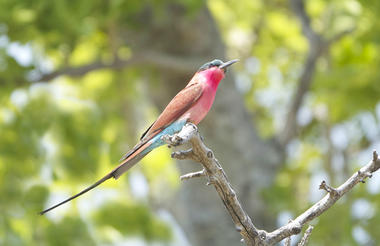 Khwai Private Reserve
Days 3 - 6
Welcome to Khwai Private Reserve, 440 000 acres bordering onto both the Moremi Game Reserve and Chobe National Park in northern Botswana. It is an innovative community based joint venture partnership that adjoins onto the world famous Okavango Delta eco-system. The Reserve was established to create a meaningful bridge between the tourism industry and local villagers, ensuring significant economic income for local communities, first world environmentally sensitive practices and a superb safari experience. The massive Khwai Private Reserve comprises of some of the most fantastically diverse habitats in northern Botswana, including riverine woodlands, floodplains, open savannah, mopane woodland, rivers and lagoons. This range of habitats results in a range of wildlife, including elephant, lion, leopard, wild dog, cheetah and of course the eponymous sable antelope.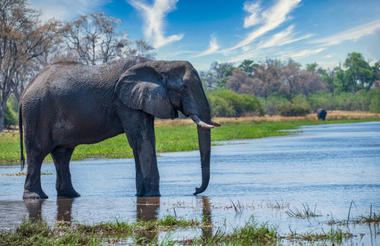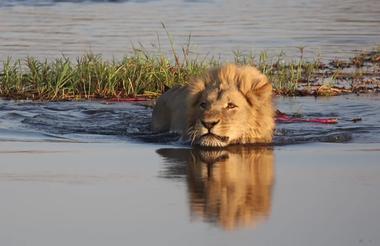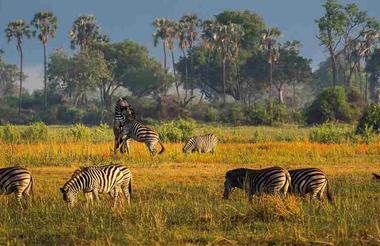 Okavango Delta
Days 6 - 9
Situated in the northwestern corner of Botswana, the Okavango Delta is a World Heritage Site as it is the largest inland delta in the world. The magnificent Okavango River sprawls out over the dry sands of the Kalahari Desert forming this flourishing waterlogged oasis featuring countless meandering waterways and crystal clear lagoons studded with water lilies, as well as fertile floodplains and reeded islands inhabited with abundant wildlife. The Okavango Delta stretches over an impressive15000 square kilometres. Visitors can enjoy a number of wonderful activities such as game viewing, fishing, bird watching or taking an authentic guided Mokoro excursion through this wetland paradise in a traditional dugout canoe. Commonly spotted animals include: lion, rhino, leopard, giraffe, hippos, elephants, crocodiles and countless species of bird.