Playa Hermosa
18 Feb 2023 - 23 Feb 2023
Sandwiched between the hustle and bustle of Playa del Coco and Playa Panama on the western coast of Guanacaste Province in Costa Rica, lies Playa Hermosa; a sanctuary of relaxation. Hermosa, the Spanish translation for beautiful, is a testament to this tropical haven with its golden shores, marine-rich turquoise waters and lush greenery, all just metres apart. Boasting warm inviting waters, visitors can surf the powerful breaks, enjoy a leisurely kayak along the bay and snorkel amidst the ocean's rich dive sites featuring volcanic rock, vibrant coral gardens and spectacular marine life. Those seeking an inland experience can indulge in decadent cuisine, meander around the many shops that line the beach or venture further out for a day trip to the spectacular Arenal Volcano.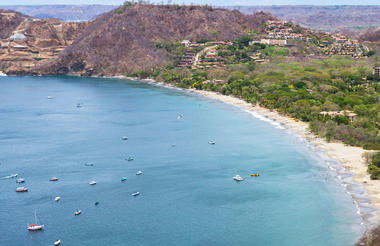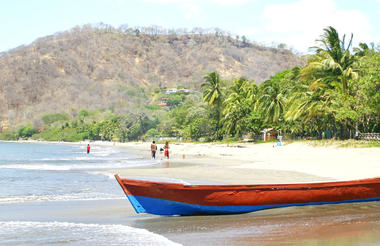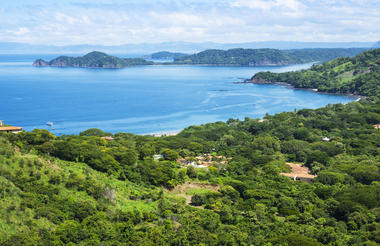 La Fortuna
23 Feb 2023 - 25 Feb 2023
Located just 2-hours drive northwest of San Jose, the little Costa Rican town of La Fortuna rests at the foot of the majestic Arenal Volcano. La Fortuna provides an excellent base for visitors to explore the beautiful surrounding area, most notably the scenic Arenal Volcano National Park. Photographers will delight in the spectacular views provided by several lookout points along sublime hiking trails, which wind through lush rainforests and past idyllic natural hot springs. The glistening Arenal Lake, which is the largest lake in the country, offers fantastic opportunities to practice water sports. Don't miss the beautiful La Fortuna waterfall and natural pool. Visitors can also look forward to wildlife tours, coffee plantation tours, and cacao farm tours, as well as an array of excellent restaurants and shops in the town centre.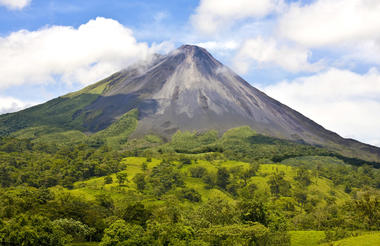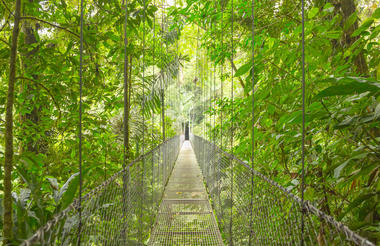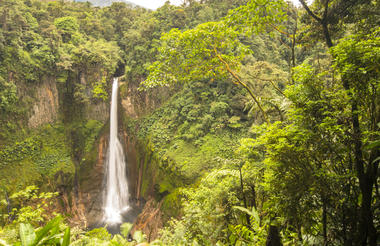 Monteverde
25 Feb 2023 - 27 Feb 2023
Monteverde, the name of a settlement and a forest described as 'the jewel in the crown of cloud forests' by National Geographic, lies in the Cordillera de Tilaran mountain range in Puntarenas, Costa Rica. One of the rarest habitats on the planet and unique from the country's other rainforests for its constant swathes of mist (which give it its name), the Monteverde Cloud Forest is an incredible wild world filled with thousands of plant species, insects, bird varieties, and animals. Watch brightly-coloured birds at play in the Curi-Cancha Reserve; take a guided hike or horse ride through the dense jungle; watch electric blue frogs jump about at the famous Frog Pond, or take a dip in the pools around the San Luis Waterfall. Must-sees include the Butterfly Gardens, Orchid House, Selvatura treetop suspension bridges, and coffee, chocolate, and sugarcane tour.