Arenal Volcano National Park
Days 1 - 2
Located in central Costa Rica, the Arenal Volcano National Park lies within the Arenal Tilaran Conservation Area and encompasses eight of the country's 12 protected life zones. The park is home to the majority of Costa Rica's 850 bird species, and an array of exotic creatures such as capuchin monkeys, parrot snakes, jaguars and deer, and its diverse landscapes include grasslands and volcanic badlands. Overlooking the park is the magnificent Arenal Volcano as well as the Chato Volcano, complete with a stunning lagoon. Experience this exciting region by hiking through lava fields and rainforests, spotting birds and animals, and taking a dip in the hot springs.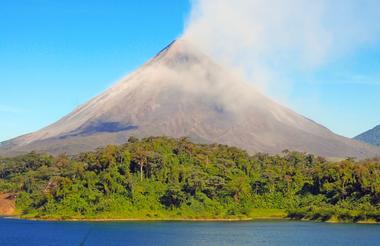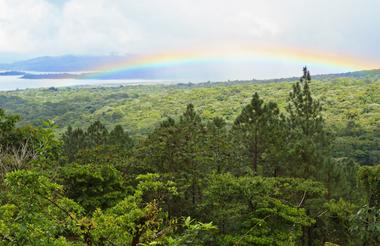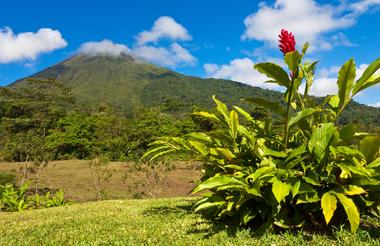 Northern Plains
Days 2 - 4
Set in the north of beautiful Costa Rica, the Northern Plains is a unique region boasting spectacular mountain scenery. This popular destination is known for its cultural and ecotourism adventure opportunities and its breathtaking natural beauty. The landscape features volcanic terrain scattered with cascading waterfalls, rivers, lakes, lagoons, and lush forests. This area is inhabited by a variety of mammals, reptiles, and waterfowl. Visitors can view the spectacular array of wildlife at one of the many sanctuaries such as the biodiverse Cano Negro Wildlife Refuge, enjoy a visit to the magnificent Tenorio Volcano National Park and visit Arenal Lake, the largest lake in Costa Rica. Popular activities include kayaking, white water rafting, bird watching, horse riding, cycling, boat cruises, canopy tours and ziplining.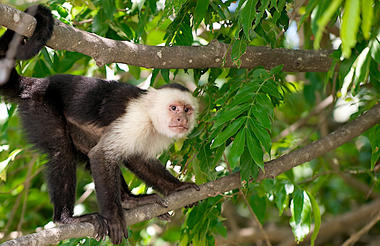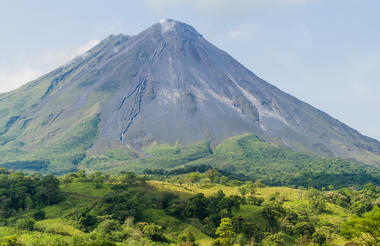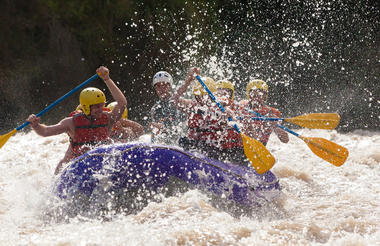 Monteverde
Days 4 - 5
Monteverde, the name of a settlement and a forest described as 'the jewel in the crown of cloud forests' by National Geographic, lies in the Cordillera de Tilaran mountain range in Puntarenas, Costa Rica. One of the rarest habitats on the planet and unique from the country's other rainforests for its constant swathes of mist (which give it its name), the Monteverde Cloud Forest is an incredible wild world filled with thousands of plant species, insects, bird varieties, and animals. Watch brightly-coloured birds at play in the Curi-Cancha Reserve; take a guided hike or horse ride through the dense jungle; watch electric blue frogs jump about at the famous Frog Pond, or take a dip in the pools around the San Luis Waterfall. Must-sees include the Butterfly Gardens, Orchid House, Selvatura treetop suspension bridges, and coffee, chocolate, and sugarcane tour.