COVID-19: ACCOMMODATIONS

Monteverde Rustic Lodge
| Arenal Volcano National Park
A cosy mountain lodge situated at the centre of Santa Elena, the Monteverde Rustic Lodge is a short distance to the centre of Santa Elena and many popular attractions. Guest rooms feature free Wi-Fi, a private bathroom, hot water and a writing desk. The lodge also offers a complimentary breakfast. It is surrounded by scenic mountain terrain and is close to the famous canopy, as well as the biodiverse Monteverde Cloud Forest Reserve.
This lodge is target to clients who are not looking for luxury, if not for a comfortable and warm place to stay.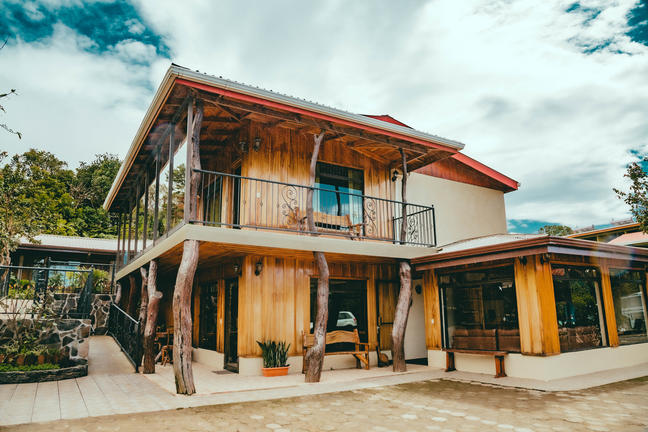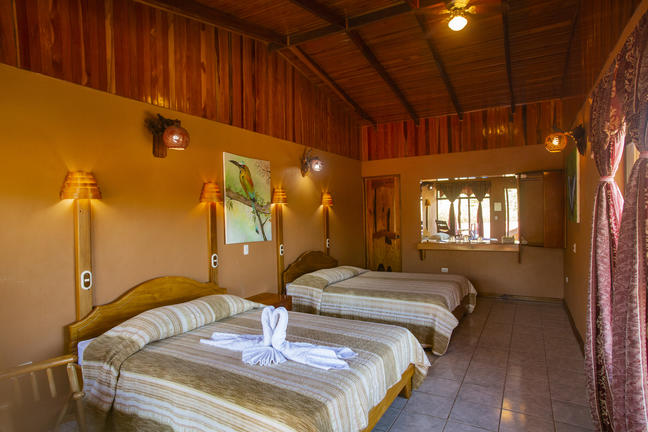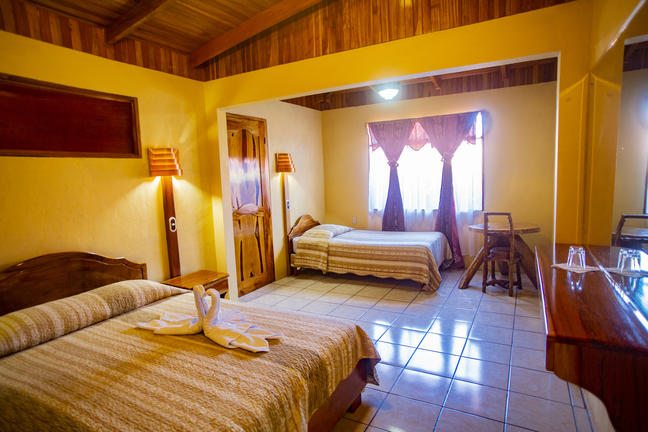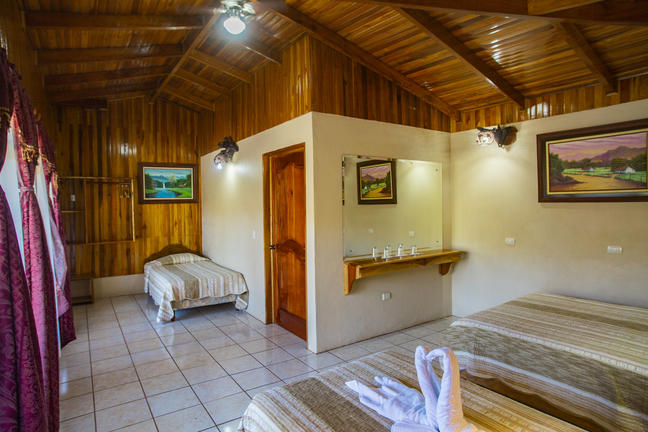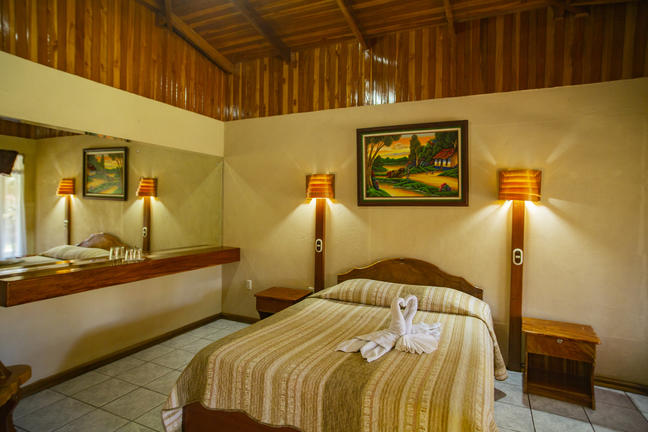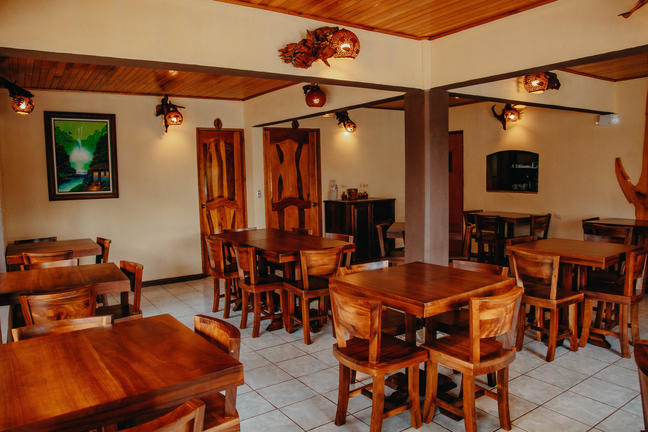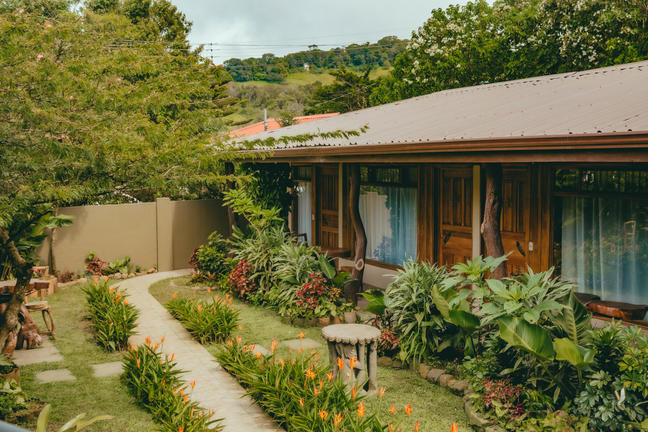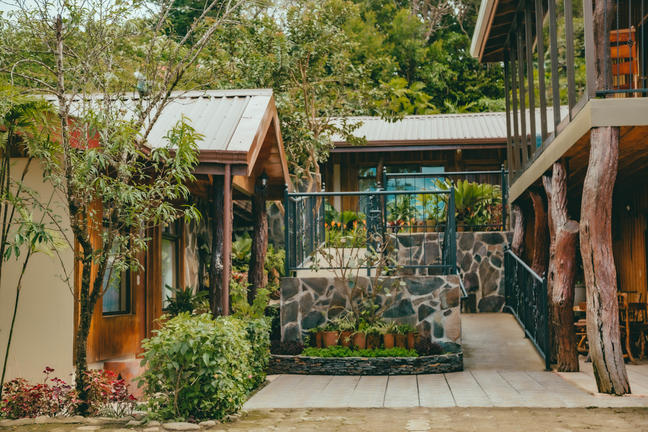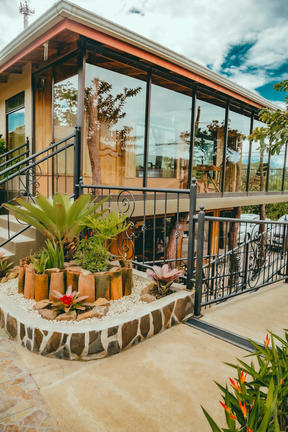 Your Stay
1 Night
Half Board Plus - Dinner, Bed, Breakfast and Activities
All Local Brands (Spirits, Wine and Beers) Included
Fast Facts
Lodge
Spoken Languages: English, Spanish
No. Rooms: 14
Special Interests: Adventure, Birding, Cycling, Flora, Hiking, Leisure, Nature, Relaxation

Hotel Arenal Manoa
| Northern Plains
Hotel Arenal Manoa is a beautiful place to rest, relax and enjoy the marvelous view of the Arenal Volcano in Costa Rica. Surrounded by gardens, pastures and animals in addition to two springs pools, our 96 Jr. Suites and 6 Premium Suites have been designed so that each one offers you a panoramic view of the volcano. Our visitors can take advantage of our spacious gardens for walking and meditation as well as the opportunities to see the daily operations of a typical Costa Rican farm.
As a favorite of couples, business travelers and groups, Hotel Arenal Manoa is one of the best resorts for family travel, offering unforgettable moments and memories that will stay with you forever.
Tours of the hotel grounds and dairy farm will take you through a secondary forest along wonderful trails, where you will observe cows, horses, many kind of birds, sheep, chickens and pigs. You will finish this delightful experience by observing the milking process every morning. At what other hotel in Costa Rica can you say you milked a real, live cow?
With Costa Rican owners and authentic Costa Rican hospitality, Hotel Arenal Manoa is the eco destination with no artificial ingredients!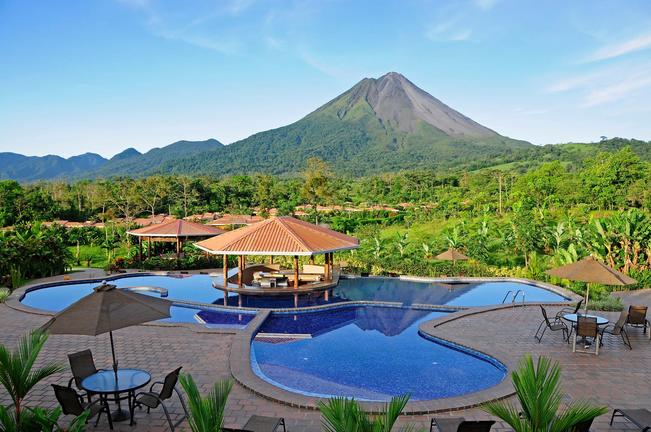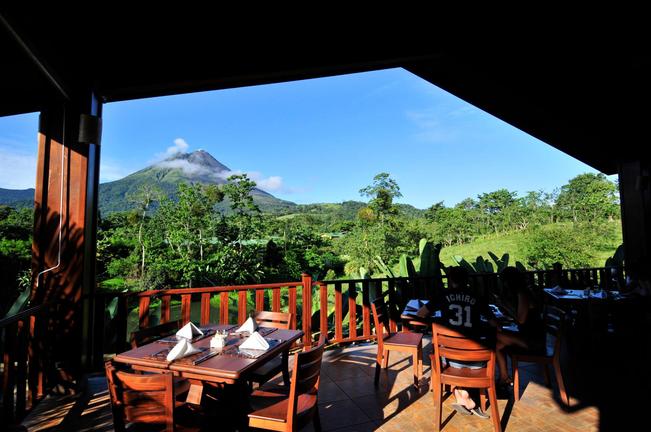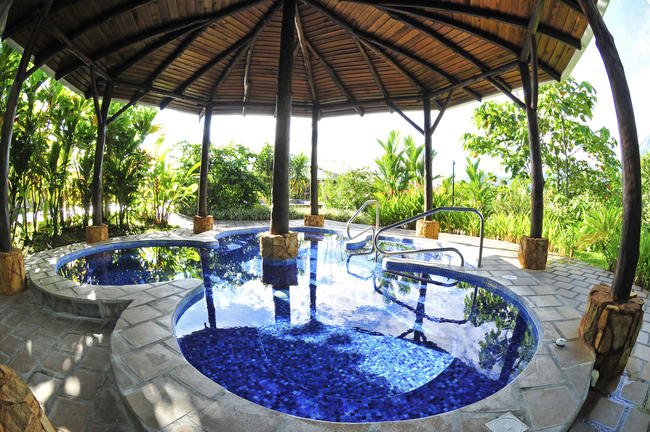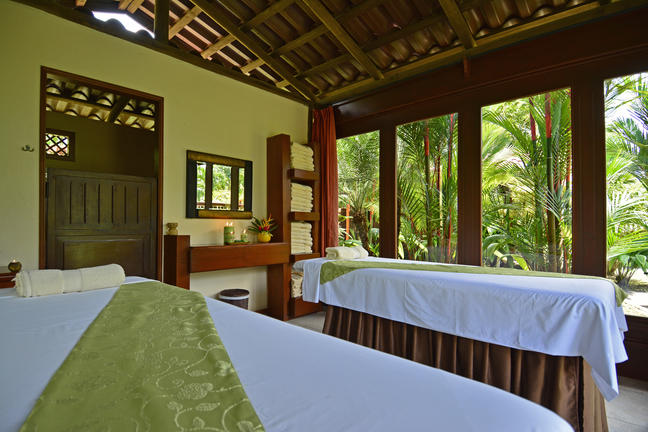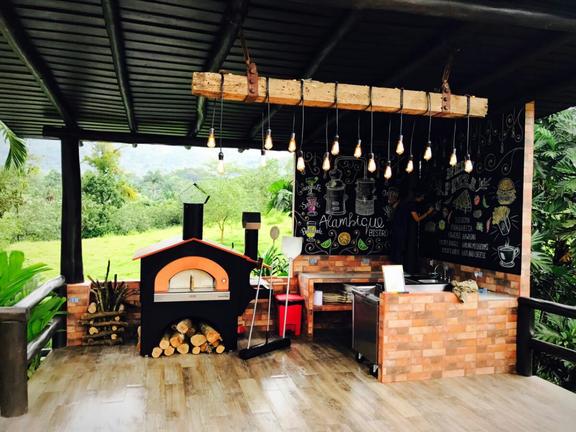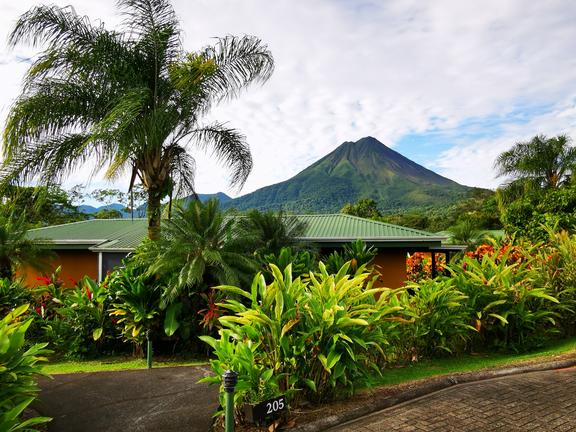 Your Stay
2 Nights
Half Board Plus - Dinner, Bed, Breakfast and Activities
All Local Brands (Spirits, Wine and Beers) Included

Monteverde Country Lodge
| Monteverde
Monteverde Country Lodge is an eco-friendly hotel located near the Cloud Forest Reserve. Accommodation is available in superior and classic guest rooms which feature classic 1980's architecture. Amenities include cable TV, coffee maker, safe, telephone, and complimentary toiletries. The in-house restaurant specialises in a fusion of authentic Costa Rican and international cuisine. Light snacks and a variety of beverages are also available at the on-site bar. The lodge is the ideal place for guests to base themselves while exploring the Cloud Forest Reserve.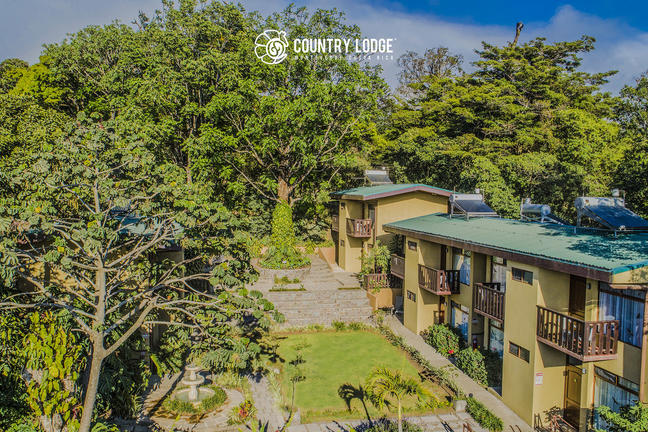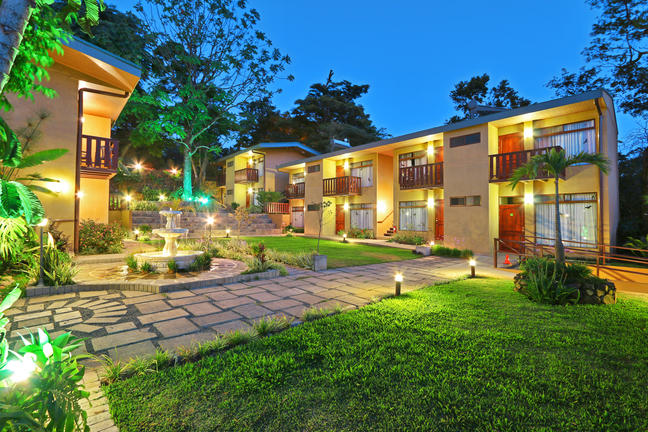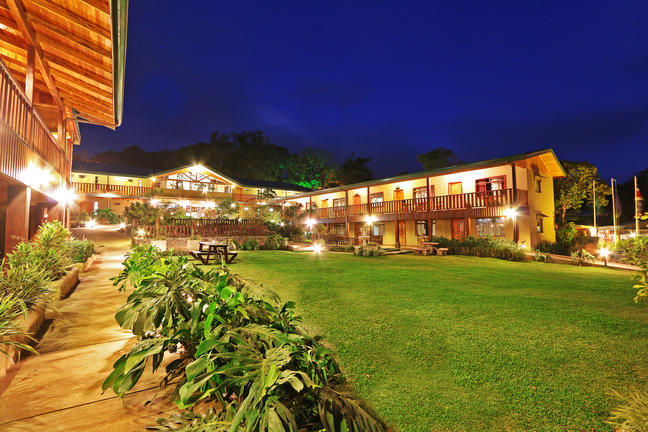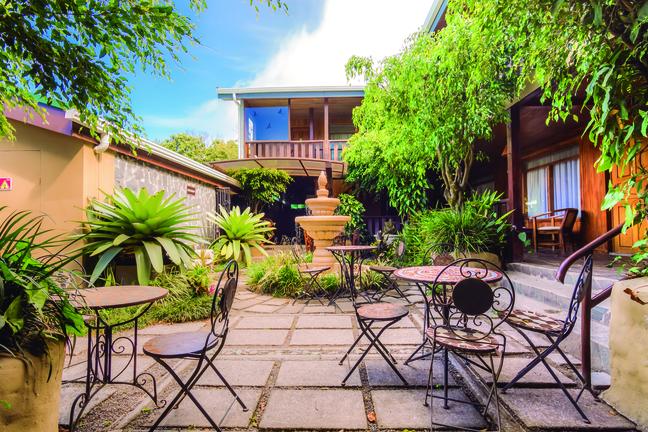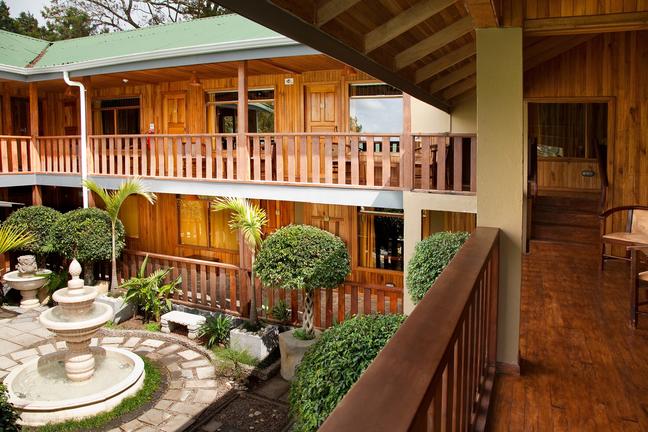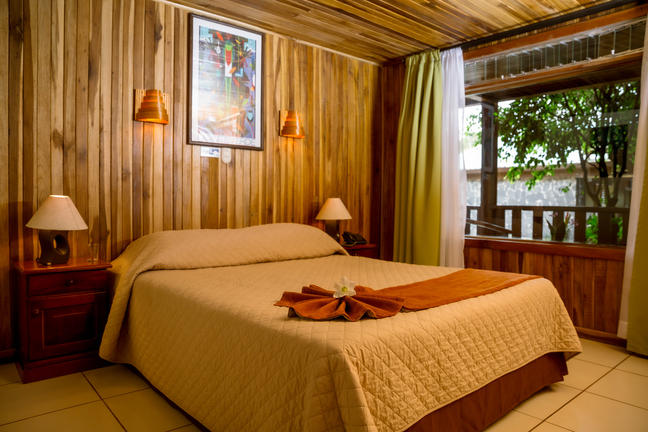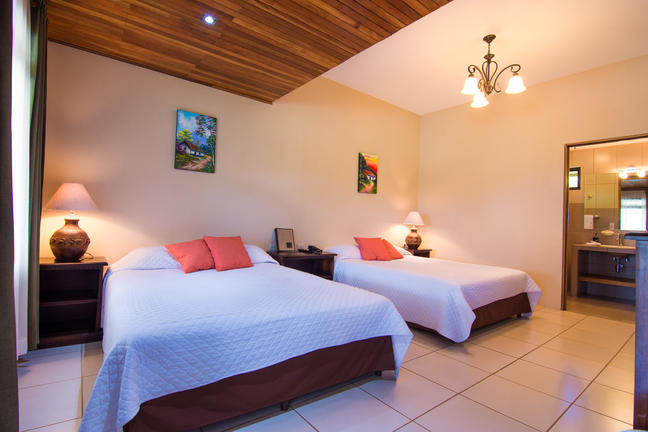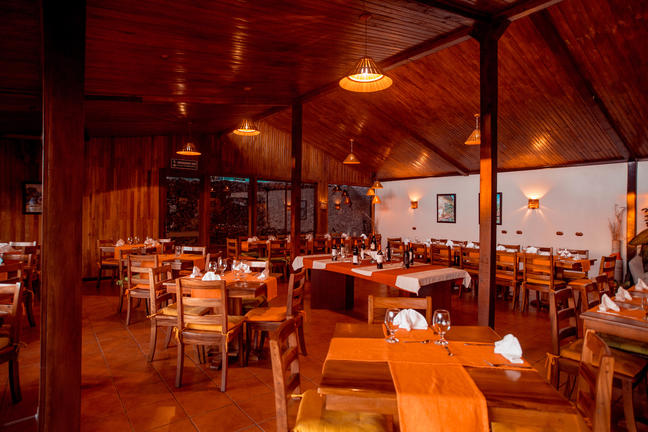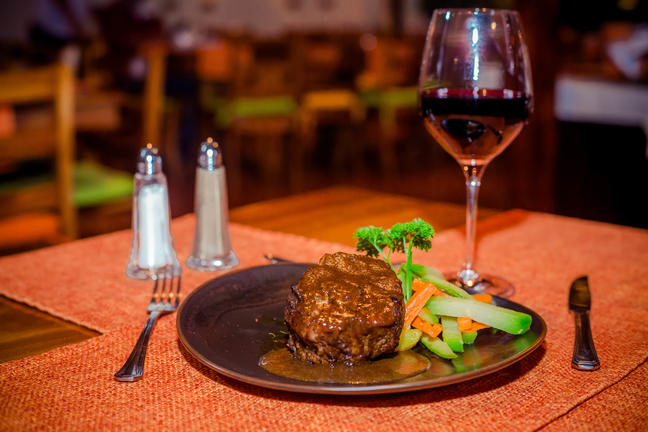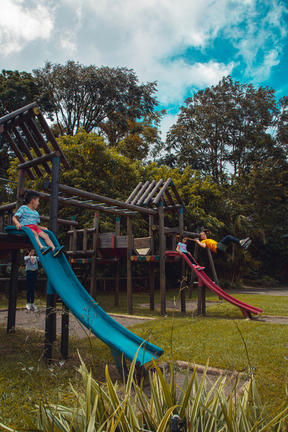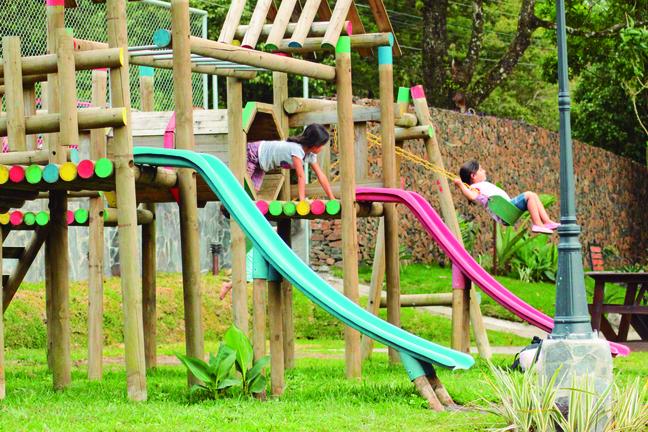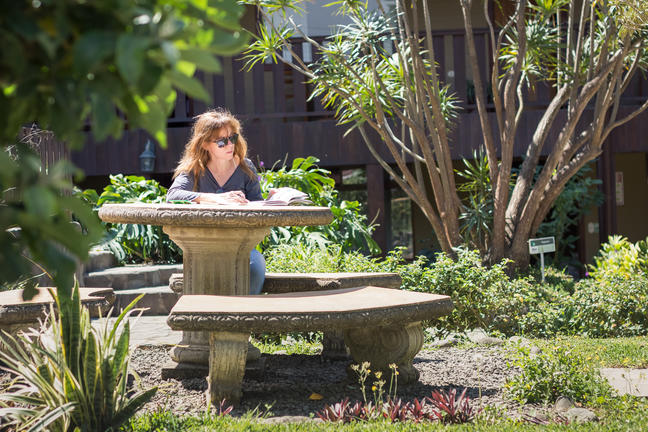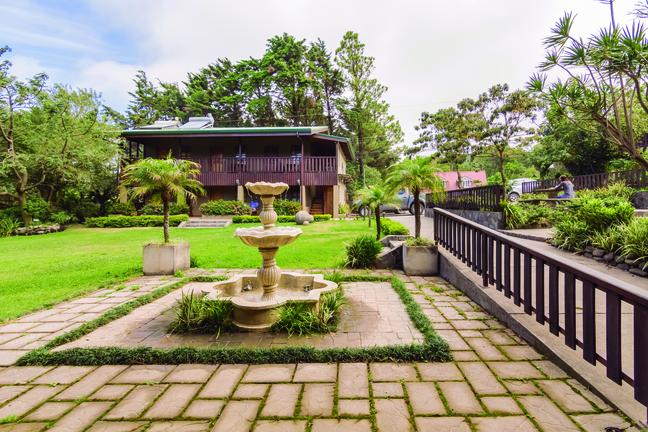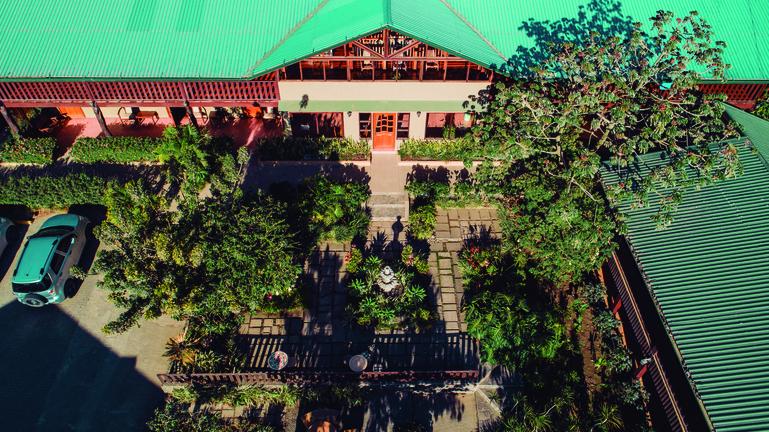 Your Stay
1 Night
Half Board Plus - Dinner, Bed, Breakfast and Activities
All Local Brands (Spirits, Wine and Beers) Included