Ecuador
Neighbouring Colombia and Peru, Ecuador is a relatively small country that nevertheless offers an enticing array of scenic landscapes, diverse wildlife species and interesting cities. Dense Amazon rainforest, towering Andean mountain peaks, palm-fringed Pacific Coast beaches and fascinating historical sites are all part and parcel of Ecuador's prolific charms. The former Inca town of Cuenca is the nation's third-largest city and a Unesco World Heritage Site. This alluring city, with its cobbled streets, beautiful architecture and photogenic plazas, boasts a huge variety of museums and art galleries. The vibrant capital city of Quito is also worth a visit. Arguably the most dazzling jewel in Ecuador's crown is the Galapagos Archipelago in the Pacific, about 1000 kilometres west of the mainland. Their magnificent, pristine landscapes and prolific wildlife, which inspired Charles Darwin, have made this cluster of islands a world-famous travel destination.
Cotopaxi National Park
Days 1 - 3
Established in 1975 as a protected area, Cotopaxi National Park – situated about 50km southeast of the capital Quito – represents the most impressive of what Ecuador has to offer by way of animals and birds, including the majestic Andean condor, as well as valleys, lakes and a number of volcanoes. Center stage is occupied by the snow-laden Cotopaxi volcano that rises to 5 890m – a favorite with mountaineers. An excursion might have you spying puma, the rare Andean spectacled bear, Andean fox or orange-headed caracara, which is endemic in the area. The ruins of Incan forts and other ancient stone ruins can be seen surrounding Santo Domingo Lake. A number of haciendas outside the park offer accommodation.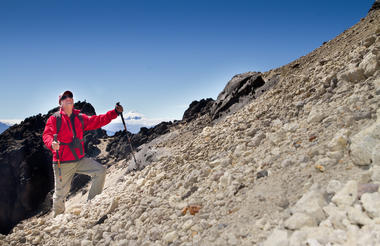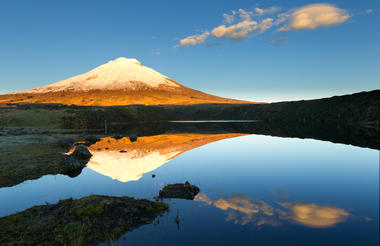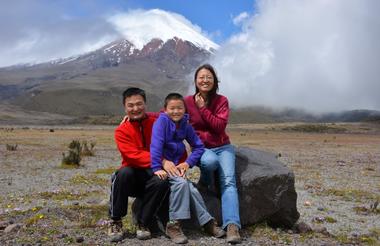 Angochagua
Days 3 - 4
The picturesque Ecuadorian rural town of Angochagua sits in the eastern foothills of the mighty Cerro Imbabura, within the magnificent Protected Zuleta Forest Reserve and surrounded by the Andes Mountain Range. This is a nature lover's ultimate destination. Nearby, there are thick woodlands, extreme mountains, dormant volcanoes and an abundance of unique flora and fauna. Bathe in freshwater springs that spurt along the canyons, hike along craggy peaks, and watch the majestic endangered Andean Condors in flight. Highlights include the Condor Rehabilitation and Interpretation Center, an impressive 11th-century archaeological site, and the chance to learn more about local culture by meeting the neighbouring Indian communities.