Sanur
Dagen 1 - 3
Als u Kuta te wild vindt en Nusa Dua te rustig, dan is Sanur wellicht de regio waar u naar op zoek bent. Sanur heeft veel energieks te bieden en beschikt over gezinsvriendelijke stranden maar is toch iets milder in ambiance tegenover Kuta. In juli organiseert men in Sanur het International Kite Festival. De schitterende blauwe lucht is dan gevuld met kleurrijke vliegers in alle soorten en maten. U kan in Sanur ook het Le Mayeur Museum bezoeken. Dit was het voormalige huis van de gelijknamige kunstenaar. Meer zin in natuur? Maak dan zeker eens een tocht door het mangrovebos van Sanur en bezoek het Turtle Conservation Centre.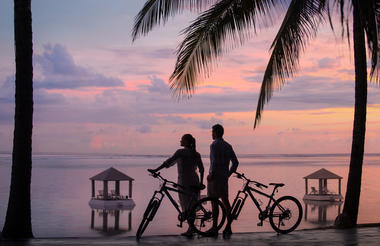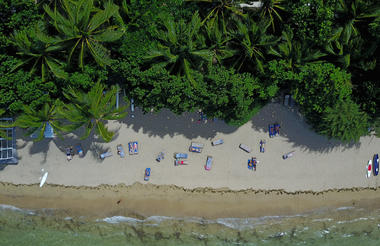 Candi Dasa
Dagen 3 - 7
Mature travellers will delight in the relaxed seaside ambience of Candi Dasa, located at the edge of a freshwater lagoon in eastern Bali. A popular tourist spot since the '70s, this seaside town is renowned for its laid-back atmosphere, and superb snorkelling and diving conditions. The most impressive dive sites are around the rocky islets of Gili Selang, Gili Biaha, Gili Mimpang and Gili Tepekong, where divers can see exquisite coral gardens, several species of sharks and, between August and October, enormous oceanic sunfish, which grow up to six feet. A visit to Pura Candi Dasa, twin temples devoted to Shiva and Hariti, set atop the hillside overlooking the lagoon, proves a fascinating expedition.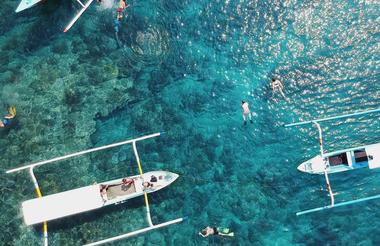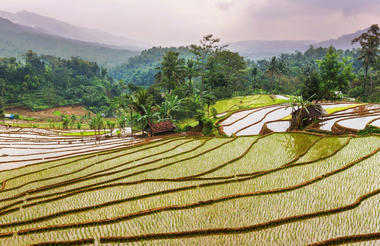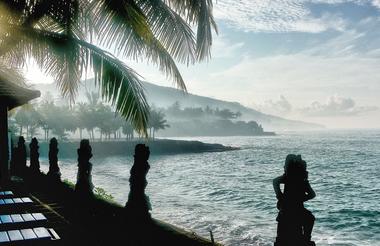 Gili Trawangan
Dagen 7 - 10
Situated just off the coast of beautiful Lombok, Gili Trawangan, also known as Gili T, is the largest and most popular of the three Gili Islands. This tropical paradise features among Indonesia's top destinations with its bohemian beach bars, top-notch restaurants, and trendy guesthouses. The island escape boasts pristine white-sand beaches lapped by crystal-clear turquoise water and spectacular sunsets over still waters dotted with colourful, wooden fishing boats. Visitors can look forward to a number of exciting activities including diving courses at one of the many diving schools, yoga classes, and renting a see-through kayak or canoe to discover an underwater wonderland from the surface.