Uganda
Uganda, or the 'Pearl of Africa', as it was famously dubbed by Winston Churchill, is characterised by relatively dry and flat savanna in the north, with verdant mountains in the West, and vast dense and remarkably lush forests in the central region. The nation is home to an astonishingly diverse range of African wildlife including the highly endangered mountain gorilla which can be found in the Bwindi Impenetrable Forest. A popular spot for wildlife watching is Queen Elizabeth National Park, which hosts four of the Big Five, a flock of flamboyant flamingos and the rare tree-climbing lions of Ishasha. Outdoor enthusiasts can get their adrenaline fix with plenty of whitewater rafting, kayaking, hiking, quad biking and horse riding facilities on offer. Add to this some friendly locals, a burgeoning cultural scene, and a capital city full of lively bars, clubs and restaurants, and it is easy to see why Uganda has gained itself a reputation as 'Africa's friendliest country'.
Rwanda
The first thing that springs to most people's minds when thinking of Rwanda is its turbulent political history. But today's Rwanda is a far cry from the nation it was in the mid-90s: the country has emerged from the shadows and has much to offer visitors, most notably the tracking of endangered mountain gorillas in the lush Virunga National Park, which extends across the peaks and jungle-covered slopes of the volcanic Virunga Mountains. Other major tourist attractions include expansive Lake Kivu, ancient Nyungwe Forest with its rich population of primate species, and the game-rich savannah lands of Akagera National Park.
Volcanoes National Park
Days 11 - 12
Bordering the Democratic Republic of Congo in Rwanda, the Volcanoes National Park is best known as a sanctuary for the region's rare mountain gorillas. Visitors flock here to experience a face to face encounter with these intriguing creatures. The park is set high on the jungle-covered slopes of the volcanic Virunga Mountains. Highly regulated treks through the reserve allow visitors to spend an hour at a time with these incredible primates in their natural habitat. While the gorilla's are without a doubt the main drawcard, visitors can also look forward to exploring a network of scenic hiking trails, visiting the tomb of the world-famous Dian Fossey and the Karisoke Research Centre, and enjoying a beautiful day hike to the crater lake on Mount Bisoke.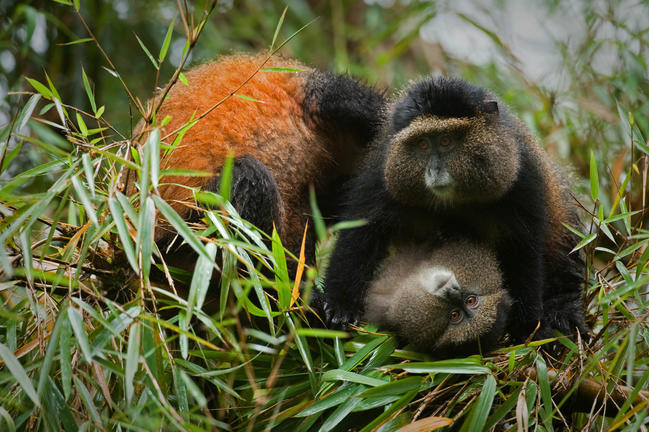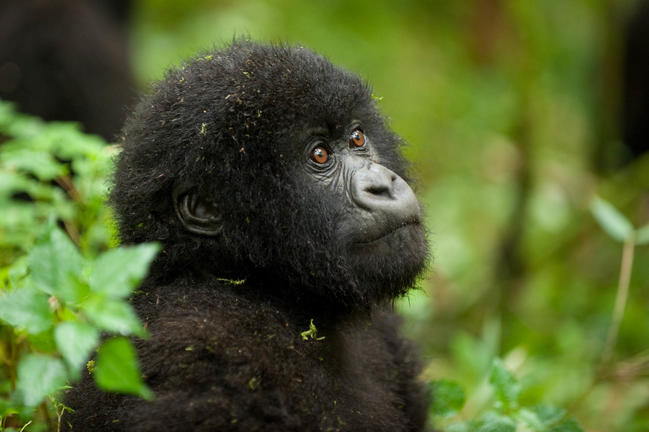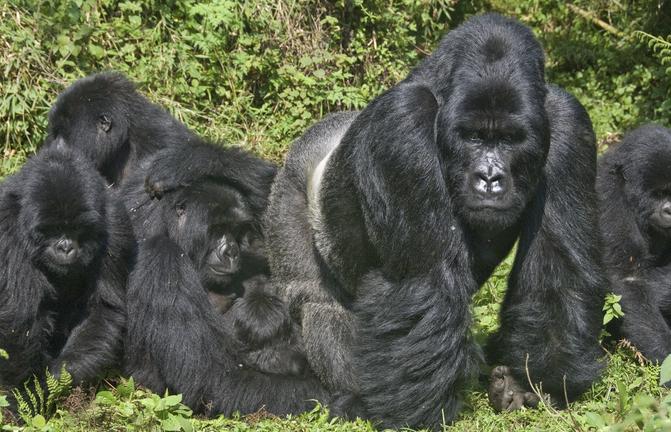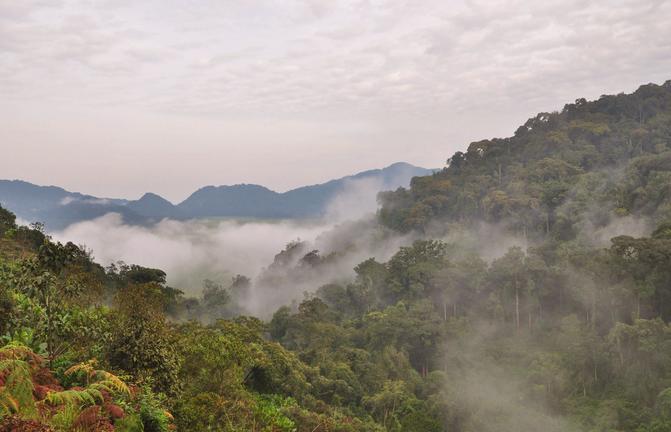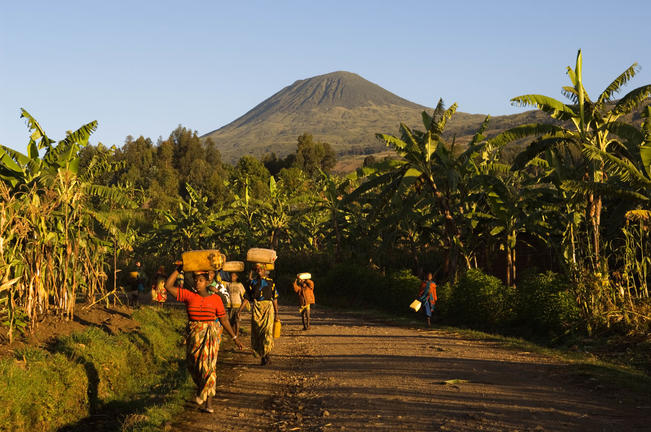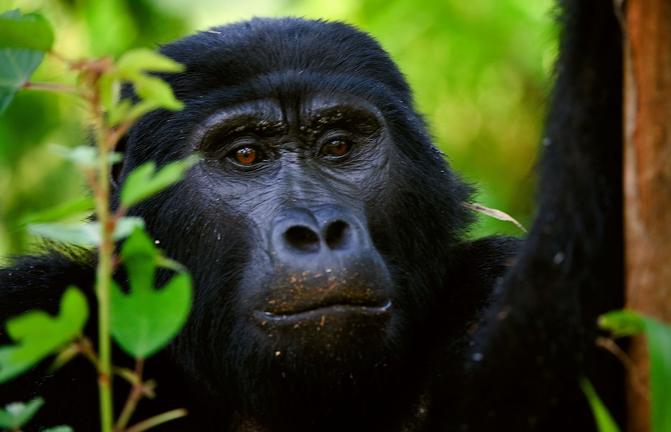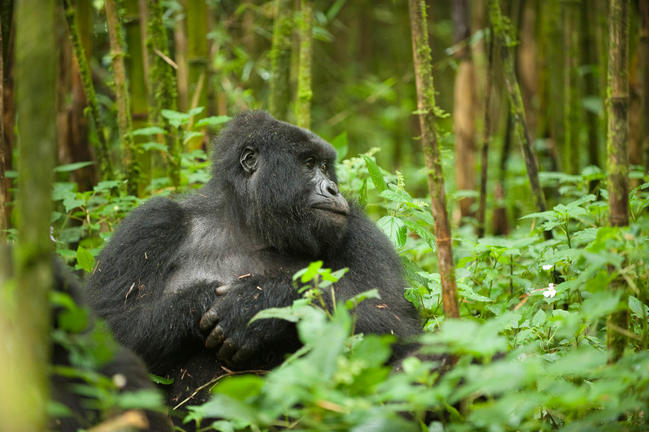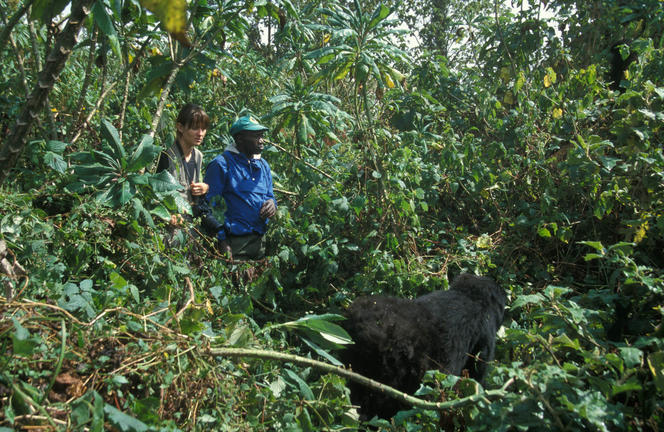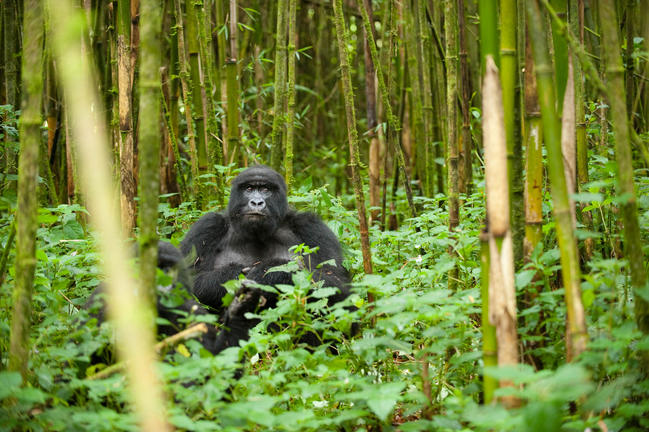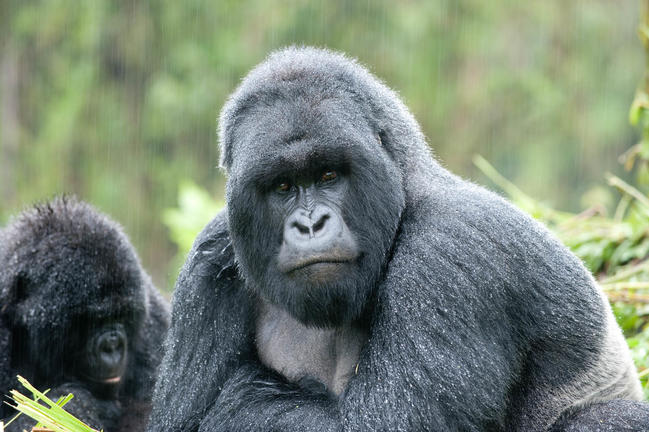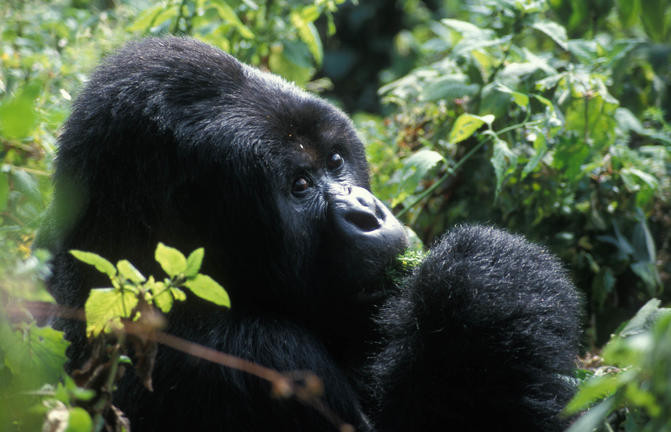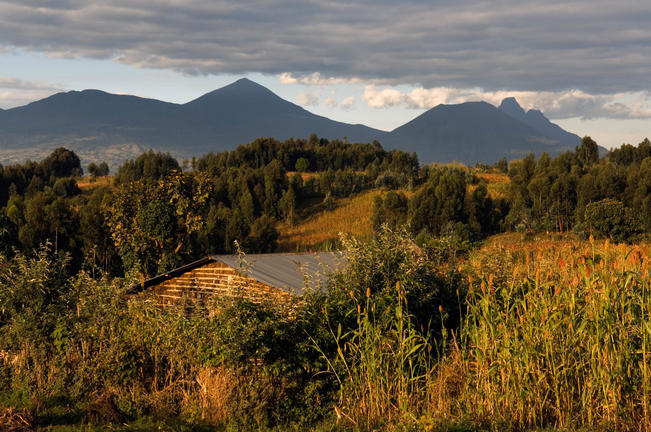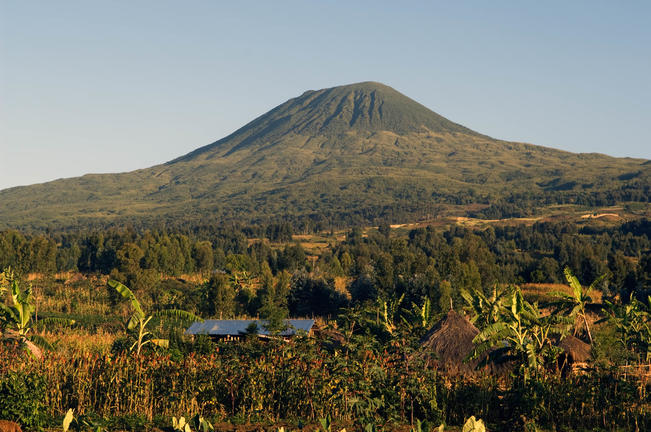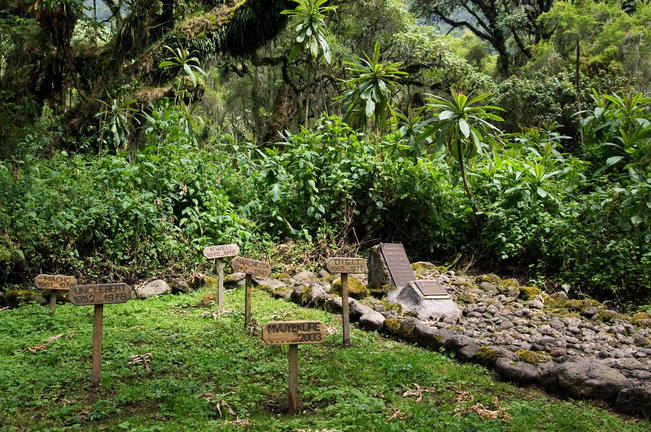 Tanzania
The name Tanzania conjures up images of wildebeest stampeding across vast savannah, rain forests teeming with monkeys and birdlife, and great plains brimming with legions of game. All of these natural wonders and more are on offer in this exceptionally diverse African nation. Visitors typically visit Tanzania to partake in at least one of the four well known Tanzanian tourist experiences: a relaxing seaside vacation on the picturesque island paradise of Zanzibar, an underwater tour of some of the world's most renowned dive sites around the gorgeous Spice Islands, a safari adventure in some of Africa's most impressive game reserves, or a hiking excursion around Mount Kilimanjaro National Park. Whichever of these incredible holidays you choose, you will undoubtedly be welcomed by some fabulously friendly and peaceful inhabitants who, despite being divided into 120 different ethnic groups and cultures, live in harmony with one another and provide some of the most wonderfully exotic local cuisine you could imagine. With all of this diversity on offer, the most difficult part of your Tanzanian holiday experience is likely to be deciding where to go!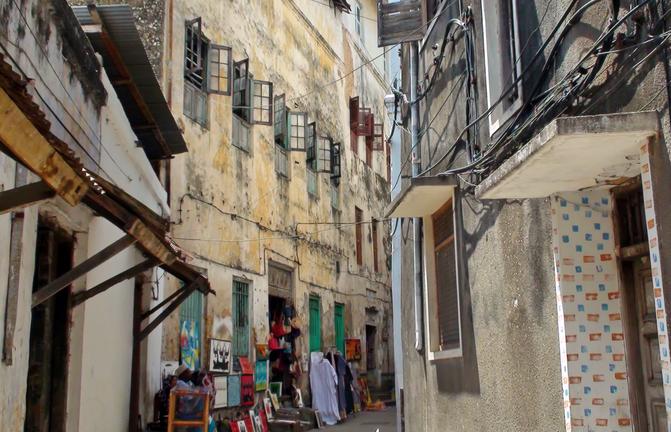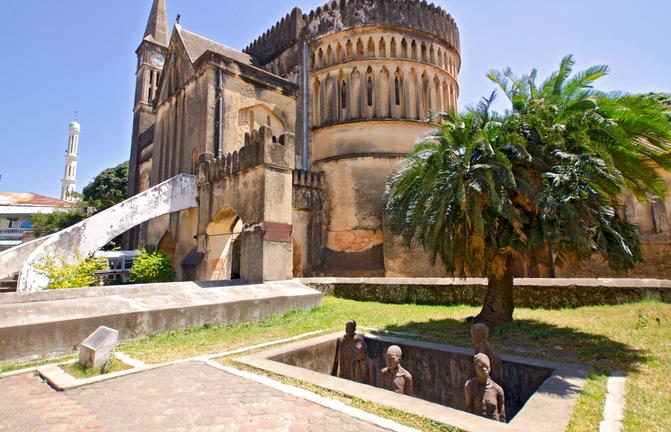 Situated on the beautiful island of Zanzibar, Stone Town is the old city and cultural heart of the island and a UNESCO World Heritage Site. The town is famous for its winding alleys fringed by grand architecture, bustling bazaars, sultan's palace, mosques, the House of Wonders, gardens and the extravagant merchants' houses with their remarkably ornate doors. Stone Town is home to over fifty mosques, six Hindu Temples, a Catholic and an Anglican Cathedral. Visitors can also look forward to visiting the Old Fort along the waterfront, pay a visit to the Palace Museum, and sampling local cuisine at Forodhani Gardens a local seaside market. Don't miss the opportunity to enjoy a sunset dhow cruise.
Located in the Zanzibar South Region near the southeastern tip of Unguja Island, the Tanzanian town of Makunduchi is comprised of two separate parts. Old Makunduchi, a small fishermen's village along the picturesque coast and New Makunduchi situated just one-kilometre inland, which is home to Soviet-style buildings and more modern shops. Makunduchi is best known for the Mwaka Kogwa, an annual festival celebrating local Shirazi heritage. Visitors venture here to soak up the rich history and culture of this little town, watch local fishermen launch their boats, discover the coral caves, explore the ancient shrines, and relax on the pristine white-sand beach lapped by calm crystal-clear waters. Don't miss the opportunity to view the baobab forest near the colonial lighthouse.